Randy Orton's wrestling days may be over according to his dad, Cowboy Bob Orton.
Randy Orton has been missing from the WWE for a long time. The last time we saw him was all the way back in November. His absence has left his tag team partner, Matt Riddle, to find new allies in WWE.  Recently those allies have been the current WWE Tag Team Champions Kevin Owens and Sami Zayn.
RELATED: Bayley Hopes To Face Sasha Banks At WrestleMania One Day
Randy has been out due to a serious back injury. It has been reported that he has undergone surgery to fuse his lower back. The surgery also means his recovery time will be a long one.
In a recent interview with Sportskeeda WrestleBinge, Randy Orton's father, Bob, gave the wrestling world an update on his son's recovery and a very serious possibility about his wrestling future.
"He's training, so we'll see what happens; I don't know," Bob said. "If he feels like going back or he feels like he's ready to go back, I think he might. Then again, he's pretty well taken care of. I don't think he needs to. And I think the doctors have told him not to. But Randy will do what Randy wants to do."

– H/T To Wrestling Inc. For Transcription –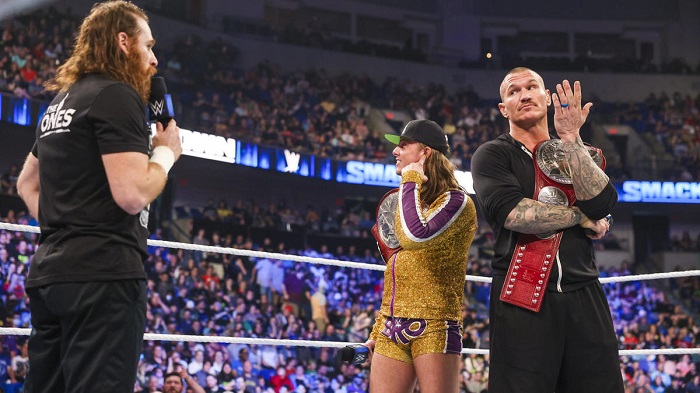 Straight To The Top
Randy Orton has been one of WWE's top wrestlers since debuting in WWE in 2002. Shortly after debuting he joined Evolution and became its standout member. Even though Batista got the looks and the attention, it was immediately apparent that Randy was the one to keep a close eye on.
Since then Randy has been in-and-out of the main title picture, but has remained a constant face on WWE TV. In his over 20 years with WWE and 10 WWE Championship reigns he has become a very popular wrestler.
RELATED: The Extraordinary Johnny Gargano Updates NXT Fans On Tommaso Ciampa's Injury Recovery
Bob talked about why he thinks Randy may come back to WWE and why it is hard for wrestlers to stay away from returning to the ring despite injuries and doctor warnings.
"Wrestling, you know when you get in there and you got some people going crazy, you just love it. So it's hard to leave."

– Bob Orton –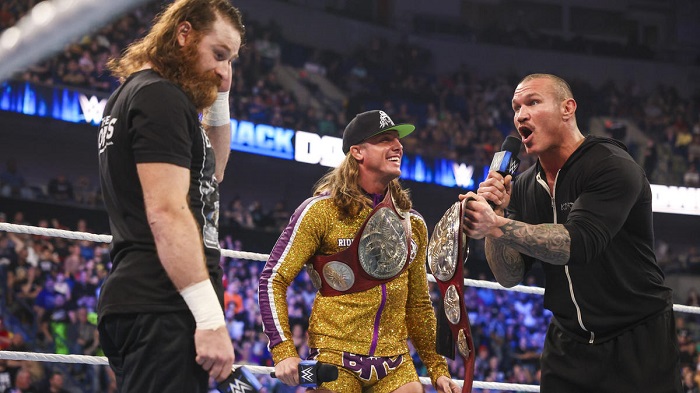 Randy Orton's Return To The Spotlight
In recent years Randy has mixed in with the rest of the WWE crowd and only stepped into the spotlight for special matches or feuds. One of the big matches was his feud with Edge and was Edge's first match after an injury which kept him out of the ring for over 10 years. This feud then led into a return to his Legend Killer persona which saw him attacking Christian, Shawn Michaels, Big Show and Ric Flair.
That interesting return of Randy Orton the Legend Killer storyline led into a very boring feud with The Fiend Bray Wyatt. However, Randy's career got re-energized when he started teaming with Matt Riddle. The pair have a very good dynamic with Riddle's carefree and high energy nature and Randy's more serious nature. The pair became known as RK-Bro and won the Raw Tag Team Championships twice.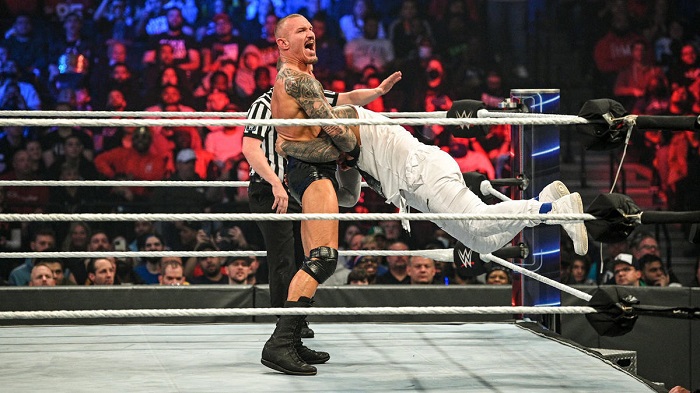 Uncertain Future In The Ring
Randy Orton's future in a wrestling ring is still in question, but I doubt it will be the last time we see him.  He is too popular, talented and knowledgeable for him to not be used by WWE. He could end up in a manager role for Riddle or someone else. Or he may take on a backstage role or perhaps a role in the Performance Center. However, I think we will see him wrestling in WWE again. Wrestlers have returned from worse.
Do you think Randy Orton will return to WWE as a wrestler? Would he be good as a manager? Who would you like to see him manage? If he returns would you like to see him team up with Riddle again or go solo? Let us know if you think he should be put back into the main title picture if he returns or if he should leave that to the younger talent.
KEEP READING: AEW Has Huge Plans For A 3rd Show And CM Punk
Sources: Sportskeeda WrestleBinge, Wrestling Inc.