Fans of Disney and Pixar's all-new original feature film Elemental can experience the magic of the film through an immersive, multi-city mall tour. The tour, called Disney and Pixar's Elemental Experience, begins in New York City's Brookfield Place on May 19 and will hit Chicago, Dallas, Los Angeles, and San Francisco before the film's release on June 16.
The Elemental Experience Tour
The Elemental Experience tour invites visitors of all ages to enter the stunning world of Element City, a place where Fire-, Water-, Earth-, and Air-residents live together. The tour offers a thematic environment with fun film-themed activities like photo and video opportunities, drawing with Pixar artists, a movie-ticket grab in a wind tunnel, and giveaways. Visitors can also enjoy special film content during their tour.
RELATED: Elemental Creator Reveals The Personal Inspiration Behind Pixar's Newest Animated Feature
The tour is sponsored by Fandango, Dolby, and I'm the Chef Too, and features an immersive environment that only Pixar artists could create. The tour provides fans with a glimpse of the characters and themes of the film, introducing Ember, a tough, quick-witted, and fiery young woman who challenges her beliefs about the world she lives in when she becomes friends with a fun, sappy, go-with-the-flow guy named Wade.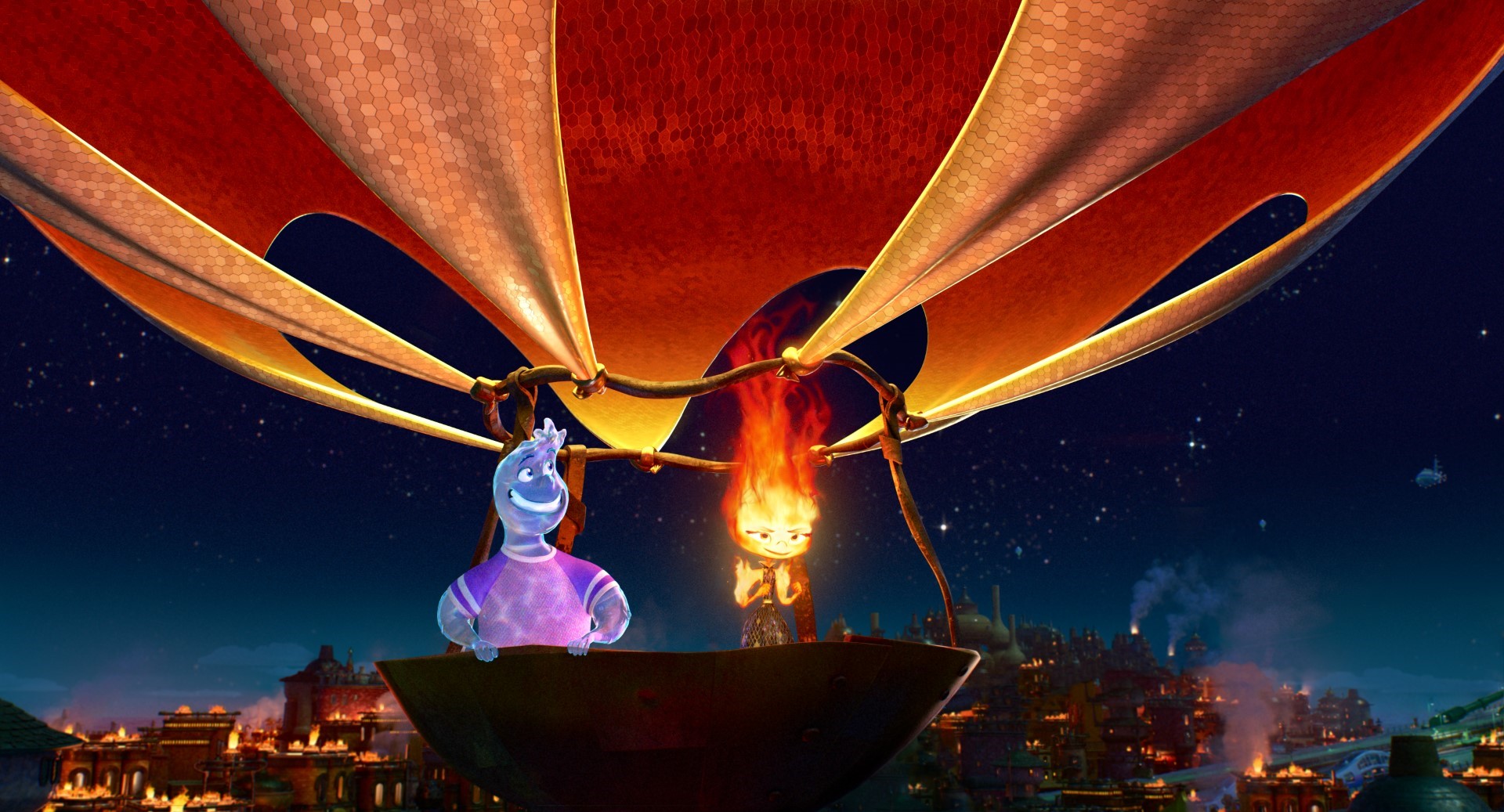 Directed by Peter Sohn, produced by Denise Ream, and executive produced by Pete Docter, "Elemental" features a screenplay by John Hoberg & Kat Likkel and Brenda Hsueh with the story by Sohn, Hoberg & Likkel and Hsueh. The film's original score was composed and conducted by Thomas Newman.
Advance tickets for Elemental are now available for purchase on Fandango, the nation's leading online movie ticketing service. Fans can also purchase tickets wherever tickets are sold.
RELATED: Elemental Tickets Are On Sale Now: Get Ready For A Mesmerizing Trip to Element City on 6/16
The Elemental Experience tour is the perfect way for fans to get excited about the release of the film, offering them a chance to step into the world of Element City and experience the magic of Disney and Pixar's latest masterpiece. The tour's multi-city approach ensures that fans across the country have a chance to participate in the fun and excitement leading up to the film's release on June 16.
Elemental premieres on June 16, 2023, exclusively in theaters. Tickets are on sale now.
About Elemental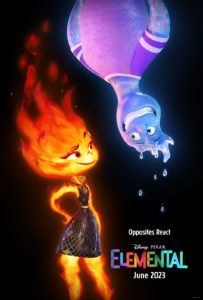 Release Date: June 16, 2023
Director: Peter Sohn
Executive Producer: Pete Docter
Producer: Denise Ream
Screenplay: John Hoberg & Kat Likkel and Brenda Hsueh
Story By: Peter Sohn, John Hpberg & Kat Likkel and Brenda Hsueh
Score: Thomas Newman
Produced By: Pixar, Walt Disney Pictures
Distributed By: Walt Disney Studios Motion Pictures
Cast: Leah Lewis, Mamoudou Athie, Ronnie del Carmen, Shila Ommi, Wendi McLendon-Cobey, Catherine O'Hara, Mason Wertheimer, Joe Pera

Synopsis:
Disney and Pixar's "Elemental" is an all-new original feature film that transports moviegoers to an extraordinary place called Element City, where a host of elements live and work. The trailer showcases each element—air, earth, water and fire—and what sets them apart according to Ember, a quick-witted and fiery woman who's always stayed close to home in Firetown. In "Elemental," which opens in theaters on June 16, she finally ventures out of her comfort zone to explore this spectacular world born from the imaginations of Pixar's filmmakers and specifically crafted for the big-screen experience.
What do you think about Disney and Pixar's Elemental? Which element do you think you would be? Are you excited to visit Element City'? Let us know your thoughts and expectations on social media!
Source: Fandango
KEEP READING: Hot Wheels New 'Fast & Furious' Virtual Collectibles Unleash Iconic Cars in the Digital Realm