Razer, the renowned lifestyle brand for gamers, is thrilled to announce the launch of their latest PC gaming speakers, the Nommo V2 line. These speakers are meticulously designed with a focus on performance, immersion, and connectivity. Leading the lineup is the flagship model, the V2 Pro, which offers an all-encompassing, full-range speaker system accompanied by a wireless subwoofer powered by THX® Spatial Audio.
As an added bonus, the speakers feature captivating rear-projection Razer Chroma™ RGB lighting to elevate the gaming experience even further. The Nommo V2 line also includes the V2 desktop speaker with a wired subwoofer and the V2 X for those seeking a powerful and minimalistic setup.
The Ultimate Gaming Speakers for Immersive Audio Experience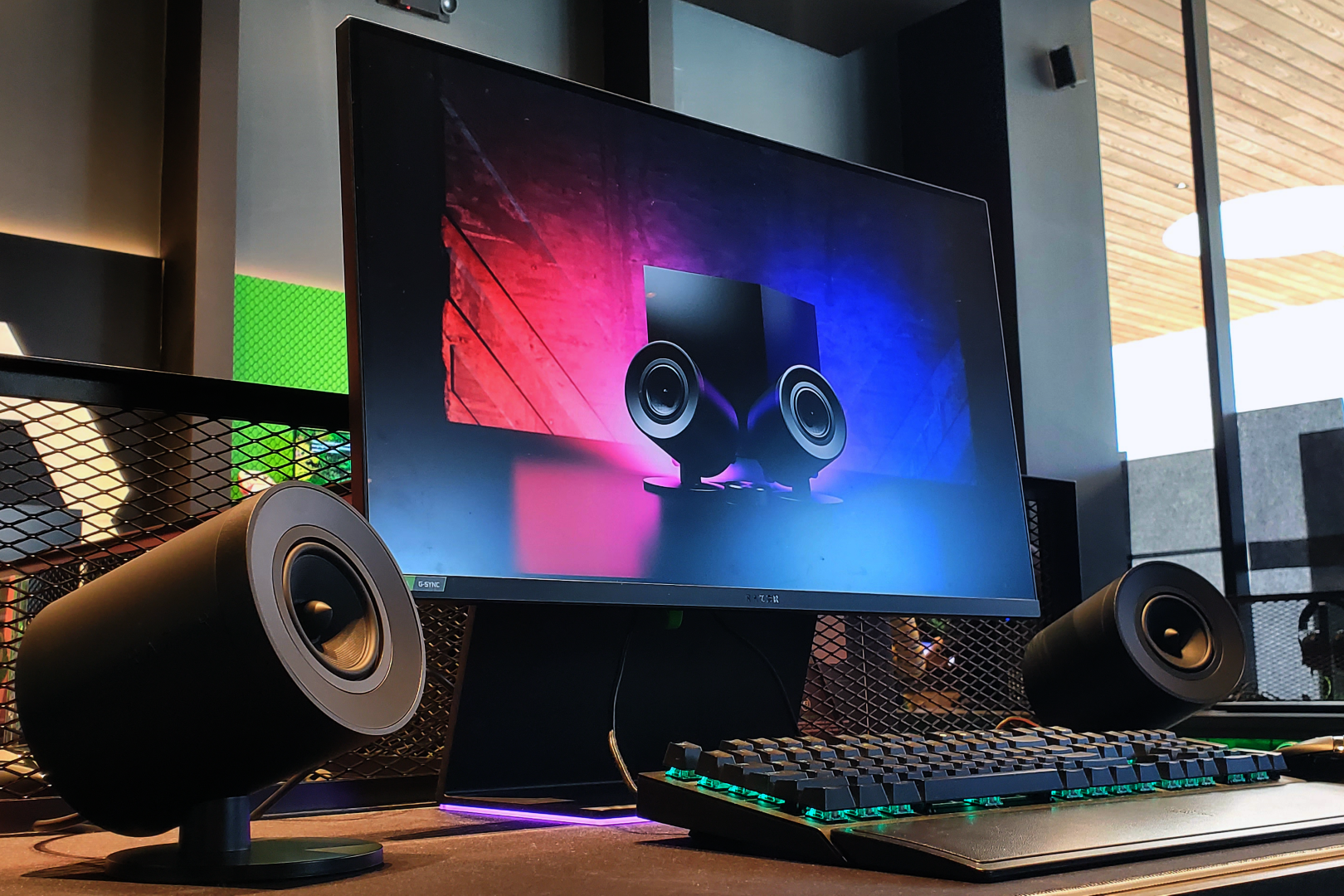 This 2.1 audio set takes gaming audio to new heights with its industry-leading features. Equipped with 3″ full-range drivers boasting aluminum phase plugs, these speakers deliver natural and crystal-clear acoustics. What sets them apart is the inclusion of a wireless down-firing subwoofer, providing deep and room-thumping bass without the hassle of cables. To create a truly immersive gaming atmosphere, gamers can enjoy the captivating rear-projection Razer Chroma RGB lighting that synchronizes with their gameplay.
RELATED: Razersuperfuture Revolutionizes Eyewear With New Collab
"Today, we're revolutionizing gamers' expectations for desktop audio equipment. Razer's new audio line is not just about listening, it's about fully experiencing and immersing oneself in the game. Whether you're tracking enemy footsteps in a first-person shooter or lost in the soundtrack of the latest RPG, these are the best PC gaming speakers to provide an incredibly engaging audio-visual experience."

Barrie Ooi, Head of PC Gaming Division
To ensure exceptional audio quality, this is the first desktop speaker system in the world to be equipped with THX® Spatial Audio, offering a wide and true-to-life soundstage. Additionally, the gaming giant introduces THX Game Profiles, which are specially tuned EQs designed to deliver optimal surround sound for popular game titles such as Cyberpunk 2077 and Monster Hunter Rise: Sunbreak, with more profiles to be added in the future.
Having experienced it in person, the THX® Spatial Audio is a fully engulfing experience. Walking around Night City made it feel like you were actually walking around a city. The power of the system adds actual presence to objects and gives a feeling of spacing and distance. Granted I just ran into people and punched them in the face, it the impact and the distance from the knocked-out person as I ran away actually felt like a growing distance. Hard to explain, but something I think every game should experience.
Introducing the Razer Wireless Control Pod
For seamless connectivity and convenient controls, Razer introduces their Wireless Control Pod. This innovative device features a rotatable and clickable dial, along with a source button for effortless navigation and intuitive control. With the ability to adjust settings such as volume, play/pause, and EQ, gamers have everything they need at their fingertips. The Wireless Control Pod connects via Bluetooth and boasts an impressive battery life of up to 8 months, ensuring long-lasting performance.
RELATED: Razer Unveils New Upgraded BlackShark V2 Pro eSports Headset
The Wireless Control Pod will eventually be able to interact with a multitude of systems. But at launch, it'll only work with the V2. Updates will happen later that will unlock other features. Switching between sources, adjusting audio levels, and of course volume, felt very intuitive and worked seamlessly. It'll probably be more seamless once the use memorizes how many taps does what it'll likely flow flawlessly.
Completing the Audio Experience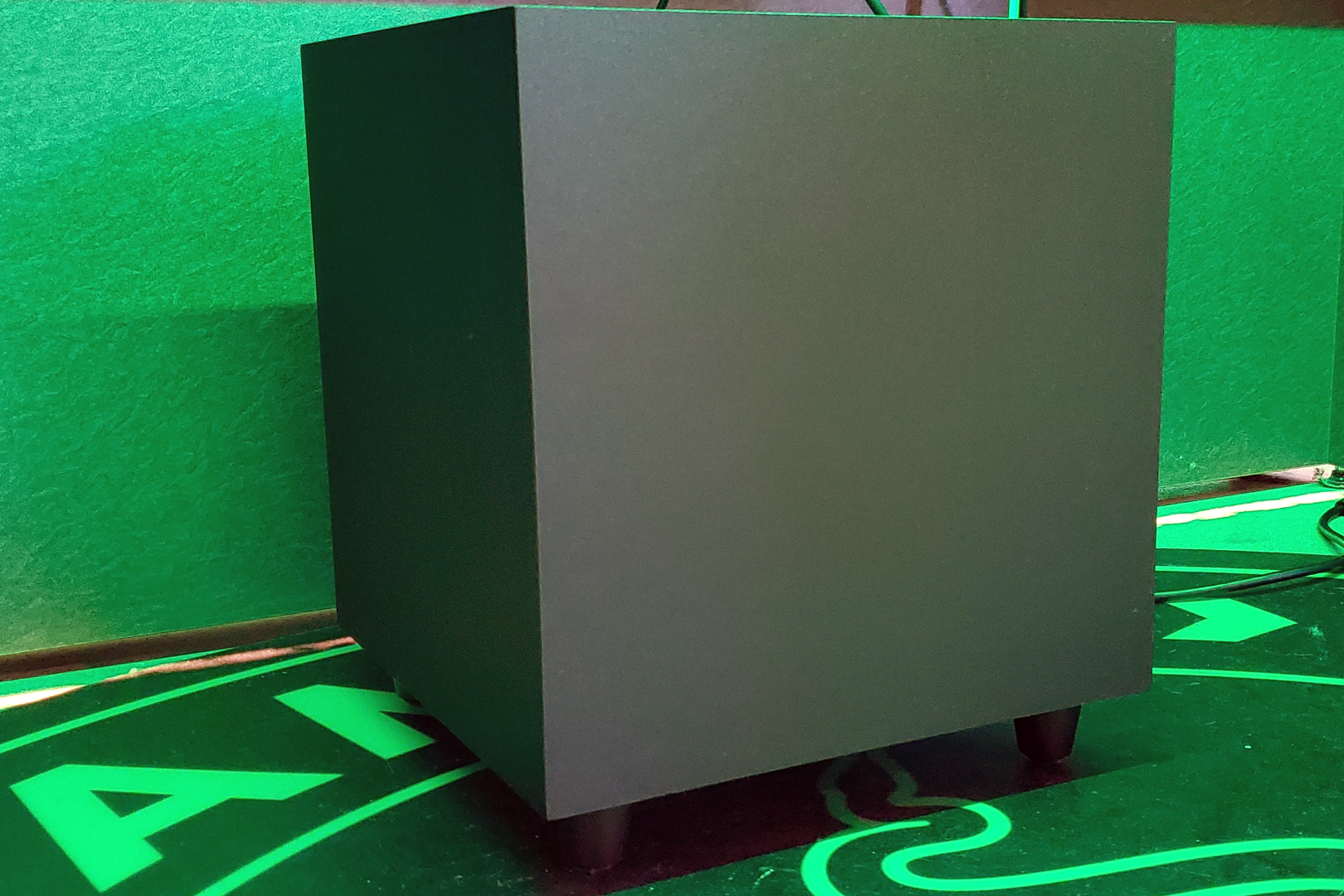 Both speakers in the line are equipped with two 3″ full-range drivers and THX® Spatial Audio, offering a high fidelity and room-filling soundstage. The V2 comes with a wired subwoofer and is enhanced by rear-projection Razer Chroma RGB lighting, creating an immersive gaming experience that encompasses sight and sound. On the other hand, the V2 X is a sleek and minimalist 2.0 speaker system featuring rear-facing bass ports for accurate sound reproduction and optimal clarity.
But let's face it, bass it where it's at. It's what creates that resonating feeling of a great audio experience. While the V2 speakers are incredible regardless of the set and help outline the space of whatever content your are experiencing, it is the base that gives it presence. Hearing the T-Rex roar without the bass and with the bass is night and day. The .1 in this 2.1 system is crucial. I mean if you have neighbors below you or next to the wall you would keep a subwoofer, then I can see why you might skip it. But if you're looking for the full experience it is an absolute necessity.
Elevate Your Gaming Experience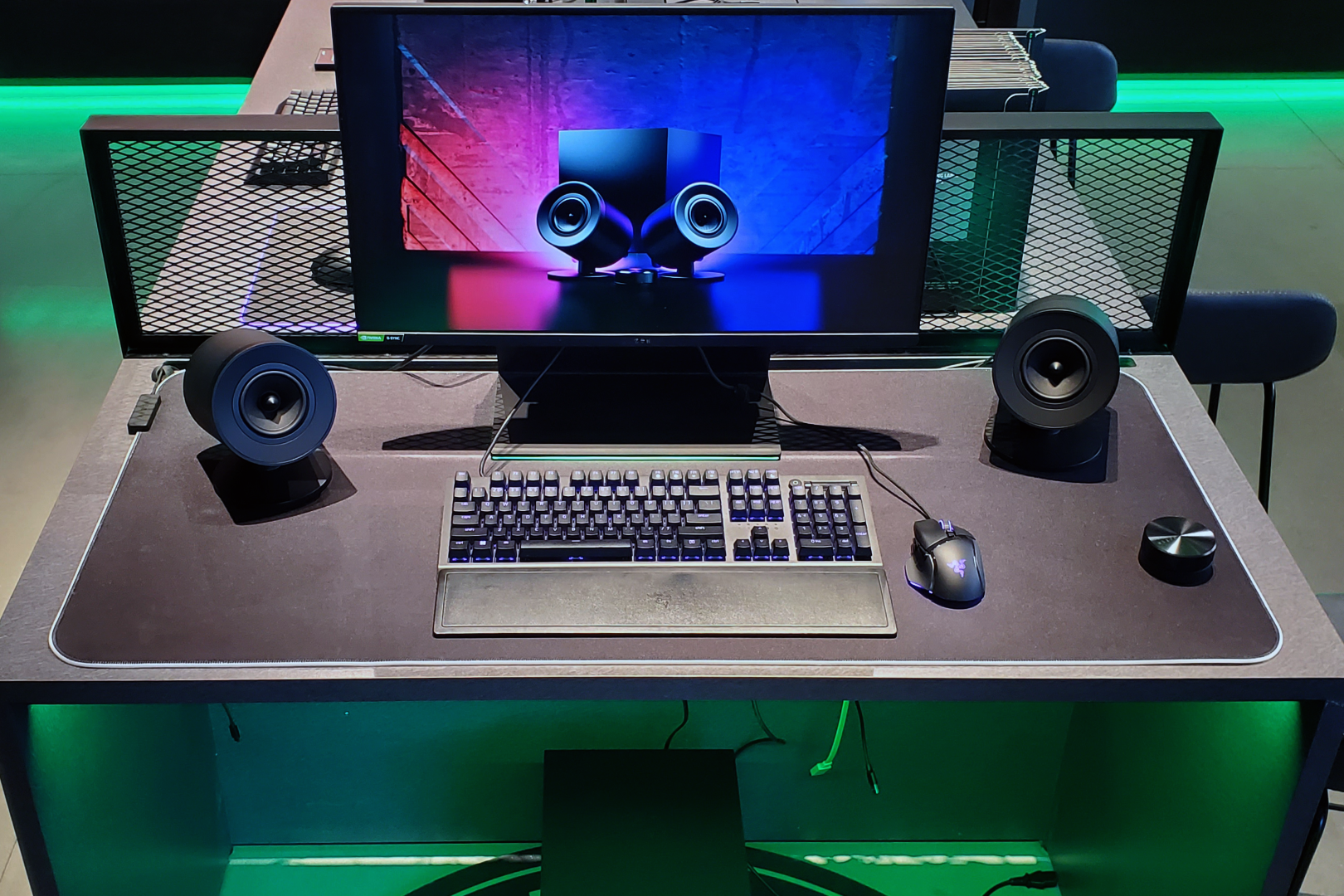 The Razer Nommo V2 comes in three options, Pro, Standard, and the V2X, which will be available in June and the Control Pod can be purchased by itself and will be available in August. Currently, there are no official plans to sell the subwoofer by itself. But with the Leviathan and the V2X, it seems like only a matter of time before the subwoofer is sold by itself, potentially even with the ability to daisy chain and make a .2 sound system. Below are the different options and their pricing for the entire line.
PRICES & AVAILABILITY
$449.99 USD / €449.99 MSRP
$299.99 USD / €289.99 MSRP
$149.99 USD / €169.99 MSRP
Razer Wireless Control Pod
$49.99 USD / €59.99 MSRP
The V2 line is compatible with PCs, PlayStation, Nintendo Switch, and mobile devices, allowing gamers to elevate their gaming experience with powerful and positional audio. Whether it's immersing yourself in the captivating world of a single-player game, listening to music, or watching a movie, the Razer Nommo V2 is easily one of the best options for gaming audio.
Are you excited about the Razer Nommo V2? Which version do you want? What is your go to audio for gaming? Let us know on social media!
KEEP READING: Behold the Incredible MOGA XP-ULTRA Multi-Platform Wireless Controller from PowerA