Warner Bros. Discovery's highly anticipated enhanced streaming service, Max, launches today in the U.S., offering an extensive content library featuring HBO, Max Originals, renowned franchises, and more, providing a complete viewing experience for all members of the household. With over 35,000 hours of content, the streaming service brings together the best of HBOMax and Discovery's real-life entertainment, ensuring a diverse range of programming choices.
Max Launch Trailer
Max serves as a comprehensive streaming destination, housing HBO's acclaimed shows, Warner Bros. films, the DC universe, the Wizarding World of Harry Potter, and exceptional unscripted content from leading brands such as HGTV, Food Network, Discovery Channel, TLC, and ID. Users can effortlessly explore their preferred genres or discover new favorites, thanks to its personalized recommendations and user-friendly interface.
RELATED: Warrior Season 3 Sets Badass Debut for June 29 on MAX
One notable feature of the new service is its enhanced personalization options, allowing users to customize their profiles with beloved characters from Warner Bros., HBO, Max Originals, and other popular networks. The platform also offers an immersive kids experience, complete with dedicated hubs for Cartoon Network programming and Sesame Workshop content, ensuring a safe and engaging environment for young viewers.
This new service aims to deliver top-quality entertainment, including 4K UHD streaming for subscribers on the Ultimate Ad-Free tier, allowing viewers to enjoy their favorite shows and movies in stunning detail. Additionally, Warner Bros. movies released in theaters will arrive in 4K UHD following their theatrical run.
Subscribers can look forward to a continuous influx of new content, with over 40 new titles and seasons added every month, providing a diverse range of entertainment options to keep audiences engaged.
Signing Up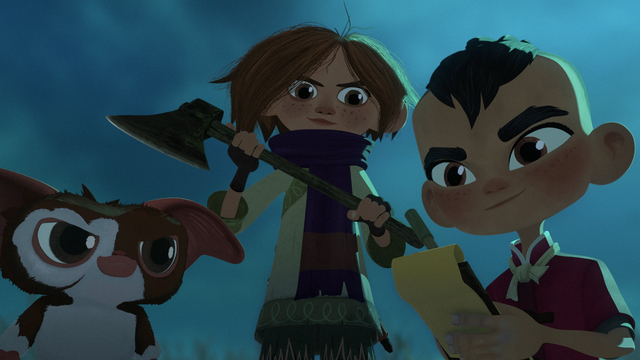 Max offers three pricing options, giving subscribers the choice to select which plan best fits the needs of their household. 
Ad-Lite | $9.99/month or $99.99/year
2 concurrent streams, 1080p resolution, no offline downloads, 5.1 surround sound quality
Ad Free | $15.99/month or $149.99/year
2 concurrent streams, 1080 resolution, 30 offline downloads, 5.1 surround sound quality
Ultimate Ad Free | $19.99/month or $199.99/year
4 concurrent streams, up to 4K UHD resolution, 100 offline downloads, Dolby Atmos sound quality
Beginning today, a large portion of subscribers will have their apps automatically updated, while others will be prompted to download the updated app. Additional information can be found here.
RELATED: Rick and Morty: The Anime Is Coming To Max!
Existing HBOMax subscribers have access to the new streaming service at the same price as their HBOMax subscription and can visit here to find out more. Additionally, HBOMax subscribers will still have access to their current plan features for a minimum of six months. HBOMax subscribers' profiles, settings, watch history, "Continue Watching," and "My List" items have migrated to the new service so they can pick up streaming right where they left off.
Product Features
The new service makes the journey to clicking play effortless, bringing all of this content into one seamless user experience that invites every member of the family to find great entertainment. Highlights include:
Premium Video Playback: A new video playback experience delivers smooth and cinematic video to users, wherever and however they prefer to watch.

Personalization: Personalization expands beyond just the homepage, offering a differentiated and high-performing experience for every user across the whole service. Max offers an expanded list of profile avatars, allowing users to customize their profiles by choosing from a collection of more than 350 beloved characters from iconic programming.
 
More Prominent Kids Experience: Max offers a default kids profile for new subscribers along with accompanying parental controls, including the ability to limit content by ratings, lock access to adult profiles, and prevent children from exiting the Max kids experience.

Simplified Navigation: Streamlined categories, improved content details pages, shortcuts, dedicated brand hubs and thematic content rails, make exploring the app and discovering new interests easier.

4K UHD: The Ultimate Ad-Free tier will feature more than 1,000 films and episodes in 4K UHD, an increase of nearly 8X More than HBOMax including all eight Harry Potter movies, The Lord of the Rings trilogy, the Dark Knight trilogy and more. 
With an impressive lineup of Originals, including SmartLess: On the Road, How To Create a Sex Scandal, and Gremlins: Secrets of the Mogwai, along with highly anticipated series finales and exclusive programming from HBO and other networks, Max offers an exceptional streaming experience for viewers.
Whether you're a fan of immersive dramas, captivating documentaries, exciting blockbusters, or delightful animated series, Warner Bros. Discovery's new streaming service ensures there's something for everyone, making it a must-have streaming service for entertainment enthusiasts.

Have you subscribed to Max yet? What series are you looking forward to most? Why is it Gremlins: Secrets of the Mogwai? Let us know your thoughts on social media!
Source: WBD
KEEP READING: Max Orders First Ever Harry Potter Television Series