Crunchyroll, the global brand renowned for providing the ultimate anime experience, has partnered with Jazwares, a leading authority in toys and collectibles, to create an expansive range of anime merchandise. This collaboration will encompass 18 popular anime series, including Attack on Titan, Chainsaw Man, JUJUTSU KAISEN, My Hero Academia, and SPY x FAMILY, giving fans an opportunity to celebrate their favorite shows with an array of collectibles.
Crunchyroll x Jazwares
"Anime is a dynamic storytelling medium, spanning many genres from action to comedy to horror. We are so excited to work with our partners at Jazwares to deliver products that allow fans to celebrate their fandom from must-have collectibles to adorable plush, and in a wide array of categories and products that offer something for every kind of fan and demo, from kids to adults."

Anna Songco Adamian, Vice President of Global Consumer Products, Crunchyroll
RELATED: BoxLunch Release Adorable Hello Kitty and Friends Mushroom Collection
The collaboration marks Jazwares' comprehensive evolution into the anime space in multiple product categories and price points that deliver collectors and casual fans highly authentic, on-brand experiences. Featuring a vast selection of scales, characters, and series, Jazwares will focus on a  "for-fans, by-fans" portfolio approach to transform favorite anime properties into authentic figures, playsets, vehicles,  plush, costumes, and more. 
"Jazwares continually provides a connective tissue between pop-culture, a passionate fandom and the creation of high-quality collectibles that are highly detailed sculpts and decos. As long-time enthusiasts of the anime phenomenon, we are proud and ready to collaborate with Crunchyroll to give fans incredible experiences with collectible figures, plush, and other surprise-and-delight moments across multiple retail channels globally."

Gerhard Runken, Senior Vice President of Brand & Marketing, Jazwares
RELATED: Crunchyroll Home Entertainment Announce Amazing Summer/Fall 2023 Release Schedule
The featured titles in this collaboration are all available for streaming on Crunchyroll in over 200 countries and territories, showcasing a collection of action-packed series that have captivated fans worldwide.
This hit dark fantasy action series follows the last remnants of humanity who were forced to retreat behind the towering walls of a fortified city to escape the massive, man-eating Titans that roamed the land outside their fortress and the heroic members of the Scouting Legion who dared to stray beyond the safety of the walls. This title also won Anime of the Year at the Crunchyroll Anime Awards in 2022.
This series, based on the widely popular and award-winning manga of the same name, follows the misadventures of Denji, a teenage boy living with a Chainsaw Devil named Pochita. Through a series of events, Denji makes a contract with Pochita and becomes the "Chainsaw Man"–a man with a devil's heart.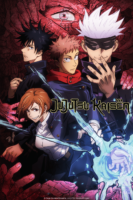 Named Crunchyroll Anime Awards Anime of the Year in 2021 alongside a mix of awards in 2022 including Best Action, Best Fight Scene and Best Character Design, this dark fantasy series follows the action-packed tale of a high schooler who became a curse to end a curse.
Based on the popular manga of the same name, this hit action series follows Izuku Midoriya and friends on their journey to become pro superheroes.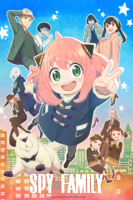 This 2023 Crunchyroll Anime Award Winner in 6 categories, including Best New Series and Best Comedy, is a comedic spy thriller, a heartwarming tale of a found family and an action-packed adventure with world peace at stake!
Fans can look forward to experiencing their favorite anime titles come to life through Jazwares' merchandise starting in the summer of 2024. The products will be available at various retail locations, including mass retailers and specialty collector destinations, as well as through Crunchyroll's platform, ensuring that fans have easy access to their favorite anime collectibles. Whether you're a devoted collector or simply a fan seeking to display your love for anime, this collaboration between Crunchyroll and Jazwares promises to provide an exciting array of merchandise to enhance the anime fandom experience.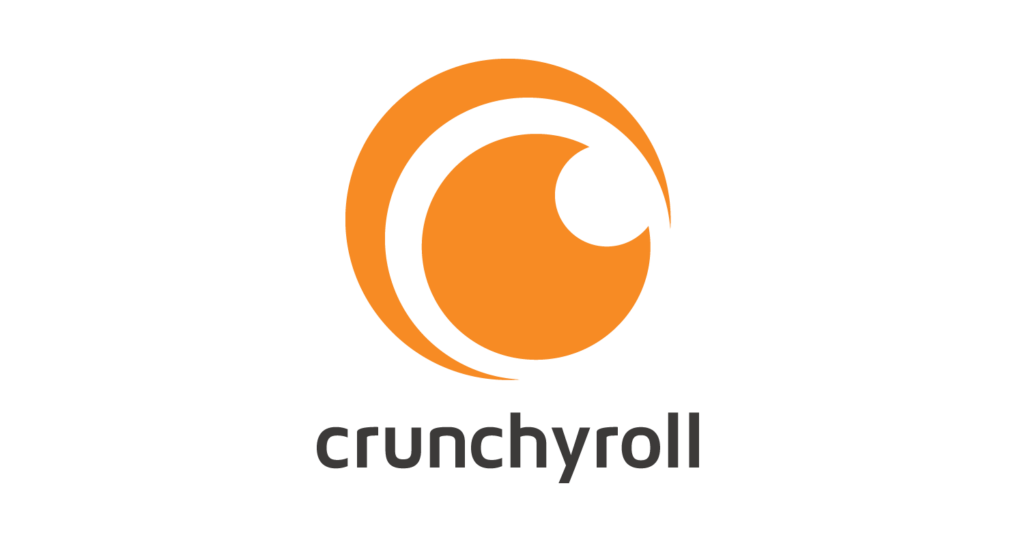 What do you think about the Crunchyroll and Jazwares partnership? Is there a type and franchise collectible you already have in mind? Why is it a Bond Forger Squismellow? Let us know your thoughts and hopes of the partnership on social media!
Source: Crunchyroll
KEEP READING: BRIKWARS Pre-Orders Are Now Available for the Joyous Build-Their-Own-Wargame