Prime Video's With Love returns for its highly anticipated Season 2, delivering a captivating blend of romance and comedy. Led by the captivating performance of Emeraude Toubia as Lily Diaz, the series takes audiences on a heartfelt journey as the Diaz siblings navigate the challenges and joys of life, all while relying on the unbreakable bonds of their tight-knit family. With its stellar ensemble cast, including Mark Indelicato, Rome Flynn, and Vincent Rodriguez III, the show delves into the intricacies of self-discovery, love, and the complexities that arise within relationships, offering a relatable and engaging viewing experience.
RELATED: With Love Season 2 Interview – Isis King Reveals The Profound Lessons She's Learned from Sol
With Love explores the multifaceted nature of love through its diverse range of characters. From the passionate flames of romantic love to the unbreakable bonds of familial love, and the empowering journey of self-love, the series delves into the complexities and nuances of these different types of love. Through heartfelt storytelling and relatable characters, With Love showcases the transformative power of love in all its forms, reminding viewers of the profound impact it can have on our lives.
Rome Flynn's Favorite Acts of Love from With Love
Being part of the show's big love triangle, Rome Flynn has been a part of a lot of different love as Santi. There's his on and off again relationship, his father, his best friend, and his blossoming relationships with other members of the Diaz family, there's a lot of love to choose from. However, Rome was able to widdle it down to two.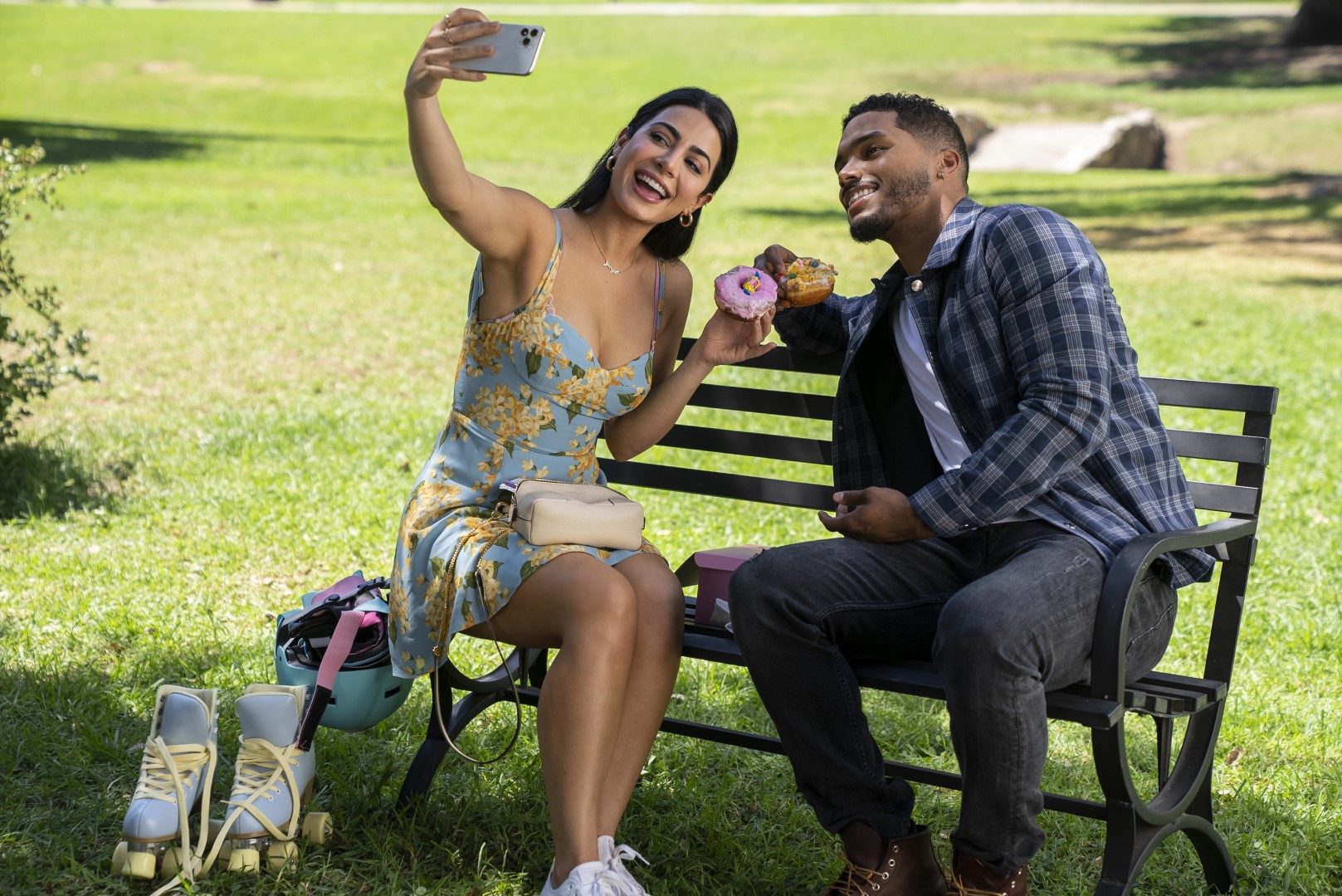 I love the act of, I think the moment where he moved in the first season, he moves those couches to the liking that she wanted. So the low level, a level of growth, you know, for them in their little, you know, home that they were creating together. That was cool.
[Also] he makes her the make up, what do you call it?

'Cabinet?' Emeruade Toubia

Yeah, cabinet. And he made it. So that, I mean, so that's cool.

Rome Flynn, Santiago Zayas in Prime Video's With Love
RELATED: With Love Season 2 Interview Benito Martinez Reflects on Favorite Scene that was Almost Cut
Santi is a rather self-focused character, often working on his mind but often disregarding others. As he learned throughout With Love, he loves the people in his life and he has to be there for them just as much as they are for him. Not everything can be his way or no way, and also there is a lot more to lose by always being right than there is by being okay with being wrong.
Watch Santi grow, change, and be a part of the classic rom-com love triangle top in With Love Season 2 now streaming on Prime Video.
About With Love Season 2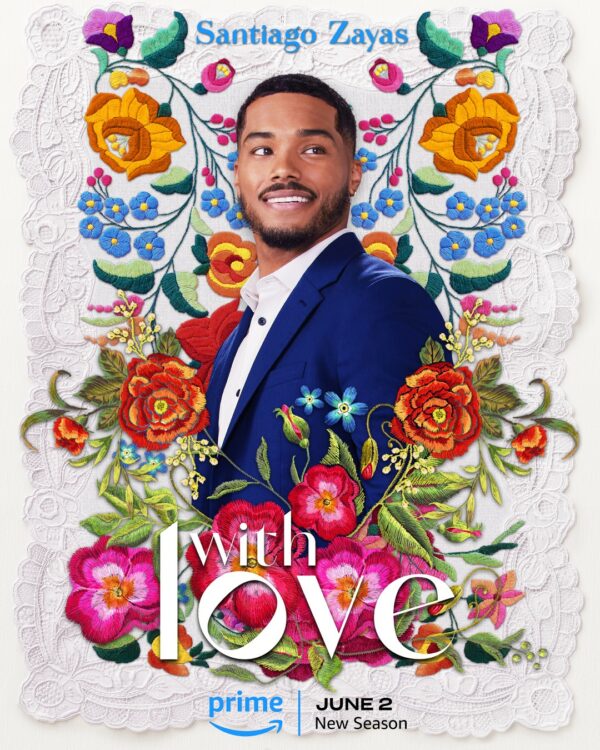 Release Date: Now Streaming on Prime Video
Created By: Gloria Calderón Kellett
Executive Producers: Gloria Calderón Kellett, Andy Roth
Production: GloNation and Amazon Studios
Distribution: Prime Video
Cast: Emeraude Toubia as Lily Diaz, Mark Indelicato as Jorge Diaz Jr., Rome Flynn as Santiago Zayas, Desmond Chiam as Nick Zhao, Vincent Rodriguez III as Henry Cruz, Isis King as Sol Perez, Todd Grinnell as Dr. Miles Murphy, Constance Marie as Beatriz Diaz, and Benito Martinez as Jorge Diaz Sr.

Synopsis
With Love is a romantic dramedy centered on siblings Lily and Jorge Diaz as they navigate big life changes and rely on their equally big family to get them through. Following her whirlwind romance with Santiago, Lily decides to focus all her energy on a personal journey of self-love by growing her makeup styling business and looking into homeownership. But when both Santiago and Nick profess their feelings for her, Lily wrestles with what is best for her future. Meanwhile Jorge begins to question whether he and Henry are truly compatible. When he meets Henry's proud Texan parents, he can't decide whether the relationship is a fairy tale or a nightmare.
Have you watched Season 2 of With Love? What is your favorite act of love from the series? Are you team Santi or Team Nick? Let us know your thoughts on social media!
KEEP READING: With Love S2 – Mark Indelicato Highlights the Power and Beauty of Platonic Love Between Gay and Straight Men