Last year's Forbidden Door was a big success so AEW and NJPW decided to do it again. Two of the most popular promotions in the world sending their top performers to faceoff is a win-win and what is not to love?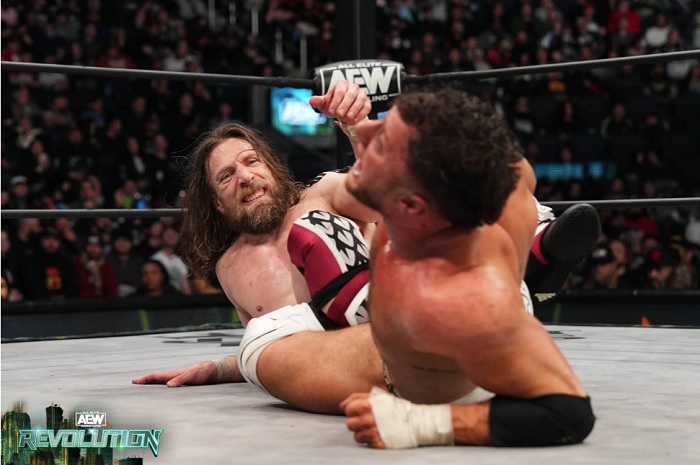 This year's event is just a few weeks away. Forbidden Door will take place on June 25 in Toronto, Ontario. Even though it is really close we only know two matches so far. IWGP United States Heavyweight Champion Kenny Omega will take on Will Ospreay for the championship.
RELATED: Britt Baker Responds To Controversial New Shirt
Just a few days ago Danielson sent out a challenge to Okada at NJPW Dominion and reposted it via NJPW's Twitter. He admitted that he knows Okada is good, but he is better and he will take away the Rainmaker's rain.
"For the last 10 years, I've heard people talk about how great you are. How you're the best wrestler of this generation," Danielson said. "I've also heard in interviews, you've said that you want to wrestle me. That you want to fight me. Watching you, you're good. I know you're good. But I am the litmus test of great. You wanna wrestle Brian Danielson? You call yourself 'The Rainmaker?' Well, you step in the ring with me, and you're getting into the f***ing desert. And there ain't gonna be no rain." H/T To Wrestling Inc. For Transcription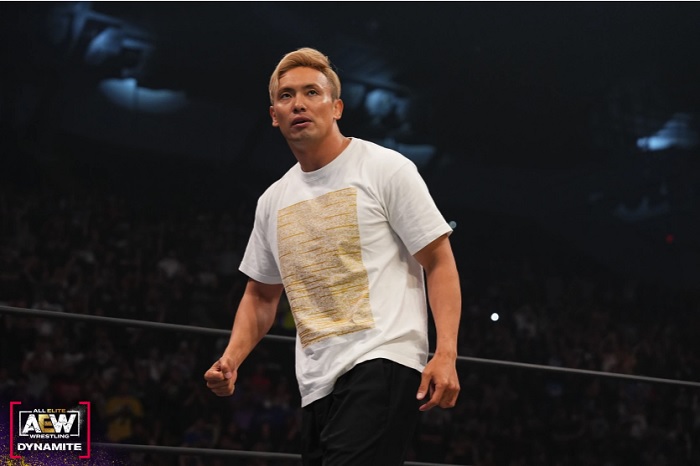 First Time Meeting
Neither men have ever had the opportunity to face off before in their careers. Both men are considered two of the best wrestlers in the world.
Danielson's career goes back very far and was one of the key players early on in Ring of Honor then went on to have a great run in WWE where he became a household name under his Daniel Bryan name. Since then he has been killing it in AEW.
Okada on the other hand spent most of his career in NJPW besides a brief stint in TNA where they had no idea what a star they were wasting. After TNA he returned to NJPW and started his climb to the top wrestler in the promotion and his Rainmaker persona.
It didn't take Okada very long to accept Danielson's challenge via a press conference. The two men will face off in the big upcoming event. 
"Finally, Bryan, I have this to say to you. I officially accept Bryan Danielson's challenge," Okada said. "Bryan, let's see who's the real best in the world at Forbidden Door." H/T Wrestling Inc.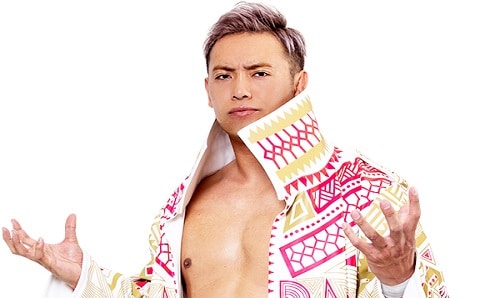 Okada Returns To AEW To Pick Up A Win
Okada is no stranger to having to wrestle in AEW. He competed in last year's Forbidden Door. He faced off with Jay White, "Hangman" Adam Page, and Adam Cole which ended with Cole suffering a concussion. This time Okada is going one-on-one and with a very different kind of wrestler.
RELATED: AEW Has Huge Plans For A 3rd Show And CM Punk
Despite Danielson's long career, Okada admitted he wasn't too familiar with him prior to being called out. He must have been too busy having five and six-star matches.
"To be honest, I haven't really taken in Bryan's work in AEW or WWE, so I'm not sure I can say with certainty exactly the kind of wrestler he is," Okada said. "But that's why I'm looking forward to this. I know that he isn't the tallest guy, isn't the biggest either, but he's been able to be a big star in those companies, and be right at the top as a champion. So that shows how good he is in the ring, and how much charisma he has to boot.

In Osaka Jo Hall, there were those 'yes' chants that showed how far his name has traveled. Fans who don't watch American wrestling still know who he is, and that says a lot. I'm looking forward to facing him, and I look forward to getting the win." H/T Wrestling Inc.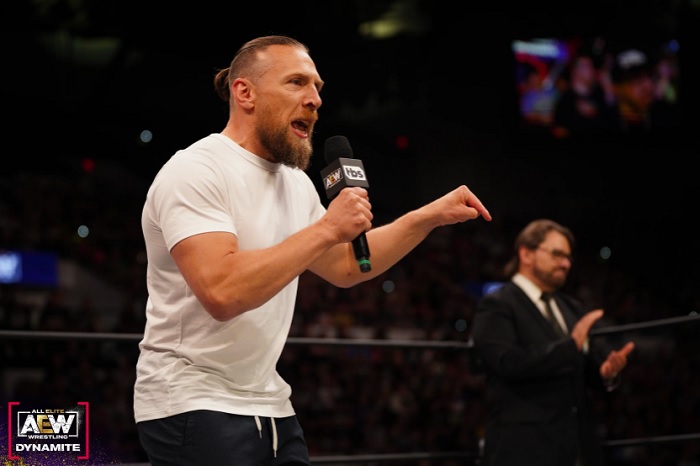 Only Two Matches So Far But More Big Names To Come
Be on the lookout for other high-profile matches to be announced in the near future. Forbidden Door will air Sunday, June 25 Scotiabank Arena Toronto. 
Which match are you looking forward to more so far, Danielson vs. Okada or Omega vs. Ospreay? Are you a fan of these "forbidden door' style events or should wrestlers stay in their own promotion? Do you think Danielson and Okada have styles that will provide for a good match? Who else from AEW would you like to see wrestle and who from NJPW would you like to see them face? Let us know who from NJPW/Stardom you would want to see face off with an AEW women's wrestler and who on social media.
Sources: Wrestling Inc., NJPW's Twitter, Okada press conference, Wrestling Inc., Wrestling Inc.
KEEP READING: Matt Hardy Praises Orange Cassidy And Compares Him To Huge WWE Legend