The first preview of Sword Art Online Last Recollection features the gameplay for the upcoming release. The latest game of the popular anime series will be releasing this year and Bandai Namco has stirred excitement as they reveal all the new features that players can experience. The trailer has revealed many new locations along with the enhanced battle experience, with various weapons and character customization options. Players will dive into a new adventure as they face a new threat as they explore the Dark Territory.  
Sword Art Online Last Recollection releases as SAO celebrates its 10th anniversary, with the latest game returning to the War of Underworld arc featured in the anime series. The new games feature an exciting and elevated battle system that will be playable on the latest generation of consoles. The latest release will also feature familiar foes from the Sword Art Online series in the single-player experience that will feature an original story with many iconic characters. The story will also be an original that has never been told before as players discover an alternate version of events, with the largest number of unique endings. 
Sword Art Online Last Recollection Gameplay Teaser Revealed
Bandai Namco is sharing a first look at more in-depth gameplay of Sword Art Online Last Recollection. From character customization to exploration, inventory, and skills, discover how Kirito and friends will survive the Dark Territory and fend off Vecta, the God of Darkness, to save the Underworld.
RELATED: Meta VR Gaming Showcase Highlights: Top 10 New Releases
In combat, a wide array of weapon types will allow for diversity – personalize each character's skill palette to your play style and become undefeatable. Put those skills and arts into action in intense team fights as you progress to these lands where the light of Solus never shines. Switch characters during battle and use Command Mode to give orders to your party members to activate skills or attack at the right moment to take down all your enemies. 
Watch this first look at gameplay here:
This is a fantastic release that will allow players to explore a whole new story simply by changing the course of history featured in the anime series. The gameplay featured in the game overview trailer shows the overwhelming scenery of the Dark Territory, which has overwhelming large-scale landscapes.
RELATED: CRUNCHYROLL GAMES KICKS OFF MULTI-GAME ANNIVERSARY CELEBRATIONS WITH THE EMINENCE IN SHADOW: MASTER OF GARDEN PC LAUNCH
The battles will also provide an intense combat experience and it will be amazing to try out the huge selection of weapons and customization options. It will be fun to create an alternate version of Kirito in the game as players will dive into the original story and create their unique twist.  
Sword Art Online Last Recollection is set to release on 6th October 2023 for PlayStation 4, PlayStation 5, Xbox One, Xbox Series X|S and PC.
About Sword Art Online Last Recollection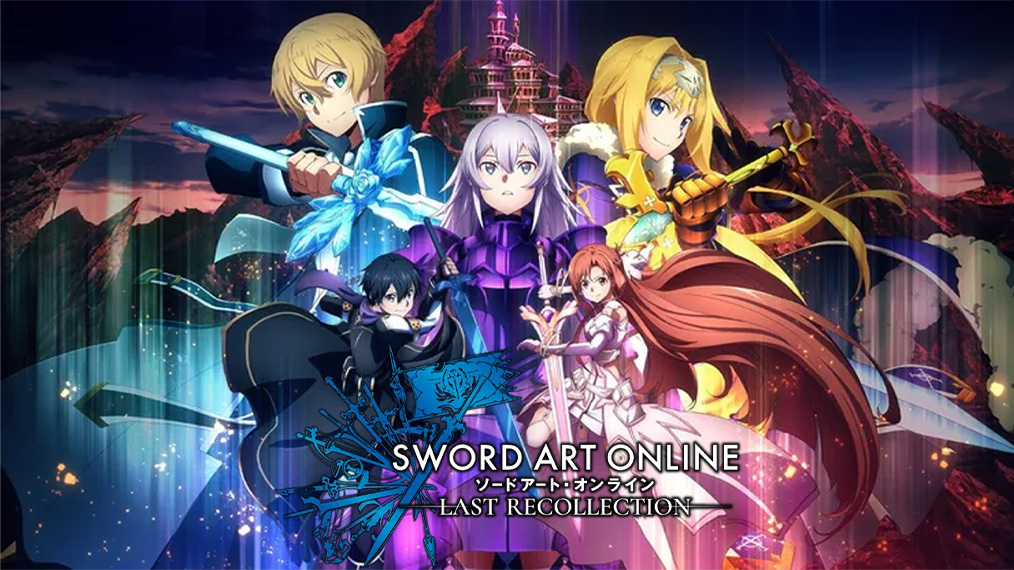 Release Date: October 6, 2023 
Publisher: Bandai Namco  
Developer: Aquria 
Platforms: Steam® (PC), PlayStation 5, PlayStation 4, Xbox One, Xbox Series X|S 
Genre: RPG  
Rating: Japan – CERO C (15+)  

Game Synopsis 
Based on Sword Art Online's War of Underworld anime arc, a new story unfolds with tough challenges that await our beloved hero, Kirito, and his new friends. 
Players will unmask the Dark Knight and find out if they will survive the relentless battling against the forces of the Dark Territory! 
It's the perfect game to introduce during SAO's 10th Anniversary, when everyone can reminisce about their favorite SAO memories while meeting their favorite character again. 
What do you think of Sword Art Online Last Recollection? Have you played previous releases from the Sword Art Online franchise? Are you looking forward to experiencing the gameplay featured in the trailer?  Let us know on social media and keep following The Illuminerdi for more gaming news. 
Source: Bandai Namco, Steam
KEEP READING: McFarlane Toys and Blizzard Entertainment Join Forces to Create Epic Collectible Figures