In a blast from the past, Funko, Inc. has joined forces with the legendary '90s retail giant Blockbuster to unveil Rewind, a retro entertainment product line that aims to bring back the nostalgia of yesteryears. Rewind focuses on delivering collectibles and packaging inspired by the iconic Blockbuster design, allowing consumers to relive the cherished memories of browsing VHS tapes on Friday nights with family and friends. Each collectible figure in the Rewind line will be enclosed in VHS-type packaging, reminiscent of a time when VHS reigned supreme, and will come with a membership card resembling Blockbuster's distinctive design.
Funko and Blockbuster Know Nostalgia and Movies
Funko's CEO, Brian Mariotti, expressed his excitement about the resurgence of '80s and '90s trends and how Rewind allows fans to connect over shared memories while complementing Funko's popular product line.
"With the resurgence of '80s and '90s trends, Funko is bringing the best pop culture film moments home with Rewind, helping fans connect over shared memories, while simultaneously complementing the product options from our most sought-after product line."

Brian Mariotti, Funko's CEO
RELATED: BoxLunch Unveils Thrilling "The Flash" Collection, Channeling Super Speed Style
The Rewind figures will showcase a different aesthetic from the typical Funko style, offering a fresh and innovative take while celebrating the creativity and nostalgia of the '80s, '90s, and '00s. The collectibles giant aims to transport consumers back to their childhood, giving them the chance to experience being original Blockbuster customers and share that unique feeling with loved ones and a new generation through the Rewind line.
The partnership with Blockbuster, a renowned retail chain in the entertainment industry, presents fans with the opportunity to immerse themselves in vintage pop culture and relish the nostalgia of bygone eras. Rewind demonstrates the company's extensive licensing pedigree, enabling consumers to engage with the iconic pop culture characters that defined a generation in a distinctive Funko way.
"Our partnership with Blockbuster, one of the most well-known retail chains in entertainment, will provide our fans with the opportunity to be on the precipice of vintage pop culture and entertainment. Steeped in nostalgia, Rewind expertly showcases the breadth of our licensing pedigree, providing consumers with a new way to access and embrace the pop culture titans that defined a generation in a way that is unique to Funko."

Brian Mariotti, Funko's CEO
RELATED: [SDCC2023] Diamond Announces Amazing 2023 San Diego Comic-Con PREVIEWS Exclusives
Rewind represents the latest addition to the company's ever-growing range of collectible products, offering fans yet another innovative means to connect with their favorite fandoms. Alongside well-loved staples like GOLD and Soda, the recently released Bitty Pop! line, and the upcoming Funko Fusion video game arriving in 2024, Rewind stands out as a unique tribute to the era of VHS tapes.
The Party is Coming to You!
Fans eager to experience the throwback to the VHS era can attend Funko's Fun on the Run cross-country event, taking place from July 7 to July 19. Celebrating their 25th anniversary, the company is embarking on a cross-country road trip with their branded bus visiting ten different locations, starting in Nashville and culminating in San Diego for the San Diego Comic-Con. At these stops, exclusive Fun on the Run products, known as Boxes of Fun, will be available for purchase both on-site and through Funko.com. Keep an eye on @OriginalFunko social channels for updates on Fun on the Run product reveals and exclusive tour footage.
Rewind by Funko in partnership with Blockbuster promises to transport fans back to a time when renting movies from a video store was an unforgettable experience. With its innovative collectibles and nostalgic packaging, Rewind captures the essence of the '90s, allowing fans to relive the magic of the Blockbuster era while celebrating the beloved pop culture icons that continue to resonate with audiences today.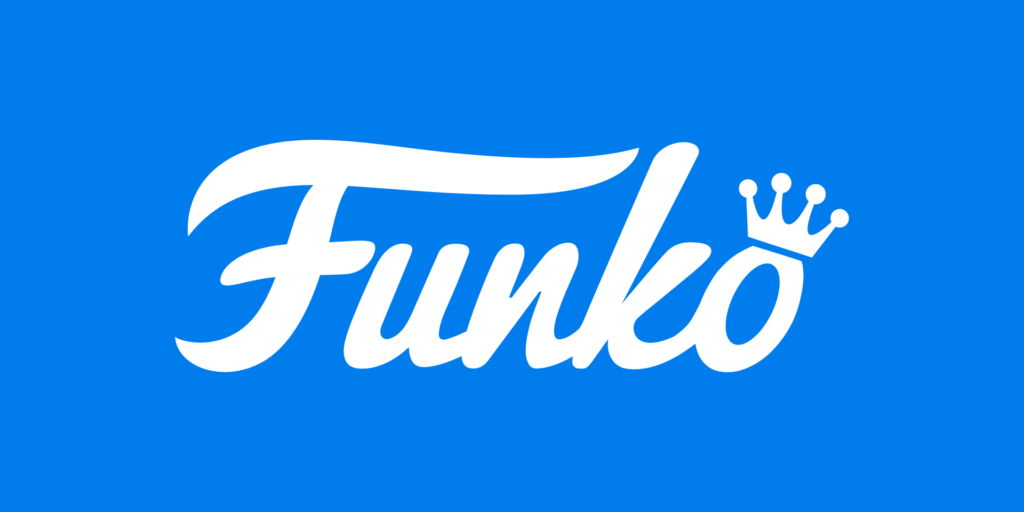 Source: Funko
KEEP READING: McFarlane Toys and Blizzard Entertainment Join Forces to Create Epic Collectible Figures