BoxLunch is gearing up to celebrate everyone's favorite intergalactic escapee, Experiment 626, also known as Stitch, on 626 Day, which falls on June 26th. In partnership with Disney, BoxLunch is launching a curated collection of home goods, apparel, bags, and accessories featuring the lovable alien-turned-pet. The collection will be available both in-store and online starting from June 14th.
BoxLunch Disney Stitch Collection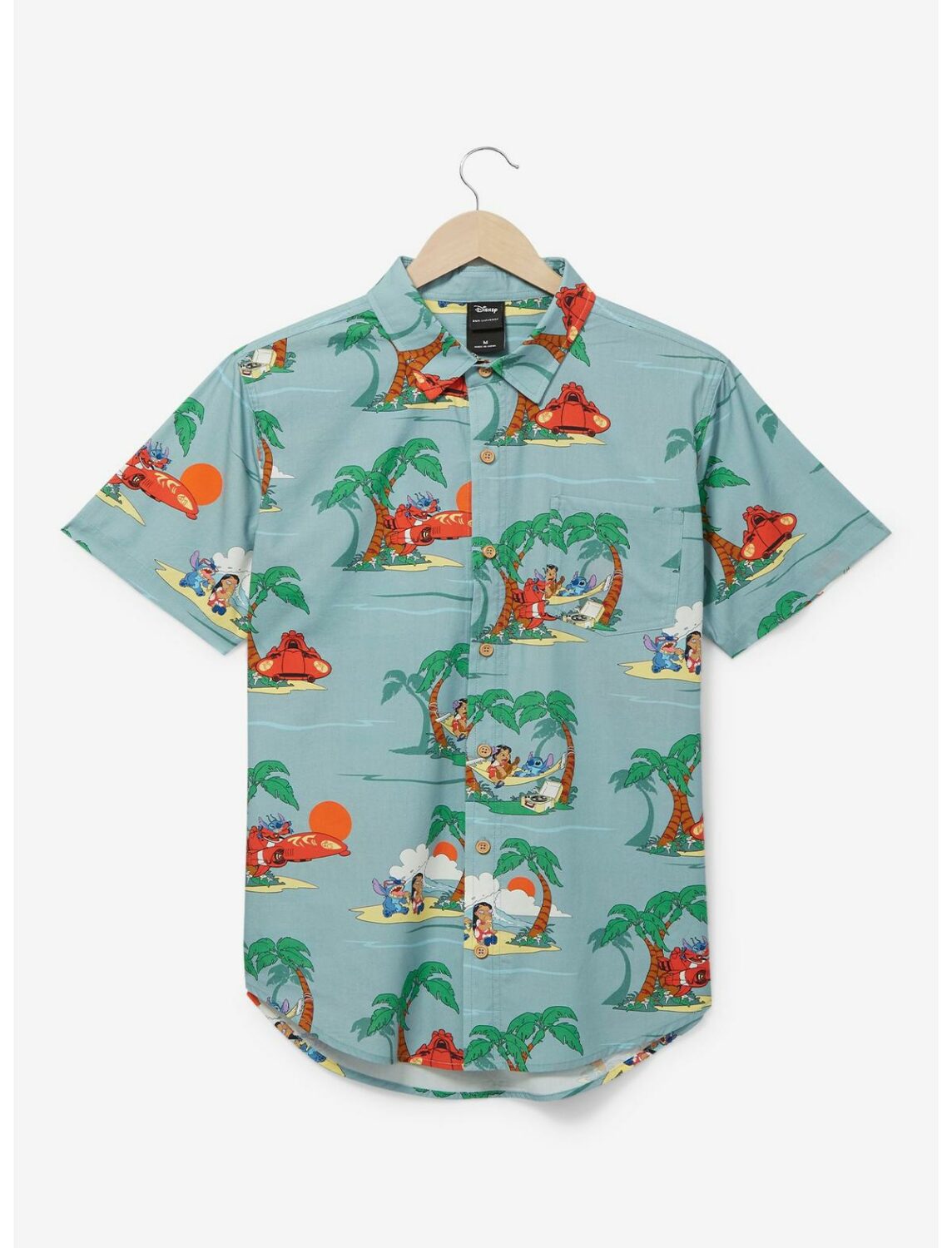 Fans of Stitch will have plenty to be excited about with the new Disney Stitch Collection. One of the highlights is the Stitch Racing Jacket, a stylish and vibrant jacket featuring Stitch's iconic blue fur and mischievous smile. It's the perfect way to show off your love for Experiment 626 in a fashionable way.
RELATED: BoxLunch Unveils Thrilling "The Flash" Collection, Channeling Super Speed Style
For those looking for a cozy and adorable addition to their wardrobe, the Lilo and Stitch Cardigan is a must-have. Featuring a charming design inspired by the beloved Disney film, this cardigan is perfect for both Disney enthusiasts and fashion-forward individuals.
Foodies and Stitch fans alike will be delighted by the Stitch Ramen Bowl, a must-have for any fan's kitchen. Enjoy a delicious bowl of ramen while accompanied by Stitch's mischievous face on this adorable bowl. It's a fun and functional addition to your dining collection.
If you're in need of a stylish and playful bag, look no further than the Stitch Pineapple LoungeFly Bag. Shaped like a pineapple and adorned with Stitch's adorable face, this bag is a delightful accessory that adds a touch of Disney magic to any outfit. It's perfect for carrying your essentials while showcasing your love for Experiment 626.
RELATED: BoxLunch Release Adorable Hello Kitty and Friends Mushroom Collection
Don't miss out on the opportunity to celebrate 626 Day with your 'Ohana (family) and get your hands on these fantastic new Stitch items. Whether you're a fan of the mischievous alien, looking to add some Disney charm to your home, or simply love collecting unique and stylish accessories, the Disney Stitch Collection from BoxLunch has something for everyone.
The Disney Stitch Collection is available now in-store and online. Make sure to visit https://boxlun.ch/626Day to grab these exclusive Stitch items, see the rest of the collection, and celebrate everyone's favorite intergalactic escapee in style.
What do you think about the Disney Stitch Collection? Which pieces do you want to pick up? Do you think the live-action version can be as adorable/marketable as the original? Let us know your thoughts on social media!
KEEP READING: Funko and Blockbuster Bring Us Back to 1999 With New Nostalgic-Leaning 'Rewind' Product Line