Get ready to be blown away by Pixar's upcoming film Elemental. Directed by Peter Sohn and executive produced by Pete Docter, this highly anticipated adventure takes you to Element City, where air, earth, water, and fire come alive like never before. Follow Ember, a fiery and quick-witted character from Firetown, as she breaks out of her comfort zone and explores this breathtaking world. With stunning visuals and a talented cast, Elemental promises to be an unforgettable cinematic experience.
Pixar is in their Element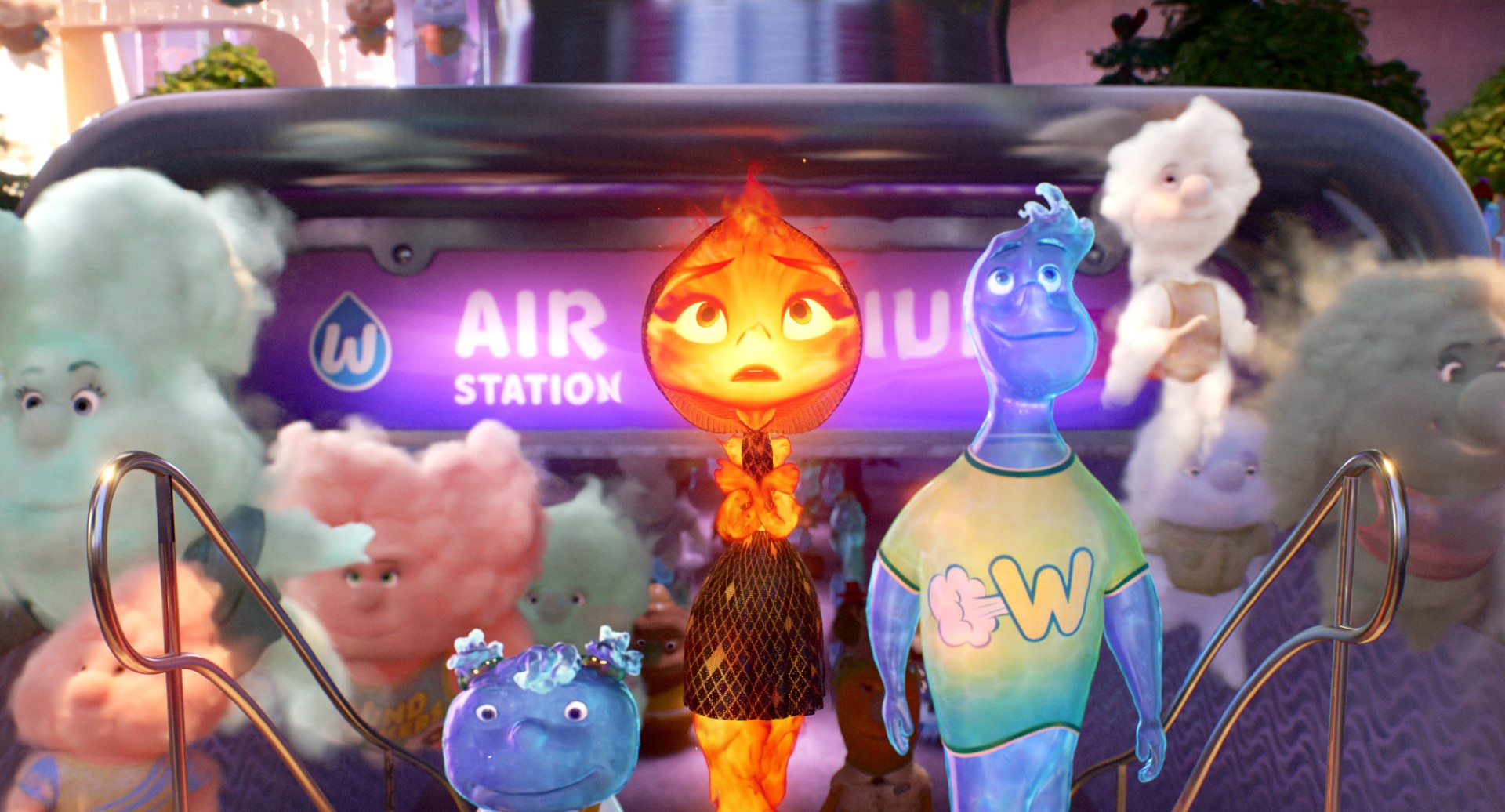 Elemental is a major return to form for Pixar. Not only did they finally bring back the beloved theatrical short before the feature film with Carl's Date, the first Pixar theatrical short since 2018's Bao which played before The Incredibles 2. Pixar also seems to have recaptured the magic of the entire experience that the animation studio is renowned for. In my opinion, the Pixar Experience is a profoundly moving film that primally tugs at the heartstrings through a boundary-breaking audio and visual masterpiece and heartwarmingly unique narrative.
RELATED: Pixar Debuts the Charming "Carl's Date" Trailer
Elemental delivers on all those fronts. In broad strokes, it is a wonderful rom-com for all ages. But as you delve deeper, there are so many incredible facets that make this story great. While the symbolism for prejudism and racism isn't exactly subtle, it is a valiant attempt to address and face a difficult and subject. It works more often than not, but where it fully succeeds is inspiring an open mindset and highlighting the greater possibilities. The good far outweighs the bad.
Then there is community, heritage, culture, and the beauty of being a part of it, inviting others to share it, and expanding your own. It really captures and celebrates growing, learning, and experiencing what life has to offer. It's right on the line of refreshingly idealistic and heavy handed that unfortunately I feel society might be a little too jaded to want to accept at the moment.
The Pixar Look
What I feel Pixar has not been obvious about in their recent films is how far they advance animation. Competition has risen tremendously, but Pixar is the pioneer and they are still among the best at it. But in many of their recent films, it has not been obvious. It has been very subtle like in hair movement, gas dissipation, and other minute details that most people do not think about. Which is why they don't appreciate it. Personally, without watching all the bonus feature on the home media release I wouldn't have realized it.
RELATED: Elemental Star Leah Lewis Shares Ember's Initial Limited Beliefs When Audiences First Meet Her
Elemental is again, not subtle about it in the best way possible. The animation of the different textures, states of matter, and chemical reactions is gorgeous! The fully realized world of Element City combined with the boundless design and the transcending animation render one of the greatest visual spectacles in Pixar's history. Merged with the best sound design/engineering/ foley artists/ etc., story, and performances it is the powerful audio video experience that trademark Pixar.
All the Right Elements, But…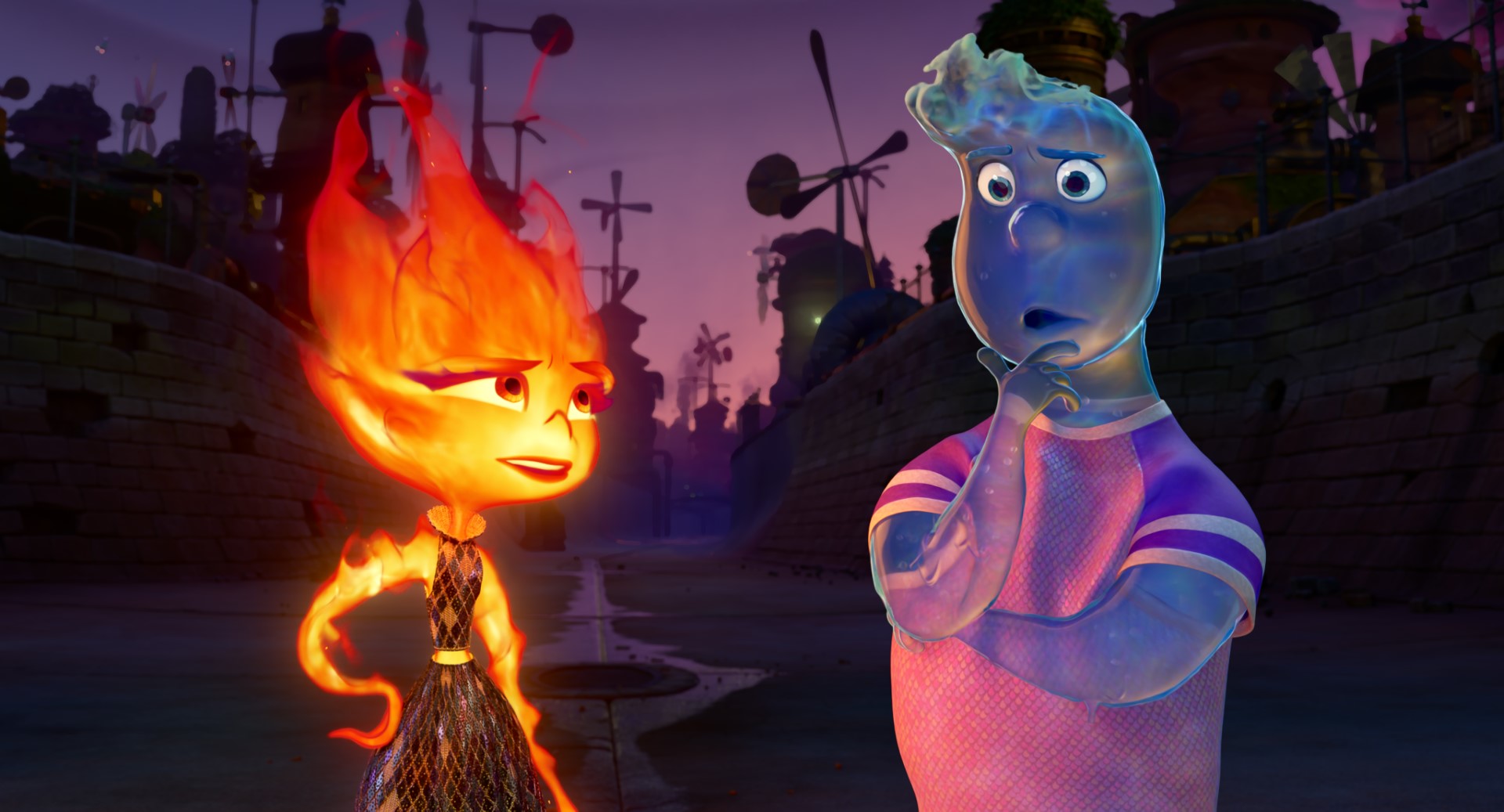 Elemental has all of the elements of a great Pixar film. I won't go as far to say it's one of the best, but it is firmly in the upper tiers, or at the very least above average. However, the films heavy hand prejudism, I fear, will fault the film's success. Because we live in a time where nearly half the country, and definitely the more vocal part it, is actively rejecting anything that acknowledges something not about straight white males or that there are flaws and dark marks in society and history, I fear Elemental's success will suffer.
RELATED: Elemental Creator Reveals The Personal Inspiration Behind Pixar's Newest Animated Feature
Elemental is a valiant effort, and does far more good than bad in its attempt at making prejudism and racism PG. But there are a few instances where it doesn't work and other instances where maybe they shouldn't have made a stereotype cute. For example, the gay couple were literal "flamers" was a little to direct and crass. All of that incredible artistry used for a bad joke. They could've done slight tweaks to make the joke actually fit into the world, but it is obvious they just went for the most overt version of the joke. The joke itself isn't bad, but the delivery is insultingly lazy.
The subject of prejudism and racism, is a very difficult subject to approach. It's even harder making it cute and family friendly. Elemental does it admirably well, but in cruel irony, a film about acknowledging differences, embracing them and ourselves, and being open minded will be massively shunned by a large demographic actively rejecting those values.
All About the Fundementals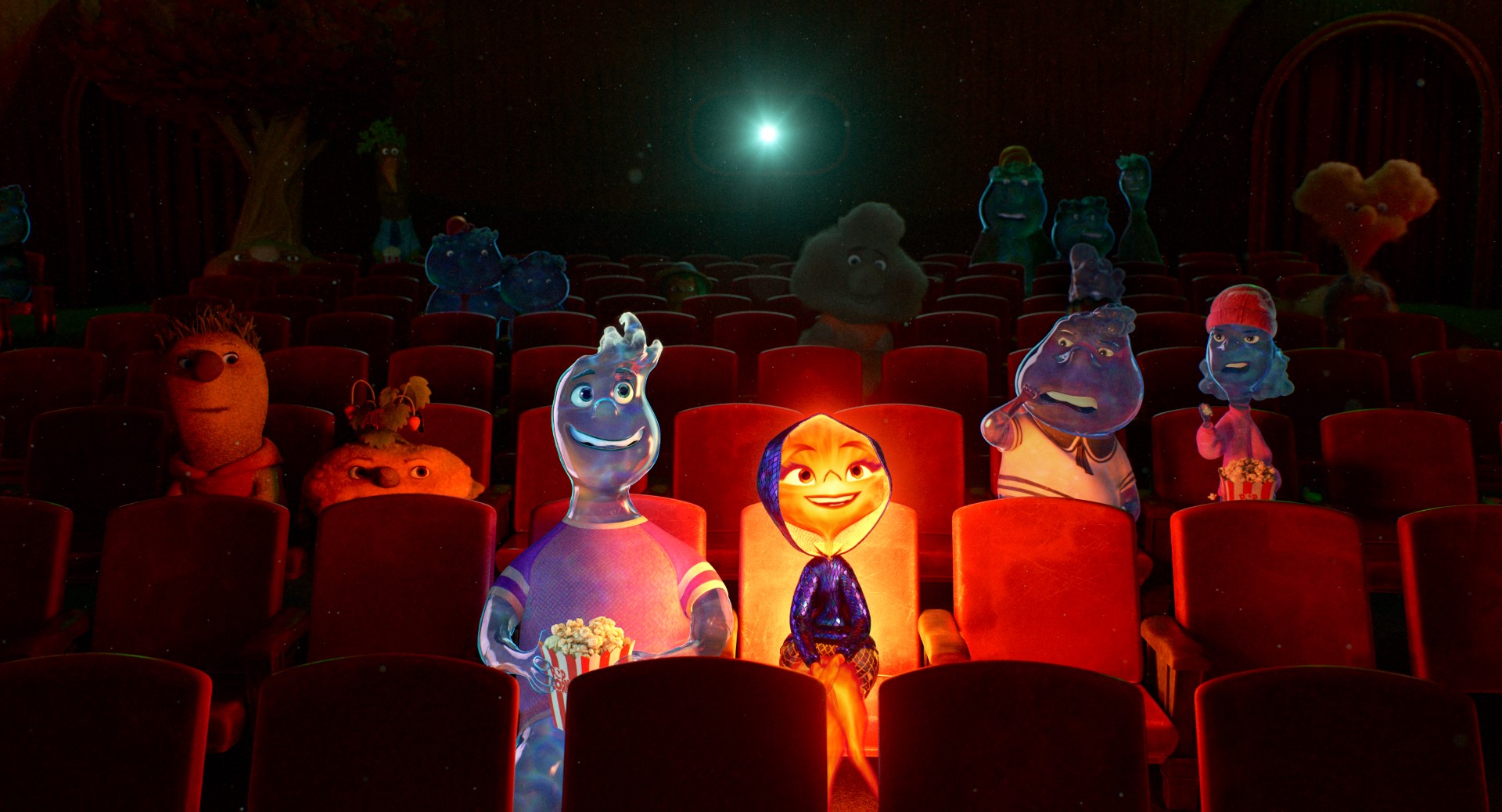 Elemental is true return to form with Pixar. It is a fully engulfing visual storytelling experience. Pixar once again sets new boundaries for animation. It is a shining example of how the animation medium can enhance a story by intertwing otherworldly animation with deeply powerful and resonating stories. Elemental magnificently encapsulates that beautiful contrast in a rom-com for all ages and a uplifting and idealistic immigrant story that delivers that resonating impact that Pixar is iconic for.
For sparking that Pixar magic once again, I give Elemental an 8/10.
Elemental premieres on June 16, 2023, exclusively in theaters. Tickets are on sale now.
About Elemental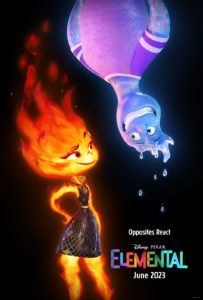 Release Date: June 16, 2023
Director: Peter Sohn
Executive Producer: Pete Docter
Producer: Denise Ream
Screenplay: John Hoberg & Kat Likkel and Brenda Hsueh
Story By: Peter Sohn, John Hpberg & Kat Likkel and Brenda Hsueh
Score: Thomas Newman
Produced By: Pixar, Walt Disney Pictures
Distributed By: Walt Disney Studios Motion Pictures
Cast: Leah Lewis, Mamoudou Athie, Ronnie del Carmen, Shila Ommi, Wendi McLendon-Cobey, Catherine O'Hara, Mason Wertheimer, Joe Pera

Synopsis:
Disney and Pixar's "Elemental" is an all-new original feature film that transports moviegoers to an extraordinary place called Element City, where a host of elements live and work. The trailer showcases each element—air, earth, water and fire—and what sets them apart according to Ember, a quick-witted and fiery woman who's always stayed close to home in Firetown. In "Elemental," which opens in theaters on June 16, she finally ventures out of her comfort zone to explore this spectacular world born from the imaginations of Pixar's filmmakers and specifically crafted for the big-screen experience.
What do you think about Disney and Pixar's Elemental? Which element do you think you would be? Are you excited to visit Element City'? Let us know your thoughts and expectations on social media!
KEEP READING: Secret Invasion Review [Ep 1-2]- Shakes the MCU to Its Core