Robert Kirkman is back with a brand new story to tell with Void Rivals #1!
Robert Kirkman is back with an all-new universe of stories to tell within the newest comic from Skybound Entertainment, Void Rivals #1! Featuring new characters and a familiar story, Void Rivals #1 brings together two complete strangers on opposite sides of the galaxy, but with a truly surprising twist that will get readers pumped for the future of Skybound's releases.
The story of Void Rivals
The story follows Darak, a stranded Agorian on a remote planetoid in the middle of space. With his ship destroyed, he finds his only companion is the artificial intelligence in his hand, appropriately named "Handroid".
However, he finds himself face-to-face with his greatest enemy, a Zeronian named Solila. With the two forced to work together or die on the planetoid, Darak and Solila attempt to reconstruct their ships into a unified ship to get them off the forsaken rock.
RELATED: Invincible Robert Kirkman Talks About Balancing Invincible Between Comic Fan And Newcomers As Well As How The Series Will "Hit The Ground Running"
The struggle of two people from different cultures working together is a familiar tale, one that many modern interpretations attempt to revitalize. Yet, when they stumble upon a hidden object that not only surprised the duo but has amazing and horrifying implications for the future of the series.
With a war between their two worlds looming in the background fighting over the remains of a collapsed Black Hole, can Darak and Solila survive to solve the mystery they discovered?
RELATED: Invincible Stars Zazie Beetz And Gillian Jacobs Talk About Working With Robert Kirkman And The Challenges Of Voicing A Superhero
The art will be familiar to fans of Step By Bloody Step colorist Matheus Lopes. Vivid and colorful yet detailed, Lopes's art for the series is sure to allow many fans to enjoy it for years to come. His talents are rewarded with the story by Kirkman and his partner Lorenzo De Felici, with each panel bringing their characters to life on every single page of Void Rivals.
Is Void Rivals worth the read?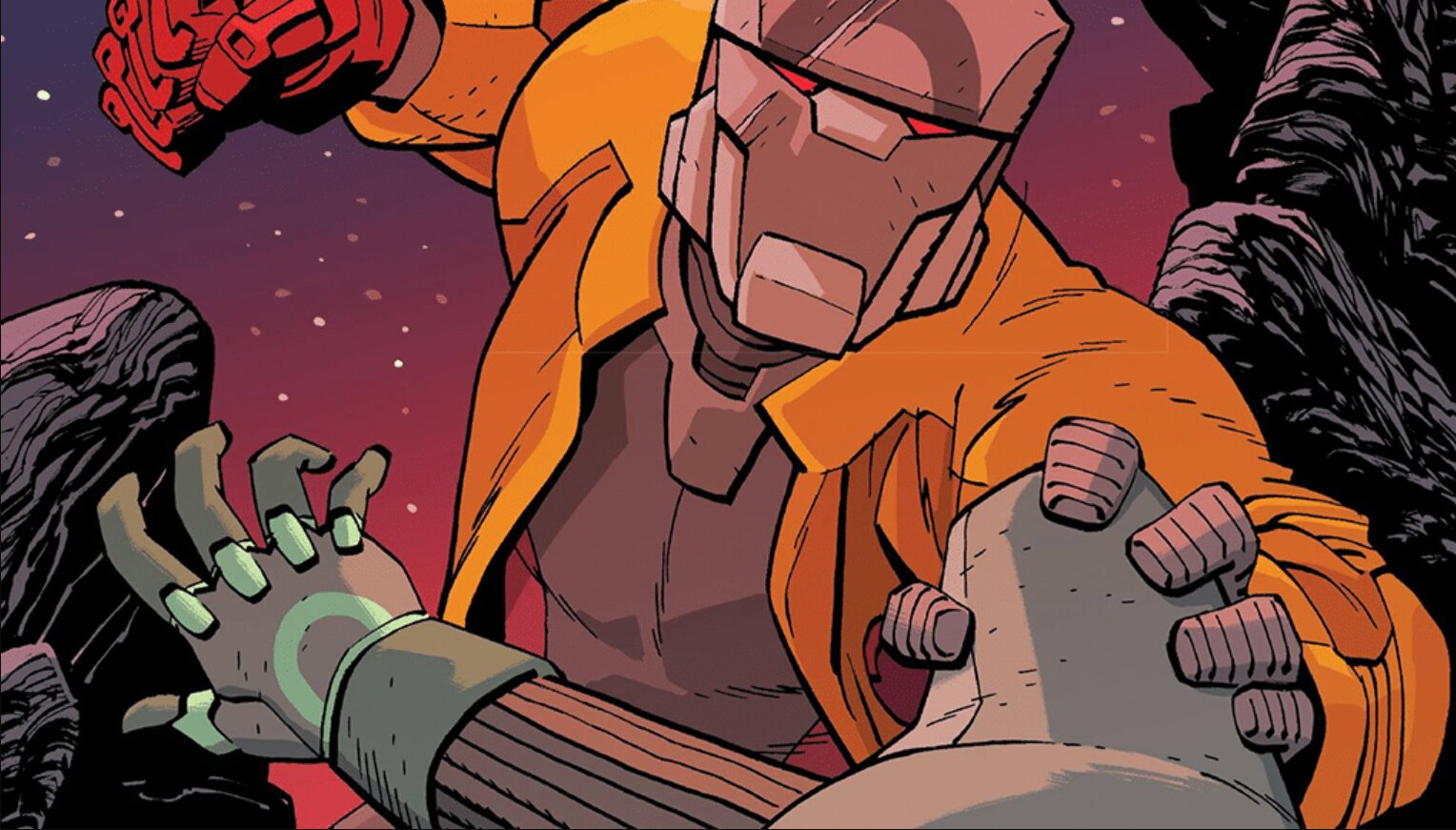 Those who bought the comic looking for the beginnings of a new universe will be rewarded. Fans of another massive franchise will also find what they are looking for with the ending. That said, the story has a basis in quite familiar territory. Two people who are mortal enemies and are forced to work together to survive? Kind of hard to break free from a story as basic as that.
But with the special surprise, Kirkman reveals in Void Rivals #1 links this comic to a whole new universe, one that has many fans already ordering Skybound's future runs. While it does feel a little shoehorned in as a cash grab to get people to purchase this new story (one that was unnecessary due to Kirkman's hallowed name within the comics world), the surprise will delight many fans when they read what's coming.
RELATED: Invincible: Robert Kirkman Explains How Audiences Are Primed For Upcoming Series And "Conquest" Storyline In New Reveal
Void Rivals #1 has the groundwork to tell an amazing story with two characters who seem interesting from the get go. Living up to the surprise twist might prove the largest challenge for the future of this run, but Skybound already has plans in place for that future with no less than five comic runs planned to fill the future of this interesting universe.
Until then, escaping the generic plot will likely be the second largest challenge. Making the original story into something extraordinary is Kirkman's expertise, especially with his experience turning both the survival horror and the superhero genres on their heads with The Walking Dead and Invincible.
It remains to be seen what Kirkman's plans are for this line, but with the expansive universe Skybound has planned for the future, fans can be excited to see where it goes from here.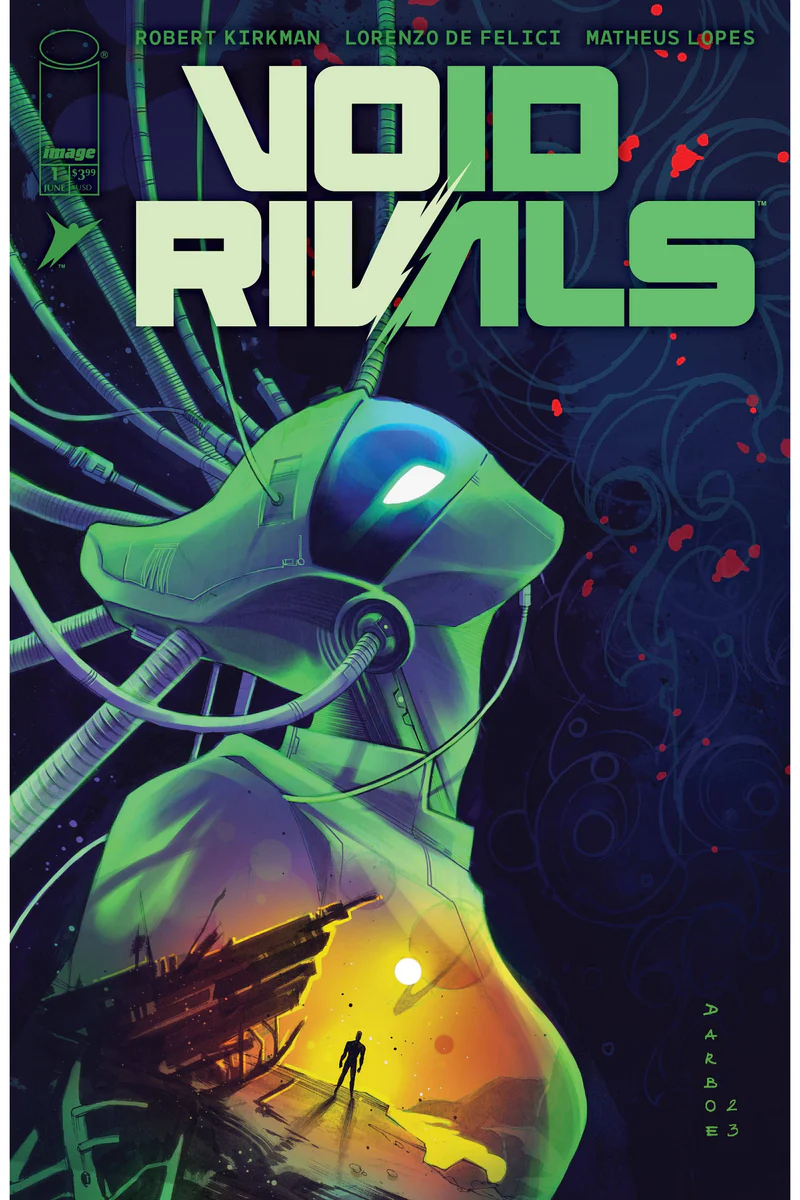 RATING: 7/10
Purchase Void Rivals #1 at your local trade paper-back stores and online retailers such as Amazon Kindle, Google Play Books, Comixology, and Apple Books.
If you want to learn more about other comics, movies, video games, and wrestling news, follow The Illuminerdi on Twitter, we're always watching.
KEEP READING: JOY RIDE DEBUTS 2ND OFFICIAL RAUNCHY RED BAND TRAILER