Nintendo fans have reason to celebrate as we are getting the first new side-scrolling Super Mario game in 10 years, Super Mario Bros. Wonder, plus a magical lineup of Mario games and updates coming to the Nintendo Switch. During a recent Nintendo Direct video presentation, a wave of exciting announcements was made, revealing new games and updates featuring our beloved plumber and his friends. From the highly anticipated Super Mario Bros. Wonder to the visually enhanced Luigi's Mansion: Dark Moon, let's delve into the thrilling world of Super Mario on the Nintendo Switch.
Super Mario Bros. Wonder – A New Chapter in Side-Scrolling Splendor
Prepare for a nostalgic treat with Super Mario Bros. Wonder, the first new installment in the side-scrolling Super Mario Bros. series in over a decade. Set to launch on October 20, 2023, this game introduces an innovative twist to the classic formula. By touching a Wonder Flower, players unlock a world of surprises, from living pipes to swarms of enemies. Even character transformations and course-altering experiences await at every turn.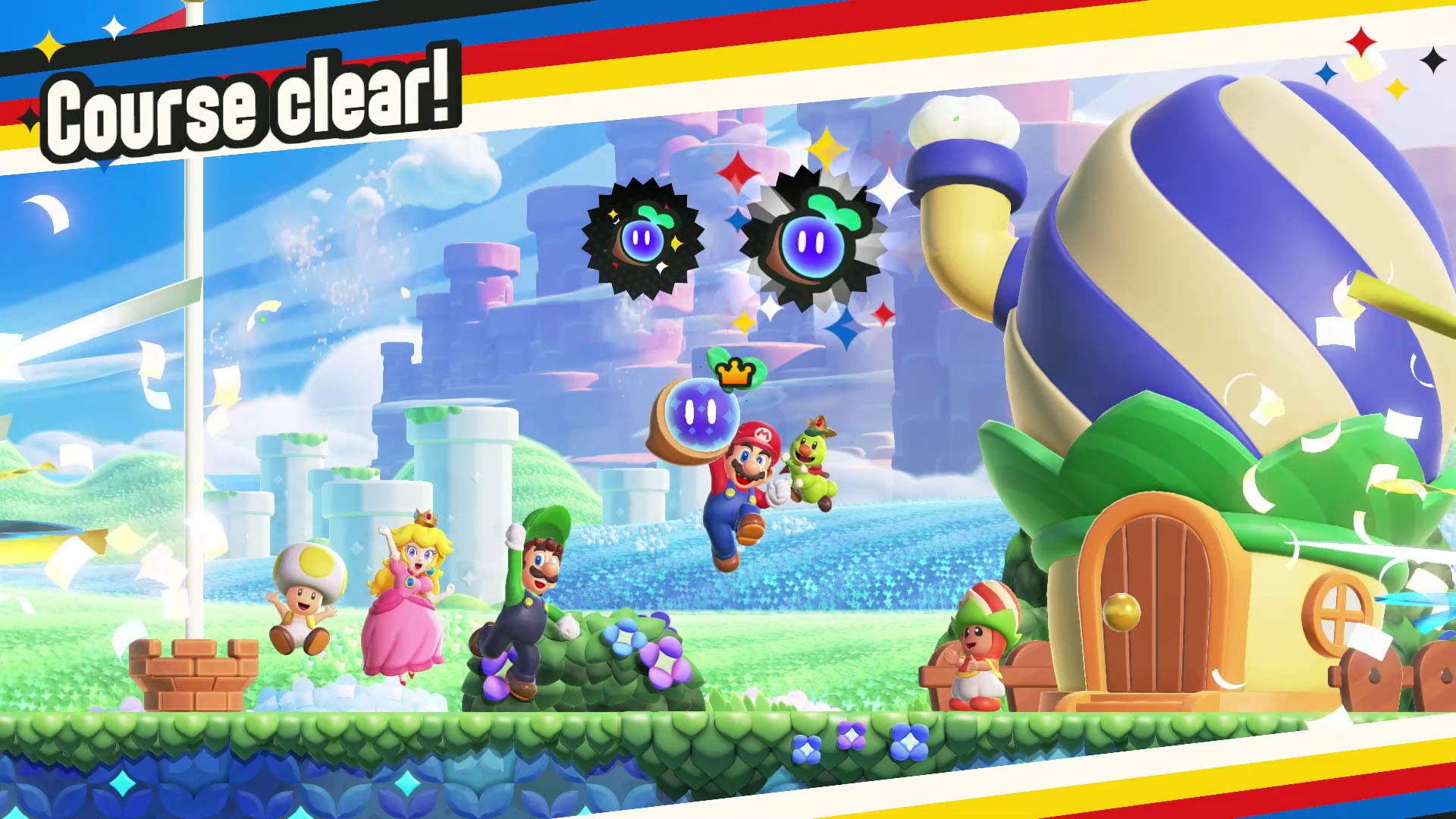 RELATED: Incredible NARUTO X BORUTO Ultimate Ninja STORM CONNECTIONS: Boruto (Karma), Kawaki, and Jigen Revealed For 20th Anniversary
Join Mario, Luigi, Toad, Princess Peach, Princess Daisy, and Yoshi in this whimsical adventure that will leave fans eager for more. Pre-orders for Super Mario Bros. Wonder are now available in Nintendo eShop and the My Nintendo Store on Nintendo.com.
Super Mario RPG: A Revamped Classic Adventure
Fans of role-playing games can rejoice as Super Mario RPG makes its return on November 17, 2023. Originally released on the Super NES, this iconic game has been revitalized with updated graphics. Embark on a quest alongside Mario, Bowser, Princess Peach, and the charming duo of Mallow and Geno. Together, they must confront the formidable Smithy Gang, recover the seven stars, and repair the Star Road. Whether you're a veteran of the original or new to the adventure, this Nintendo Switch version of the first Super Mario RPG promises a captivating journey for all.
Luigi's Mansion: Dark Moon Shines Again
Nintendo Switch owners will soon have the opportunity to join Luigi on another ghostly escapade. Luigi's Mansion: Dark Moon, a visually enhanced version of the popular Nintendo 3DS game, is currently in development. Explore haunted mansions, solve chilling puzzles, and summon the courage to save Evershade Valley. More details about this spooky adventure will be revealed in the future, leaving fans eager for its release.
RELATED: New Barbie Color Creations App Empowers and Inspires Kids' Creativity Through Art and Design
Princess Peach Takes Center Stage
Princess Peach fans have something special to look forward to in 2024—a game where Princess Peach stars as the main character. While details are scarce at the moment, anticipation is high for this unique experience that will showcase the beloved princess in an all-new light. Stay tuned for more updates on this exciting addition to the Mario universe.
Mario + Rabbids Sparks of Hope: The Last Spark Hunter DLC
Mario + Rabbids Sparks of Hope fans can dive into a new musical adventure with The Last Spark Hunter DLC. Embark on a journey to a vibrant planet filled with captivating areas and formidable enemies. Experience the wonders and dangers that await in this melodic world. The Last Spark Hunter DLC is set to launch later today, accompanied by a demo of the main game available in Nintendo eShop and the My Nintendo Store.
Expansion Wave 5 of Mario Kart 8 Deluxe
The Mario Kart 8 Deluxe game continues to receive exciting updates with the upcoming Wave 5 of the Booster Course Pass DLC. Zoom onto the Nintendo Switch this summer with the addition of Squeaky Clean Sprint, a brand-new course. Moreover, beloved characters Petey Piranha, Wiggler, and Kamek will join the roster, bringing their unique racing skills to the tracks. The Booster Course Pass includes six waves of content, ensuring a thrilling Mario Kart experience for fans. Players can purchase the Booster Course Pass separately in Nintendo eShop and the My Nintendo Store or enjoy it as part of a paid Nintendo Switch Online + Expansion Pack membership.
RELATED: Universal Studios Halloween Horror Nights Will Let Fans Experience the Chilling World of 'The Last of Us'
The Nintendo Switch is becoming an even more enticing platform for Super Mario fans, with a host of upcoming games and updates. From the enchanting Super Mario Bros. Wonder to the revitalized Super Mario RPG and the captivating adventures of Luigi's Mansion: Dark Moon, the Mario universe on the Nintendo Switch is thriving. As we eagerly await the release of these titles and explore new realms with our favorite characters, the excitement surrounding Mario's world continues to grow, ensuring countless hours of joy and nostalgia for players young and old.
Are you hyped for Super Mario Bros. Wonder? Do you prefer 3D Mario games or 2D Mario games? What kind of game do you think the Princess Peach game will be? Let us know what you think on social media!
Source: Nintendo
KEEP READING: 'Disney Villainous' Celebrates 100 Years of Disney Magic with New Disney100 Edition