Jujutsu Kaisen returns with Season 2 this summer as Crunchyroll conjures the exclusive simulcast destination. The Highly Anticipated Dark Fantasy Anime returns for the next installment of the iconic series as fans await the next arc. The new installment of the series will feature as part of the summer line-up scheduled for the anime streaming platform and will begin during the first week of July. The 2nd Season will feature the Hidden Inventory and Premature Death Arc, which will feature in two courses.  
Jujutsu Kaisen is an anime series produced by TOHO Animation and based on the best-selling manga of the same title written and illustrated by Gege Akutami. It is currently serialized in Shueisha's Weekly Shonen Jump, which has over 80 million copies in circulation. The manga was also released in the US and published by VIZ Media. The anime series was named Anime of the Year by the Crunchyroll Anime Awards in 2021 and the global blockbuster prequel film, Jujutsu Kaisen 0, was awarded Best Anime Film at the Crunchyroll Anime Awards in 2023 and earned around $180 million in global theatrical box office revenue.
Jujutsu Kaisen Returns This July with Season 2
RELATED: JUJUTSU KAISEN 0 Streaming on Crunchyroll Tomorrow 9/21
Prepare to be taken back to where it all began for Satoru Gojo and Suguru Geto during their formative school years in Jujutsu Kaisen Season 2, premiering 6th July. Streaming only on Crunchyroll, the series will be subtitled and dubbed in all its territories, with new episodes premiering every week after its broadcast in Japan. 
Jujutsu Kaisen Season 2 will be told over two consecutive cours, with the first part of the story recounting Gojo's and Geto's past in the "Hidden Inventory / Premature Death" arc.
The second season of Jujutsu Kaisen is animated by MAPPA (Chainsaw Man; Attack on Titan Final Season; Hell's Paradise) and directed by Shota Goshozono. The screenplay and series composition are written by Hiroshi Seko (VINLAND SAGA; Attack on Titan Final Season; Mob Psycho 100).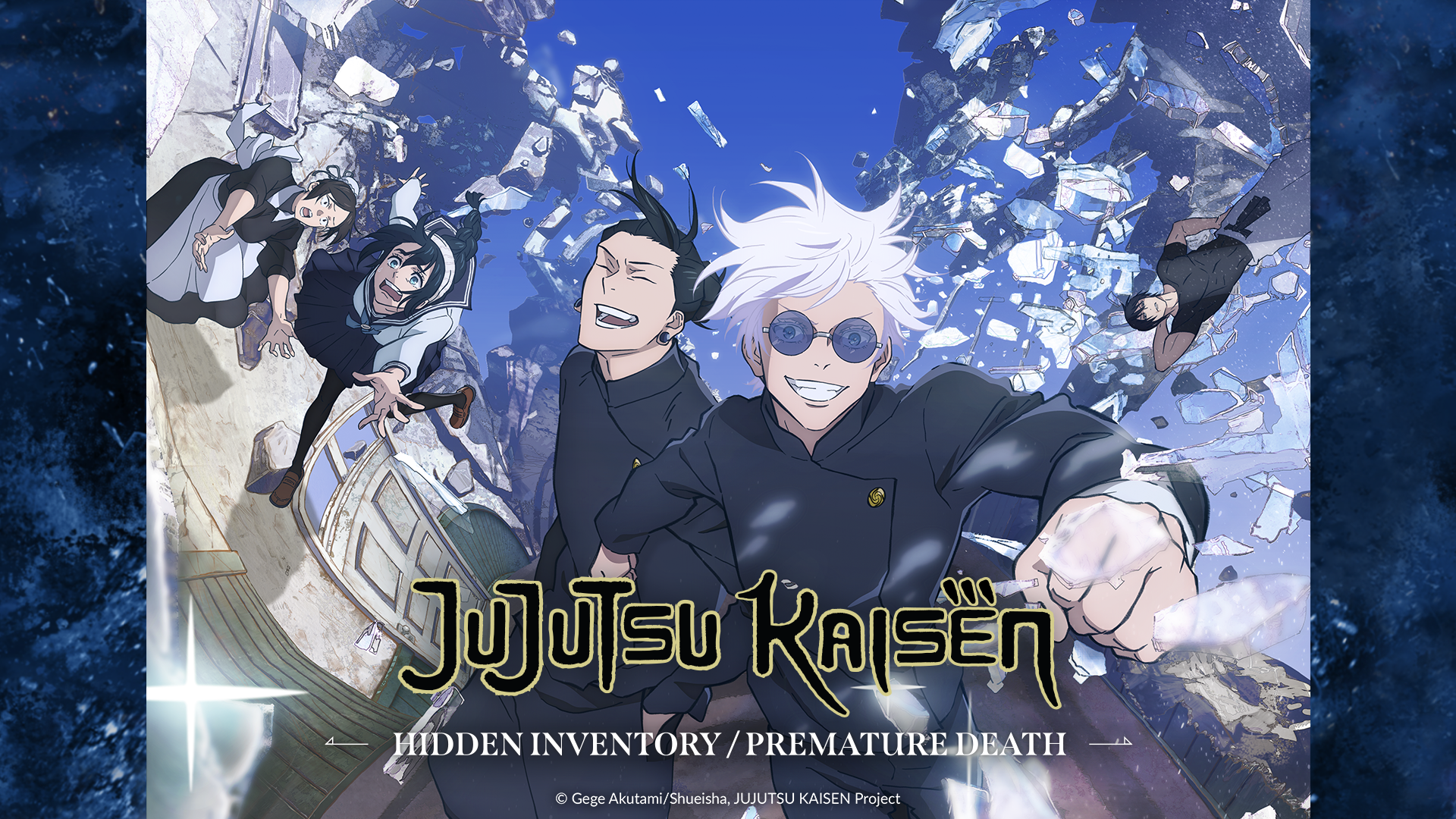 RELATED: Jujutsu Kaisen 0 Makes Its Monumental North American Debut This Friday, This is Why You Should Watch It

"Fans have been eagerly waiting for the return of this incredible series, and we're thrilled that Crunchyroll will be the exclusive home to season two of Jujutsu Kaisen,"

Asa Suehira, Crunchyroll's Chief Content Officer.
Additional credits include character design by Sayaka Koiso (Rokka: Braves of the Six Flowers) and Tadashi Hiramatsu (Yuri!!! on Ice); art direction by Junichi Higashi (Cowboy Bebop); cinematography by Teppei Ito (Chainsaw Man); editing by Keisuke Yanagi (Tokyo Ghoul); and music composed by Yoshimasa Terui (Jujutsu Kaisen). The opening and ending theme music for the "Hidden Inventory / Premature Death" arc are performed by Tatsuya Kitani and Soushi Sakiyama, respectively.
Jujutsu Kaisen Season 2 Official Synopsis
This is the innocent spring that the two strongest lost forever. Itadori Yuji took Ryomen Sukuna into his own body in June 2018. Okkotsu Yuta freed Orimoto Rika from her curse in December 2017. And now it's spring 2006. Gojo Satoru and Geto Suguru, two peerless jujutsu sorcerers from Jujutsu High, have been given two missions by Tengen, an immortal known as the cornerstone of the jujutsu community.
One mission is the escorting and erasure of the "Star Plasma Vessel", Amanai Riko, the girl chosen as the best match to merge with Tengen. So the two of them set out on their escort mission in order to keep the jujutsu community going, but an assassin calling himself Fushiguro interferes in an attempt to assassinate the Star Plasma Vessel. The pasts of Gojo and Geto, the ones who would later be known as the most powerful jujutsu sorcerer and the most evil curse user, are about to be revealed…
Japanese voice cast and characters:
Yuichi Nakamura as Satoru Gojo
Takahiro Sakurai as Suguru Geto
Anna Nagase as Riko Amanai
Takehito Koyasu as Toji Fushiguro
Aya Endo as Shoko Ieiri
Dubs for Jujutsu Kaisen Season 2 will be produced in English, Latin American Spanish, Brazilian Portuguese, French, German, Italian, Castilian Spanish, and Russian. Dub premieres to be announced at a later date.

RELATED: Crunchyroll Unveils Marvelous New Jujutsu Kaisen 0 Trailer and Images
This 2nd season has been highly anticipated since the release of the movie in March 2022. It has been a long wait for fans to experience the next chapter of the story, but the anime series did receive recognition during the Anime Awards this year. This will be a great addition to the anime lineup this summer as many fans are excited for the next arc to begin. As one of the first new releases for the season, this is going to be a fantastic time for anime fans as there are many great anime releases to dive into for the summer. 
Jujutsu Kaisen Season 2 will premiere on Thursday, July 6, 2023, via Crunchyroll and will be a simulcast with subtitles supporting multiple languages. Season 1 is currently available to watch on the anime platform for fans to catch up before the next installment releases.
About Jujutsu Kaisen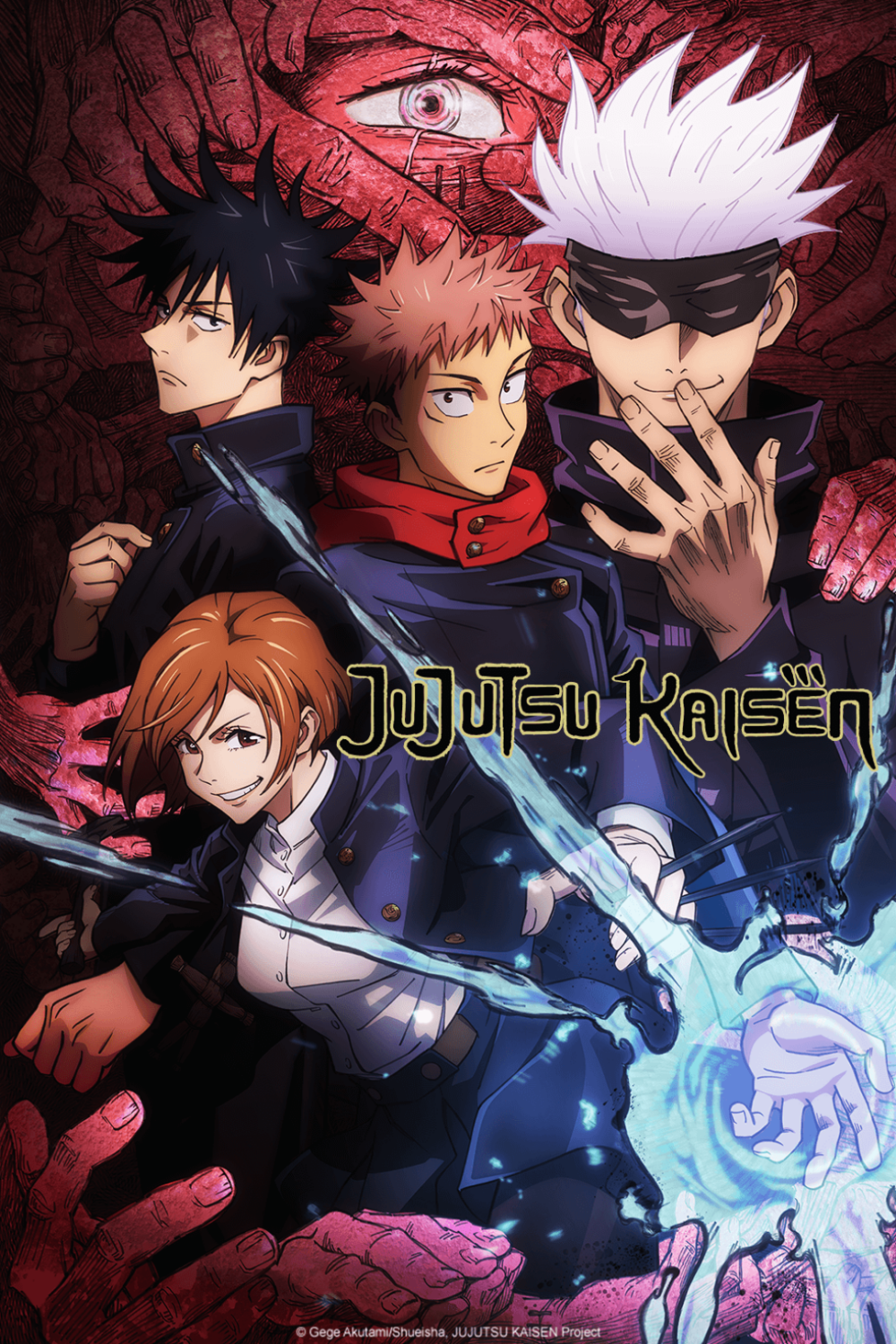 Release date: October 2020 (Season 1), July 2023 (Season 2)
Directors: Seong-Hu Park
Written by: Gege Akutami, Hiroshi Seko
Production: Mappa, TOHO Animation
Distribution: Crunchyroll
Cast: Yuichi Nakamura, Takahiro Sakurai, Anna Nagase, Takehito Koyasu, Aya Endo.
Synopsis:
Yuji Itadori is a boy with tremendous physical strength, though he lives a completely ordinary high school life. One day, to save a classmate who has been attacked by curses, he eats the finger of Ryomen Sukuna, taking the curse into his own soul. From then on, he shares one body with Ryomen Sukuna. Guided by the most powerful of sorcerers, Satoru Gojo, Itadori is admitted to Tokyo Jujutsu High School, an organisation that fights the curses… and thus begins the heroic tale of a boy who became a curse to exorcise a curse, a life from which he could never turn back.
What do you think of Jujutsu Kaisen? Have you watched 1st season available on Crunchyroll? Which characters have been your favorite so far? Let us know on social media and keep following The Illuminerdi for more anime news.  
KEEP READING: SENTAI JACKETS REVEALS ICONIC POWER RANGERS LIGHTSPEED RESCUE JACKETS FOR ALL 6 RANGERS
Source: Crunchyroll