Just before the film hits theaters, Paramount Pictures has dropped in one last final trailer for the upcoming sequel, Mission: Impossible – Dead Reckoning Part One. Ethan Hunt faces a deadly mission that faces tearing the lives of both himself and his IMF team apart, but they are up for the task. You can check out the newly released final trailer below:
NEW MISSION: IMPOSSIBLE – DEAD RECKONING PART ONE TRAILER SHOWCASES THE FILM'S CRITICAL ACCOLADES
The newest trailer focuses on the film's many critical accolades. Specifically, the seventh installment of the Tom Cruise-led film franchise currently boasts a 98% score on Rotten Tomatoes, which is fairly impressive. That's currently higher than other major summer movie hits, such as Spider-Man: Across the Spider-Verse at 96%. Marvel Studios' Guardians of the Galaxy Vol. 3 is at 82%.
RELATED: Mission: Impossible Dead Reckoning Part 1 Official Trailer Is Insane
By comparison, last year's big blockbuster hit, Top Gun: Maverick currently has a 96% rating on Rotten Tomatoes, so the rating for Dead Reckoning Part One is currently higher than Maverick. Considering some recent big-budget franchise blockbusters, such as DC's The Flash and Indiana Jones and the Dial of Destiny, did not fare as well with critics and their Rotten Tomatoes scores, that seems to be the main aspect Paramount Pictures wanted to focus on with this latest trailer.
The trailer also has various critic blurbs from the film, which are largely positive, so Paramount wants the message out that critics are loving the film, and they want audiences to see the film this week. It should be interesting to see how the film performs, as it races into theaters with a slightly updated release date. Screenings are starting as early as Tuesday, July 11 across the United States, but the official release date is July 12. Paramount moved it up slightly earlier this year, announcing the new release date in April during the studio showcase at CinemaCon 2024.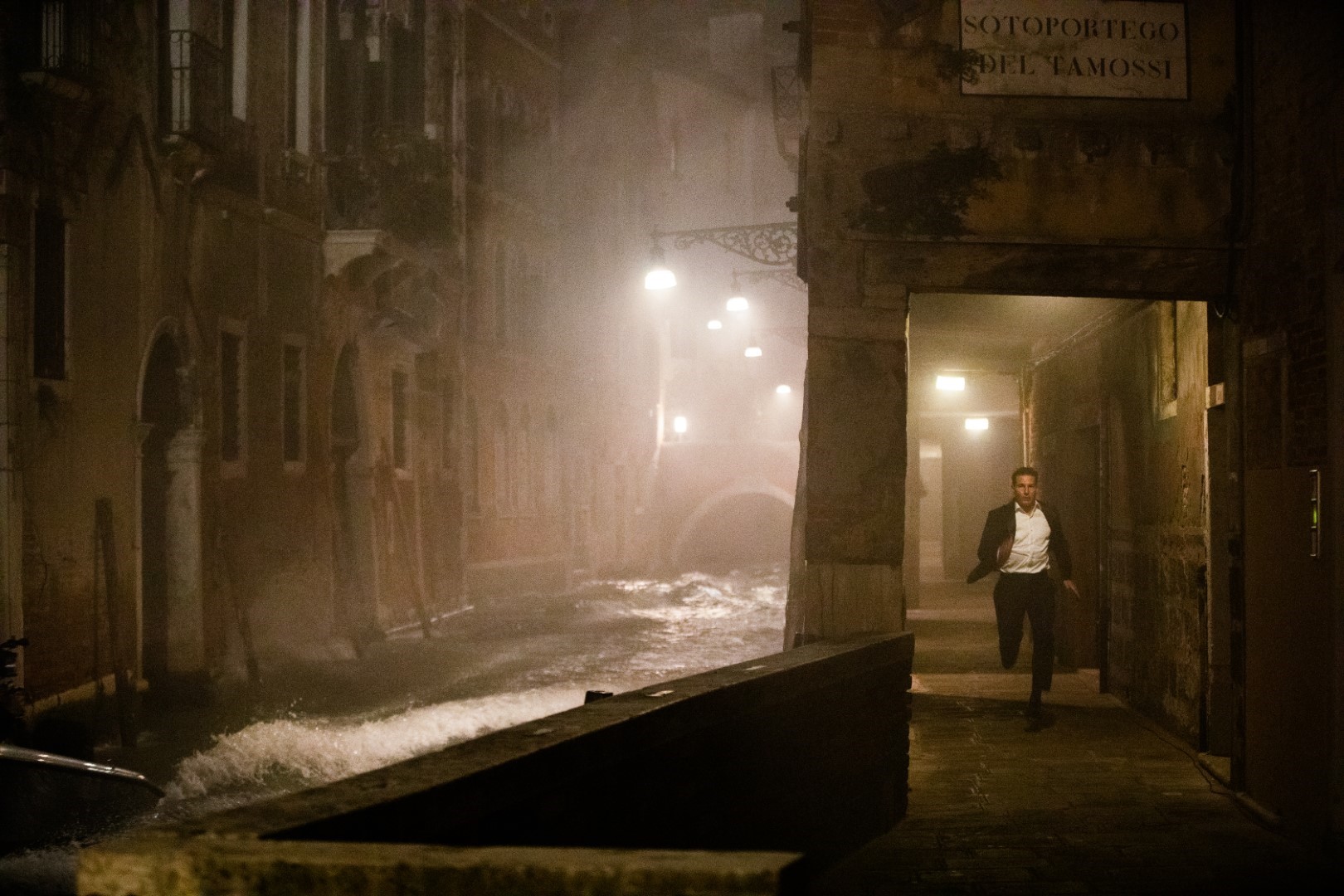 The new trailer also showcases some of the film's incredible stunt and action sequences. Those include Tom Cruise as Ethan Hunt and Hayley Atwell as the thief Grace trying to escape a derailing train car that is careening over a broken bridge that's been blown apart. There is also an exhilarating car chase in Rome, plus a whole lot more.
It should be interesting to see how the film performs at the box office with all the positive review buzz the film is receiving right now. The film stars Tom Cruise, Esai Morales, Hayley Atwell, Ving Rhames, Simon Pegg, Vanessa Kirby, Pom Klementieff, Henry Czerny, and Cary Elwes.
Christopher McQuarrie directs the film from a script he co-wrote with Erik Jendresen. This marks McQuarrie's third installment of the franchise after directing Mission: Impossible – Rogue Nation and Mission: Impossible Fallout. He will also write and direct the next feature, Dead Reckoning Part Two, which is currently still in production at the moment.
Mission: Impossible – Dead Reckoning Part One hits theaters on July 12. The franchise's eighth installment, Mission: Impossible – Dead Reckoning Part Two will hit theaters on June 28, 2024.
RELATED: Mission Impossible 7 Gets a Brand New Title: Dead Reckoning!
About Mission: Impossible Dead – Reckoning Part One
Release date: July 12, 2023 (USA)
Director: Christopher McQuarrie
Cinematography: Fraser Taggart
Editor: Eddie Hamilton
Screenplay: Christopher McQuarrie
Distributed by: Paramount Pictures
Cast:
Tom Cruise, Ving Rhames, Simon Pegg, Rebecca Ferguson, Vanessa Kirby, Hayley Atwell, Shea Whigham, Pom Klementieff, Esai Morales, Henry Czerny, Rob Delaney, Cary Elwes, Indira Varma, Mark Gatiss, Charles Parnell, Greg Tarzan Davis, Frederick Schmidt
What did you think of the final trailer for Misson: Impossible – Dead Reckoning Part One? Will you be seeing the film on opening day? Are you more excited than ever for the sequel? Let us know what you think about the trailer on The Illuminerdi's Twitter account.
SOURCE: Paramount Pictures, YouTube
KEEP READING: Mission: Impossible – Dead Reckoning Part One Review – Impossibly Elevates the Franchise