Tom Cruise returns as Ethan Hunt to accept the impossible mission of saving the world in Mission: Impossible – Dead Reckoning Part One. 27 years after the first installment, the franchise does the impossible and continues to elevate the action movie genre with death-defying stunts, jaw-dropping spectacle, and a heavy-tension plot that keeps the audience teetering on the edge of their seats. Long story short, this movie is freaking awesome!
Mission: Impossible Redefines Impossible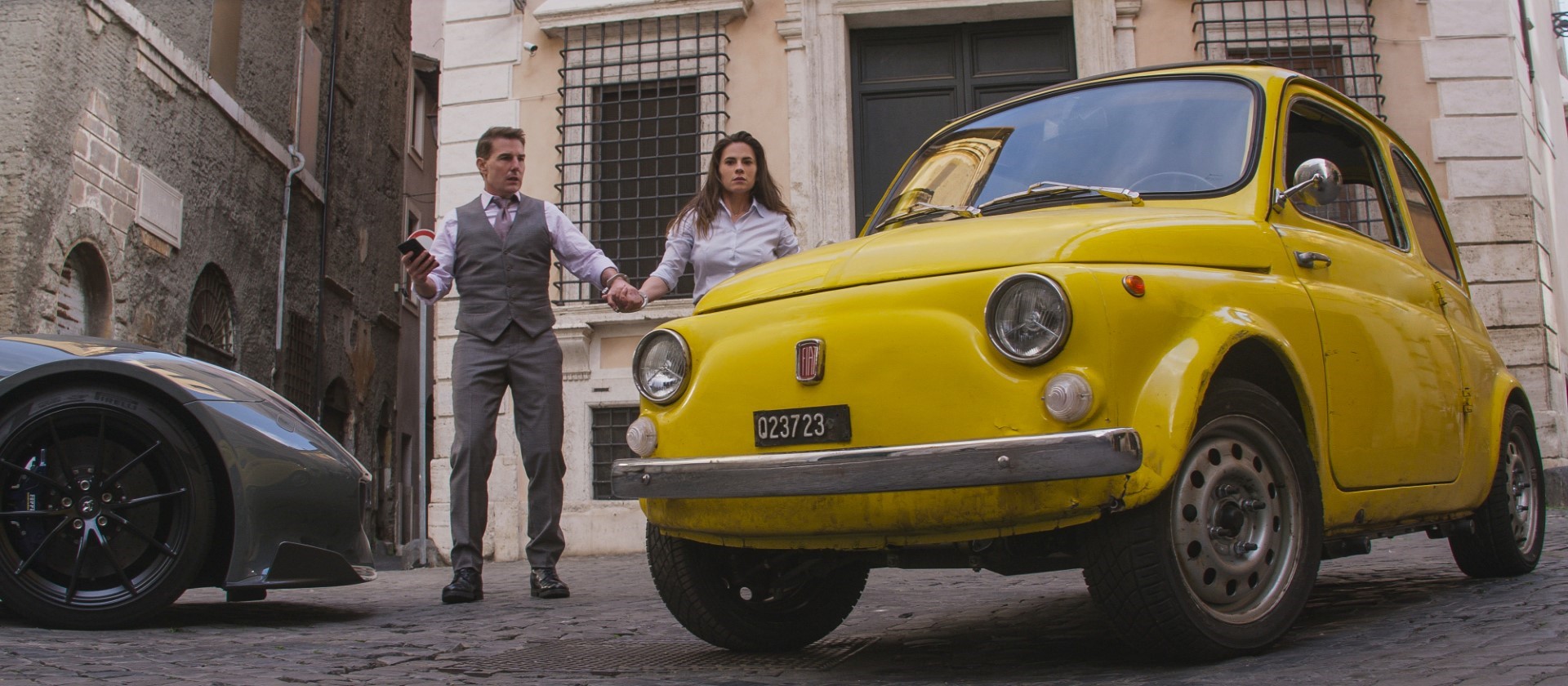 It's kind of weird that the franchise even feigns there is anything impossible for Hunt and his team. However, each new installment does redefine the impossible with each new world-ending scenario. Dead Reckoning ups the ante, raises the stakes, and provides a truly worthy threat. An impressive feat for any sequel, and an impossibly impressive feat for a movie on its seventh direct installment. What about Mission: Impossible – Dead Reckoning's threat, is that it is relevant and also an incredibly well-designed catch-all.
RELATED: Extraction 2 Review – The Embodiment of Actions Speak Louder Than Words
Mission: Impossible – Deadon Reckoning has an A.I. system, known as the Entity, that has infiltrated every system in the world. However, there is a key that the A.I. is investing all of its resources to acquire. But no one knows what the key is for, other than it can be used to control the Entity. Hunt believes that it is too much power for anyone to have, and wants to use the key to destroy the Entity. But with the infinite computing power, the Entity has mapped out every scenario and option, so Hunt and his team must find a way to bring about the outcome the Entity does not want.
The Entity is a brilliant villain. It embodies a major issue of the modern day and utilizes it in some terrifying situations. It is also a god-like being and catch-all that makes it seem predestined and ordained, but also completely random. It's a perfectly balanced conundrum of laziness and absolute genius. It is a literal deus ex machina. It can land either way, but I feel most fans will agree and see its brilliance rather than it being a cheap plot device.
Tom Cruise is Him
Tom Cruise is the epitome of a movie star. His name and inclusion in a film essentially guarantee its success. But also, he continues to improve his reputation. Regardless of what you may think of his personal life, he always delivers in his performances and projects. Mission: Impossible – Dead Reckoning is just another shining example of his dedication to the craft and commitment to entertaining audiences.
RELATED: Elemental Review – Pixar Reignites the Magic With a Gorgeous Story About Love and Identity
Rebecca Ferguson, Ving Rhames, and Simon Pegg, are excellent as usual, and I feel really help sell the impossible factor of the franchise. They add the grounding and the gravitas that keep the audiences invested in what could easily be a film of flash over substance. Vanessa Kirby also returns for another stunning performance and also gets to show off some comedic skills.
New to the franchise are Hayley Atwell, Pom Klementieff, and Esai Morales. Morales as Gabriel, plays a steadfast villain who perfectly reflects the cold calculated directness of a machine. Yet still enjoys being on the side that gets to resolve his past issues with Hunt. Pom Klementieff is a thoroughly badass killer that radiates the presence of a ruthless enforcer. She delivers deadly looks throughout the film that strikes fear at the unfortunate soul she is looking at. Haley Atwell is a fun in-over-her-head loner that learns to be part of the team. She wonderfully fits in, despite her character's reluctance. She also has an incredible ability to sell the emotion of the scene with her eyes.
Omissions
I thoroughly loved the movie, but there are easy things to poke at. The villain is a catch-all/deus ex machina. This can go either way, but I feel needs to be mentioned. And the movie is a bit long, and there are definitely things they could have shortened and cut out without affecting anything. Honestly, those don't really affect my experience in any way, but I could see why some may harp on it.
RELATED: Transformers: Rise of the Beasts Review – The Spark Has Never Been Stronger Despite Not Maximizing the Maximals
My personal gripes are the lack of previous characters from the franchise. Where are Maggie Q, Paula Patton, Jeremy Renner, and Angela Davis? They were great characters, I wish they brought them back to help out. Especially because Mission: Impossible – Dead Reckoning feels like it might be a final hurrah for Hunt, it'd be great to bring back more people from his past to add some more emotional weight.
Ending Transmission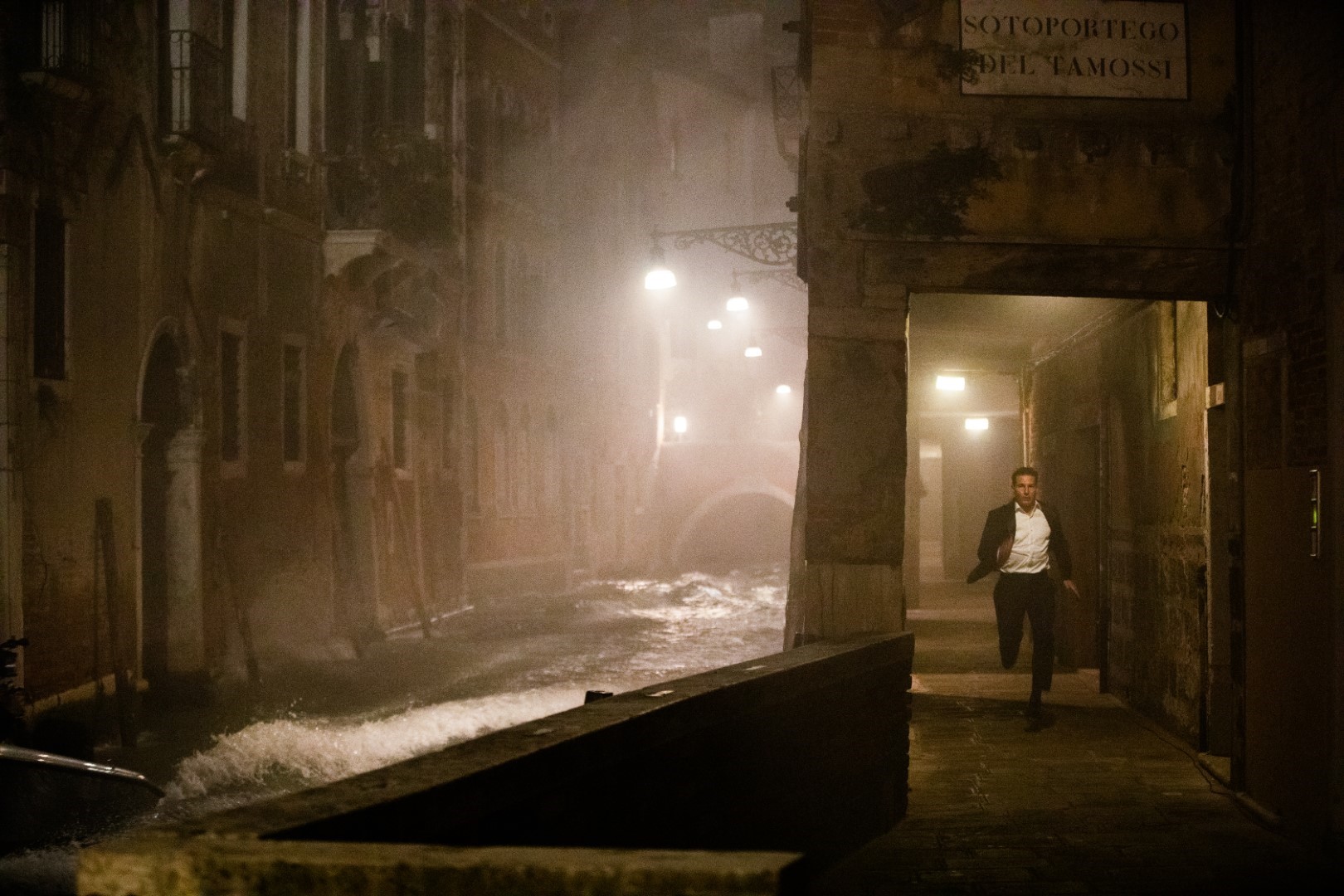 Mission: Impossible – Dead Reckoning Part One is an off-the-rails action film that deserves to be watched on the biggest screen possible. It is fun, awe-inspiring, and will have audiences squirming in their seats from death-defying situations Hunt and his team find themselves in. Mission: Impossible is one of the few franchises that continues to improve. It completely outclasses a franchise known for vehicular action scenes with a lesser vehicle in the exact same location. It's truly a wild ride everyone should watch, especially fans of the franchise and genre.
For being an over-the-top, yet somehow grounded, action blockbuster, and probably the greatest cliffhangers since The Lost World, I give Mission: Impossible – Dead Reckoning Part One a 9/10.
Mission: Impossible – Dead Reckoning Part One releases in theaters on July 12, 2023.
About Mission: Impossible Dead Reckoning Part One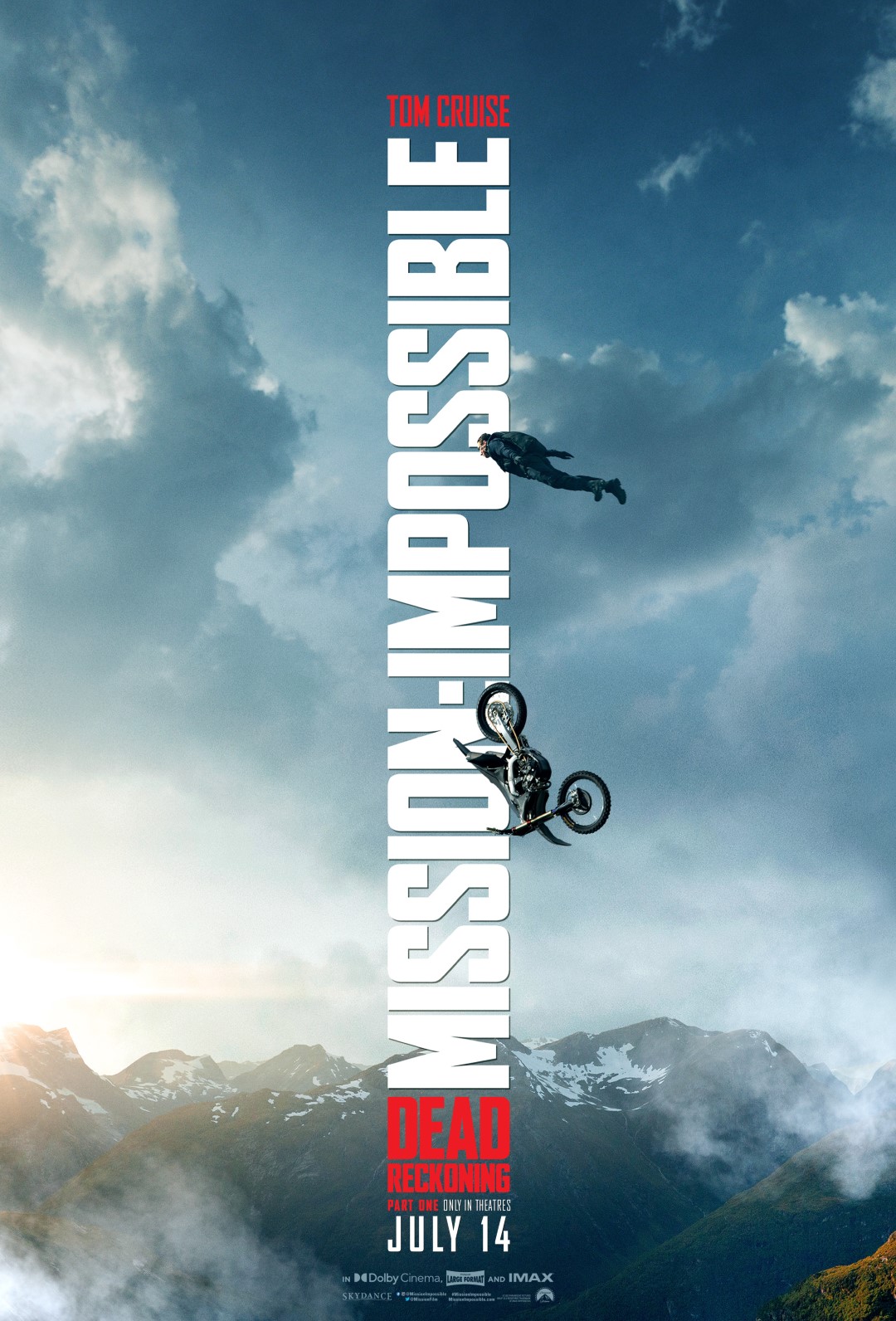 Release date: July 12, 2023 (USA)
Director: Christopher McQuarrie
Cinematography: Fraser Taggart
Editor: Eddie Hamilton
Screenplay: Christopher McQuarrie
Distributed by: Paramount Pictures
Cast:
Tom Cruise, Ving Rhames, Simon Pegg, Rebecca Ferguson, Vanessa Kirby, Hayley Atwell, Shea Whigham, Pom Klementieff, Esai Morales, Henry Czerny, Rob Delaney, Cary Elwes, Indira Varma, Mark Gatiss, Charles Parnell, Greg Tarzan Davis, Frederick Schmidt

Synopsis
In Mission: Impossible – Dead Reckoning Part One, Ethan Hunt (Tom Cruise) and his IMF team embark on their most dangerous mission yet: To track down a terrifying new weapon that threatens all of humanity before it falls into the wrong hands. With control of the future and the fate of the world at stake, and dark forces from Ethan's past closing in, a deadly race around the globe begins. Confronted by a mysterious, all-powerful enemy, Ethan is forced to consider that nothing can matter more than his mission – not even the lives of those he cares about most.
Are you excited for Mission: Impossible – Dead Reckoning Part One? Do you think Part Two will be Cruise's final film in the franchise? Would you want to do any of Tom Cruises' stunts? Let us know your thoughts on Social Media!
KEEP READING: The Afterparty Season 2 Review – An Incredible Whodunnit Mosaic of Comedy, Drama, Mystery, and Genre-Hopping