Robert Downey Jr. needed a comeback, another one, fortunately, Oppenheimer delivered. The actor, famous for portraying Tony Stark/Iron Man during the first 11 years of Marvel Cinematic Universe movies, including 2008's Iron Man which launched the entire continuity into existence, had been cast in the iconic role by Jon Favreau despite some initial pushback (the actor had had struggles with addiction and was famous at the time for off-screen drama caused by those problems).
That initiated another new era of his career, but one that wasn't filled with non-Marvel movies. After all, in between Iron Man 2 (2010) and Avengers: Endgame (2019), where Stark met his demise, he only appeared in four movies: Due Date, Sherlock Holmes: A Game of Shadows, Chef, and The Judge. Oppenheimer is the first movie Downey Jr. is in after 2020's Dolittle, which almost set his career back 20 years.
In Christopher Nolan's latest, the actor plays Lewis Strauss, head of the Atomic Energy Commission, who works closely together with Cillian Murphy's Oppenheimer, and as seen in the trailers for the movie, the two might have some disagreements throughout the film. And, of course, there is no shortage of reasons for that.
Oppenheimer is the latest film from arguably the most beloved modern filmmaker in Hollywood (let's be honest, quality arguments aside, not many directors can move the masses like Nolan can), and one of its best as well, about the most important decision in the history of mankind. It's also one that puts together two of his greatest passions: Physics, as seen in Interstellar and to a degree in Inception, and History, as evidenced by Dunkirk.
RELATED: Oppenheimer Unveils Lengthy New Trailer Ahead of 7/21 Release Date
There was never any question about this movie being great. And with all of that in mind, Robert Downey Jr. is calling it the best he's ever been in. Via IndieWire, speaking at the UK premiere of Oppenheimer, which happened right before the SAG-AFTRA strike was officially announced on Thursday morning (US time), the actor said the following:
"Just going to flat out say it: This is the best film I've ever been in, and I cannot wait for you all to experience it."
Breaking Down Robert Downey Jr.'s Quote on Oppenheimer
Robert Downey Jr. knows exactly what he's doing here. He knows that his devoted Marvel fans will get wind of that quote, and they will react one of two ways. One is "Oh wow, it's better than [insert favorite Marvel movie]? Then I can't wait to watch it!". The other is "Oh wow, I can't believe he's undermining [insert favorite Marvel movie], and I will watch the movie to prove it!" Bottom line, either option will get butts in seats. Of course, there are a plethora of reactions between those two from Marvel fans, but that sums it up pretty well.
And yet, the only appropriate reaction, of course because it was mine, is "Oh wow, I can't believe he's undermining Zodiac! Does he think Oppenheimer is going to be better than that? I can't wait to watch it now, more than ever before!"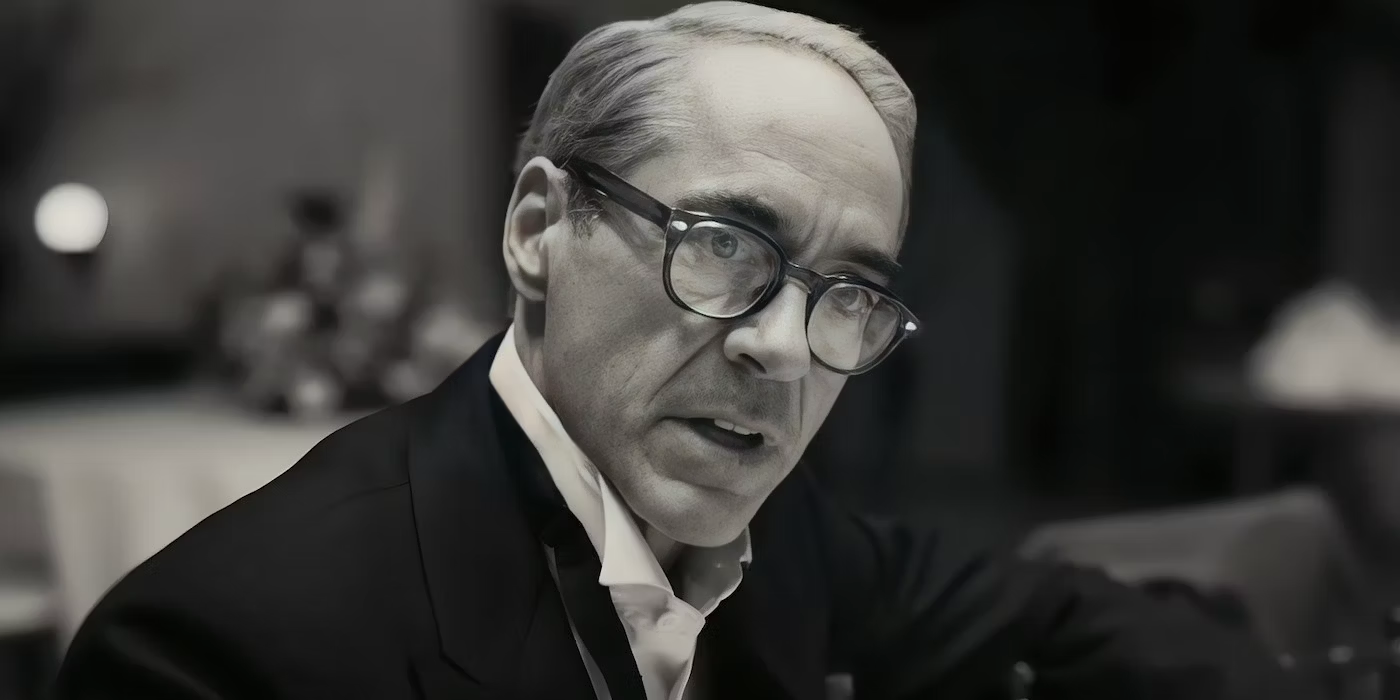 Downey Jr.'s comments come right after an interview with The New York Times where he said that after so many Marvel movies "You start to wonder if a muscle you have hasn't atrophied." This is also not Downey Jr. necessarily looking back over his shoulder at his Marvel past, which he's obviously very fond of, not only because of the memories of 11 years of making movies, but also because they made him the recognizable face he's today.
Yet there must also be some apprehension from him when looking at those days as just happy memories, because he's an actor, and he wants to act. And while some of his turns as Tony Stark were very nuanced, especially in Captain America: Civil War and Avengers: Endgame (probably his best), the truth is that he must miss the days of Tropic Thunder or Chaplin.
Not only he didn't have that with the MCU, but that also prevented him from getting other opportunities elsewhere, both because he was committed to Marvel and because everyone saw Iron Man when looking at him.
RELATED: Disney Chief Bob Iger Calls Strike Demands "Unrealistic" After Receiving $30 Million Yearly Extension Through 2026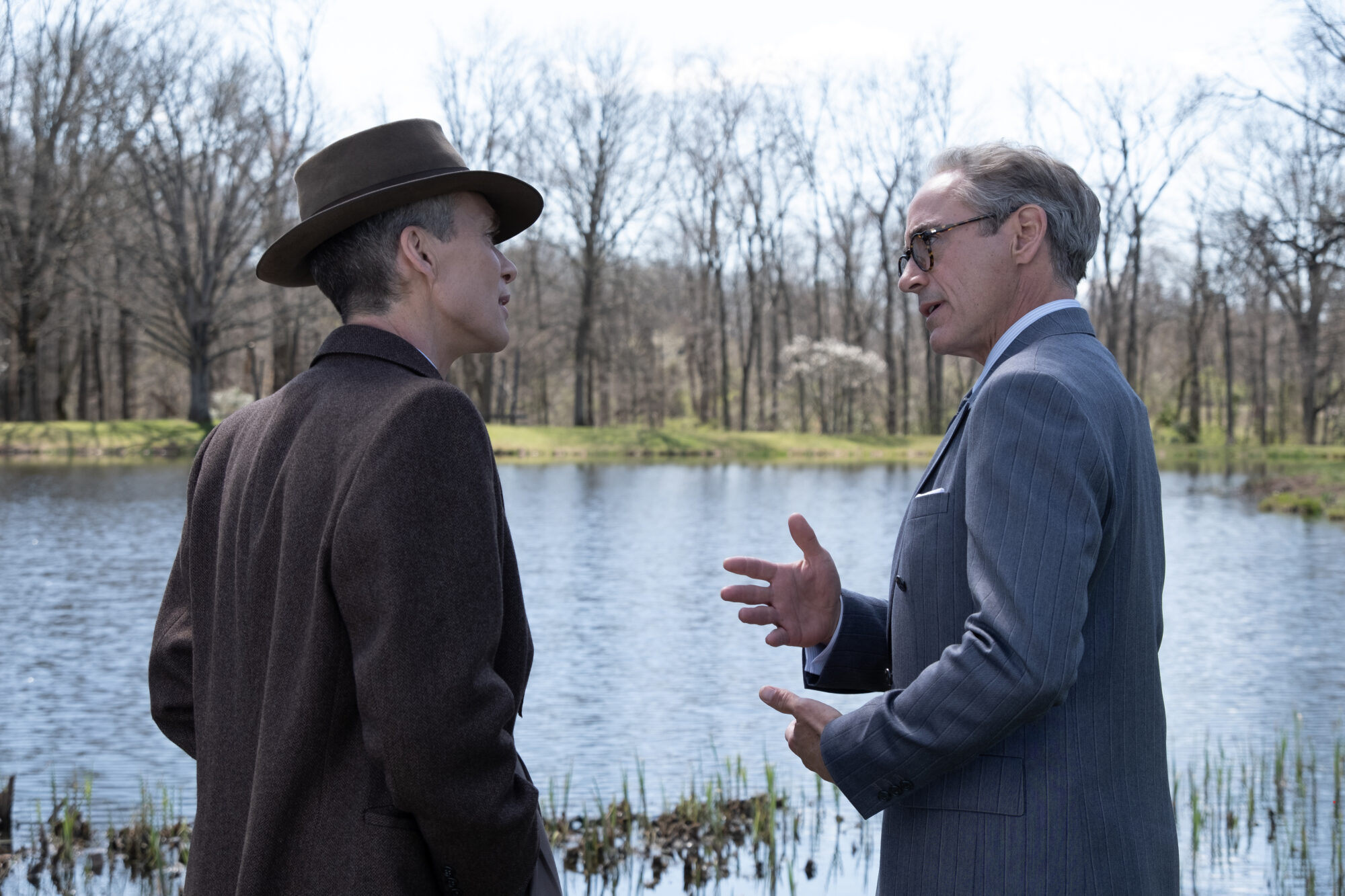 One Dolittle later, Chris Nolan comes banging on his door with the role of a lifetime (another one, at least). Nolan also knew what he was doing — he told Total Film in an interview earlier this year:
"We all know that Robert Downey Jr. is one of the great movie stars. It's so easy to forget that he's also one of the greatest actors of all time. Watching him lose himself in that performance, and completely lose himself in a character in this way, was just an incredible reminder of just what an amazing actor he is."
The future is looking bright for him, though. Not only he could potentially earn his third Oscar nomination (second for Supporting Actor), but he already has lined up yet another major film from a big-time director and a starry cast. It was revealed earlier this year that Adam McKay cast him in Average Height, Average Build along with Robert Pattinson, Amy Adams, and Danielle Deadwyler, which was packaged at Netflix. This could be yet another reinvention of Robert Downey Jr.'s career, being part of adult dramas that allow him to flex his acting muscles.
What was your reaction to Robert Downey Jr.'s comments? How excited are you to see Oppenheimer? Where do you think Downey Jr.'s career is heading next? Let us know your thoughts on our social media, and stay tuned for more news!
KEEP READING: Mission: Impossible's Hayley Atwell Slams Captain Carter's Embarrassing Death in Doctor Strange 2