Seth Rollins talks about how Shawn Michaels opened the door for modern wrestlers like himself.
Rollins is the World Heavyweight Champion and is Raw's top guy.  He has been one of the top guys in WWE for a very long time.  However, if he debuted just 30 or 35 years earlier he would quite possibly be some jobber taking a dive to Undertaker or Hulk Hogan.
Rollins is only 6 feet, 1 inch and 217 pounds. That may sound fairly tall and heavy and it is for the average person walking around. However, for a wrestler or at least one before the mid-90s, that is very short and light. The reason a guy as "small" as Rollins can be a world champion is because of guys like Michaels.
RELATED: Seth Rollins' Captain America: Brave New World Role Possibly Revealed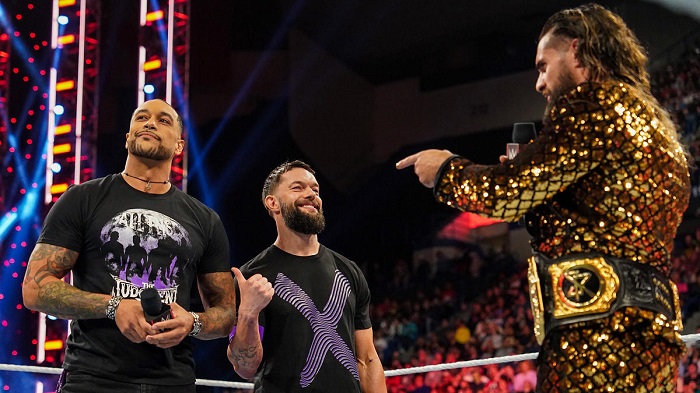 In a recent interview with Out of Character with Ryan Satin, Rollins talked about how Michaels made getting into pro wrestling a realistic dream for his younger self.
"He's really the reason I felt I could do what I'm doing," Rollins said. "I was never going to be Hulk Hogan, Ultimate Warrior, or André the Giant. The people I grew up watching were all giants. Shawn and Bret [Hart] were the first two people that I was like, 'Oh, I think I can do that. Maybe if I'm lucky enough to get to 6 feet tall, I might be able to do that.'

I don't have to be a 300-pound, 6-feet-7-giant or whatever. To be able to share that experience with Shawn, and to be able to get any amount of respect out of him, for what I'm able to do as a character and a performer means the world to me. I am really at a loss of words to describe what that [embrace with Michaels] meant to me. It was very special, I was extremely humbled that I had any amount of respect from The Heartbreak Kid." H/T To Wrestling Inc. For Transcription
Making Room For Smaller Guys
RELATED: Mark Henry Puts Huge Praise On Seth Rollins' Ability
Michaels is 6 feet, 1 inch tall, the same height as Rollins.  He debuted in 1984, but didn't become the Heartbreak Kid until 1992.  During the late '80s and early '90s WWE was ruled by guys like Hogan who is 6 feet, 7 inches, The Ultimate Warrior who was only 6 feet, 2 inches, but 280 pounds of pure muscle.
Michaels and Hart ushered in an era or at least carved out a little space for a new style of wrestling to become popular.  During the time and for a long time wrestling's top guys were big muscle heads who relied on power and strength over technique.  Guys with amateur backgrounds like Bob Backlund were around, but Michaels and Hart wrestled in a much different style.
Hart wrestled a very technical style and is regarded as maybe the best ever. His style relied on holds, leverage, suplexes and very little wasted energy. Everything he did was perfect like out of a textbook.
On the other hand Michaels was a lot more flashy. His style had a lot more high risk spots from the turnbuckle and was much more acrobatic. He had a lot more charisma and personality than Hart did.
RELATED: Malakai Black Talks Core To His Popular WWE Character And What He Learned From Seth Rollins
Do They Even Know How Important They Are?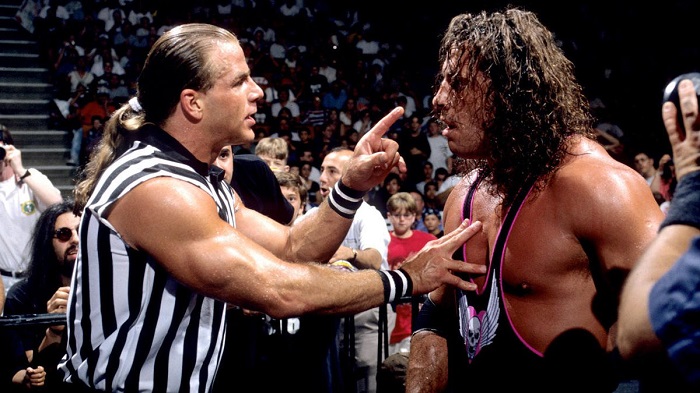 The success of Hart and Michaels opened the door for smaller guys to join wrestling and be successful.  It also made wrestling focus more on in-ring ability and less on looks and appearance at the expense of being a good wrestler.
Rollins revealed that he doesn't think Michaels even realizes what his impact on pro wrestling has been.
"I don't think Shawn realizes the impact he's had on everybody," Rollins said. "There are a whole generation of people, of my age, who aren't doing this if not for him. All [of] us pattern our style on Shawn, Bret [Hart] and Eddie [Guerrero]. I don't really think he fully grasps that, either, and how influential he was on this generation."

– Seth Rollins
Influencing A New Generation In NXT
Michaels is currently the senior vice president of talent development creative. This position sees him overseeing NXT's creative and development.
One of Michaels' biggest influences on modern wrestling which is seen on every wrestling program is the Superkick.  Without Michaels and his Sweet Chin Music, there would be much fewer kicks to the face in pro wrestling.
Do you think modern wrestling would be different without Michaels?  What about without Hart?  Was Michael's contribution greater than Hart's contribution?  Can you see Michaels' influence on Rollins?  What do you think is Michaels' greatest contribution to wrestling besides the Superkick? Let us know what you think modern wrestling would look like if neither Hart nor Michaels became wrestlers.
KEEP READING: Dr. Britt Baker D.M.D. Talks Balancing New Dental Career With Huge Wrestling Career