Mission: Impossible-Dead Reckoning Part One star Hayley Atwell has some choice words surrounding her character's death in Doctor Strange In The Multiverse of Madness.
Atwell first portrayed the character in question, Peggy Carter, back in 2011's Captain America: The First Avenger and would go on to reprise the role in 2014's Captain America: The Winter Soldier, two episodes of the Agents of SHIELD TV series, the Agent Carter television series that ran for two seasons from 2015-2016, brief cameos in 2015's Ant-Man and Avengers: Age of Ultron and 2019's Avengers: EndGame, and most prominently, an episode of the animated Marvel series What If…? before appearing in the Strange sequel.
Hayley Atwell Lets Loose on Doctor Strange 2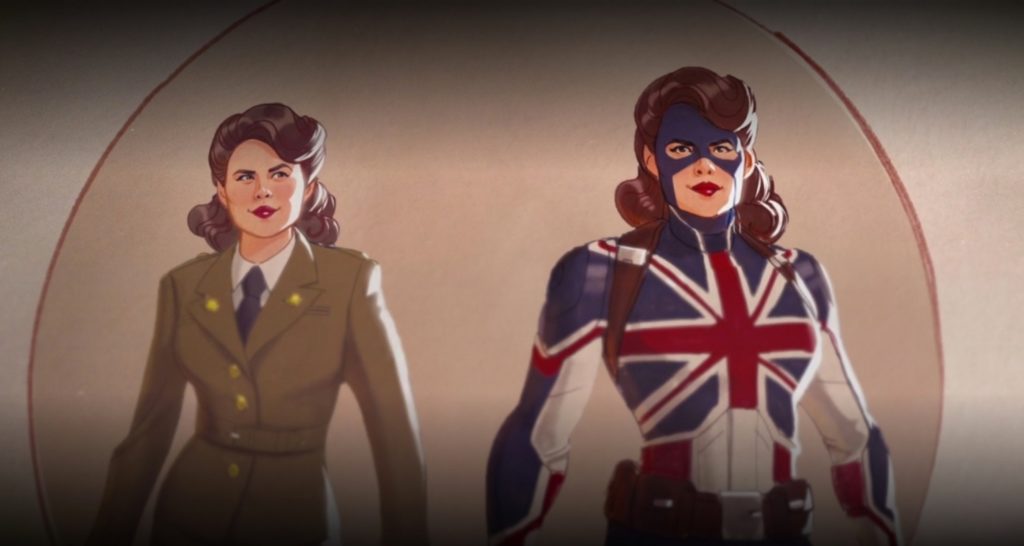 When asked by Happy Sad Confused, Atwell described her dissatisfaction working on the film:
"She's like, 'I could do this all day,' and then followed by she's immediately cut in half by a frisbee, and then the audience being like, 'She can't do it all day. Apparently, you can't, so…yeah, egg on your face.' And, I'm like, 'Oh, it doesn't really serve Peggy very well.'"
"I felt like I had much more to do in the 'What If…?' animation series. I mean, any actor will tell you, to be able to go into a booth in effectively your pajamas, and do an animation is great fun because you're just focused on the voices, the instrument. That is your main sort of performative tool.
"And I love that in that, they've been able to give her just more to do as Captain Carter. Captain Britain."
RELATED: Hayley Atwell Cast As Laura Croft in Tomb Raider
It's easy to see Atwell's frustration here. She signed onto the MCU back in its early stages and made a strong impression to audiences as Peggy Carter, getting the briefest of cameos in the next Captain America sequel. She received rave reviews on the Agent Carter TV series taking place before most of the major MCU events, only for that show to be prematurely axed.
Then, years later, she gets to voice a variant of the character again on Marvel's What If…? and play her in live-action for the first time, just to be killed off after one action sequence.
A Cameo Slaughterfest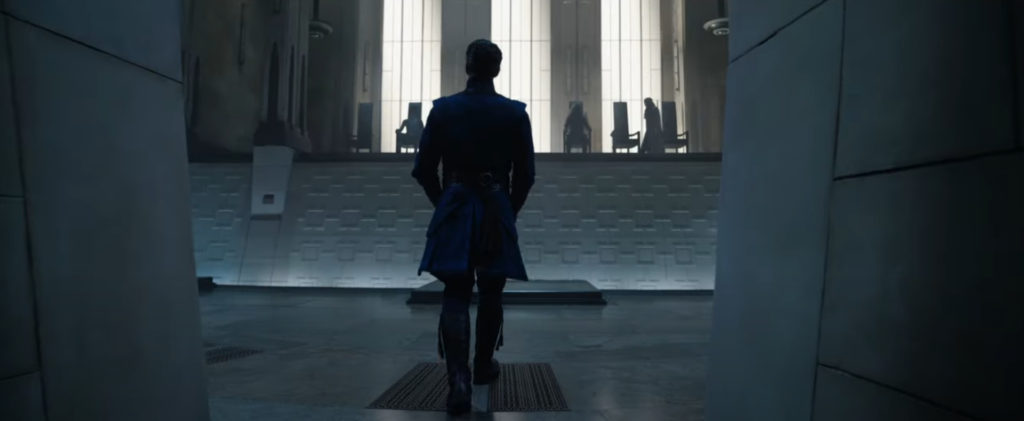 Now, the variant of Captain Carter in The Multiverse of Madness isn't technically the same character that we saw in the previous films, but the film clearly expects those watching to have watched her What If.. episode and be excited to see Carter onscreen again, so it is a bit of a cheap move towards both the actor and fans who love her in the part.
That being said, this entire sequence in Multiverse of Madness ends with all of the Illuminati members (each of which being either a variant of a beloved character or a cast with a fan-favorite actor in mind) being eviscerated by Wanda Maximoff, so it's not as though Captain Carter is the only one to get the short shrift.
RELATED: Exciting Live-Action Captain Carter Series Rumored To Be In Development After Doctor Strange 2
Even still, Atwell called filming the scene a "frustrating moment" in her time as the character. Given just how long Atwell's been with the role and the love her portrayal has received whenever she's involved in a story, it makes complete sense why she's irritated at getting killed off in the film mere moments after her introduction into it. While the Multiverse makes it entirely possible for Atwell to reprise yet another variant of Peggy/Captain Britain in the future, the death of this one being used as a shock tactic may leave a bad taste in the mouths of fans and Atwell for awhile.
Thankfully, Atwell is still kicking butt and taking names in Mission: Impossible-Dead Reckoning Part One, currently out in theaters. Here's hoping that franchise entry gives her more of a chance to shine. You can watch Atwell's full interview here:
What do you think of Hayley Atwell's comments regarding her appearance in Doctor Strange In The Multiverse of Madness? Were you taken aback by her death in the Illuminati scene? What did you think of her What If…? episode? Let us know on our social media, we're always watching.
KEEP READING: CAPCOM'S EXOPRIMAL MAKES EXTRAORDINARY DEBUT ON CONSOLES AND PC
Source: ComicBookMovie via YouTube