Bandai Namco reveals its Gamescom 2023 gaming lineup of highly anticipated titles, including some recent releases such as Park Beyond. The booth will be highlighting the gameplay of their current game selection, allowing visiting players to experience the titles before launch. The event held this year in August will include previews of the new games for franchises such as Armored Core, Naruto x Boruto, and Tekken.
Gamescom is the biggest gaming event of the year and allows gamers to play new games, meet developers and publishers, and interact with some of the most dedicated members of the industry. The event taking place in Germany features cosplay events, e-sport tournaments, stage shows, and even panels to participate in. The event in Cologne also features the Gamescom Awards, which features 16 categories to honor the best new releases presented at the event. These categories include Arts, Platform, and Global groups, such as Best Trailer/Announcement, Best PC Game, or even Best Gameplay.
Gamescom 2023: Bandai Namco Line-Up Revealed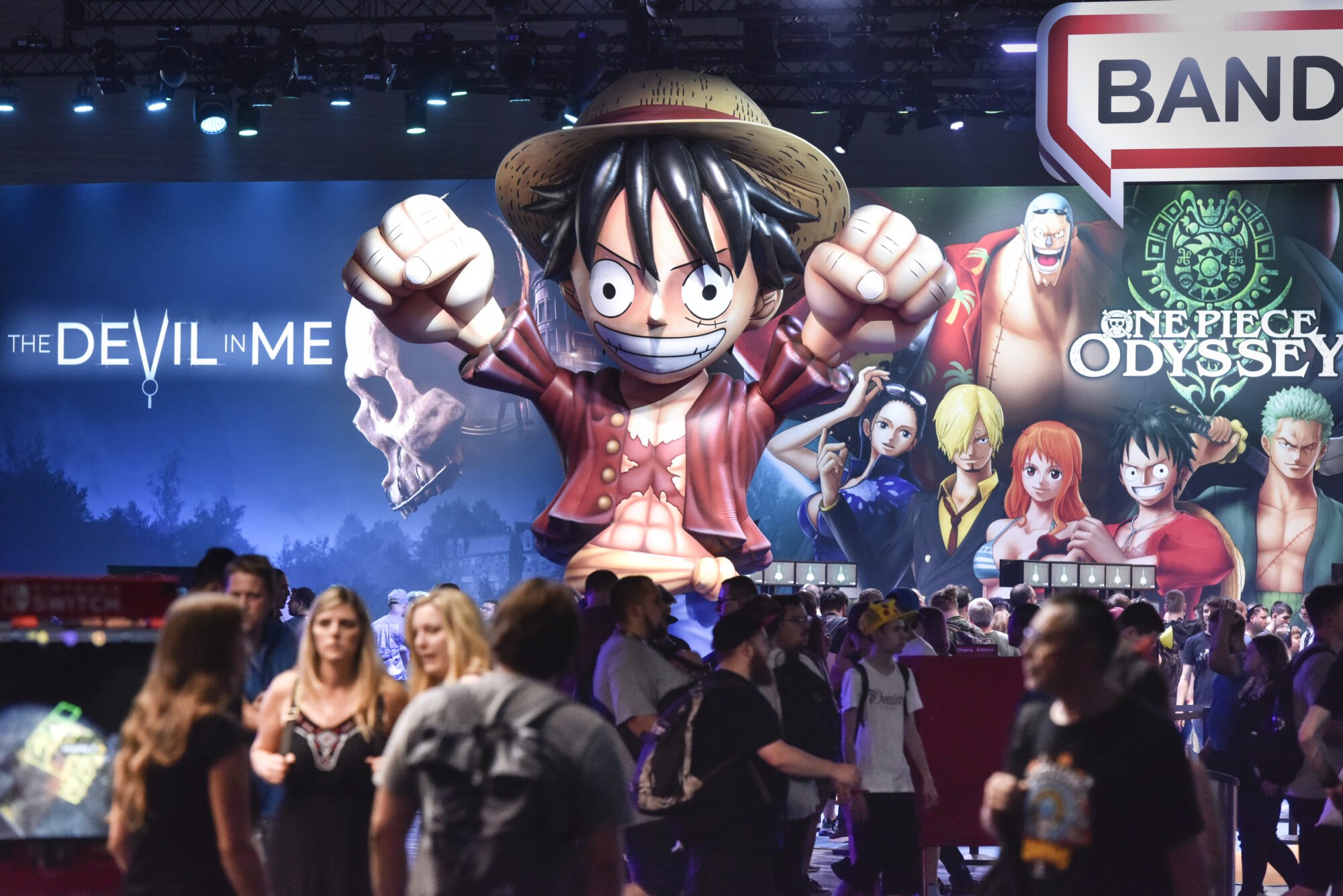 Bandai Namco Europe is happy to announce its lineup for Gamescom 2023! This year, attendees will be able to get their hands on the following titles: Armored Core VI: Fires of Rubicon, Naruto x Boruto Ultimate Ninja Storm Connections, Park Beyond, Sand Land, and Tekken 8. The Bandai Namco consumer booth will be located in hall 6, booth A21.
RELATED: 'Resident Evil: Death Island' Cast Share How They Crafted Their Wonderful Chemistry Despite Shooting Separately
Armored Core VI: Fires of Rubicon
Armored Core VI: Fires of Rubicon is the highly anticipated new action game from FromSoftware and Bandai Namco Entertainment. Players will assemble their Armored Core from a wide variety of parts and weaponry to soar freely through mission locales that redefine three-dimensional action. Armored Core VI: Fires of Rubicon will be available for hands-on at gamescom before its release on 25th August.
Naruto x Boruto Ultimate Ninja Storm Connections
Naruto x Boruto Ultimate Ninja Storm Connections is a brand-new addition to the Ultimate Ninja STORM series. The game, building on the success of the franchise, will feature crisp graphics in the vein of the anime along with dynamic battles and a story mode that features an original Boruto script. Come check out the 1v1 mode on the Bandai Namco Booth!
Park Beyond
Newly released on 16th June, Park Beyond is the new Bandai Namco Europe IP tackling the management genre, giving you the reigns of an amusement park company to run with a healthy dose of craziness. gamescom visitors can come test their management & creative skills on the booth!
Sand Land
Sand Land transports players to a desert world, where both humans and demons suffer from an extreme water shortage. Play as the Fiend Prince, Beelzebub, joined by Sheriff Rao and demon Thief, and jump into an adventure in search of a Legendary Spring hidden in the desert. SAND LAND will be playable for the very first time in Europe.
Tekken 8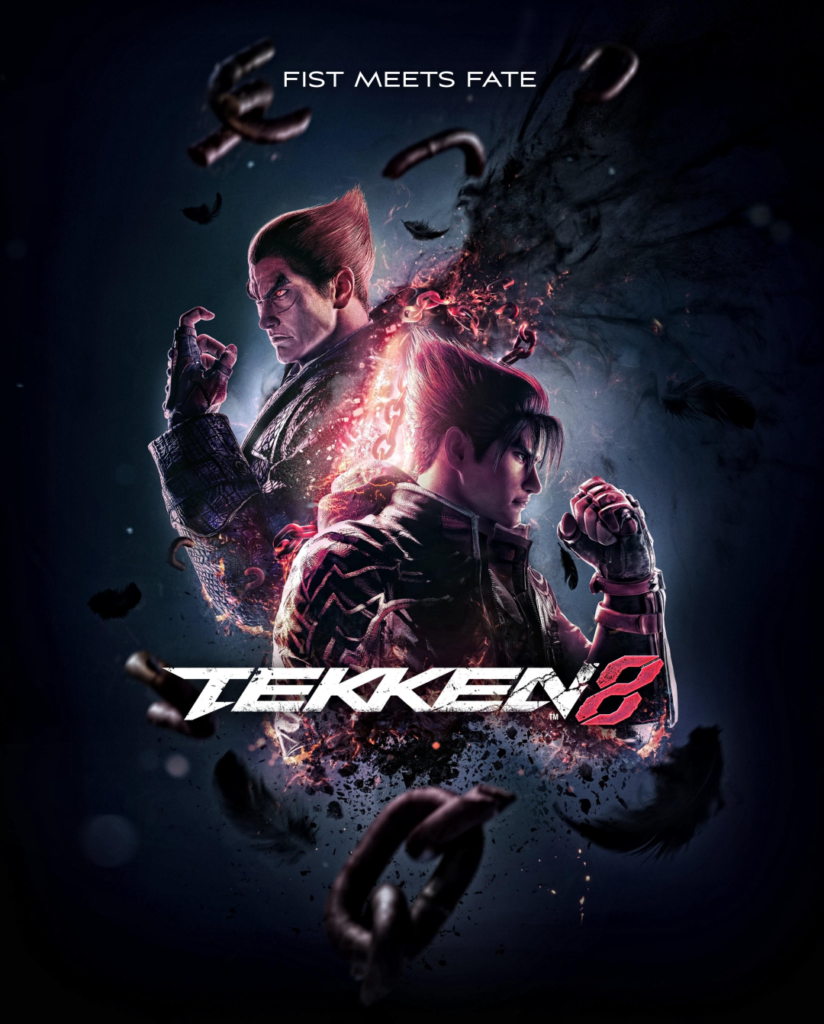 Tekken 8, the highly anticipated sequel in the legendary series, promises to be the most visually stunning TEKKEN title yet. The game comes along with a new philosophy focused on aggressiveness, encouraging all-out offense, and leading to spectacular fights. Play against a friend or a random other Gamescom attendee picking your favorite characters!
RELATED: Prepare to Take the Throne 'Skull Island: Rise of Kong' Coming on Consoles and PC Later in 2023
Along with this already packed lineup, Bandai Namco Europe is also keeping other thrilling surprises for Gamescom – stay tuned for more and see you there!
This is a fantastic chance for fans to try out the new releases such as Tekken 8, Sand Land, and Naruto x Boruto Ultimate Ninja Storm Connections before they are finally released. The release date for these games have yet to be announced so this information might be revealed during the event in August. This is a wonderful way to check out and test the new games that are coming out soon, but fans will be expecting to hear some announcements when gamescom begins.
Gamescom 2023 will be held on August 23 to 27, for Europe in Cologne, Germany. Bandai Namco Europe booth will be hosted at the event, with more announcements to be revealed soon.
What do you think of the upcoming releases from Bandai Namco? Are you excited about the upcoming gamescom in Germany? Which game are you most eager to play this year? Let us know on social media and keep following The Illuminerdi for more gaming news.
Source: Bandai Namco, gamescom 
KEEP READING: [EXCLUSIVE] 'Last Expedition' 'Tech Breakdown' Teaser Trailer Premiere for Gala Games Upcoming Revolutionary FPS