Author's Note: Spoilers ahead for Special Ops: Lioness episode 3.
Welcome to my weekly rant on my new favorite show (not that there's much competition anyways). Taylor Sheridan's new series Special Ops: Lioness, which returns this Sunday with its third episode, continues to prove to be an excellent character study of Zoe Saldaña's Joe and to have all the aspects of a spy thriller through Cruz's (Laysla De Oliveira) arc. It is what happens when great writing is met with great acting, and I'm all here for it.
In the third episode, titled "Bruise Like a Fist", we get new developments from Joe's family, but the main narrative is focused on the consequences of Cruz meeting Aaliyah with bruises all over her body. While going undercover, the agent proves her worth more than ever before when the mission also presents its own challenges. Once again, we end in a spot where I can't wait to see what's next.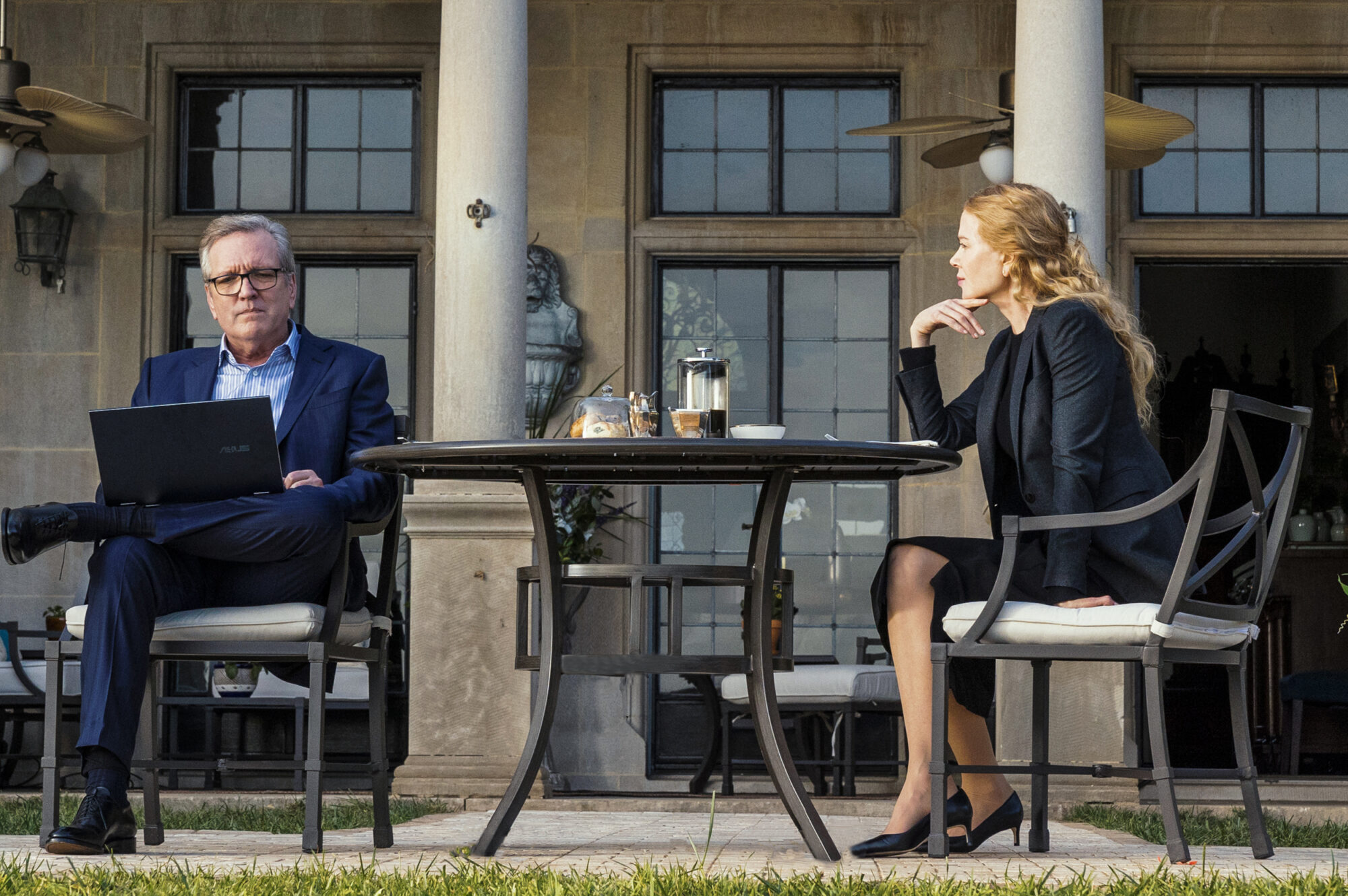 Special Ops: Lioness Is a Great Tour de Force for Zoe Saldaña
While the series is focused on the US War on Terror and the CIA operations against terrorism both inland and off-shore, the most interesting aspect of the series continues to be Joe's life at home. The series peaked for me during the first 20 minutes of the second episode, where we got to spend quite a bit of time in her husband's shoes, and later to see how that affected her and her teenage daughter. In the third episode, we realize once again that Joe is essentially a stranger in her own house.
Her daughter is completely caught off-guard by her appearing out of nowhere while she's with a boy on the couch; her father, apparently, knew all about it. Joe holds a fascinating relationship with every member of her family, and that's exactly what makes this show so special for me. Her husband, for instance, perfectly understands what her job requires and why she has to be out of the house so often; his job is not that different, he just travels less.
RELATED: 'Special Ops: Lioness' Review: Taylor Sheridan Proves Again How To Do a Character Study in Efficient Yet Poignant Ways in 2023
But that does mean that Joe is missing out on parenting her children, in her daughter's own words — an example of that is how her father has agreed with her on what she can and cannot do when there are guys with her in the house. She is not just angry because she walked into them making out, she's angry because had been more home, she would know that what she's doing is not against the rules set for her.
Joe is having a bad few days all around, not just at home. Her decision to test Cruz's breaking point is met with a lot of pushback from her team and could have blown up the mission had the undercover agent not been on her feet when the doctor examined her. But what Lioness shows us is that she's not just having a bad couple of days — this is what her life is on a constant basis. As her husband put it last week, she's not on the job because of the 50% of missions that fail, but because the occasional win gives them another reason to fight another day, though not necessarily make it less painful.
It's one thing to have a great character on the page, but Saldaña is giving one of those performances in the series that elevates the material to a whole new level. She was given some range in the Guardians of the Galaxy films, and her turnout as Neytiri in Avatar: The Way of Water was fantastic. But by the end of Lioness, we could be looking at her in a whole new way.
Cruz Goes Solo and Joe Almost Blows It All Up
While Cruz and Joe may have shared a similar amount of screen time in the first episode, the second and third episodes showed that this is ultimately Joe's story, with Cruz being a very important player in it. Laysla De Oliveira is once again terrific in the new episode as the stoic and traumatized marine who may end up being the CIA's greatest asset in their War on Terror.
What's interesting about Cruz's mission is that her greatest threat to getting to Aaliyah seems to be her supposed friends, not necessarily Aaliyah's dangerous father. Of course, this theory could be dismissed once we learn where they are heading at the end of the episode, and more importantly, why they are going there.
The best part of Cruz's half of the episode was her night confrontation with Sami, where both the actress and the character proved their worth — De Oliveira masterfully walked that scene going from vulnerable, to innocent, to strong all within a few seconds, and we believed all of it. But the writing is what stood out here because it was a fantastic way to further the narrative while giving us a scene full of tension.
The way it was resolved was very effective, too — it may have looked like a deus ex machina moment, but the fact is that a member of the security team escorting Sami out at that moment told us a lot about Cruz's position in that house. Aaliyah wants her closely protected because she finally seems to have found someone she can connect with.
RELATED: Fantastic Four: Adam Driver's Reason For Turning Down Mr. Fantastic Role May Have Just Been Revealed
The fourth episode of Special Ops: Lioness will stream on Paramount Plus next Sunday. Stay tuned for our next upcoming recap!
Did you see the third episode of Special Ops: Lioness? What did you think about it? Are you enjoying the series as much as I am? Let us know your thoughts on our social media, and come back next week for our breakdown of episode 4!
KEEP READING: While SAG-AFTRA and WGA are on Strike Fighting Greedy Corporations and AI Whistleblower Testifies the US Is in Possession of UFOs