Step into the shoes of your favorite Disney villains with Disney Villainous, an enthralling board game that lets you explore the darker side of Disney's magical realm. Launched in 2018 and already boasting over a million copies sold worldwide, this award-winning game series invites you to embrace your inner villain, each with their unique abilities and devious objectives. Now celebrating Disney100, Ravensburger has released a special D100 Edition called "Introduction to Evil" which boasts streamlined gameplay that perfectly balances the award-winning franchise's gameplay and easy-to-grasp rules that will seamlessly draw fans into the world of Disney Villainous.
Sinisterly Simple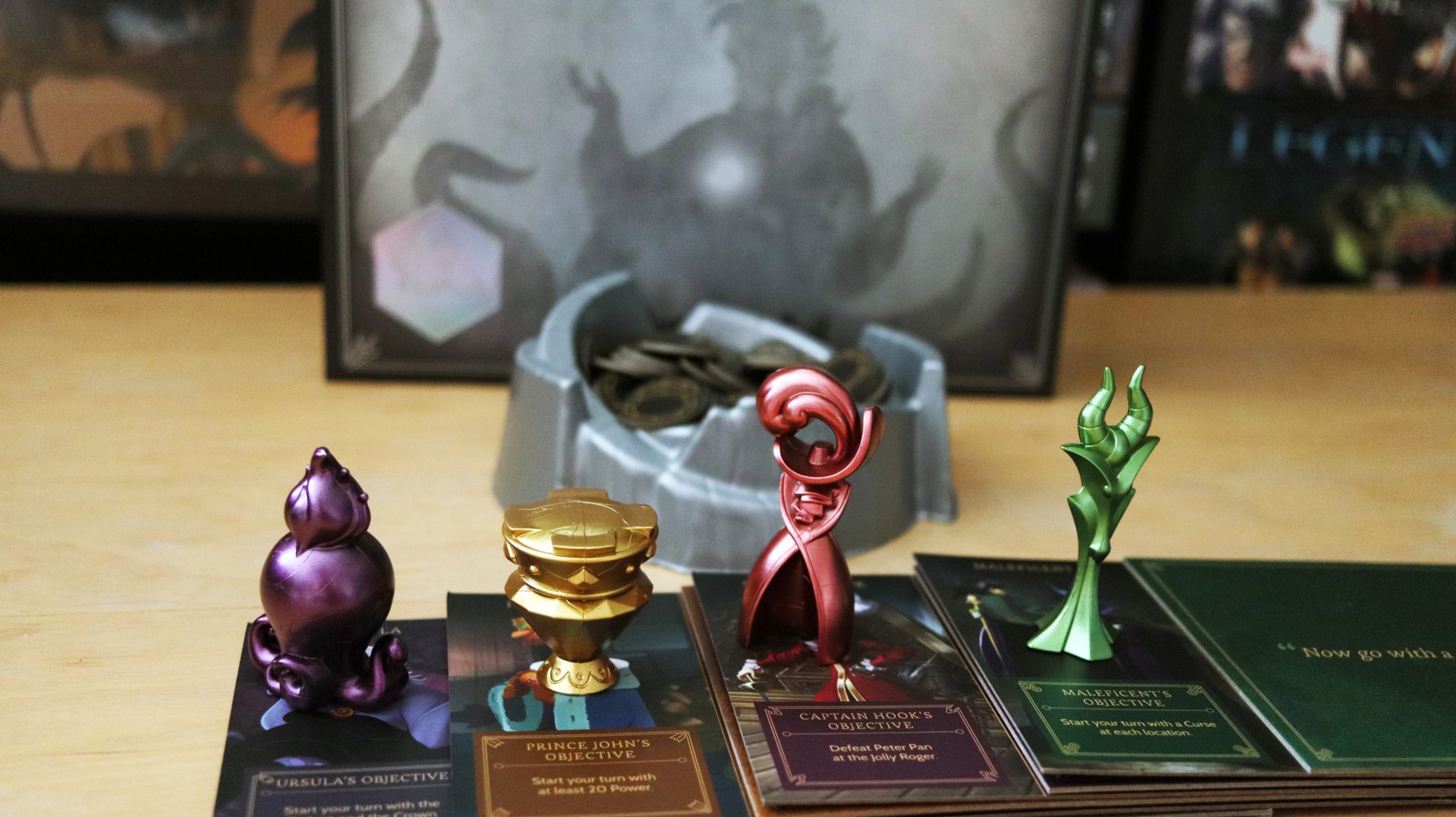 The thing about board/tabletop games that is a huge barrier to entry is learning new rules. It is daunting, especially with so many pieces to keep track of, so many different shapes and colors to comprehend, on top of a book of rules you have to know in order to play the game. Disney Villainous is a complex strategy game that continually expands with each new character. However, Ravensburger took that into account and created a streamlined ruleset the D100 Edition that makes it far more approachable.
RELATED: Disney Lorcana TCG Releases Awesome Companion App Ahead of Eagerly-Anticipated Retail Launch
Set up takes about 10 minutes if you're new to the game, however once you have it figured out it takes far less time. The rules take less than 15 minutes to read through and if you follow along with the video it's about 5 minutes. So you can realistically be up and playing in no time at all.
Personally, I don't really notice a difference between the Disney100 Edition stream-lined rules and the regular Disney Villainous rules. The rulebook is smaller, but it doesn't seem like anything about the gameplay has changed. Honestly, the QR code to the tutorial video is the most noticeable difference. It is a great tutorial that makes setting up and learning the game simple and easy.
Geniusly Greedy Gameplay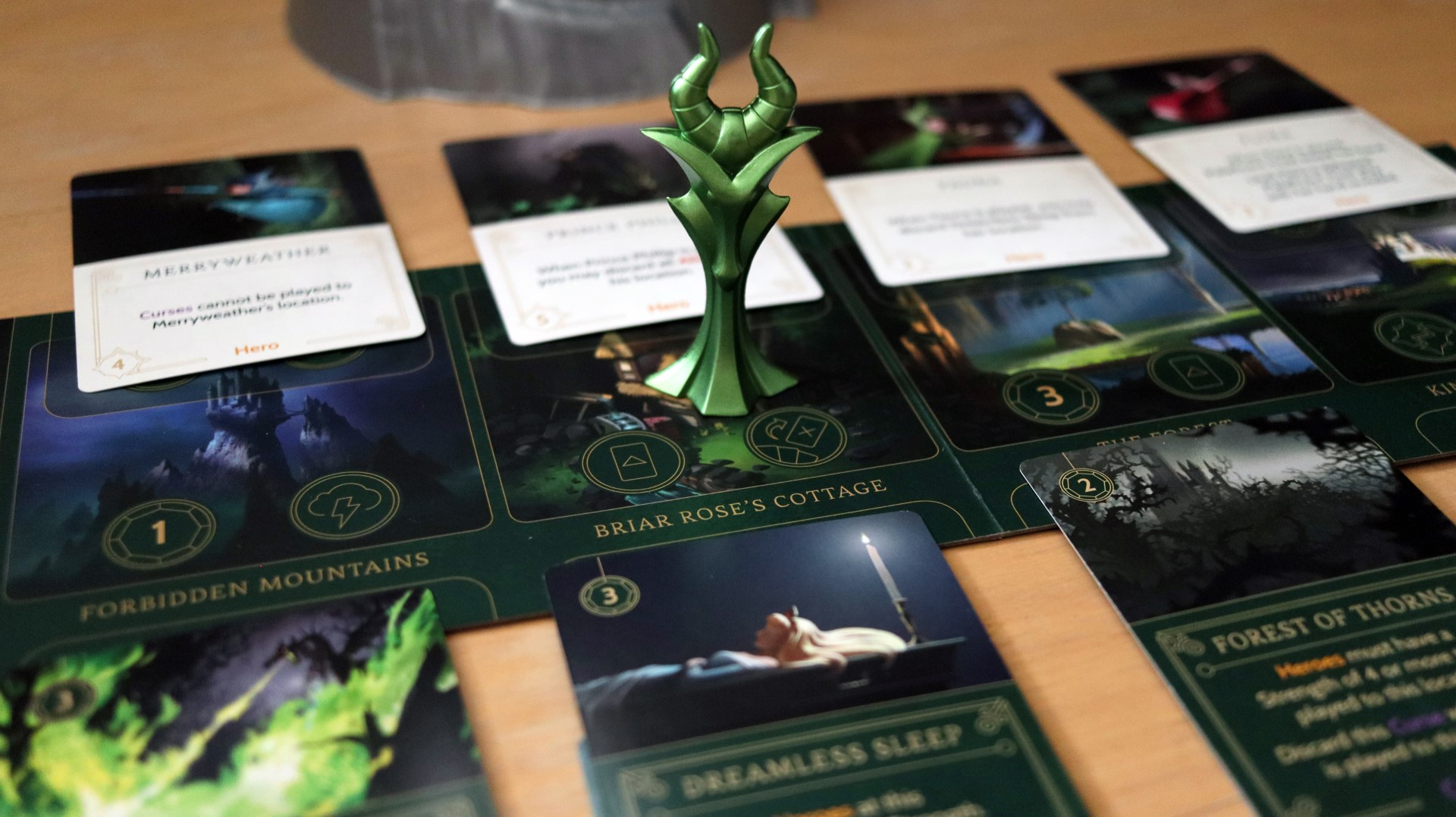 The best part about Disney Villainous is how well it captures the spirit of the Disney villains. Within the context of the game, each villain's objective wonderfully reflects their motivations and characters from their films. Prince John's objective, for example, is to start his turn with 20 Power. Power is the currency of the game, so Prince John attempting to have far more than a necessary amount of money is almost too perfect.
Ursula's is a bit more obvious, starting her turn with the Trident and Crown at her lair or Captain Hook defeating Peter Pan at the Jolly Roger, which is essentially what they wanted in the film. Then there's Maleficent, who has to start their turn with a Curse at each location, which is very symbolic of her goals rather than directly translated.
RELATED: [SDCC2023] Yu-Gi-Oh! TCG: Celebrating 25 Years with New Releases and Exciting Events
Then there are the fate decks that bring the heroes from the Disney films to life and act as wonderful foils to your character. In addition to the fate deck designed to foil your glorious goals, you have each other player to worry about as everyone has the ability to affect each other's gameplay. This makes each game of Disney Villainous an intricate balance of chasing your goals, sabotaging others, and overcoming obstacles. It makes for wonderfully wicked fun that fosters temperamental alliances that also test the boundaries of friendships.
Disney Villainous Disney100 Edition vs Standard Edition
The Disney Villainous "Introduction to Eviil" Disney100 is a gorgeous new update to Disney Villainous. The metallic finish is a beautiful touch and perfectly captures the centennial vibe of Disney100. The QR codes on the instruction manual and the villain guides also make it much easier to learn and get fully into the game. For new players to the game, it is a great place to begin.
RELATED: The Arkham Asylum Files: Panic in Gotham City, A Groundbreaking Augmented Reality Gaming Experience
However, as an owner of the original game and all the expansions, I do not believe the Disney100 Edition, "Introduction to Evil," is a necessary purchase. Outside of the alternate finish on the pieces, the game seems exactly the same. It also comes with two fewer characters than the original release. While it is a gorgeous set, for players looking to get fully into the game, it seems like buying the original set would be unavoidable if you wanted to collect all the characters.
So while it is a great way to be introduced into the game, the Disney Villainous D100 Edition "Introduction to Evil" seems a bit impractical for players who are looking to go deep into the game.
Devious Delight
Whether you're plotting Maleficent's curse or Captain Hook's revenge, you'll have an incredible time being the deviants of the Disney universe. Disney Villainous is an awesome strategy game that is simple to learn but wonderfully intricate to master. Players can spend countless hours mastering a character only to be completely derailed by another player. It's grueling, it's rage-inducing, and it's everything you want for a great game night.
RELATED: The Massive-Verse Partners with Solis Game Studios to Bring Image Comics' Most Exciting Superheroes to Card Battler in 2024!
The Disney Villainous "Introduction to Eviil" Disney100 is a wonderful intro and gorgeous collector set for Disney fans. However for any players looking to get into the game fully, or players who already have the game, it might not be the best option as it comes with fewer characters than the base game set, and outside of the metallic finish, the only added benefit is it has easier access to the tutorial videos. All of the tutorial videos are accessible on the Ravensburger YouTube channel as well, so it's not as if they're exclusive.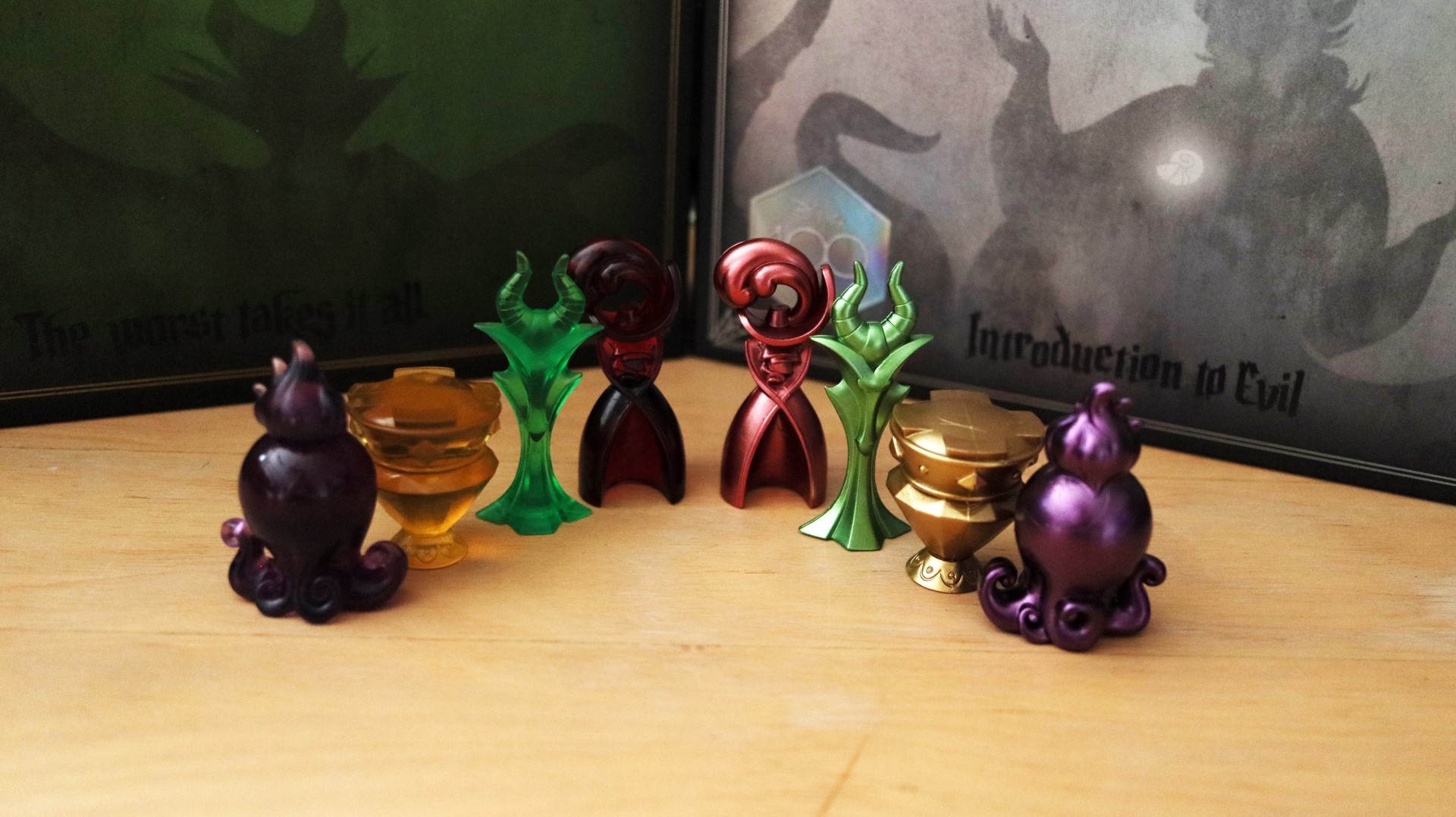 While the game itself is wonderful, the Disney Villainous "Introduction to Eviil" Disney100 Edition is more of a collector's item. It is great for a casual tabletop gamer and Disney lover. However, for more devoted board gamers, and for the experience of the game itself, it is the lesser option when compared to the original standard game. It is also the same price as the base game set and has no definitive advantage as they are the same base price.
Because it only offers aesthetic appeal to the original game, I give the Disney Villainous "Introduction to Eviil" Disney100 Edition a 5/10. The Disney Villainous game gets a 9/10.
The Disney Villainous "Introduction to Evil" Disney100 is exclusively available at Target for the MSRP of $34.99.
The standard Disney Villainous base game is available everywhere board games are sold.
About Disney Villainous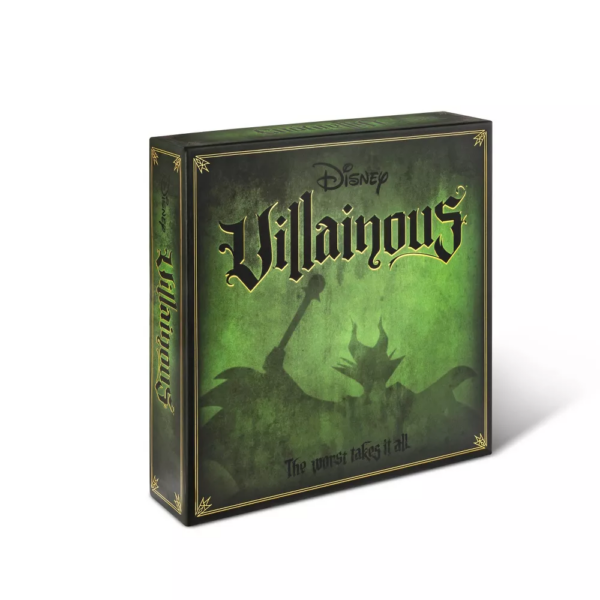 Original Release: 2018
Genre: Strategy
Players: 2-6
Playtime: 45-120min
Age: 10+
Designer: Prospero Hall
Publisher: Ravensburger

Description:
You are the Villain! Command your henchmen, defeat the heroes, and enact your evil scheme. In Villainous, the story-based gameplay allows players to experience events from the classic Disney films, Aladdin, Sleeping Beauty, The Little Mermaid, Robin Hood, Alice in Wonderland, and Peter Pan in exciting new ways. Each Villain plays differently, offering rich strategy to explore, surprising combinations to discover, and plenty of replay value.
Are you ready to step into the shoes of your favorite Disney villains? We'd love to hear your thoughts on the Disney Villainous "Introduction to Evil" Disney100 Edition! Which villain did you choose and why? How did you strategize to achieve your devious objectives? Did you find the game beginner-friendly as promised? Share your game night pictures and experiences with us on social media!
KEEP READING: BRIKWARS Pre-Orders Are Now Available for the Joyous Build-Their-Own-Wargame