Today is the official release of Tobe Nwigwe's single "Lil Fish, Big Pond," which is featured on A24 and AppleTV+'s Stephen Curry: Underrated. "Lil Fish, Big Pond" is Tobe Nwigwe's second single this summer to be an original song to be the featured song of a film. Earlier in the year, Nwigwe's song "On My Soul" was the featured song of Transformers: Rise of the Beasts. With two movie theme songs in the same summer, both of which are bangers, and let's not forget "They Want it, But No" from Black Panther: Wakanda Forever, Tobe Nwigwe is honestly among the best artists crafting music for movies today.
Tobe Nwigwe "On My Soul"
"On My Soul" is composed and performed by Tobe Nwigwe and Nas, and features Jacob Banks. It was released by Mass Appeal Records on May 19, 2023. The film's director, Steven Caple Jr., sought to include authentic music from the 1990s to align with the film's setting, and "On My Soul" was a part of this vision.
KEEP READING: Exclusive 'Stephen Curry: Underrated' Interview – The Powerful and Inspiring Messages the Producers Want Audiences to Takeaway
The song represents a fusion of hip-hop and electronic music, resonating with the film's dynamic and high-energy narrative. Despite the absence of an official soundtrack album for the songs featured in the film, "On My Soul" and other tracks have been made available through a separate playlist released by Paramount Pictures on music streaming platforms.
Tobe Nwigwe "Lil Fish, Big Pond"
The "Lil Fish, Big Pond" music video was released today and features Stephen Curry rapping alongside Tobe Nwigwe. This marks the third song for a movie by Nwigwe, made even more impressive that all three are within a year of each other. Each song is a banger and not only wonderfully reflects and encapsulates the movies they are associated with, but stand alone as good songs outside of the context of the films.
KEEP READING: Tobe Nwigwe Shares The Parallels He Found Between Him and Steph Curry While Writing the Dynamic Soundtrack for 'Stephen Curry: Underrated'
What Makes for Great Movie Soundtracks According to Tobe Nwigwe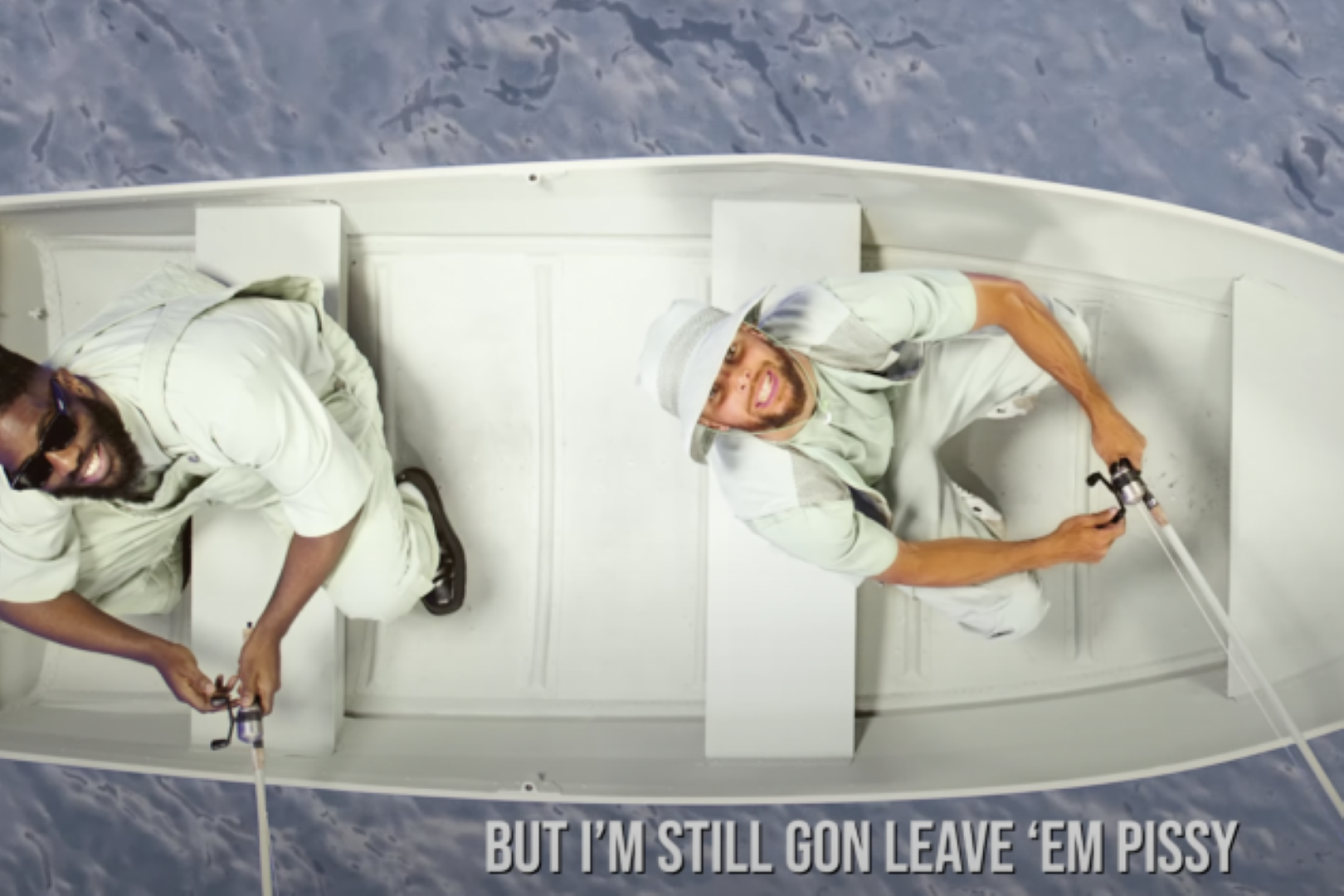 Being a fan of good movie soundtracks, I put Nwigwe's musical songs up there with the likes of "Shake Ya Tailfeather." I also feel he has an expert understanding of the relationship between music and movies so I asked him to share what he believes is the importance of a movie soundtrack that also stands alone as a song.
"For me, I just think that when you do a song for a film, the intent is to highlight the film and bring to life what it is that the film encapsulates, for lack of better terms, while also making it a good actual song. You know, like it's like, alright, don't just highlight the movie and then not have it be able to stand alone as its own piece of art.

Even when we did the video and stuff for like Transformers, I wanted to make sure the video could stand alone as its own special piece of art aside from the movie. Like as an accessory to the movie, like it complements the movie, but it's not like just different scenes from the movie like you usually see in songs just weaved into a music video.

It's its own standalone piece. And the same thing with "Little Fish Big Pond" with Steph, I think the visual is going to be immaculate and I think the song really highlights every aspect of what it is that the doc stands on."

-Tobe Nwigwe-
Having heard "Lil Fish, Big Pond" in the film, Stephen Curry: Underrated, it is hard to disassociate it from the film. However, it is now on my workout playlist and I feel will be added to many more and will soon be known as a dope song outside of the film. Tobe Nwigwe definitely understands the relationship between a film and its soundtrack and how to fully utilize it to enhance each other, but also keep the song and the film separate to both their benefits. Listen to and experience it yourself to see if you agree.
Tobe Nwigwe's "Lil Fish, Big Pond" is officially out now on all major streamers, and featured on Stephen Curry: Underrated now streaming on AppleTV+.
About Stephen Curry: Underrated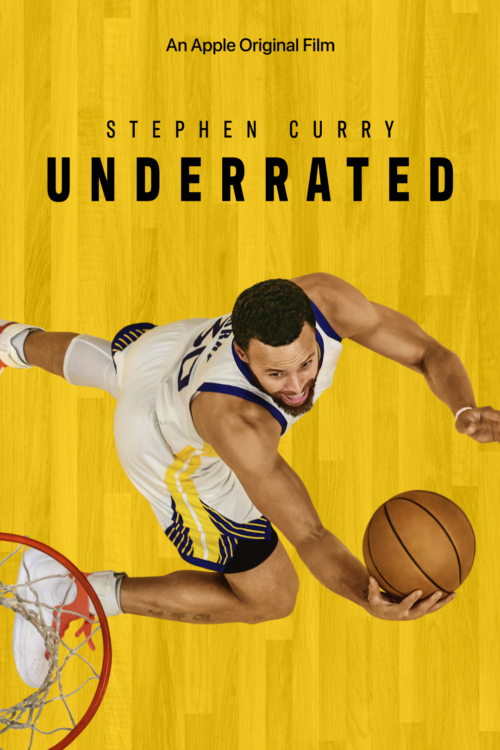 Release Date: July 21, 2023, exclusively on AppleTV+
Director: Peter Nicks
Producers: Peter Nicks, Ryan Coogler, Sean Havey, Erick Peyton, Marissa Torres, Ericson, Ben Cotner
Exec. Producers: Sev Ohanian, Zinzi Coogler, Emily Osborne

Synopsis
"Stephen Curry: Underrated" is the remarkable coming-of-age story of one of the most influential, dynamic and unexpected players in the history of basketball. This feature documentary — blending intimate cinéma vérité, archival footage and on camera interviews — documents Curry's rise from an undersized college player at a small town Division I college to a four-time NBA champion, building one of the most dominant sports dynasties in the world.

"Stephen Curry: Underrated" is directed by Peter Nicks. The film is produced by Peter Nicks and Ryan Coogler through Proximity Media, Erick Peyton through Curry's Unanimous Media and Sean Havey, Ben Cotner and Marissa Torres Ericson. Sev Ohanian, Zinzi Coogler and Emily Osborne are executive producing.
Have you watched Stephen Curry: Underrated? Do you love the "Lil Fish, Big Pond" music video? Which is your favorite movie soundtrack by Tobe Nwigwe? Let us know your thoughts on social media!
KEEP READING: Exclusive 'Stephen Curry: Underrated' Interview – Why Steph Curry is the Perfect Subject and How the Title Came to Be