There's a chance that Wonder Woman 3 might have new home in James Gunn's DCU!
This article contains spoilers for Wonder Woman 1984, The Flash, and Shazam: Fury of the Gods and Hope for Wonder Woman 3.
RELATED: Wonder Woman 3 Director Patty Jenkins Sets the Record Straight About Unexpected Cancellation
While the 3rd film starring Gal Gadot as the titular DC superheroine was axed as a result of James Gunn and Peter Safran's major overhaul of the DC Universe on film, it now appears that the star will work closely with James Gunn to bring her iteration of Wonder Woman to the silver screen once again, of course, when the WGA/SAG strike ends. 
Gal Gadot Speaks On Wonder Woman 3
Before the strike began, Gadot spoke with Comicbook.com in the midst of promoting a new film for Netflix. Gadot stated:
"I love portraying Wonder Woman," Gadot says. "It's so close to and dear to my heart. From what I heard from James and from Peter is that we're gonna develop a Wonder Woman 3 together."
You may have noticed that Gadot didn't mention director Patty Jenkins, who helmed both Wonder Woman solo movies. While Jenkins was initially set to return for the 3rd film, whatever her script was didn't line up with Gunn and Safran's plans for their new DCU, thus Jenkins' script was scrapped. However, Gunn has made it clear that the parting of ways between Jenkins, Safran, and himself was amiable on all sides. While we'll never get to see what Patty Jenkins' 3rd Wonder Woman outing would have been, Gadot seemed confident that she would get a 3rd solo movie working with Gunn and Safran in their new DC Universe.
The Complications of Wonder Woman 3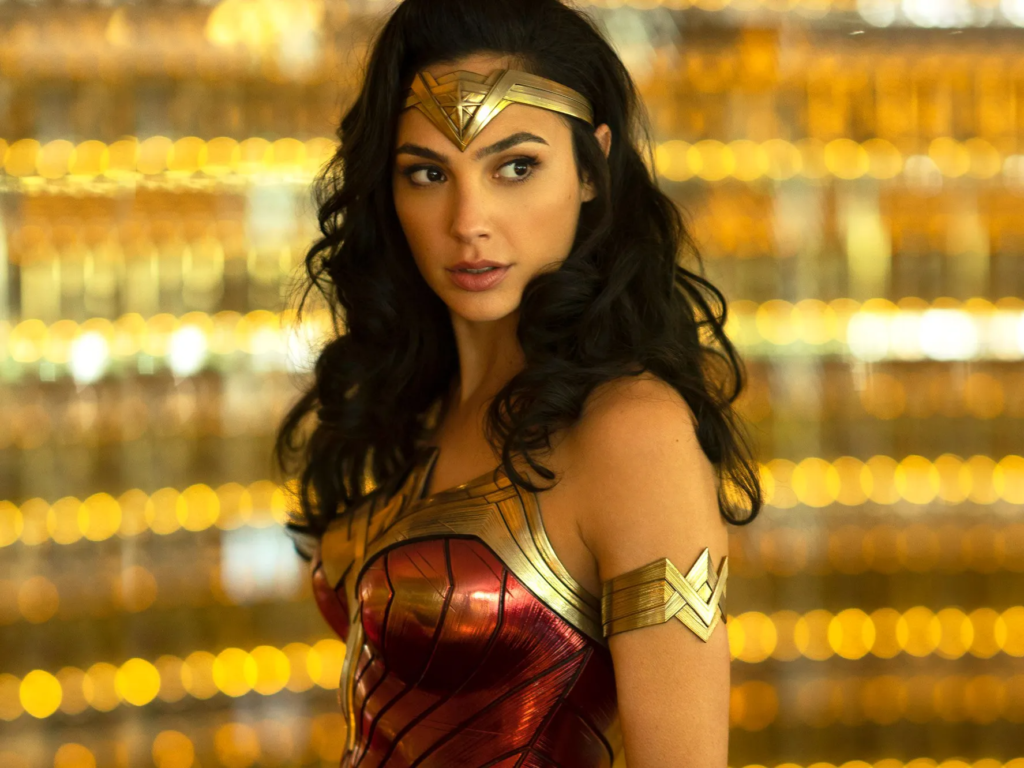 When and how that movie will happen is still up in the air. There's no guarantee this movie will be developed at all. It's quite possible that there was a misunderstanding as it's clear that the DCU will mostly be a reboot. Then again a handful of actors from the DCEU may transition into DCU as new versions of the characters they portrayed so maybe Gal Gadot is one of them.
Of course, Wonder Woman 1984 ended hinting that original Wonder Woman actor Lynda Carter would take part in Patty Jenkins' planned 3rd film, but, like many of the post-credits scenes in Fox's X-Men franchise, that could retroactively be a fun go-nowhere Easter Egg for longtime fans.
RELATED: Gal Gadot Reported To Be Returning To Play The Legendary Wonder Woman Despite WBD Turmoil
There's also the issue of deciding just how much of Gunn and Safran's DCU is a reboot. When Fury of the Gods was making the rounds, Gunn had stated that Zackary Levi's Shazam could carry over into the DCU if that sequel was financially successful. Though that film didn't exactly electrify the box office, given that Gadot's solo movies were so disconnected from the larger DC Extended Universe, a similar deal could be on the table here.
The original Wonder Woman lassoed in an impressive $822.8 million global haul back in 2017 and while 1984 severely underperformed due to the COVID-19 Pandemic, then Warner Bros (now WB-Discovery) reported high streaming numbers for the film during its dual release in 2020, so there is presumably still an audience out there hungry for future adventures.
We can see the first DCU character fly in with Blue Beetle on August 18, 2023, and Superman: Legacy (at this point) in 2025. We at The Iluminerdi will keep you lassoed in regarding all information on Wonder Woman 3 and any other DC projects. Here's hoping Gal Gadot can get a Wonderful 3rd movie.
What are your thoughts regarding Wonder Woman 3? Are you excited about Gal Gadot potentially continuing her tenure in the new DCU? Who's your favorite Wonder Woman villain? Let us know on our Social Media.
KEEP READING: DC Studios Master 8-10 Year-Long Plan To Be Announced This Month, Will Involve Wonder Woman From the Beginning
Source: Comicbook.com