It definitely looks like Paramount Pictures and Nickelodeon Movies have some major plans for the future of the Teenage Mutant Ninja Turtles franchise. In a new feature on Paramount Pictures CEO Brian Robbins from Variety, there are new details on what Nickelodeon Movies will be doing next with the franchise following the recent release of the new CG-animated feature, Teenage Mutant Ninja Turtles: Mutant Mayhem, including additional films and a "bridging" television series spinoff.
TMNT: MUTANT MAYHEM EXPECTED TO RECEIVE CONTINUING TV SERIES AND ADDITIONAL FILMS
Mutant Mayhem is now in theaters, and it's already been drawing rave reviews, scoring 95% with critics on Rotten Tomatoes. With a reported budget of about $70 million, it looks like the film will have a strong opening weekend, which is good news for the franchise and its fans. So, it looks like the potential is there for the new iteration of the franchise overseen by writers and producers Seth Rogen and Evan Goldberg.
RELATED: TMNT: Mutant Mayhem Release Magnificent Teaser Trailer
According to Variety's report, Robbins is "bullish" on Rogen and Goldberg's vision of the TMNT franchise, and he's already developing a sequel to the new feature. Additionally, Paramount and Nickelodeon are also producing two seasons of a premium streaming TV series that will serve as a continuation of the new film, and it will serve as a "bridge" between the first film and the next.
According to the report, the plan is to continue using the voice cast from the movies for the new television series. That's not exactly unprecedented. DreamWorks Animation produced a multi-season Dragons animated series that acted as a continuation of the How To Train Your Dragon films that were set in between the first and second movies. While the show didn't maintain the entire voice cast from the films, it did Jay Baruchel, America Ferrera, and Christopher Mintz-Plasse reprising their roles from the animated films.
Similarly, the Kung Fu Panda: Legends of Awesomeness animated series, which was set in between the first two Kung Fu Panda movies did have Lucy Liu, James Hong, and Randall Duk Kim reprising their roles from the film as Viper, Mister Ping, and Master Oogway. However, many of the main cast had different soundalike voice actors portraying the roles for the television spinoff.
For the new TMNT TV project, it will be interesting to see if they can keep all the other actors, besides the Turtles, onboard for much of the run of the show, especially busy in-demand talents such as Jackie Chan as Master Splinter, Ayo Edebiri as April O'Neil, John Cena as Rocksteady, Rose Byrne as Leatherhead, Paul Rudd as Mondo Gecko, and Seth Rogen himself as Bebop.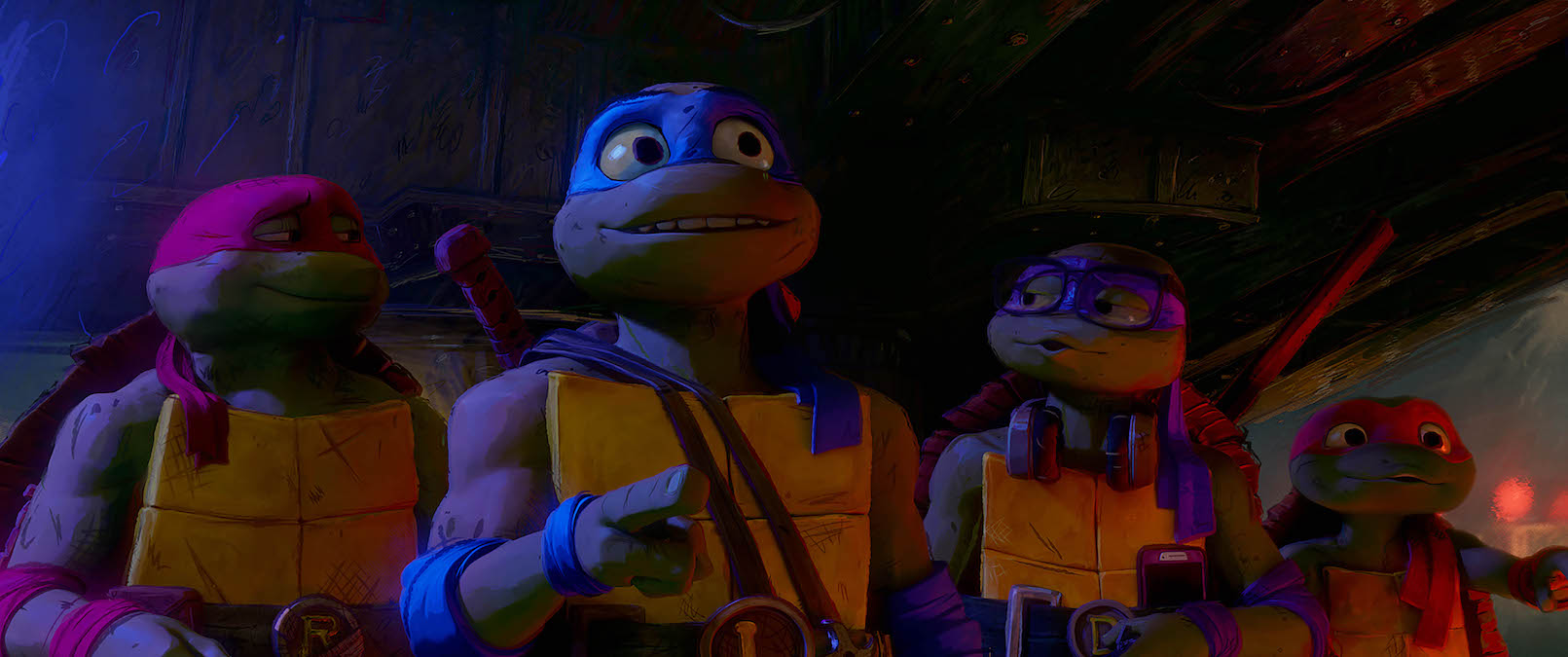 For example, the film's voice of Master Splinter, Jackie Chan, did not return to voice the role of Monkey for the Kung Fu Panda: Legends of Awesomeness television series. Instead, the character was voiced by James Sie for the television series. However, how this will be handled for the upcoming television series remains to be seen. It would certainly be impressive and ambitious if they can maintain the entire voice cast for the series.
Teenage Mutant Ninja Turtles: Mutant Mayhem is now playing in theaters. The sequel and television series do not yet have release dates. In fact, Paramount and Nickelodeon won't be able to continue doing more work on the next chapters until the current ongoing strike issues with the WGA and SAG-AFTRA against the Alliance of Motion Picture and Television Producers (AMPTP) are resolved. That means no scripts can be written, and actors won't be able to work on these projects until the AMPTP signs new contracts with the writing and acting guilds.
RELATED: Jaw-Dropping TMNT: Mutant Mayhem Official Trailer Introduces Super Fly Villain
About TMNT: Mutant Mayhem
Release Date: August 2, 2023
Directed by: Jeff Rowe
Co-Directed by: Kyler Spears
Screenplay by: Seth Rogen & Evan Goldberg & Jeff Rowe, Dan Hernandez & Benji Samit
Based on the Teenage Mutant Ninja Turtles Characters Created by Peter Laird and Kevin Eastman
Produced by: Seth Rogen, p.g.a., Evan Goldberg, p.g.a., James Weaver, p.g.a.
Executive Producers: Ramsay McBean, Josh Fagen
Cast: Micah Abbey, Shamon Brown Jr., Hannibal Buress, Rose Byrne, Nicolas Cantu, John Cena, Jackie Chan, Ice Cube, Natasia Demetriou, Ayo Edebiri, Giancarlo Esposito, Post Malone, Brady Noon, Seth Rogen, Paul Rudd, Maya Rudolph
Post-Credits: 1 mid-credit scene

SYNOPSIS
After years of being sheltered from the human world, the Turtle brothers set out to win the hearts of New Yorkers and be accepted as normal teenagers through heroic acts. Their new friend April O'Neil helps them take on a mysterious crime syndicate, but they soon get in over their heads when an army of mutants is unleashed upon them.
What do you think of the news? Are you excited about what Paramount Pictures and Nickelodeon have planned for the TMNT franchise? Have you seen Mutant Mayhem yet? Did it exceed your expectations? Let us know your thoughts about the franchise's future on The Illuminerdi's social media.
SOURCE: Variety
KEEP READING: TMNT: Mutant Mayhem Review – The Best and Biggest Surprise of 2023