Ravensburger is set to enchant fans with the release of Disney Lorcana, a brand-new, inclusive, and accessible collectible trading card game (TCG) that brings beloved Disney characters to life in an all-new world. With the release of the first chapter trailer and eight how-to-play videos, the excitement is building for this unique and magical gameplay experience.
A New World of Disney Magic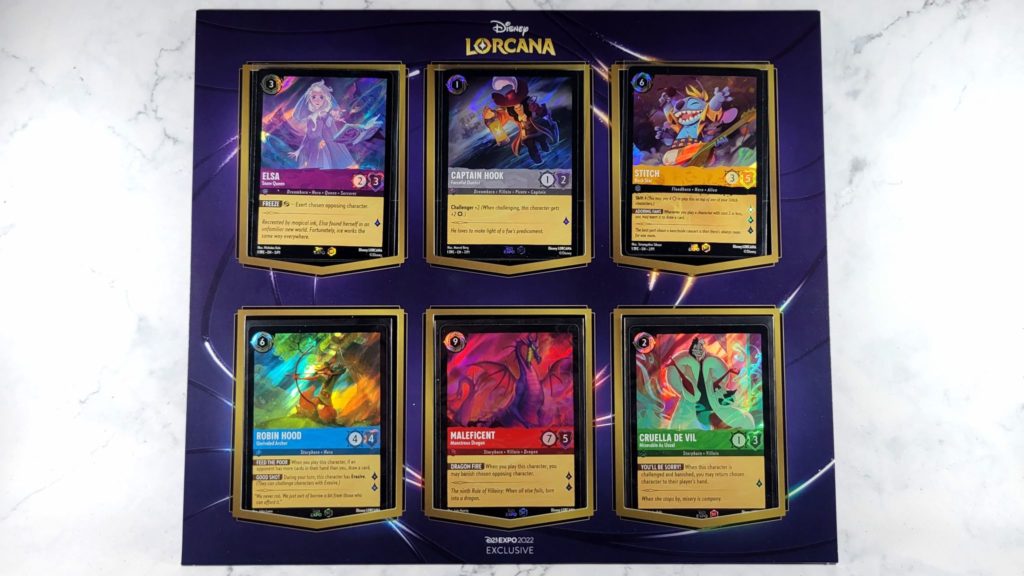 Disney Lorcana offers a fresh take on Disney characters, featuring them in both original and reimagined ways. Designed to be easy to learn and welcoming for newcomers to TCGs, it also offers strategic depth and challenges for experienced players. Disney collectors will be thrilled with the game, as it contains more original Disney artwork than any other single product ever created.
RELATED: Ravensburger's 'Horrified: Greek Monsters' Brings New Mechanics to the Frightening Tabletop Franchise
Disney Lorcana: The First Chapter
Launching first at local game stores on August 18th in the United States, Disney Lorcana: The First Chapter will include more than 200 game cards collectible via three starter decks, a gift set, booster packs, and the "Illumineer's Trove." Themed playmats, card sleeves, deck boxes, and card portfolios featuring Disney Lorcana art will also be available at launch.
Starter decks will provide a balanced and ready-to-play game deck, with three different options available. Each option includes a specific list of 60 cards in two of the six "inks" — Amber and Amethyst, Emerald and Ruby, or Steel and Sapphire. The Illumineer's Trove, the ultimate introduction to the game, will include eight booster packs, two deck boxes, and a player's guide.
Exciting Launch Opportunities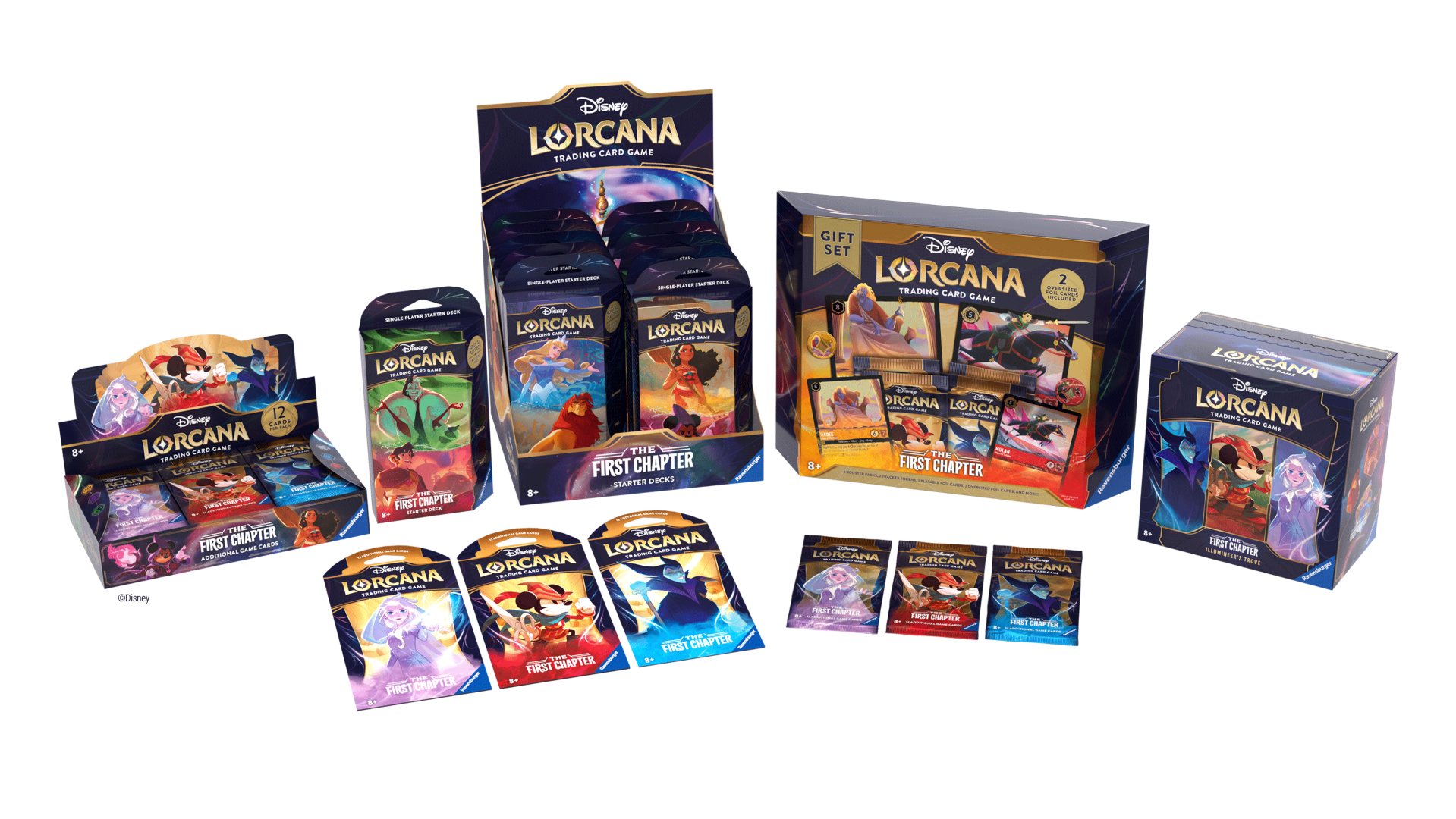 Attendees at Gen Con 2023 got an early opportunity to purchase select products. The full suite of game products and accessories will debut on August 18, 2023, at local game stores and Disney Parks. Starting September 1, 2023, fans can also pick up Disney Lorcana TCG at various retail stores in the U.S. and Canada.
RELATED: Find Out About Which Villain is the Most Difficult to Win as in'Disney Villainous' in Our Exclusive Interview with Mike Mulvihill
Engaging Content for Fans
To further immerse players in the world of Disney Lorcana, Ravensburger has released the first chapter trailer, viewable above, and eight how-to-play videos. These engaging videos provide a glimpse into the magical world of Disney Lorcana and offer guidance for players eager to dive into the game. We have compiled a video playlist on "How to Play Disney Lorcana."
Companion App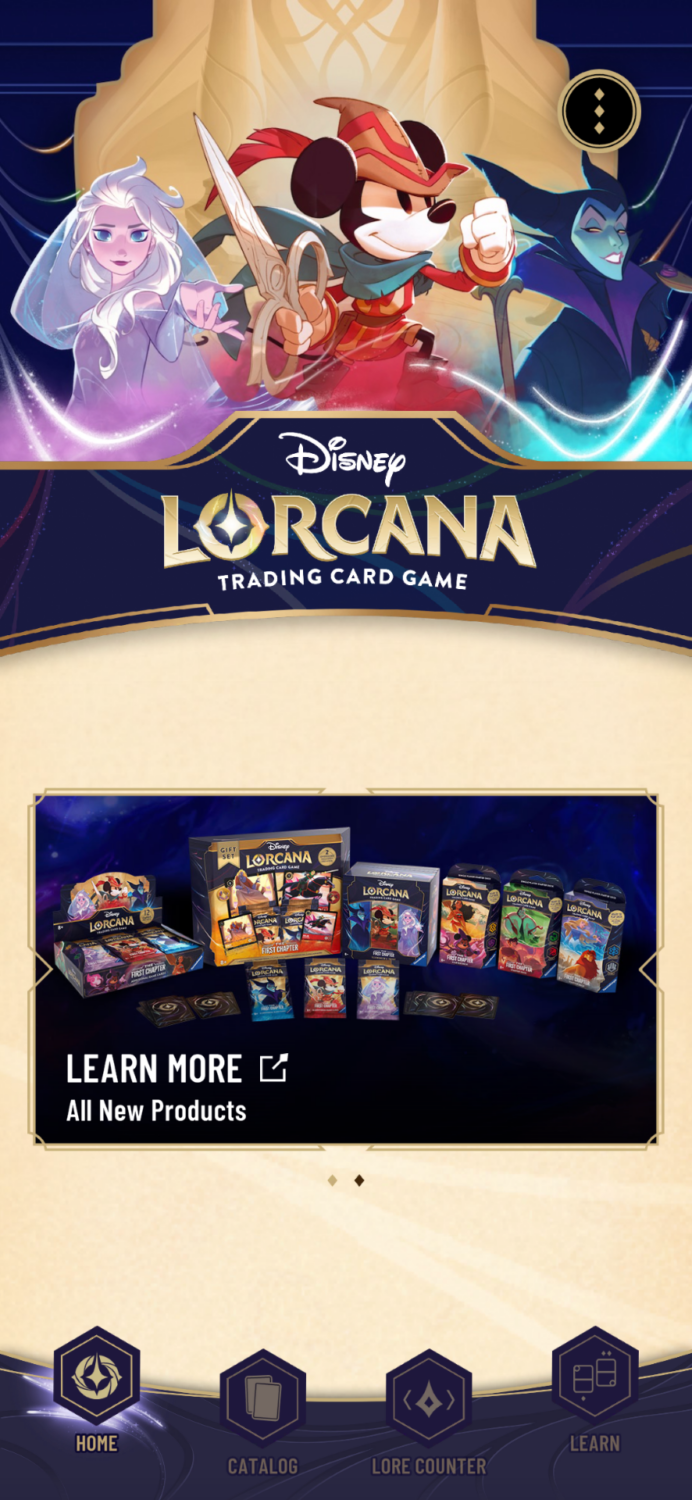 Ravensburger also recently released the Disney Lorcana (TCG) Companion app. Available for both iOS and Android devices, the free app aims to transform the way players and collectors interact with the Disney Lorcana TCG. The app features a comprehensive card catalog, allowing players to track their collection and create wish lists, and offers a deckbuilding feature to craft and manage custom decks.
Additionally, it provides users with tutorials, gameplay videos, a lore points counter tool, and the latest news updates related to Disney Lorcana TCG. The game itself, Disney Lorcana: The First Chapter, will offer over 200 collectible cards and various accessories, and will be available at major retailers in multiple countries.
RELATED:Dragon Ball Super Card Game Powering Up to the Next Level in 2024 with Exciting Updates
Disney Lorcana is set to be a game-changer in the world of trading card games. With its unique gameplay, stunning artwork, and engaging content, it promises to be a hit with Disney fans and TCG enthusiasts alike. Whether you're a seasoned player or new to the world of TCGs, Disney Lorcana offers a magical adventure that's not to be missed.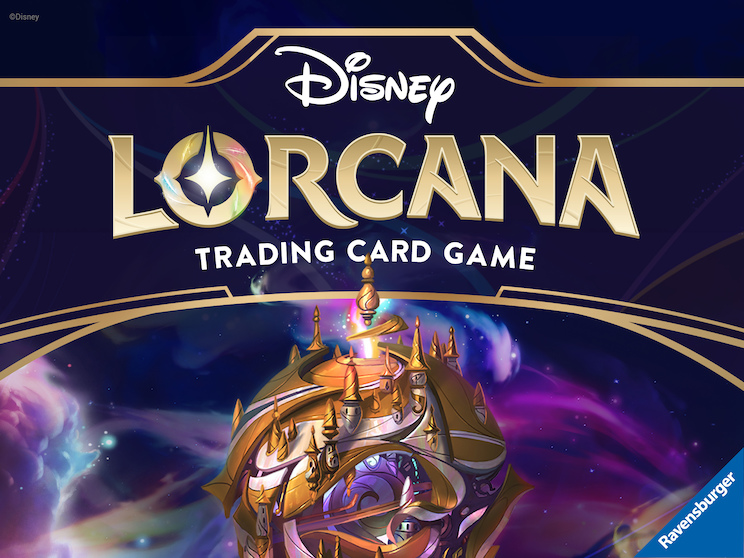 Are you excited to explore the world of Disney Lorcana? Which Disney characters are you most looking forward to seeing in the game? Have you already planned out your deck? Share your thoughts and join the conversation on social media!
Source: Ravensburger
KEEP READING: Yu-Gi-Oh! TCG Will Crown a New World Champion in August 2023