For years, and more prominently after the #ReleaseTheSnyderCut campaign, Suicide Squad director David Ayer has become more and more vocal about how his widely panned 2016 film was altered and devastatingly edited to fit last-minute studio changes. On several occasions, he has reiterated, in one way or another, that the original cut he presented the studio with was tonally different, with longer and more profound character arcs, and ended on a different climax. And him being vocal means posting pictures, script details, and his original ideas on X (or was it Twitter?), engaging supporters, fans, and critical moviegoers in discussions and debate over his original intentions with Suicide Squad.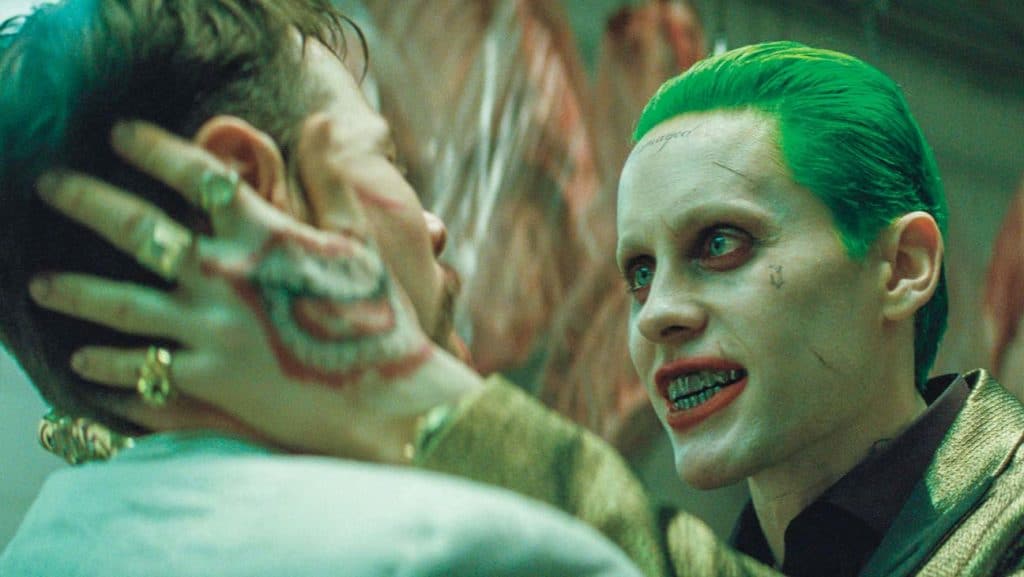 In a more recent X post (formerly known as a Tweet), Ayer shared an original concept art based on Suicide Squad's iteration of Joker. The image, however, features a slightly different character design than what we saw Jared Leto don in the movie. The hair is somewhat different, though still green; the iconic "Damage" forehead tattoo is missing, but the attire seems similar. But what's iconic is a cluster of floating dead skulls around Joker. At the same time, Ayer's cryptic caption further pushes people to dig in.
Shared as an "Original Intent" of Joker's designs for the movie, the post was met with several speculations and theories in the comments. Some were quick enough to point out the missing forehead tattoo. A post cleverly pushed for the hypothesis that Suicide Squad's Joker was actually Jason Todd.
RELATED: XOLO MARIDUEÑA IS GAME TO PLAY BLUE BEETLE FOR 12 YEARS OR "40 CAMEOS"
But the one that takes more precedence is that the post symbolizes Joker's murderous mayhem in Gotham. And it makes sense.
Who was Joker in Suicide Squad and the DC Extended Universe?
Joker got almost zero backstory in the DCEU, and no further films tried exploring it. The one thing confirmed was that he had been the clown prince of crime in Gotham for years and had already killed Dick Grayson, aka Robin. Yes, in this version of the Bat-family tale, it was Dick who died at Joker's hands and not Jason Todd. So, he isn't Jason, for sure. Zack Snyder's Justice League further featured the intense rivalry Joker and Batman share in this universe. And given that Batman promises to kill Joker eventually, it's unlikely that it is someone familiar to Batfleck.
MORE NEWS: BOB IGER MAKES PROMISE TO KILL DISNEY+ PASSWORD SHARING IN 2024
Nevertheless, the implication that these skulls could represent Joker's victims is plausible. Even if it is just figurative, we know that Joker's madness exceeds chaos and anarchy in this universe, and he could go to lengths to continue his evil deeds in Gotham. Closer to his comic book counterpart, this Joker uses every resource he can procure to commit a crime and has abused Harley Quinn, for that matter. Notably, Zack Snyder's Justice League confirms that at one point, Quinn asked Batman to kill Joker in retaliation. That speaks a lot of the character's unexplored and unseen mania.
The fact that Ayer's original cut has not come out to the public still bothers him, and his constant tweets concerning the Ayer Cut prove it. With the new regime and creative heads in place at DC Studios, David is hopeful that Suicide Squad Ayer Cut will reach the public sooner or later. And I, for one, certainly look forward to it. Do you? Let us know all of your thoughts about the Suicide Squad and Jared Leto's performance as the Joker over on social media! We are always watching…
KEEP READING: THE NUMBER OF BLUE BEETLE POST-CREDITS SCENES MIGHT SURPRISE YOU!
Source: IGN