Crunchyroll has announced a tremendous milestone for one of the most beloved anime series of all time, One Piece. The platform will be adding episodes 989 to 1000 of the English dub of One Piece, marking the premiere of the 1000th English dub episode. Fans in the United States, Canada, Australia, New Zealand, and South Africa can tune in on Tuesday, August 15, 2023, to celebrate this remarkable achievement.
1000 Episodes In…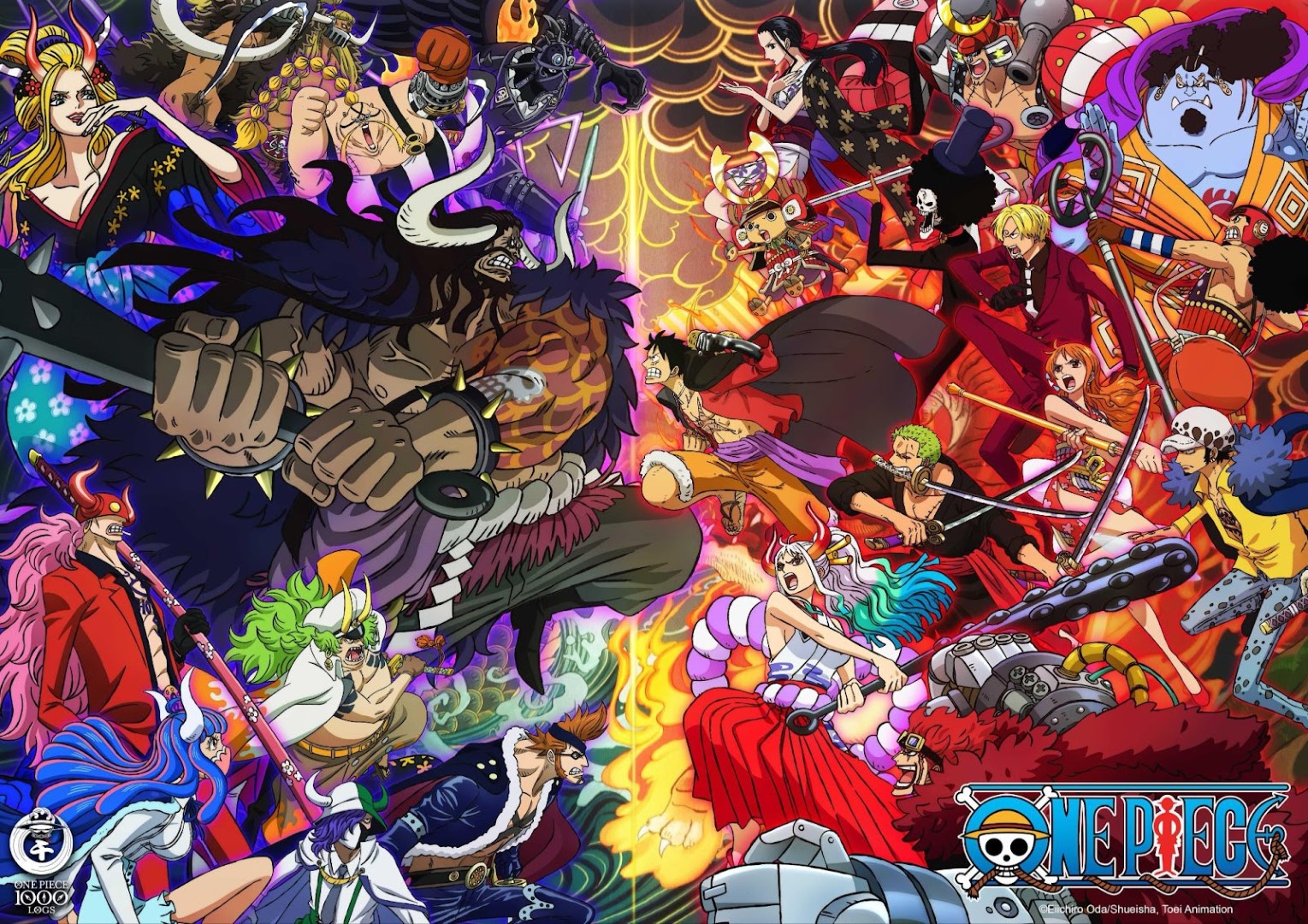 One Piece follows the adventures of Monkey D. Luffy, a young pirate with the ambition to become the king of all pirates. His relentless pursuit of the Legendary One Piece, the greatest treasure on Earth, takes him through the treacherous waters of the Grand Line and beyond. Created by Eiichiro Oda and animated by Toei Animation, One Piece has become a global phenomenon, captivating audiences with its thrilling storyline, memorable characters, and exciting battles.
RELATED: BOOM! Studios' 'Mech Cadets' Makes Mighty Animated Premiere on Netflix
The English Dub Cast
The English dub features a talented cast of voice actors, including:
Monkey D. Luffy: Colleen Clinkenbeard
Roronoa Zoro: Chris Sabat
Nami: Luci Christian
Usopp: Sonny Strait
Vinsmoke Sanji: Eric Vale
Tony Tony Chopper: Brina Palencia
Nico Robin: Stephanie Young
Brook: Ian Sinclair
Franky: Patrick Seitz
Trafalgar D. Water Law: Matthew Mercer
Kaido: David Sobolov
Kozuki Oden: Robbie Daymond
Yamato: Michelle Rojas
These actors have brought the characters to life, contributing to the show's success and popularity in English-speaking regions.
The Straw Hat Pirates Have A Lot to Celebrate
RELATED: 'One Punch Man: World' 1st Impression – This Free-to-Play Game is OP AF
Reaching the 1000th episode is a rare and significant achievement in the world of anime. One Piece continues to be a leading force in the industry, with a fan base that spans across generations and geographies. The release of the 1000th English dub episode on Crunchyroll is a testament to the show's enduring appeal and the dedication of its creators, cast, and crew.
One Piece fans, mark your calendars for August 15, 2023, and get ready to set sail on another exciting journey with Luffy and his crew. The 1000th English dub episode promises to be a special event, reflecting the show's legacy and its continued impact on the world of anime.
*For viewers who want to get into the series from the beginning, the live-action series is set to release on August 31, 2023, exclusively on Netflix. The series is being lovingly cared for and looked over by Eiichiro Oda himself, so fans can be assured it will live up to his standards.
About One Piece
Original Release Date: October 20, 1999 (USA)
Adapted from One Piece by Eiichiro Oda
Writers: Junki Takegami (#1–195), Hirohiko Kamisaka (#196–782) Shōji Yonemura (#783–)
Music by: Kohei Tanaka, Shirō Hamaguchi
Genre: Snoen, Action, Adventure; Fantasy;
Studio: Toei Animation
Licensed by: Crunchyroll
Networks (Eng): Crunchyroll, Cartoon Network, Fuji Television, MORE
Cast (Eng): Colleen Clinkenbeard, Christoper R. Sabat, Luci Christian, Sonny Strait, Eric Vale, Brina Palencia, Stephanie Young, Patrick Seitz, Ian Sinclair

Synopsis
Monkey. D. Luffy refuses to let anyone or anything stand in the way of his quest to become the king of all pirates. With a course charted for the treacherous waters of the Grand Line and beyond, this is one captain who'll never give up until he's claimed the greatest treasure on Earth: the Legendary One Piece!
Are you a "One Piece" fan? Which character is your favorite? What are your thoughts on reaching the 1000th episode milestone? Share your excitement and memories of One Piece on social media!
Source: Crunchyroll
KEEP READING: Netflix Announces 10 Amazing One Piece Fan Celebrations and Screenings Around the World