Crunchyroll Games, in collaboration with Perfect World, has unveiled their latest venture, 'One Punch Man: World,' at San Diego Comic-Con (SDCC) 2023. Based on the globally popular anime One-Punch Man, this multiplayer action game is set to launch on Windows PC, iOS, and Android, with cross-platform play and progression. The first impression of the game has left fans and critics alike in awe of its immersive gameplay and intricate design.
A New Adventure in the One Punch Man Universe
One Punch Man: World transports players into the universe of One-Punch Man, where Earth's cities and the Hero Association are under threat from a sinister wave of monster attacks. Players will step into the shoes of Saitama, the laid-back hero who can defeat opponents with a single punch, and face a new enemy.
RELATED: Pokémon Scarlet And Violet DLC Reveals Exciting Surprises in Area Zero!
Terry Li, General Manager of Crunchyroll Games, described the game as "the most ambitious Crunchyroll Games title to date" and emphasized the premiere production values that bring iconic characters and abilities to life.
First Impressions at SDCC 2023
The game's showcase at SDCC 2023 was absolutely phenomenal. The attention to detail, the faithful adaptation of the anime's storyline, and the engaging gameplay mechanics have set One Punch Man: World apart from other titles in the genre.
RELATED: THQ Nordic Reveal 'South Park: Snow Day!' Boasting Epic and Hilarious 4-Player 3D Co-Op
The collaboration between Crunchyroll Games and Perfect World seems to have paid off, with the game's production values reflecting the dedication and passion of the developers. The character designs are straight from the anime and manga but brought to life in glorious 3D. The depth of dimension really helps bring gamers into the world and into the shoes of the heroes.
The gameplay is simple and intuitive that allows players to just pick up the controller and play. While it would likely be more fluid on a gamepad, there were no issues navigating and engaging in combat with a mouse and keyboard. There are two basic attack buttons, 3 special abilities, and a movement augment button that combine to give you your full range of attacks and abilities. When using your movement augment, it changes your special abilities, giving you a total of six abilities outside of your standard combos.
While Saitama's power was scaled down, his special moves are perfect embodiments of his overpowered actions fans know from the franchise. Plus, playing through hoards of villains and timing your special to coincide with the deaths of your foes adds intense levels of gratification to the experience. Then seeing the iconic moments rendered in this beautiful world developed by Perfect World is jaw-dropping.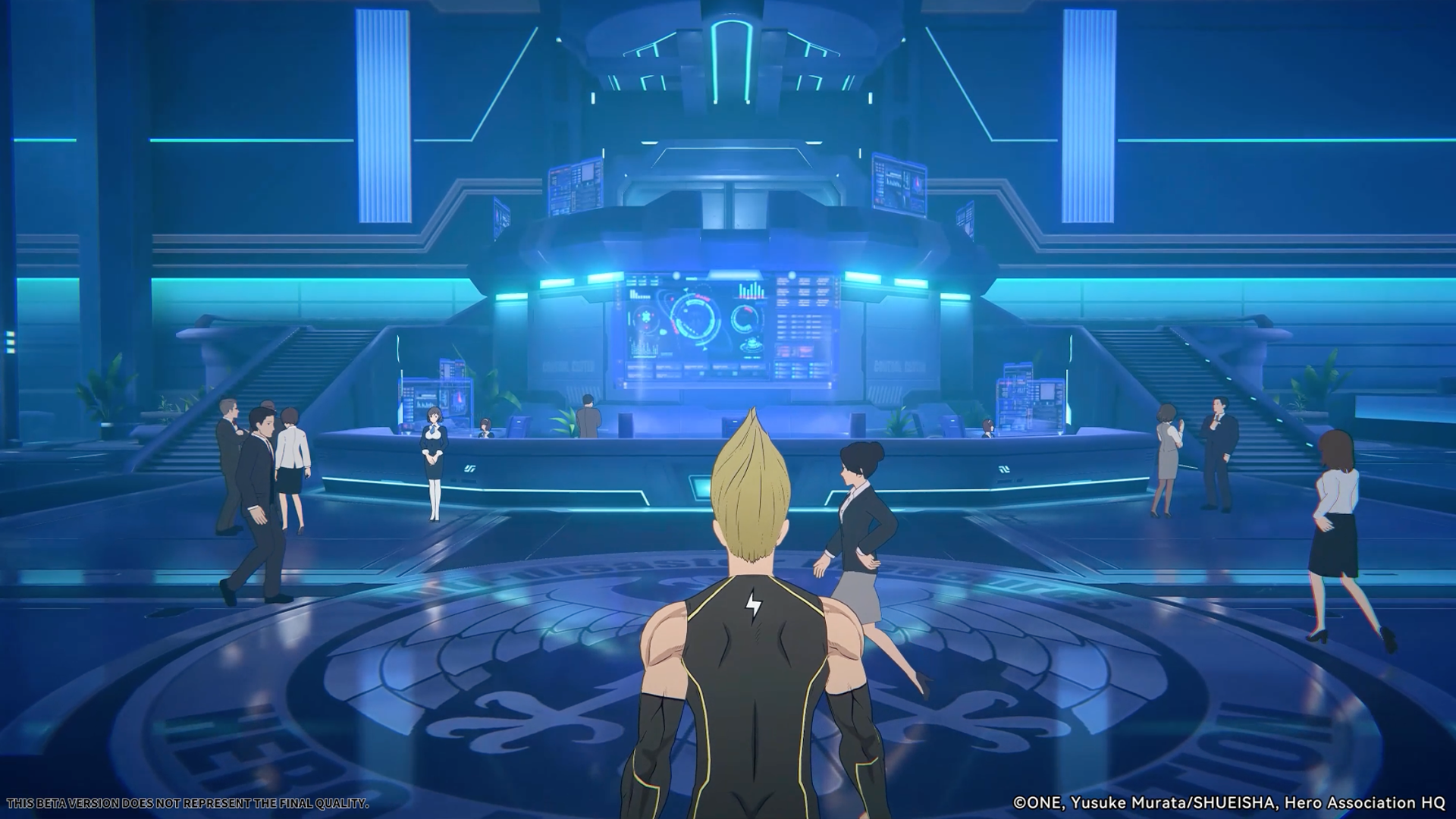 I got to test out the story mode and also the group mode, which allowed players to play together to down a boss. It was PvE-type situation, so players shouldn't expect co-op throughout the entirety of the game. But players will have the option to join up and even compete through the different matchmaking available. This is where players will get to use different heroes of Z-City and team up for awesome clashes against out-of-this-world threats.
RELATED: TMNT Co-Creator Explains Unfortunate Reason Why 'The Last Ronin' Is Not Being Made Into a Feature Film
Last thing I want to cover, One Punch Man: World will be a free-to-play game. While many of us are always a bit apprehensive when we hear that because of how manipulative and greedy many games are, I was assured that the game is not pay-to-win, but there will be in-game purchases. These will largely revolve around cosmetics and unlocks. Most of the game will be unlockable through playthrough. The game is still in early stages so the monetization still has a way to go before the full details are solidified.
Considering the game was in an early beta stage, One Punch Man: World is shaping up to be a must-play title for fans One-Punch Man and action-brawler games. It's fun, it catpures the look and feel of the franchise incredibly, and it's free to play. With pre-registration now open in several regions, including the U.S., Canada, UK, and more, the anticipation is building for what could be one of the standout releases of the year.
One Punch Man: World is set to launch later this year, stay tuned for more updates.
About One Punch Man: World
Launch Date: 2023
Publisher: Crunchyroll Games
Developer: Perfect World
Genre: Multiplayer Action
Platforms: Windows PC, iOS, Android
Price: Free (In-App Purchases)

Logline
One Punch Man: World, is published by Crunchyroll Games and developed by Perfect World. It falls under the genre of Multiplayer Action and is set to launch in 2023. The game is free, with in-app purchases available.
Are you excited about One Punch Man: World? Which characters are you looking forward to playing? What are your expectations from the game's combat system? Share your thoughts on social media!
KEEP READING: TMNT and Fall Guys Bring Gamers Turtle Power in New Collab