In a week's time, precisely on August 23, the first two episodes of Ahsoka will be released on Disney+, and it'll be worth the wait. Although the casts of Ahsoka will not be marketing the series due to the ongoing SAG-AFTRA strike, it's to be hoped that Lucasfilm will do a great job with its marketing.
Ahsoka is the continuation of the animated series Star Wars Rebels and it takes place years after the fall of the Empire. With the conclusion of the show, some characters are anticipated to make a return in Ahsoka.
Brief History of Ahsoka
Born into the family of Togrutas on planet Shili, Ahsoka Tano began exhibiting traits of greatness right from her infant stage, when she went with her mother Pav-Ti on a journey and encountered a raxshir feline. After communicating with the animal, she returned home on its back. The incident made the elder Togruta, Gantika, aware that she was Force-sensitive.
As early as three years old, Ahsoka was discovered by Jedi Master Plo Koon as a young child with a natural ability to sense others' intentions and feelings. After nearly being enslaved by an imposter and scarred by her villagers, she was accepted into the Jedi Order and began a new life in the Jedi Temple of Coruscant.
RELATED: Rebel Moon – Get Your 1st Look at the Heroes and Villains
At fourteen, Grand Master Yoda sent Ahsoka off to become an apprentice to Jedi Knight Anakin Skywalker. She and her master Anakin who have similar traits of being reckless didn't hit it off at first— with Anakin calling her "Snips" and her retorting with the nickname "Skyguy." It was after Ahsoka rescued Anakin during the battle in Christophsis that she was accepted by Skywalker.
During her adventures with her master, Ahsoka was framed for bombing the Jedi Temple and was almost sentenced to death had it not been for Anakin who caught the culprit. The culprit turned out to be Ahsoka's best friend and fellow Padawan Barriss Offee. Feeling betrayed by the Order, Ahsoka left the Jedi in order to forge her own path.
RELATED: Ahsoka LEGO Set Leak Reveals New Fan-Favorite Star Wars Characters Aboard The Ghost [SPOILERS]
Ahsoka later joined a growing rebel movement and went under the name "Fulcrum." She later met a Jedi Kanan Jarrus and his apprentice Ezra Bridger. Ezra later rescued Ashoka during her battle with the Dark Sith Lord Darth Vader after she learned that Vader was in fact her former master Anakin.
Some Of The Returning Characters On Ahsoka
StarWars.com shared some spoilers on returning characters like Ezra Bridger, and Grand Admiral Thrawn, as well as new details on Morgan Elsbeth, Baylan Skoll, and Shin Hati. There's also a little detail on the emergence of a mysterious Inquisitor. Let's check it out…
Ezra Bridger
RELATED: Star Wars Rebels: New Details Explain the Intriguing Future of Rebels In Live-Action
Being that Ezra Bridger helped Ahsoka during her battle with her former master Anakin Skywalker who later turned out to be Darth Vader, by pulling her through a portal into the World Between Worlds, she promised to find Ezra when she returns to her time zone. Ezra is yet to be found and it's believed that Ahsoka will find him, hence his character's return.
Grand Admiral Thrawn
Upon Ahsoka's return, she joined another character, Sabine Wren, to continue her search for Ezra who went missing during the Liberation of Lothal. In her quest to find Ezra, she traveled to Calodan seeking Grand Admiral Thrawn who is said to have disappeared alongside Ezra. Since she seeks to find Admiral Thrawn, it's believed that Thrawn's character will return as the villain he is.
Former Magistrate Morgan Elsbeth
The former magistrate of Calodan Morgan Elsbeth, who was dethroned by Ahsoka after a tough battle which ended up liberating the citizens of Calodan from her rule, has a score to settle. Elsbeth will maintain her role as the cold-hearted villain who is an ally to Admiral Thrawn.
Baylan Skoll
Baylan was a former Jedi Knight who survived the Great Jedi Purge. Now a mercenary and master to his appearance Shin Hati, he is an ally of Morgan Elsbeth which makes him one of the antagonists in the upcoming series. Baylan works alongside Morgan Elsbeth in her search for Admiral Thrawn.
Shin Hati
Shin is the cold and calculative young apprentice of Baylan Skoll who has embraced the dark side. She's also a mercenary and a Force user like her master and also allied to Morgan Elsbeth. Shin joined Baylon and Morgan Elsbeth in their search for Admiral Thrawn.
The Mysterious Inquisitor Marrok
The new addition to the list of villains in the series is the mysterious Inquisitor Marrok. Marrok once hunted Jedi for the Empire but following the fall of the Empire, Marrok works for Morgan Elsbeth as a mercenary she uses to carry out her evil deeds. Marrok appears in a full battle apparel with a helmet and a red double-bladed saber.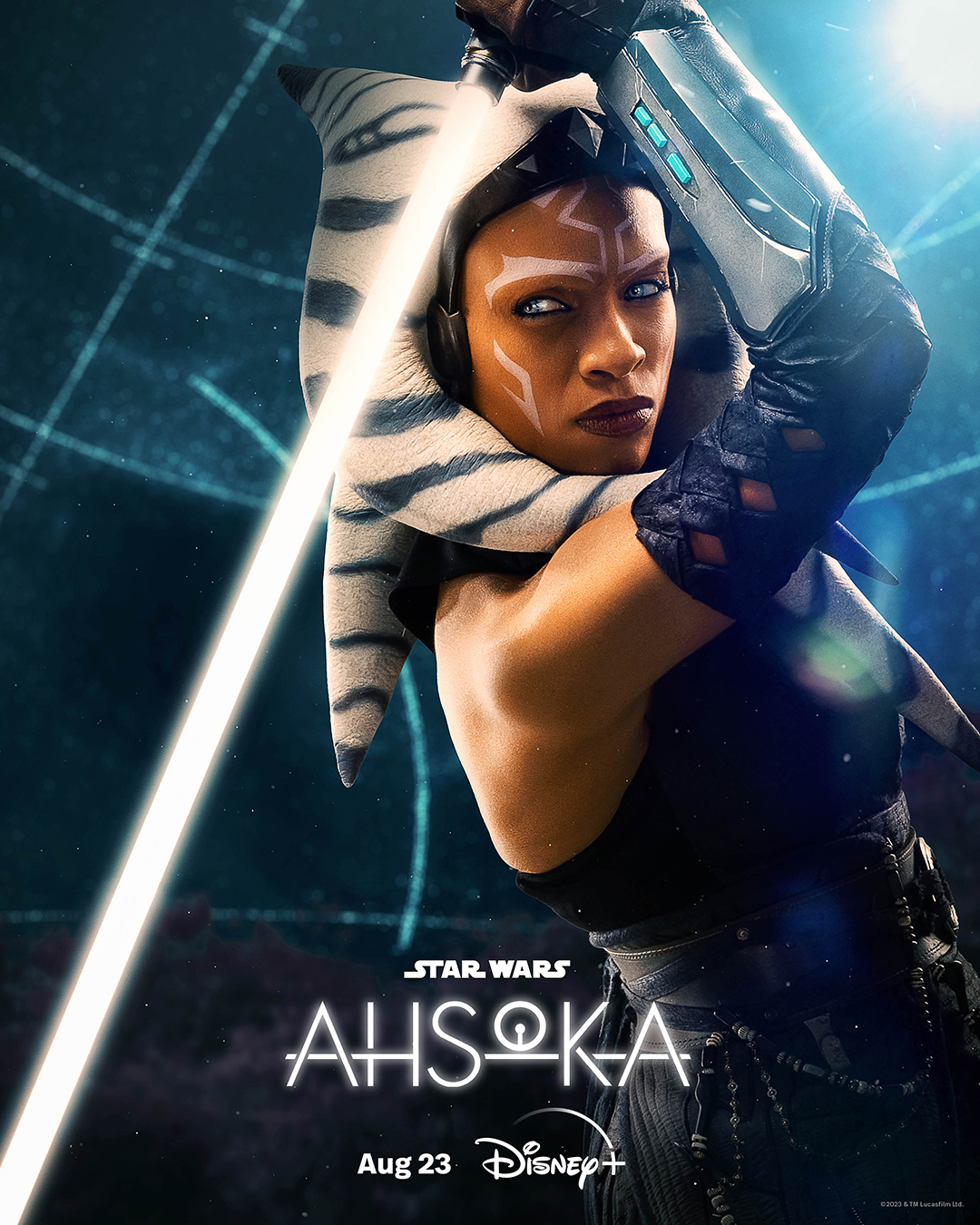 Ahsoka premieres on Disney+ on August 23, 2023. There's a chance that Inquisitor Marrok's mask might be shattered if he comes in contact with Ahsoka, revealing yet another shocking face behind it. If this were to happen, who do you think might be behind the mask? Share your thoughts in the comments below or on our social media. Keep following The Illuminerdi for more Disney+ content like this, we're always watching.
KEEP READING: Ahsoka Episode 1 & 2 Runtimes Revealed!
SOURCE: Wookieepedia, StarWars.com