Zack Snyder's Rebel Moon promises to keep you glued to your screen and sweep you off your feet at the same time. With the numerous superhero movies such as Justice League, Man of Steel, etc., which he directed during his time in the DC Extended Universe, and the undead movie like Army of the Dead which he directed for Netflix, Zack Snyder has gone onto a new project.
This project is unlike any genre he has directed before. Snyder's new project Rebel Moon is pure Sci-fi, a movie that takes place in a different galaxy far, far, far, away.
What To Know About The Movie Rebel Moon
Rebel Moon is about a peaceful colony located at the farthest edge of the galaxy called Veldt. Veldt's peace is being threatened by the armies of the tyrannical Mother World leader known as Regent Balisarius by forcing them to surrender their harvest to them.
RELATED: Witchboard – Chuck Russel Makes Triumphant Return to Horror with this Reimagined 80s Classic
For this reason, a young woman with a mysterious past who has also adopted Veldt as her homeworld was chosen by the colony to embark on an interstellar mission. Her mission is to recruit warriors from far and wide the galaxy to help fight Regent Balisarius and bring back peace to the colony.
Zack Snyder co-wrote the story with Shay Hatten and Kurt Johnstad, and it is said to be a two-part movie that will be shot back to back. The inspiration behind Rebel Moon is said to come from Akira Kurosawa's 1954 film Seven Samurai.
The Main Protagonist And Antagonist In Rebel Moon
Sofia Boutella
The main protagonist of Rebel Moon is a young woman named Kora who went out to scout warriors from different parts of the Galaxy to protect and save Veldt. Her character is played by Sofia Boutella who is best known for her roles in blockbusters films like Kingsman: The Secret Service, Star Trek Beyond, Climax, etc.
RELATED: New Polly Pocket Live-Action Film Coming From Writer/Director Lena Dunham
Kora who was once a member of the Imperium before she deserted, knows how brutal Imperium can be and what's at stake if the plans to defeat Regent Balisarius fail. Since the movie is a two-part movie, it's expected that Kora will appear in part two irrespective of what happens in part one.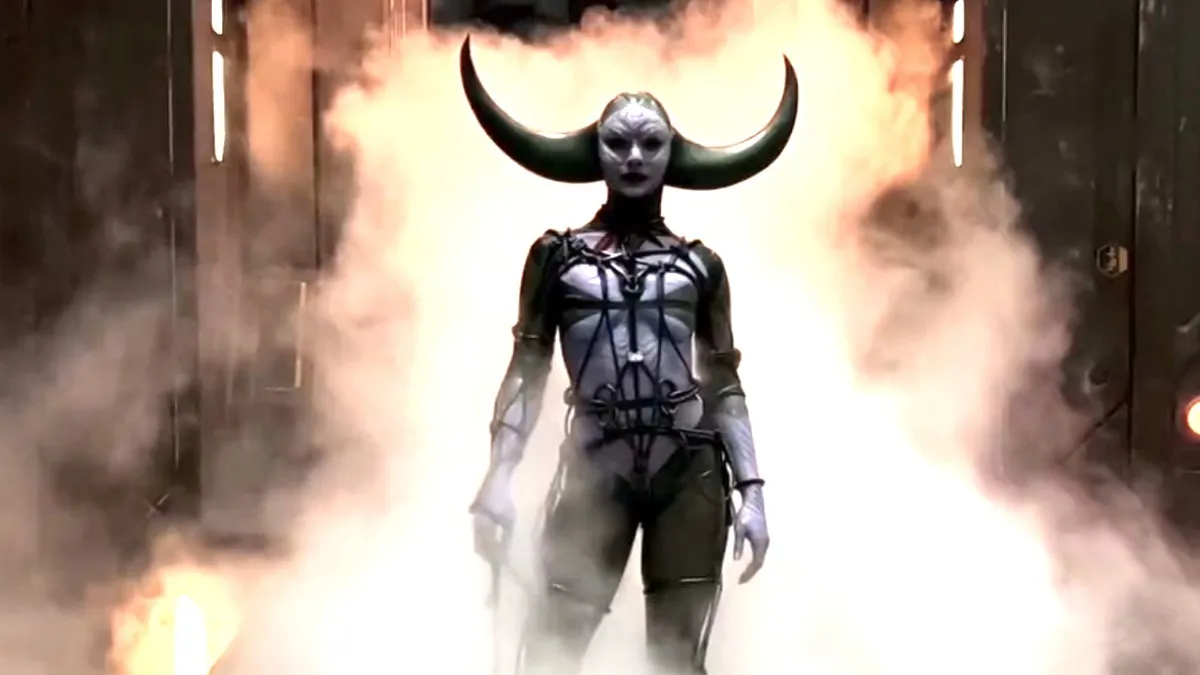 Fra Fee
The main antagonist is none other than Regent Balisarius who became ruler of the galaxy by slaying the previous King. The character is played by Fra Fee who is best known for his role in Disney+'s Hawkeye in which he played Kazi.
The Heroes In Rebel Moon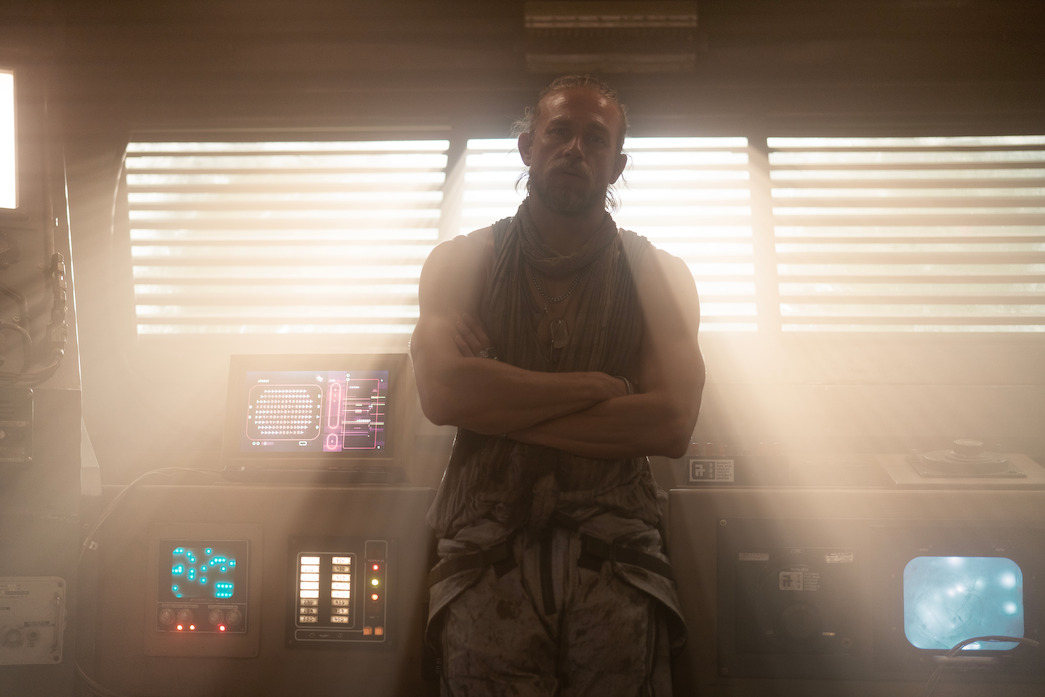 Charlie Hunnam
The heroes in the film are the warriors scouted by Kora to help fight against Balisarius and his armies. One of these heroes is Kai — a mercenary and a Tawau-Class freighter pilot. He is said to be "invaluable" to Kora's mission. Kai is played by Charlie Hunnam who is best known for his roles in King Arthur: Legend of the Sword, Triple Frontier, and The Gentlemen.
RELATED: Justice League Director Zack Snyder Shows Huge Support For Blue Beetle Ahead of New Film's Release
Djimon Hounsou
Kora also scouted General Titus, played by Djimon Hounsou. Titus is said to be a "hardened gladiator" who also served the Imperium before deserting it. Djimon Hounsou is best known for his role in The Wizard in Shazam!, he also reprised his role as Shazam in Black Adam.
Ray Fisher
Another person on the list of Kora's team is Darrian Bloodaxe. He is an insurgent who is said to have had his sight fixed on the Imperium for a long time and has been aiming at them with guerilla attacks. Darrian Bloodaxe is played by Ray Fisher. He's best known for his role as Cyborg in Zack Snyder's Justice League.
Cleopatra Coleman
The next person recruited alongside Darrian is his sister Devra. Devra was recruited at the same time as Darrian and she is said to have almost the same powers as her brother. Devra is played by Cleopatra Coleman. She's best known for her breakout movie, The Last Man on Earth.
Staz Nair
Staz Nair played Tarak— a "noble indentured servant" who owns a flying creature called Bennu that he shares a special bond with. Staz Nair is well known for playing Qhono in Game of Thrones Seasons 6-8.
The Villains In Rebel Moon
Ed Skrein
The second villain after Balisarius is his right-hand man Admiral Atticus Noble who is the Imperium enforcer and the commander of the deadly space cruiser called The King's Gaze which transports battalions of soldiers taking orders from him.
Admiral Atticus Noble is played by Ed Skrein. Ed Skrein is well known for his roles in blockbuster films like, Alita: Battle Angel, Deadpool, The Transporter: Refueled, and Maleficent: Mistress of Evil. When describing his character to Netflix Tudum, Ed Skrein said,
"When you look at Noble, you see the harshest type of military savage ness. You see a ruthless, cold man who has chosen horror over morality for the directness of it. In a world where morality is waning, he has cast morality aside in the name of ambition."

– Ed Skrein –
Doona Bae
Doona Bae, who has appeared in movies like Jupiter Ascending, Sympathy for Mr. Vengeance, The Host, and Broker, plays a villain in the film known as Nemesis. Nemesis is "a cyborg sword master whose mechanical hands allow her to wield molten-metal weapons." She and Kora will clash multiple times and she isn't prepared to make it easy for Kora.
Rebel Moon is scheduled to be released on Netflix on December 22.
With Rebel Moon as a two-part movie, it's obvious that Regent Balisarius made it to part two. Do you think Admiral Atticus Noble will also make it to part two or will his villainy end in part one? Share your thoughts in the comments below or on our social media. Keep following The Illuminerdi for more Netflix content like this, we're always watching.
SOURCE: Netflix Tudum, Cinemablend
KEEP READING: Fantastic Four: Adam Driver's Reason For Turning Down Mr. Fantastic Role May Have Just Been Revealed