Crunchyroll features a collection of anime perfect to get you back into the school spirit. These include a mix of new and past titles that you may have added to your watchlist but have not started. The list involves a mix of isekai and even comedy anime that highlight the school spirit while displaying many aspects of learning. Here is our list of the best anime to get you into the School Spirit before September starts the next year of education that led you into the future.
Anime has boomed in recent years as a range of content has been enjoyed worldwide. From drama to Isekai adventures, there are different titles that fans have been enjoying that excite viewers with each episode. Along with a great source of entertainment and a form of art, the medium also features highly valued stories and has great cultural significance, within and outside Japan. Many stories also emphasize the importance of family, friends, teamwork, and many other important values.
Anime For the Back-To-School Spirit
The following anime series list is comprised of a range of content that is perfect to get any fan back into the school spirit. As the environment and attitude towards learning are the main features, we have included the Isekai and romance genres as part of this list. Anime that are included in school are also featured but ultimately, themes of knowledge and working towards the future are the main factors. Here are the top 6 anime we have selected based on these parameters to get you back in the mindset for school.
RELATED: Netflix Celebrates Rich Japanese Content Slate At Anime Expo 2023
6) The Misfit of Demon King Academy – 2 Seasons
A curious tale regarding a reincarnated Demon King as he returns after his death 2000 years later. However, his descendants have become weak after being accustomed to peace and soon enters the Demon King Academy. Despite being the reincarnation of the Demon King with his past life's memories, history had been changed and mysteries deepen as Anos is labeled a misfit and is not recognized as the returned lord. Along with an epic OP fantasy adventure, the essence of learning and friendship at School is at the heart of this amazing anime series.
5) The Great Cleric – 1 Season (NEW)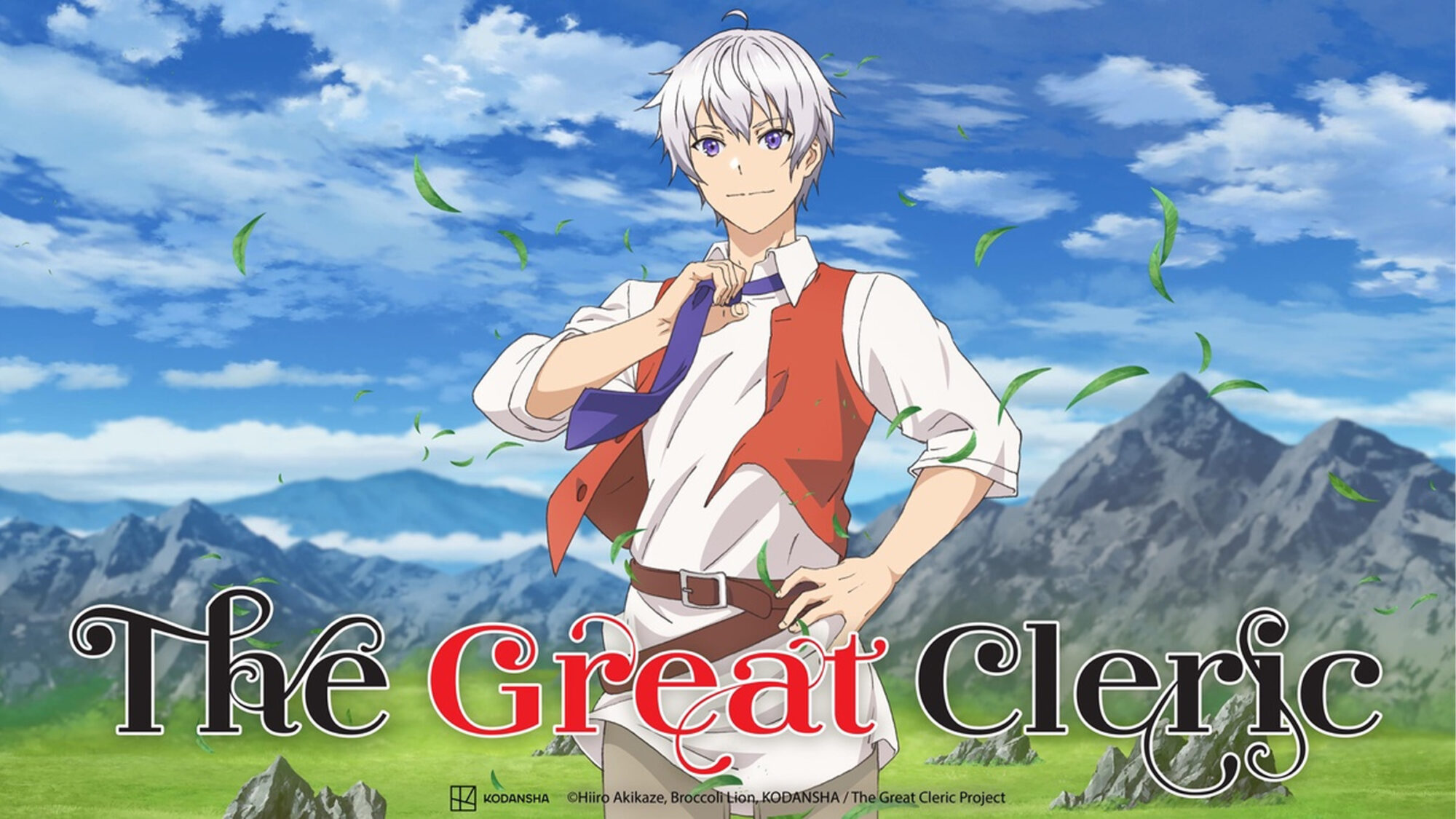 Although this isn't set in a high school, the foundation of learning applies to this irregular choice for the first anime in this category. Fundamentally, the anime focuses on learning and the grind that comes with it. The story follows a Businessman as he dies and gets reincarnated in a world of fantasy and magic. After calling himself Luciel, he begins to choose his path for the future in his new life, which perfectly reflects the concept of working towards a career. This is also the latest release as the show is simulcast on Crunchyroll, with the first Season still airing.
4) The Irregular at Magic High School – 2 Seasons
A fantastic anime featuring the unique bond between siblings as they attend a magic high school. The story is set in a world where magic exists but is called upon using a Casting Assistant Device (CAD), which is infused with a user's Psions. Although his sister is extremely powerful, Tatsuya seems to have no potential but hides his special ability and demonstrates immense battle experience that suggests he is no ordinary student. This is a great anime series to highlight how proficiency and honed talents can open many doors. Only Season 2 and the prequel movie are currently available on Crunchyroll, but Season 1 is on Netflix if you wish to dive into the story.
3) The Quintessential Quintuplets – 2 Seasons
The high school drama could not be bigger as one financially struggling student finds himself teaching 5 beautiful Quintuplets. The story captivates audiences as the future bride is the constant question as the story unfolds with Futaro Uesugi trying to help 5 failing sisters. Each one starts out rejecting him and even hate studying, but special relationships develop as they eventually start to improve. The whole series showcases the importance of effort and how recognizing your strengths and weaknesses can help your future. It is a heart-warming and hilarious anime series that is a joy to witness and featured a finale movie after 2 seasons.
2) Dr. STONE – 3 Seasons
Showcasing how Science is a momentous part of life, this anime features Senku as he takes each step of Scientific advancement to bring back humanity. After a mysterious phenomenon petrifies humanity, Senku awakens thousands of years to discover civilization as we know it has ended. To survive and unravel the mystery, he eventually finds a way to bring back his friends and start the scientific climb toward his goal. This is a fantastic series that highlights technology and methods some take for granted and demonstrates the power of knowledge you can gain at school.
1) Welcome to Demon School! Iruma-Kun – 3 Seasons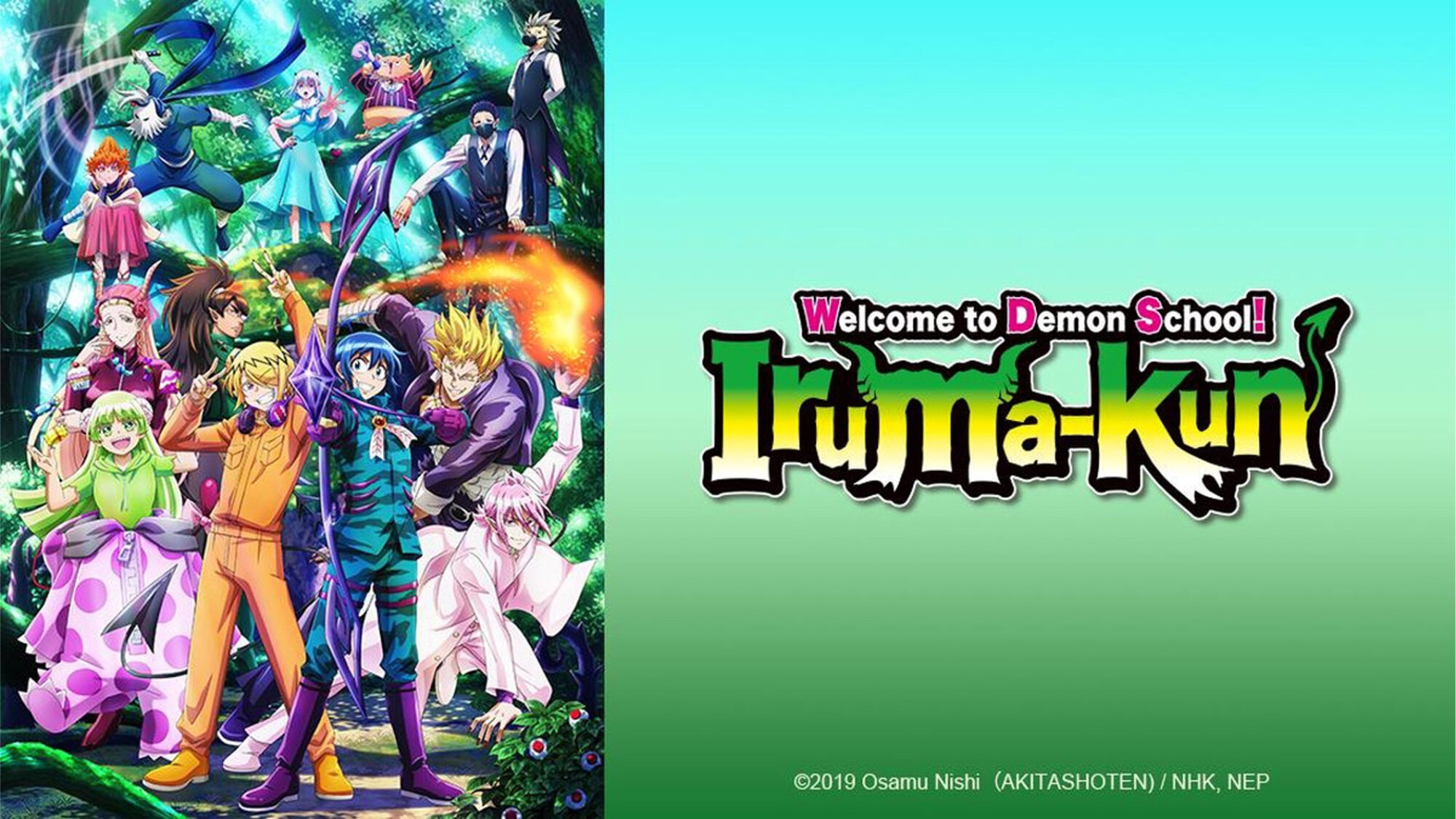 This is one of the best examples of School integration as a Human is forced to attend a school for Demons. Iruma is sold to a high-ranking Demon by his selfish parents but is surprised to discover that Sullivan wants him to become his grandson. Unable to reject any request, he accepts and finds himself trying to hide his identity and learn as much as possible to survive in the underworld. The anime also features fantastic lores and currently consists of 3 seasons, with 65 episodes. Although a fantasy series, the story demonstrates that the right attitude towards School can lead to life-long friendships and wonderful memories.
RELATED: JUJUTSU KAISEN CURSED CLASH BRINGING WILDLY POPULAR ANIME ONTO CONSOLES AND PC IN NEW ACTION GAME
Although there are many anime series that meet the criteria, these releases fully embody the learning spirit that schools represent. Although some aren't set within high schools or academies, these releases all feature the key elements to get anybody hyped for the new School year. Whether you are in the US and have just returned or awaiting September in the UK, these fantastic animes that are found on Crunchyroll will help you see School life from a different perspective.
What do you think of our Back-To-School Anime List? Have you dived into any of these releases? Which anime do you recommend for getting into the school spirit? Let us know on social media and keep following The Illuminerdi for more anime content.
SOURCE: Crunchyroll
KEEP READING: Animation Is Film Festival Review: One Piece Film Red Is A Musically Epic, Action-Packed, Emotional Thrill Ride