We have news of yet another live-action remake of a Disney classic, with Hercules next on the block for the transformation. It comes as no surprise since Disney's live-action remakes of their animated classics have generally been popular at the box office and garnered much attention from audiences. These remakes aim to bring beloved animated stories to life with a fresh perspective, updated visual effects, and often a mix of nostalgia and new elements.
However, while these remakes have generally performed well financially, they have also generated discussions and debates among audiences and critics. Some appreciate the opportunity to see familiar stories in a new light. That said, others argue that the original charm and uniqueness of the animated classics can be challenging to replicate in live-action adaptations. A new rumor has also been reported online on who might be playing the leading roles in the upcoming film.
RELATED: Live-Action Hercules Adaptation Taps Disney's Aladdin's Renowned Director, Guy Ritchie, to Direct
WHAT IS DISNEY'S HERCULES ABOUT?
Released in 1997, Disney's animated Hercules is an animated musical fantasy-comedy that loosely adapts the legendary Greek myth of Heracles (while calling him by his Roman name Hercules). The film follows the story of Hercules, the son of Zeus, the king of the Greek gods, and Hera, his wife. Hercules is born with immense strength and god-like abilities, but he is kidnapped by Hades, the god of the Underworld, who seeks to take control of Mount Olympus, the home of the gods.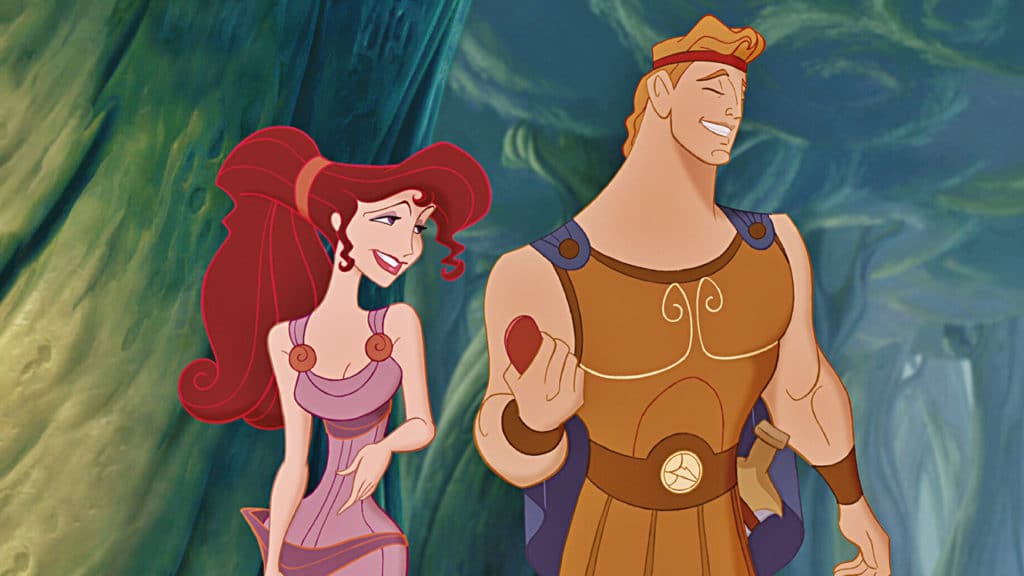 Hades plans to overthrow Zeus and rule Olympus, but a prophecy reveals that Hercules could thwart his plans. To prevent this, Hades orders his minions, Pain and Panic, to give Hercules a potion that will strip him of his godly powers and make him mortal. However, the potion does not work fully, leaving Hercules incredibly strong, albeit mortal.
Along the way, Hercules meets and falls in love with Megara (Meg), a sassy and independent woman with a mysterious past. However, Meg is secretly working for Hades, who blackmails her into doing his bidding by holding her soul captive. As Hercules gains fame and recognition for his heroic deeds, Hades realizes that he needs to eliminate Hercules to proceed with his plan. He offers a deal to Hercules – if he can survive and prove his heroism for a day, Meg's soul will be released. Hades then releases several monstrous Titans to destroy Hercules.
With the help of his friends, including Phil, Pegasus (his flying horse), and a group of comical and quirky gods, Hercules faces numerous challenges and battles with the Titans. Eventually, he defeats them and saves the city of Thebes.
As reported by My Time To Shine Hello on Twitter, Taron Egerton (Rocketman, Kingsman: The Secret Service) is tipped to play the muscular demi-god. Given that the character's whole raison d'etre is his strength and musculature, it'll be interesting to see what kind of fitness regime Egerton takes on if he accepts the role.
Meanwhile, American singer Ariana Grande is rumored to be in the running for Megara. Ariana is best known for her music and singing abilities, she's no stranger to cinema, having taken the role of international music star Riley Bina in the 2021 black comedy Don't Look Up. She will also star in the upcoming film adaptation of the hit musical, Wicked, in the coveted role of Glinda.
Rumors reported by Max Blizz also suggest that Danny Devito will reprise his role as Phil the Satyr, though it's unclear whether he'll provide the voice or take a live-acting role. Of course, these are just rumors for now. Disney has not yet confirmed any casting rumors, and it will likely be a while before any casting news is announced until the current SAG-AFTRA strike against the Alliance of Motion and Television Producers (AMPTP) is resolved. No acting deals can be signed until the strike is resolved either.
Production on the live-action remake won't be able to start until WGA and SAG-AFTRA strikes are both resolved as well. The WGA has been on strike against the AMPTP since early May. SAG-AFTRA declared its own strike against the AMPTP on July 14, and both are still ongoing.
RELATED: The Little Mermaid – Javier Bardem Unveils How Parents Learn Real Love From Their Children
Disney's Hercules remake does not yet have an official release date. More details on the production will likely take shape later on following the strike resolutions.
Hercules has an additional challenge because, like Mulan, the original film is far removed from the source material (to make the story palatable to a younger audience). Will the film go the Mulan route and 'age up' the cartoon, or will it stick to being a straightforward remake? Let us know your predictions for the films, and your thoughts on the casting on The Illuminerdi's social media.
SOURCE: My Time To Shine Hello
KEEP READING: Hercules Rising To The Ranks Of Disney's Live-Action Remakes