Filmmaker Taika Waititi, the director of both Thor: Ragnarok and Thor: Love and Thunder, has provided some insight into what might happen with Thor 5! In the upcoming movie book from Titan Comics, Marvel's Thor 4: Love and Thunder Movie Special Book, due out next month, there's a quote from Waititi where he offers some advice to the next director of Thor 5.
THOR 5: TAIKA WAITITI OFFERS HIS ADVICE FOR NEXT DIRECTOR
Waititi is well-versed in the Thor film franchise and the Marvel Cinematic Universe. He not only directed the third and fourth Thor movie films, but he also portrayed the character of Korg in multiple films, including Avengers: Endgame. While Love and Thunder was the fourth solo outing by Chris Hemsworth as Thor, it looks like the film left the door open for future adventures of everyone's favorite God of Thunder.
RELATED: Thor Love and Thunder Has Second Biggest Thursday Opening of 2022
In the new book, there's material with Waititi where the filmmaker speaks about the future of Thor as a character in the MCU and a future movie. The director shared what could be in store for Thor in a Thor 5 movie and what the next director would need to look for in a villain, with Thor having faced such adversaries as the Goddess of Death, Hela, in Ragnarok, and Gorr the God Butcher in Love and Thunder. He stated as follows:
"What is left to do to him? It's got to be something that feels like it's carrying on with the evolution of the character, but still in a very fun way and still giving him things to come up against that feel like they're building on the obstacles that he has to overcome. I don't think we can have a villain that's weaker than Hela. I feel like we need to step up from there and add a villain that's somehow more formidable"

h/t to Screenrant for the transcription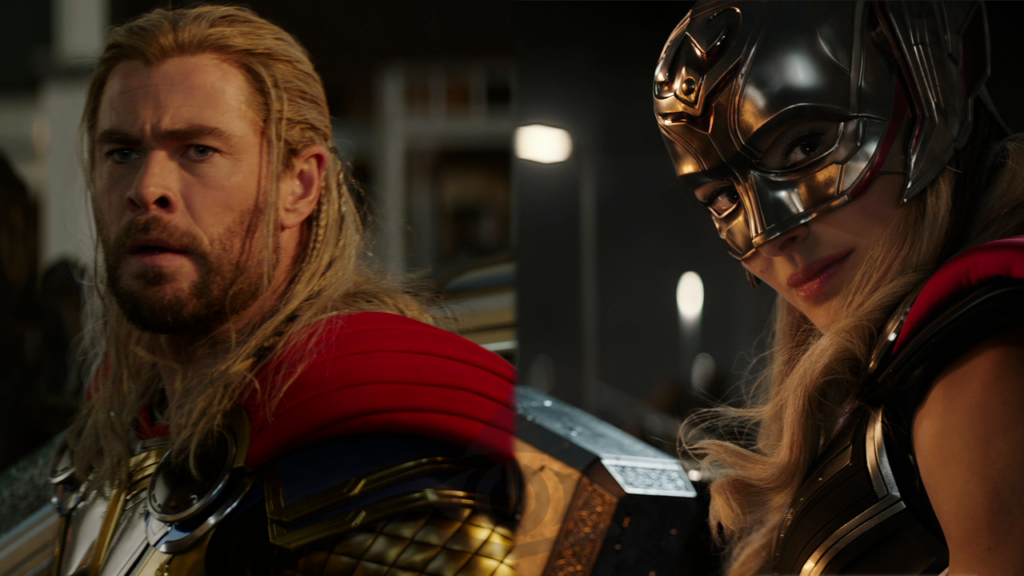 Marvel Studios has yet to confirm a Thor 5 in the works. Not to mention, there is very little they can do in ways of development or production right now at Marvel due to the ongoing Writers Guild of America (WGA) and actors' union (SAG-AFTRA) strikes against the Alliance of Motion Picture and Television Producers (AMPTP). The strike has delayed or halted multiple Marvel Studios productions, other than ones that have already wrapped filming.
That said, Thor: Love and Thunder easily left the door open for future adventures with Thor. Thor is still around and battling bad guys, and now he has an adopted daughter, Love, who he's teaching everything that he knows as well. So, the potential is there provided Hemsworth has interest and would like to come back aboard. Elsewhere, Hemsworth could also appear in other MCU films, such as Avengers: The Kang Dynasty and Avengers: Secret Wars.
However, if Marvel Studios and Hemsworth do have more plans for what's next with Thor, they haven't given any ideas as of yet. It will be interesting to see if Thor somehow figures into some of the MCU's future plans at some point, whether that means a proper sendoff for Hemsworth's character, a new solo movie, a team-up film, or something else entirely.
RELATED: Chris Hemsworth Posts Heartwarming BTS Photos of (SPOILER) On Set of Thor 4
Currently, Waititi is not connected to direct any MCU or Thor 5 coming up. His next film is the biographical sports comedy-drama, Next Goal Wins, which is due out November 17. He's also attached to direct a Tower of Terror film for Disney and a currently planned, untitled Star Wars movie for Lucasfilm.
Marvel's Thor 4: Love and Thunder Movie Special Book arrives on September 19. The book is available to pre-order now at Amazon. Meanwhile, all four Thor movies, including Waititi's Thor: Ragnarok and Thor: Love and Thunder, movies of the MCU are available to stream now on Disney+.
What do you think of the news? Do you have any picks for who you think should direct the next Thor movie? Who do you think the villain should be of Thor 5? Do you think Gorr was a better villain than Hela? Let us know your thoughts about the news on The Illuminerdi's social media.
SOURCE: Marvel's Thor 4: Love and Thunder Movie Special Book, Screenrant
KEEP READING: The Mighty Thor: What Could Be Next For The Hero After Thor 4?