Netflix has released an exclusive video, offering fans a behind-the-scenes look at the upcoming live-action adaptation of One Piece, the world's most legendary and popular manga series. This sneak peek video marks the beginning of a 10-day countdown leading up to the epic global debut of One Piece on August 31, 2023.
A Sneak Peek into One Piece
The new featurette includes never-before-seen interviews with the cast and creative team of One Piece. They discuss the challenges and triumphs of bringing Eiichiro Oda's iconic manga to life in a new format, the process of finding the perfect cast, and the impressive stunt coordination involved in the series. These interviews were conducted in the summer of 2022 and provide an intimate look at the making of this highly anticipated series.
RELATED: Why Netflix's 'One Piece' is The Best Way For New Fans to Begin the 26-Year-Old Franchise
Global Fan Celebrations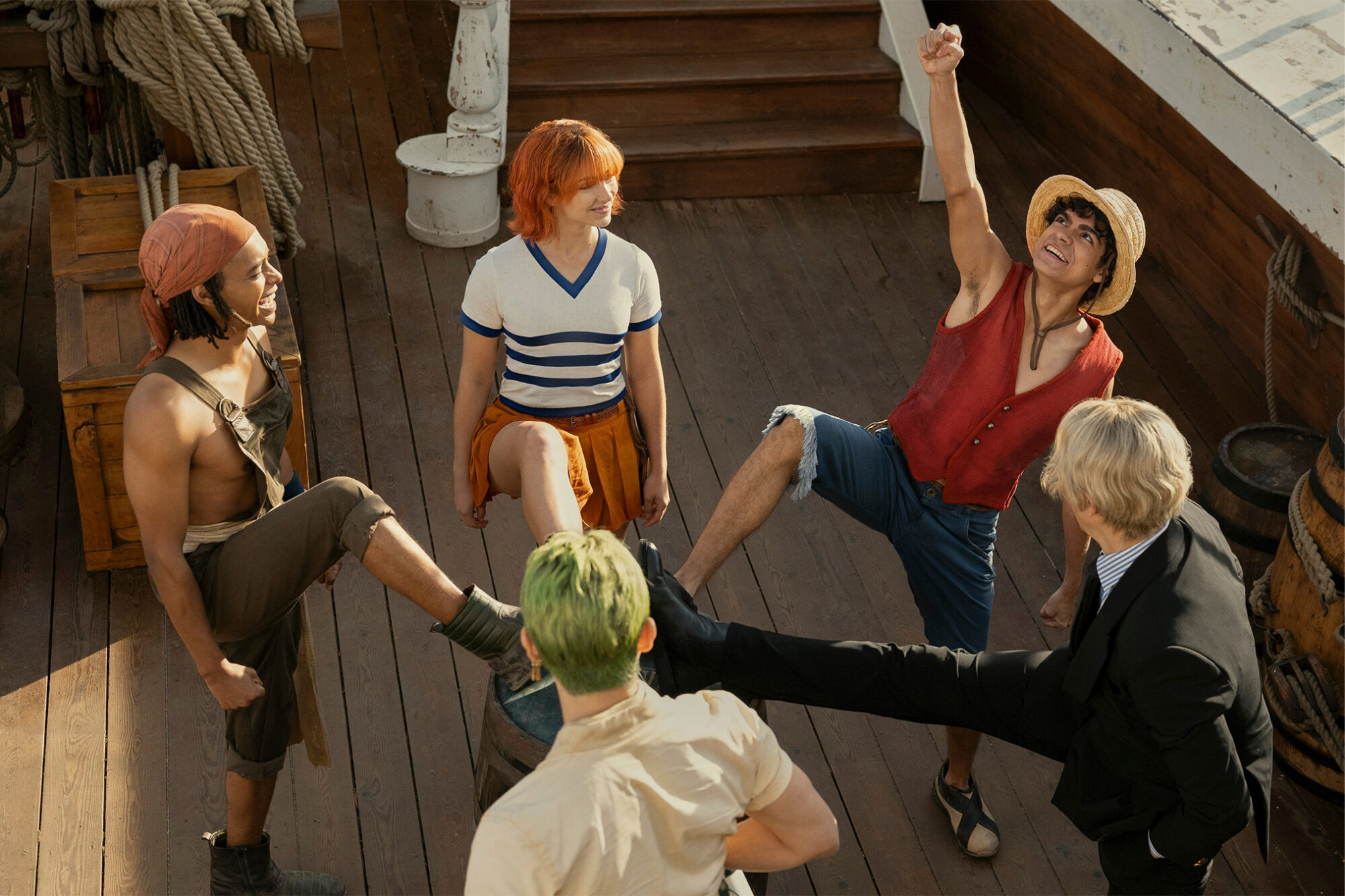 Netflix has also announced a series of 10 fan celebrations taking place around the globe, including events in the US, France, Indonesia, Japan, Italy, Philippines, Thailand, Germany, Brazil, and Mexico. The celebrations kick off on August 24 in Los Angeles at the Santa Monica Pier, where attendees will enjoy private access to rides and games at Pacific Park, followed by a first-look screening of episode 101.
RELATED: Netflix Announces 10 Amazing One Piece Fan Celebrations and Screenings Around the World
The MANA Podcast
Fans can further immerse themselves in the world of by tuning into the official ONE PIECE podcast, The MANA Podcast, hosted by Matt Owens, screenwriter and co-showrunner. The podcast features discussions with entertainment industry friends about their favorite anime series and tropes.
One Piece is based on Japan's highest-selling manga series in history by Eiichiro Oda. It follows the high-seas adventure of Monkey D. Luffy, a young adventurer who sets off on a perilous journey to find the legendary treasure, The ONE PIECE, and become the King of the Pirates.
RELATED: The Incredible ONE PIECE 1000th English Dub Episode to Premiere on Crunchyroll on August 15, 2023
The live-action series stars Iñaki Godoy as Monkey D. Luffy, Mackenyu as Roronoa Zoro, Emily Rudd as Nami, Jacob Romero Gibson as Usopp, and Taz Skylar as Sanji. Created in partnership with Shueisha and produced by Tomorrow Studios and Netflix, the series is written, executive produced, and showrun by Matt Owens and Steven Maeda.
A New Chapter for the Strawhat Pirates
Netflix's behind-the-scenes look at One Piece offers fans a tantalizing glimpse into the making of this live-action adaptation. From the cast's insights to the creative team's vision, this sneak peek video promises an exciting and faithful rendition of the beloved manga series. With global fan celebrations and exclusive content, the anticipation for One Piece continues to build as the premiere date approaches.
About Netflix One Piece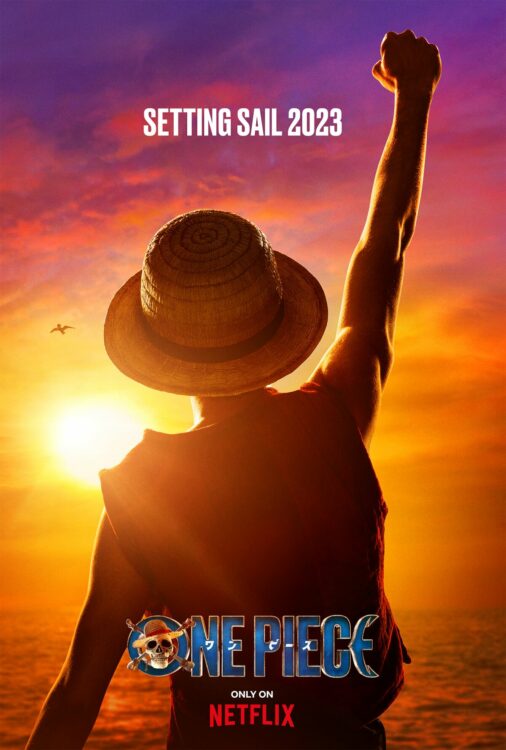 Release Date: August 31, 2023
Showrunners, Executive Producers, & Writers: Matt Owens, Steven Maeda
Executive Producers: Eiichiro Oda, Marty Adelstein, Becky Clements
Production: Tomorrow Studios, Netflix
Cast: Iñaki Godoy, Mackenyu, Emily Rudd, Jacob Romero, Taz Skylar, Vincent Regan, Ilia Isorelýs Paulino, Morgan Davies, Aidan Scott, Langley Kirkwood, Jeff Ward, Celeste Loots, Alexander Maniatis, McKinley Belcher III, Craig Fairbrass, Steven Ward, Chioma Umeala.

Logline
Based on Japan's highest-selling manga series in history by Eiichiro Oda, ONE PIECE is a legendary high-seas adventure unlike any other. Monkey D. Luffy is a young adventurer who has longed for a life of freedom since he can remember. Luffy sets off from his small village on a perilous journey to find the legendary fabled treasure, ONE PIECE, to become King of the Pirates! But in order to find the ultimate prize, Luffy will need to assemble the crew he's always wanted before finding a ship to sail, searching every inch of the vast blue seas, outpacing the Marines, and outwitting dangerous rivals at every turn.
Are you excited to see One Piece come to life on the screen? What are your expectations from the live-action adaptation? Will you be attending any of the global fan celebrations? Share your thoughts on social media and become part of the Straw Hat Pirates!
Source: Netflix
KEEP READING: Netflix's 'Disenchantment' Returns with "Part 5" the Epic Final Season