The trailer for Loki season 2 we got to see just a few weeks ago was filled with time shenanigans and plenty of teases as to where (and when) the series will go next, as well as some of the characters, new and returning, that will appear. But one of the most intriguing aspects about it was seeing Sophia Di Martino as Sylvie (the female Loki variant from season 1) working at a fast food chain in what seems to be the beginning of the season.
A Recap of the Loki Season 1 Finale
Well, apparently, the creators came up with a very good reason for that, but let's backtrack. The first season ended with Loki and Sylvie finding the Citadel at the End of Time, where we were introduced to He Who Remains, the first of many Kang the Conqueror variants that will be appearing in the Marvel Cinematic Universe over the next few years (we saw Kang himself in Ant-Man and the Wasp: Quantumania and plenty of other variants in the post-credits scene of that movie). The Loki season 1 finale depicted the events that officially kicked off the Multiverse Saga, with He Who Remains' death being the reason why the Multiverse was branched off and now it's in chaos.
RELATED: Loki: Check Out The Return of Jonathan Majors In New Season 2 Trailer
We know that Loki then returned to the TVA headquarters and found that Mobius didn't recognize him; additionally, the statues of the Time Keepers had been swapped by a figure of Kang (or a variant of his). But what happened to Sylvie? As revealed by the trailer, she's now working at McDonald's, and the reason why has now been revealed.
Why Is Sylvie Working at McDonald's?
In an interview with FastCompany.com, executive producer Kevin Wright revealed that after filming on season 1 ended filming, he sat down with Sophia Di Martino in an unofficial capacity to try to figure out where her character would go next. As he explained:
"This character had been on a decades-long, maybe centuries-long revenge mission, and the classic trope of those stories is that it's all-consuming and she's not thinking about what comes next. Now she has this moment of opportunity, where is she going to go?"
RELATED: Working Titles for Avengers 5 and 6 May Reveal A Cosmic Connection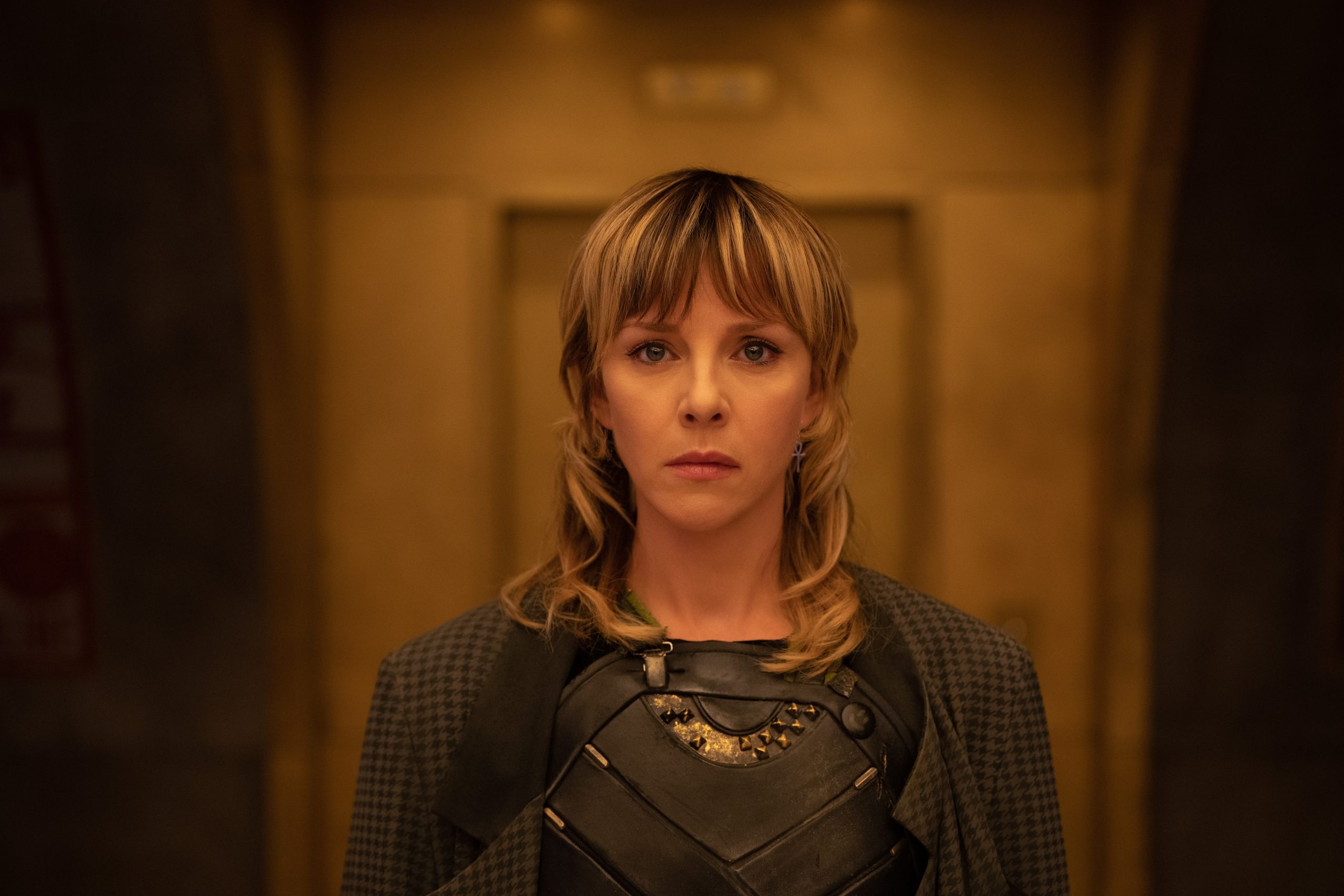 "She'd probably be pretty hungry," said Di Martino. That prompted the creative team behind the show to think of a scenario where Sylvie would just land on a McDonald's door and never leave. As Wright explained:
"When we stayed in the view of character, this woman who went on the run as a child, had been running through time, a fugitive of time, living in apocalypses, never being able to relax or slow down, the novelty of walking into a 1980s McDonald's looked appealing. You play a Little League game and go to McDonald's. You go to a kid's birthday party at McDonald's. Someone like Sylvie would never have experienced that, and would be really taken by that."
RELATED: THOR 5: DIRECTOR TAIKA WAITITI GIVES HIS ADVICE FOR NEXT INSTALLMENT
In a move echoing Iron Man's inclusion of Burger King as a pivotal plot point (and a shameless product placement), Loki season 2 is now introducing McDonald's into the MCU. For that, the studio partnered with the fast-food company, and as a result, they also produced two ads for them that include footage from the new season:
Loki Season 2 Comes Out on October 6
Marvel Studios is following up its worst-received series (and probably least-watched as well) in Secret Invasion with the second season of its biggest TV hit with audiences (WandaVision still bested it at the Emmys, though), but this time, showrunner Michael Waldron is not returning. Despite that, hopes are high that the team at Marvel will get away with another win this year after Guardians of the Galaxy Vol. 3, which they desperately need. They are probably already bracing for impact with the release of Echo, which has zero positive buzz — The Marvels is a bit of a wild card right now.
RELATED: New Doctor Strange 3 Plot Leak Reveals Devastating Connections To Avengers: Secret Wars
Regardless, new episodes of Loki, with the entire cast from the first season returning, are coming out on October 6. The lineup also includes Jonathan Majors, who is in plenty of legal trouble after serious accusations were made against him both in public court and also on the court of public opinion, through a devastating Rolling Stone article that could hold enough weight to keep him out of Hollywood for a few years, even if he's exonerated by the law. Majors is set to play a supporting part in the new season as Victor Timely (and maybe even another intriguing variant), and as confirmed by the trailers, Marvel intends to keep him in the show. Whatever happens after, Kevin Feige probably doesn't even know yet.
What do you think about this new Sylvie story detail for Loki season 2? Are you excited to see Sophia Di Martino back as Sylvie? Do you have any theories or predictions for Sylvie or Loki season 2? Let us know on our social media, and stay tuned for more from Marvel Studios!
KEEP READING: Kate Dickie Cast In Loki Season 2 To Play This Surprising MCU Villain: Exclusive