A new Deadpool 3 rumor indicates Scarlet Witch might not have much of a presence at all in the film as fans may have believed.
Deadpool 3 is slated to be a strongly multiverse-focused installment in the Marvel Cinematic Universe, which makes an appearance by Scarlet Witch seem very possible. Scarlet Witch/Wanda Maximoff, portrayed by Elizabeth Olsen in the MCU, was last seen in 2022's Doctor Strange in the Multiverse of Madness. After Scarlet Witch's ambiguous fate at the end of that film, fans have been left wondering where the character will show up next.
Deadpool 3 Will Sadly Not Feature Scarlet Witch
RELATED: Deadpool 3's Rumored Gambit Costume Will Make X-Men Fans Go Crazy
Reliable scooper, @CanWeGetSomeToast, confirmed on X that rumors about Scarlet Witch's return in Deadpool 3 are false. Based on CanWeSomeToast's post, neither the Earth-616 or Earth-838 versions of Scarlet Witch will be in Deadpool 3.
This is definitely disappointing since if Scarlet Witch made an appearance in Deadpool 3, her ties to mutants could've finally been thoroughly explored. However, there are a couple of other projects the Scarlet Witch could return to.
Scarlet Witch And Her Future In The MCU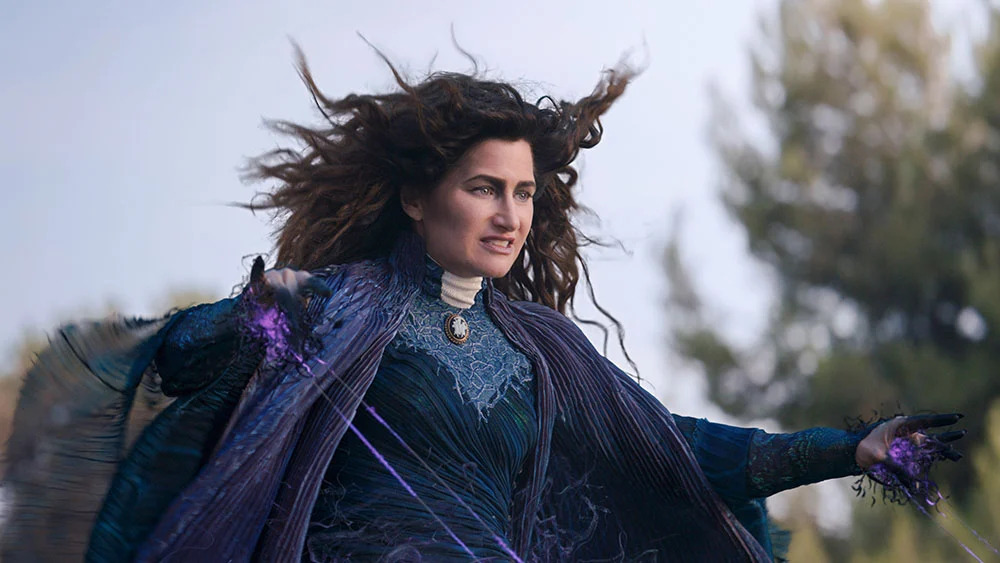 It seems very likely Scarlet Witch's next appearances will be in the MCU's Disney + shows. Specifically, WandaVision's two different spin-off series.
Looking at Agatha: Coven of Chaos, it's likely Scarlet Witch might cameo towards the series' beginning to call back to WandaVision's events and Agatha Harkness's battle with Scarlet Witch. Scarlet Witch could also cameo in the Agatha: Coven of Chaos' ending, connecting the series' events to the grander MCU.
Considering Scarlet Witch and Vision's romance was the heart of WandaVision, it's far more likely Scarlet Witch will have a bigger role in Vision Quest. Vision Quest could easily have White Vision encounter Wanda again when he tries retracing the original Vision's steps. This encounter can provide a definite resolution to Scarlet Witch and Vision's love story, before the events of Avengers: The Kang Dynasty and Avengers: Secret Wars.
RELATED: Deadpool 3: New Rumor Might Reveal One Of The Film's Exciting Villains
Besides Avengers: The Kang Dynasty and Avengers: Secret Wars, the only other MCU films Scarlet Witch may have a presence in are Doctor Strange 3 and Blade. While a redemption arc in Doctor Strange 3 is an obvious route for Scarlet Witch's return, Blade could reference her in dialogue or have her come into conflict with Blade in the post-credits scene.
Based on the release windows for each of these upcoming MCU projects, fans won't have to wait much longer for Scarlet Witch's return. Regardless of which MCU project Scarlet Witch returns in, the anticipation is definitely high for her official return to the MCU.
Deadpool 3 will be released in theaters on May 3rd, 2024.
About Deadpool 3
Release Date: May 3, 2024
Director: Shawn Levy
Writers: Rhett Reese, Paul Wernick
Based on Deadpool by Fabian Nicieza, Rob Liefeld
Producers: Kevin Feige, Ryan Reynolds, Shawn Levy
Production: Marvel Studios, Maximum Effort
Distribution: Walt Disney Studios Motion Pictures
Cast: Ryan Reynolds, Hugh Jackman, Morena Baccarin, Brianna Hildebrand, Jennifer Garner

Info
The further adventures of wisecracking mercenary Deadpool
What are your thoughts on Scarlet Witch not appearing in Deadpool 3? Which MCU project do you want to see Scarlet Witch show up in next? What did you feel about Scarlet Witch's depiction in past MCU projects like WandaVision and Doctor Strange in the Multiverse of Madness? Let us know by giving The Illuminerdi a shout-out on our social media, because we're always around and always watching.
Source: @CanWeGetSomeToast
KEEP READING: Gigantic Deadpool 3 Rumor – The Film's Villain is Surprisingly An Already Established MCU Character