A toy gives us our first clue about the upcoming Aquaman sequel.
A leak from Instagram shows us the packaging and contents of the 'Aquaman vs Black Manta' pack, complete with Black Manta's new submarine.
What do we know about the toy?
According to Action Toy Now on Instagram, the toy was very briefly available for preorder on Amazon last year. And when we say briefly, we mean briefly – the listing was available for about 10 minutes before the link was removed.
However, Instagram user @billz_5tone_718_ was able to successfully place an order in that short time and got lucky! The set includes both Aquaman and Manta figures, with their respective tridents, and Black Manta's submarine in the shape of a hammerhead shark.
RELATED: Blue Beetle Review – The Heart and Soul of the DCU
The sub lights up (both the eyes and the mouth on the head can be seen illuminated on the packaging) and has 10+ sound effects.
What was the first Aquaman film about again?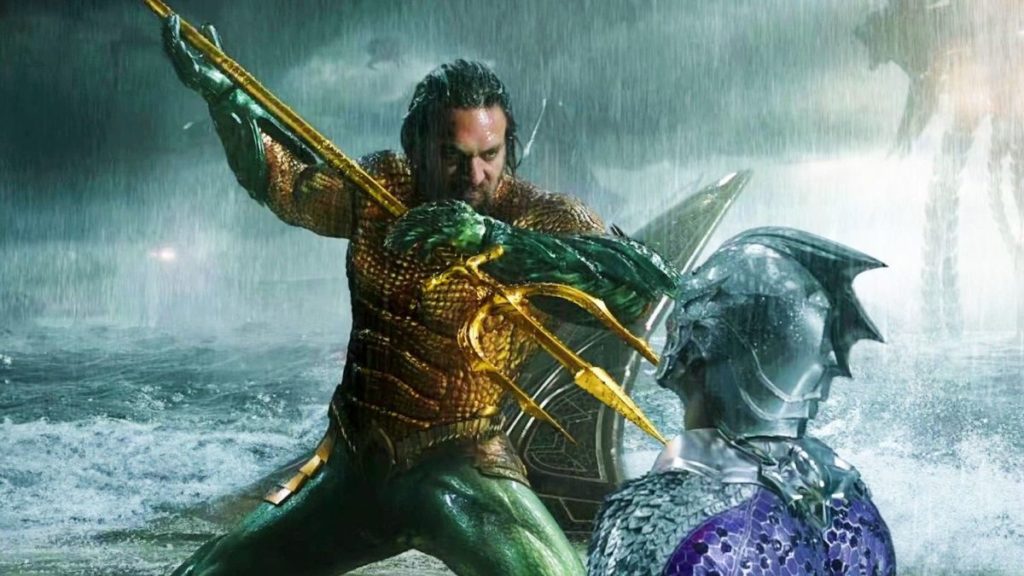 Aquaman was released in the United States on December 21, 2018. Directed by James Wan and starring Jason Momoa as Arthur Curry / Aquaman and Amber Heard as Mer Aquaman follows the story of Arthur Curry, who is half-human and half-Atlantean. He is the heir to the underwater kingdom of Atlantis but has been living on the surface world. When a crisis threatens both the surface and underwater worlds, Arthur must embrace his destiny as Aquaman and step forward to unite the people of Atlantis and save the world.
The film explores Arthur Curry's journey to becoming the rightful ruler of Atlantis, as he battles his half-brother Orm, also known as Ocean Master, and encounters various other characters and challenges along the way.
Aquaman was a significant film in the DCEU as it marked the first standalone feature film for the Atlantean hero. It also aimed to expand the DCEU by delving into the underwater realms of Atlantis and introducing various underwater characters and creatures.
The film received generally positive reviews from both audiences and critics and was a commercial success, grossing over $1 billion worldwide. Its success paved the way for further exploration of Aquaman's character in the DCEU.
Who is Black Manta?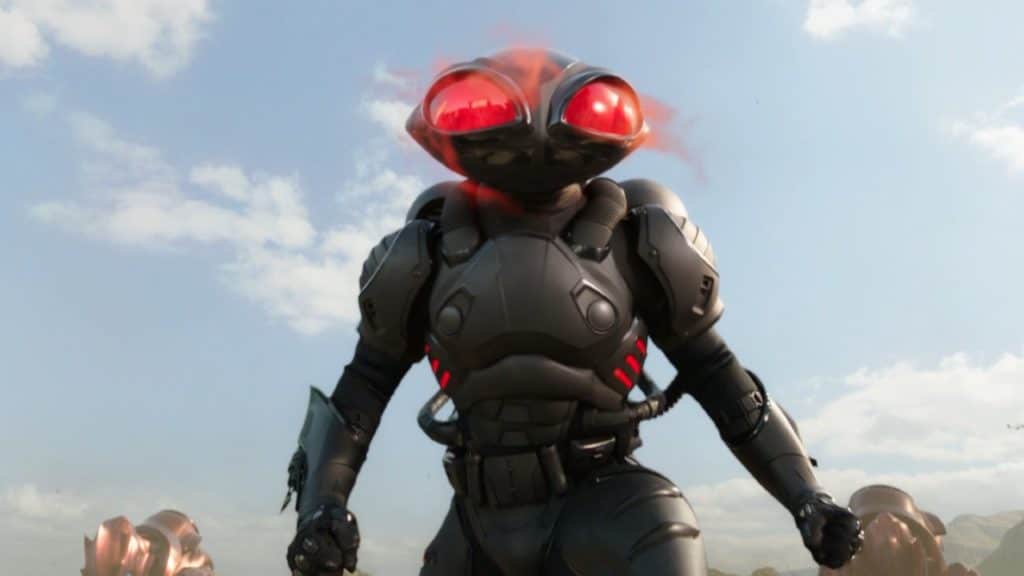 Black Manta is a fictional supervillain in the DC Comics universe, primarily known as the arch-nemesis of Aquaman. He first appeared in Aquaman #35 in September 1967 and has since become one of Aquaman's most formidable foes. Black Manta's real name is typically revealed as David Hyde in various comic book adaptations. His origin story varies but often involves a traumatic incident from his youth, which fuels his intense hatred for Aquaman. This deep-seated resentment serves as the driving force behind his criminal activities.
RELATED: 'Superman: Legacy': Anthony Carrigan Joins The Fight As The DCU's 6th Confirmed Hero Metamorpho
One of Black Manta's most distinctive features is his menacing appearance. He dons a black wetsuit with a helmet that sports a stylized manta ray design. This iconic helmet serves multiple functions, including housing advanced technology such as optic beams, thermal vision, and a breathing apparatus. These features enable him to operate efficiently both underwater and on land. The helmet's optic beams can be used as weapons, making Black Manta a formidable adversary in combat situations.
Black Manta's character is characterized by his relentless pursuit of vengeance against Aquaman. His motivations and backstory may vary in different comic book iterations, but the core element of his vendetta against the aquatic superhero remains consistent. This enmity often leads to clashes between the two, with Black Manta using his cunning and advanced equipment to challenge Aquaman and pose a significant threat to him and the underwater kingdom of Atlantis. As a result, Black Manta has become one of the most enduring and iconic villains in Aquaman's rogues' gallery.
Are you excited for Black Manta as a villain, and his submarine as a vehicle? The holiday season is approaching – will you be getting the toy, either for yourself or for a younger relative? How do you feel about Aquaman 2 in general – is it going to be a strong entry into the DCEU? Let us know in the comments or on our social media.
KEEP READING: THE WHEEL OF TIME S2 INTERVIEW – THE UNKNOWN AND ESSENTIAL WORK OF THE STUNT TEAM THAT DESERVES ALL THE FLOWERS
Source: Action Toy Now on Instagram