It's been over two years since we last saw Anthony Mackie's Sam Wilson taking on the mantle of Captain America after a massive struggle with his personal and political beliefs. Now that he has the shield, it's highly plausible that he will eventually lead the Avengers into the next climactic battle against Kang. But before that, Captain America: Brave New World will take us through one more venture featuring Sam Wilson, incurring some more consequences of being America's star-spangled hero. 
But where has Sam been over the last few years? After The Falcon and The Winter Soldier, the Marvel Cinematic Universe has seen the emergence of some new heroes, a Celestial appearing out of the ocean and traversing through a still-pending multiversal threat. But there has been zero sign of Sam. Captain America: Brave New World will answer this query and several more questions about Wilson's newfound place in the new world order. There will undoubtedly be more intriguing moments about Joaquin Torres donning Wilson's former Falcon wings and the sudden reappearance of Tim Blake Nelson's Leader after seventeen years. 
RELATED: Seth Rollins' Captain America: Brave New World Role Possibly Revealed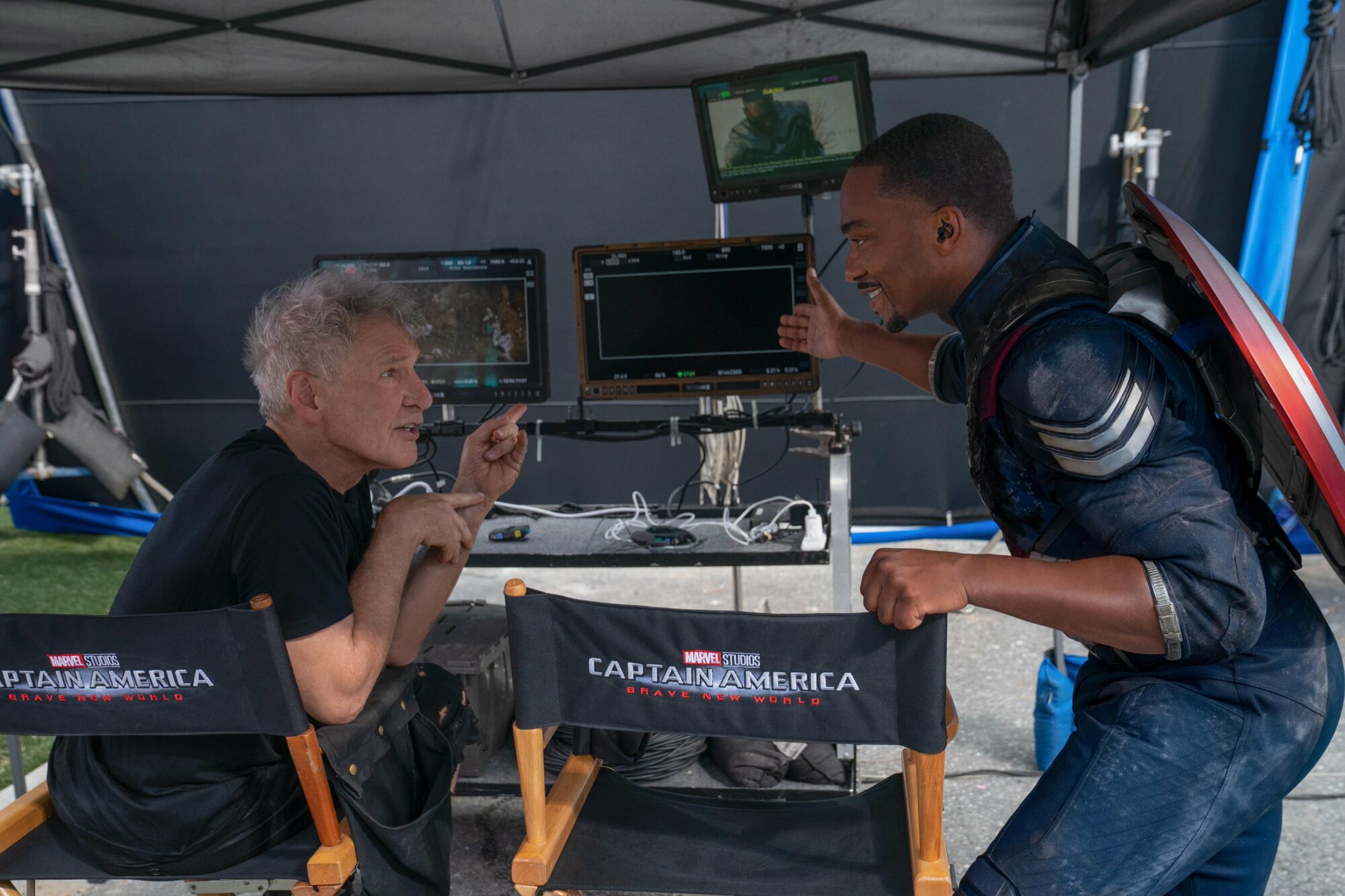 However, the pressing issue is the absence of Captain America. A new theory suggests that Thaddeus Ross could have kept Sam at bay. Ross is now President, pushing Sam, his formal rival, to the backseat. According to a post on X from Can We Get Some Toast, Sam might be literally on a political ban due to Ross's orders.
The theory suggests that Ross may have kept Sam as a publicity stunt for his presidential show-offs and, thus, may have kept him 'benched'. This would surely put Sam in a dilemma, given he has always been upright on duty. But when an existential threat like The Leader emerges, Sam may have to break some rules again. This could be the beginning conflict between Sam and Ross in the movie and prove to be one of Sam's pressing concerns in Brave New World. 
Captain America Has Been On The Sidelines
Or, possibly, Sam will be in a joint rivalry against Ross and Leader. The theories about Ross becoming Red Hulk in the film are already making headlines. Since Ross is now President, he could get his hands on the super-soldier serum through Samuel Sterns. And that could lead the two antagonists to form an alliance, leading the new Captain America to take up the shield.
Captain America: Brave New World will introduce us to a new batch of superheroes, including Falcon II and Sabra. While the film has its own thrilling adventure to unravel, it could be giving hints about its eventual connections to the forthcoming Avengers: The Kang Dynasty and Avengers: Secret Wars. After a long line of MCU's seemingly disappointing ventures, Brave New World must mark a solid inclusion to the shared continuity.
RELATED: Watch Captain America And Black Panther Team Up In Exciting New WW2 Marvel Video Game Trailer
Sam Wilson's transition into Captain America is a huge leap for MCU. Mackie has been part of the franchise since 2014's Captain America: The Winter Soldier. For his character to rise up to a protagonists' role from being a sidekick is a fresh move for the franchise. However, before Sam Wilson's establishing film appearance in Brave New World sets up his future in the continuity, Harrison Ford's Thaddeus Ross will be furthermore pivotal for some new openings.
Thaddeus Ross' Crucial Role in the MCU
Harrison Ford is taking up the role of Thaddeus Ross from late William Hurt who had appeared as the character until Black Widow. Now, with Ford, the franchise is not willing to downplay Thaddeus Ross at all. It's possible that Brave New World won't see Ross becoming Banner's true nemesis, but, his character opens doors for the upcoming Thunderbolts film which will be crucial to the MCU. Yes we would love to see Red Hulk put up a cage fight with Bruce Banner's Smart-Hulk; however, it would be far more better to have Red Hulk leading the eponymous team of anti-heroes in conjunction with Valentina Allegra de Fontaine.
There are also chances of a World War Hulk adaptation finding its place in a solo venture or possibly infused in another ensemble just like Marvel has done with other Hulk storylines so far. The realm of possibilities is endless for the Red Hulk to rampage upon in the MCU. In any case, Harrison Ford's CGI-powered version of the giant red monster will be worth vouching for, if Marvel decides to engage audience upon it the right way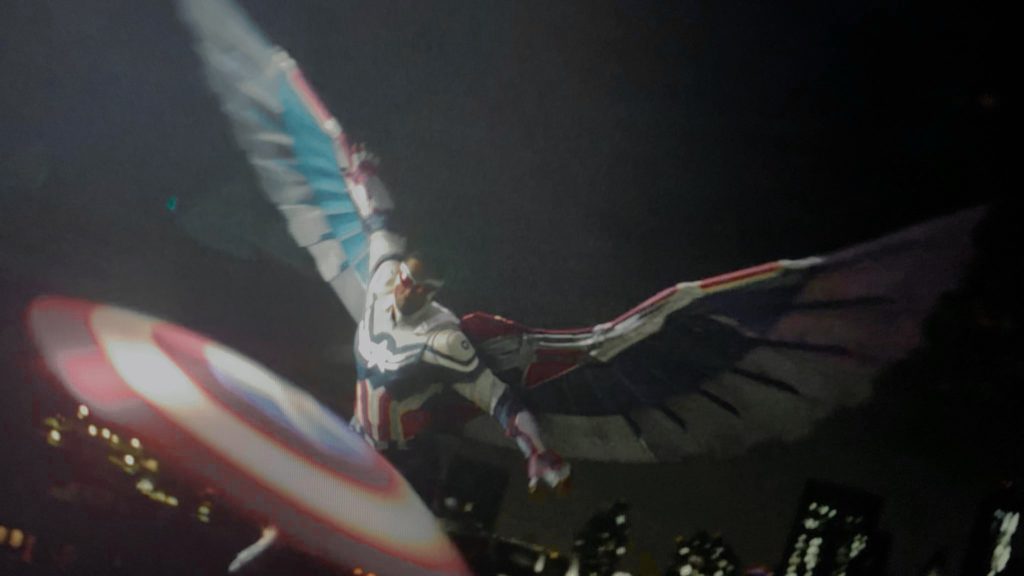 Scheduled to be released on July 26, 2024, Captain America: Brave New World will be the 35th film in the franchise. 
How do feel about Ross benching Sam? How eager are you to see Sam spread his wings in his first solo adventure? Let us know on social media and make sure to follow us for more content like this, we're always watching.
KEEP READING: FANTASTIC 4: THE MIGHTY JOSH HARTNETT RUMORED TO BE CONTENDING FOR MCU'S NEW TAKE ON THE VILLAINOUS DOCTOR DOOM
Source: CanWeGetSomeToast