I have been absolutely terrified of writing my The Boy and The Heron review. On the one hand, there is some truly incredible artistry and unrivaled use of the animation medium. I thoroughly understand, appreciate, and am in awe of how Hayao Miyazaki uses the medium to tell stories. But on the other hand, I was thoroughly underwhelmed by the way the story was told. It greatly improved after gaining context, but I feel a certain type of way about needing to do homework to enjoy something.
The Obvious Genius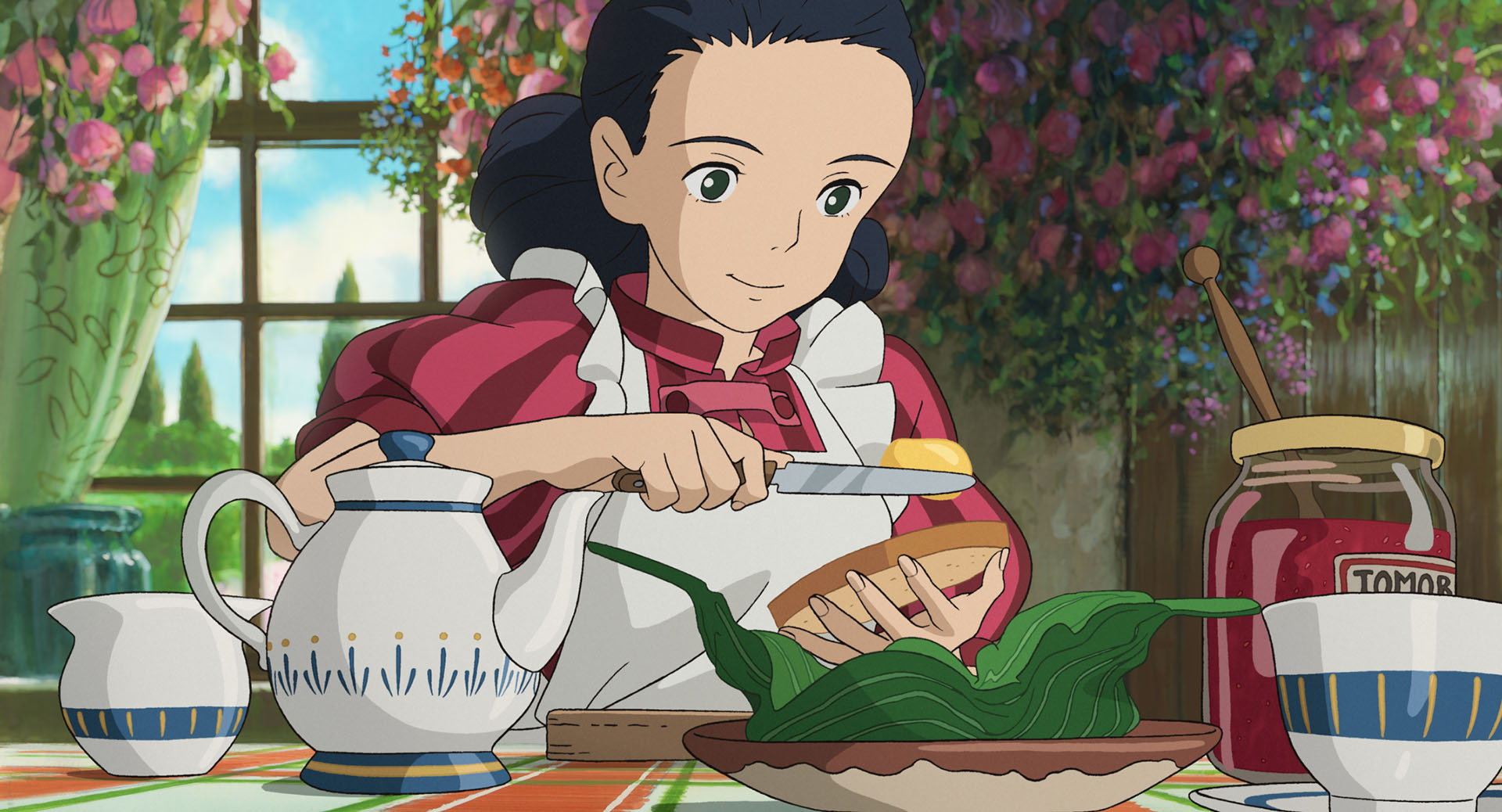 The Boy and the Hero is a truly gorgeous work of art. Audibly and visually, audiences will be engulfed in the worlds Miyazaki features in the film. The colors, the creative designs of seemingly Earth-based creatures, and then the fantastic yet grounded locations of a world that is and isn't based on reality. It is breathtaking. The fluidity of the animation and the god-like use of sound alone will likely have this film contend for the best animated feature.
RELATED: Bottoms Movie Review: The Best Comedy of the Year
But like most viewers, I am no expert in animation. I am a more experienced fan, but I don't believe raving about the film is technically a masterpiece will really benefit anyone. It'll just prove I watch a lot of DVD/Blu-Ray extras.
Technically Brilliant, Narratively Mid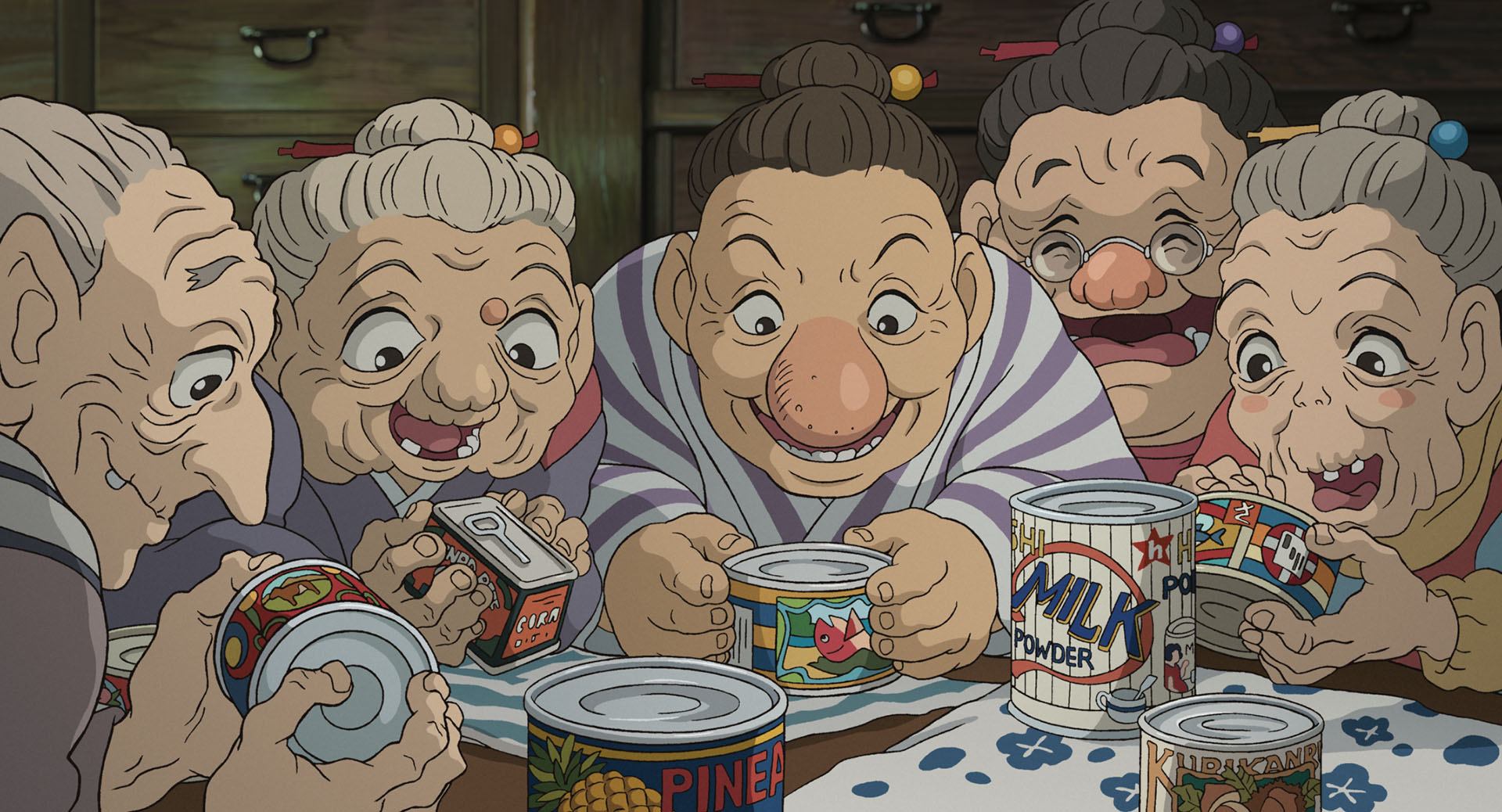 This is where my fear for my The Boy and the Heron review lies. I found the story to be thoroughly underwhelming. The film starts off with an intense fire. I mean the figuratively but it is also very literal. Then it is an extremely slow burn that scarcely teases the impending adventure. Most of the time it was a very wholesome look at this boy adjusting to a new life in the countryside, and a bunch of cute and quirky elderly women who are there to help.
RELATED: Blue Beetle Review – The Heart and Soul of the DCU
There doesn't seem to be any real conflict aside from the boy, Mahito, getting into a fight in school and being a bit depressed. Considering he loses his mother, and moves in with his father's new pregnant wife, who is his mom's younger sister, it makes sense. However, his new stepmom is very caring, but Mahito isn't adjusting well and exhibits extreme depression.
The story begins to pick up immensely when the Heron begins to make himself known to be of another world and the boy is to follow him there. And then once he's there, the wonder of the world really brings you in. But then there's a whole family turmoil plot that doesn't quite add up from the long dragged-out exposition of the first hour. It was largely focused on Mahito's depression but later became about the resentment between him and his new stepmom. It just doesn't connect and it resolves, without ever fully realizing the problem.
Definitely Missing Something
The Boy and the Heron is my first-ever Hayao Miyazaki/Studio Ghibli film. I am familiar with Miyazaki and his Studio's tremendous work and have seen scenes of various projects. But through random circumstances, I just never sat down and watched a full movie. I've always been appreciative and admiring of what I have seen and I know if I had watched some of the previous works, I would have a greater appreciation for The Boy and the Heron as it felt very obvious I was missing something.
RELATED: Strays Review – Adorable, Ridiculous, and Hilarious
That being said, The Boy and the Heron did not astound me. It is unquestionably an audio and visual masterpiece that deserves to be seen on the biggest and best screens possible. And while, overall, the film is a lovely story of pushing through trauma and accepting the new station your life is at, it is told very slowly and disjointedly. It feels like watching a movie where you're supposed to know another story to fully get the meaning of this film.
The Boy and the Heron Should Not Be Your Introduction to Hayao Miyazaki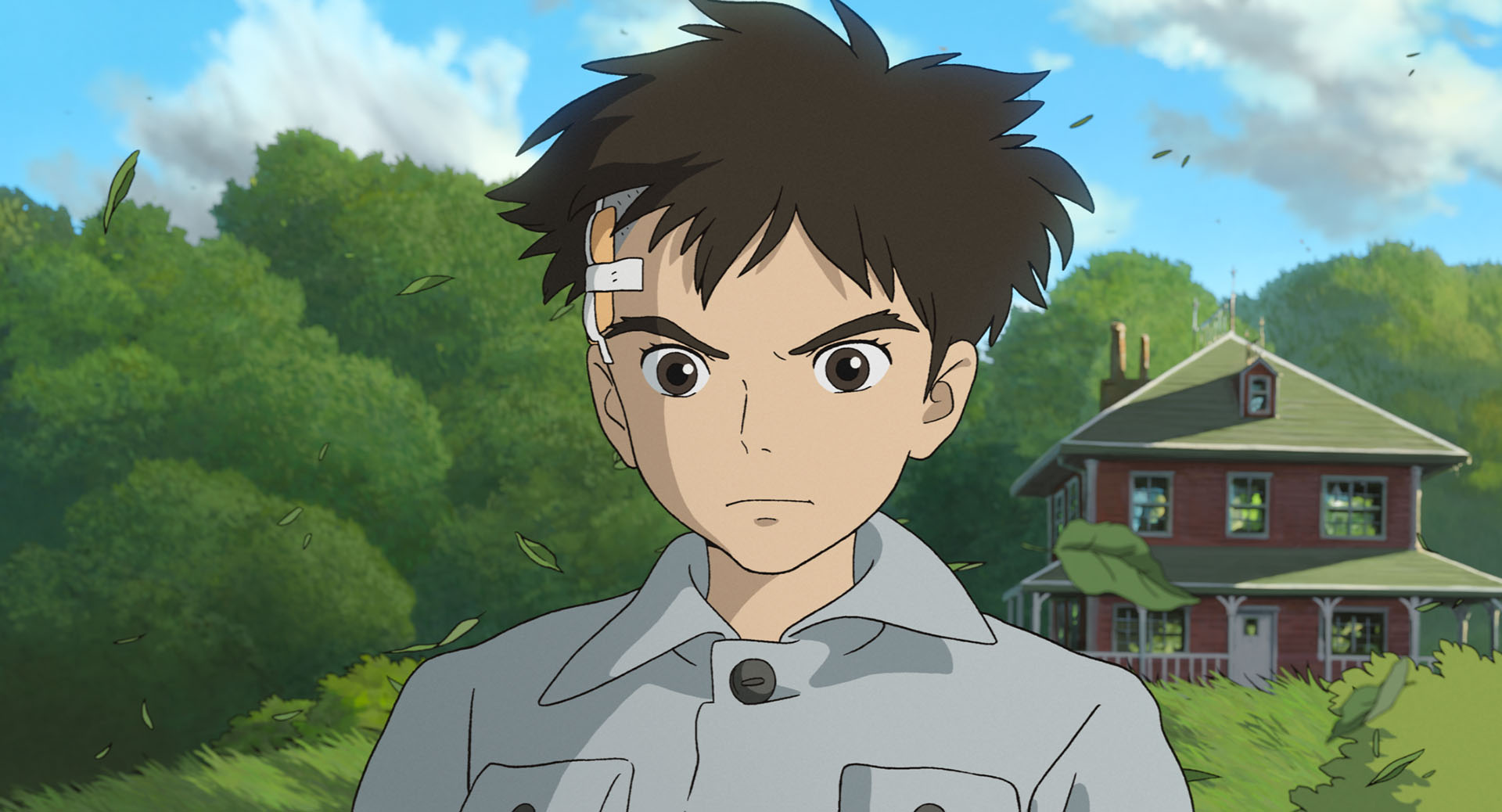 I encourage viewers to watch other Studio Ghibli films, or read up on Hayao Miyazaki's childhood, prior to The Boy and the Heron as it adds a lot of context. But going in blind is a mistake. The film is bursting with artistry, but I do not believe it can be appreciated going in without knowing things beforehand. The film makes no attempts to catch up the audience about what is going on. But for all those who know what's up, it is an effortless magical adventure.
RELATED: The Equalizer 3 Review- Denzel Plays Hitman on Easy Mode
Because I understand the immense contribution and body of work Hayao Miyazaki has contributed to the industry, and my gaping lack of context, I will be giving the film two scores. The first is based on a general audience and moviegoers, and a person who does not actively research a movie prior to watching it. The Boy and the Heron in no way implies prior knowledge is needed. It's not like an obvious sequel or anything. It is also based in another country, so the cultural base is entirely different. There's a lot to consider.
Two Scores
Going into The Boy and the Heron blind is something I do not recommend. While there is still stuff to enjoy, it's 2 hours of effort to try to enjoy it. But if you know the context, and have previous references, it really makes it a magical experience.
As a random movie with zero knowledge, outside of the incredible animation, The Boy and the Heron is an extremely slow burn that doesn't attempt to help you connect the dots. For being a movie that requires homework, but makes almost no effort in telling you about it, it gets a 6/10.
As a semi-autobiographical film that uses gorgeous symbolism and masterful animation to regale dedicated fans of his childhood turmoil, The Boy and the Heron gets a 9/10.
About The Boy and the Heron
Release: December 8, 2023
Original Story and Screenplay Written and Directed By: Hayao Miyazaki
Producer: Toshio Suzuki
Music: Joe Hisaishi
Sound Designer/Re-Recording Mixer: Koji Kasamatsu
Supervising Animator: Takeshi Honda
Art Director: Yoji Takeshige
Production: Studio Ghibli
Distribution: GKIDS
Cast: Soma Santoki, Masaki Suda, Ko Shibasaki, AIMYON, Yoshino Kimura, Takuya Kimura, Jun Kunimura, Shohei Hino

Official Description from Studio Ghibli

The Boy and the Heron

A young boy named Mahito
yearning for his mother
ventures into a world shared by the living and the dead.

There, death comes to an end,
and life finds a new beginning.

A semi-autobiographical fantasy
about life, death, and creation,
in tribute to friendship,
from the mind of Hayao Miyazaki.
Are you a fan of Studio Ghibli and Hayao Miyazaki? What is your favorite Ghibli movie? Will The Boy and the Heron be your first Studio Ghibli movie? Let us know on social media!
KEEP READING: Dreamin' Wild Movie Review: Casey Affleck Gives Career-Best Performance in Moving Biopic