As the eerie winds of October approaches, BoxLunch, the renowned pop culture retailer, is gearing up to send shivers down your spine. Introducing an exclusive range of horror merchandise, BoxLunch promises to make this Halloween season unforgettable for horror aficionados and pop culture enthusiasts.
A Treasure Trove of Horror Goodies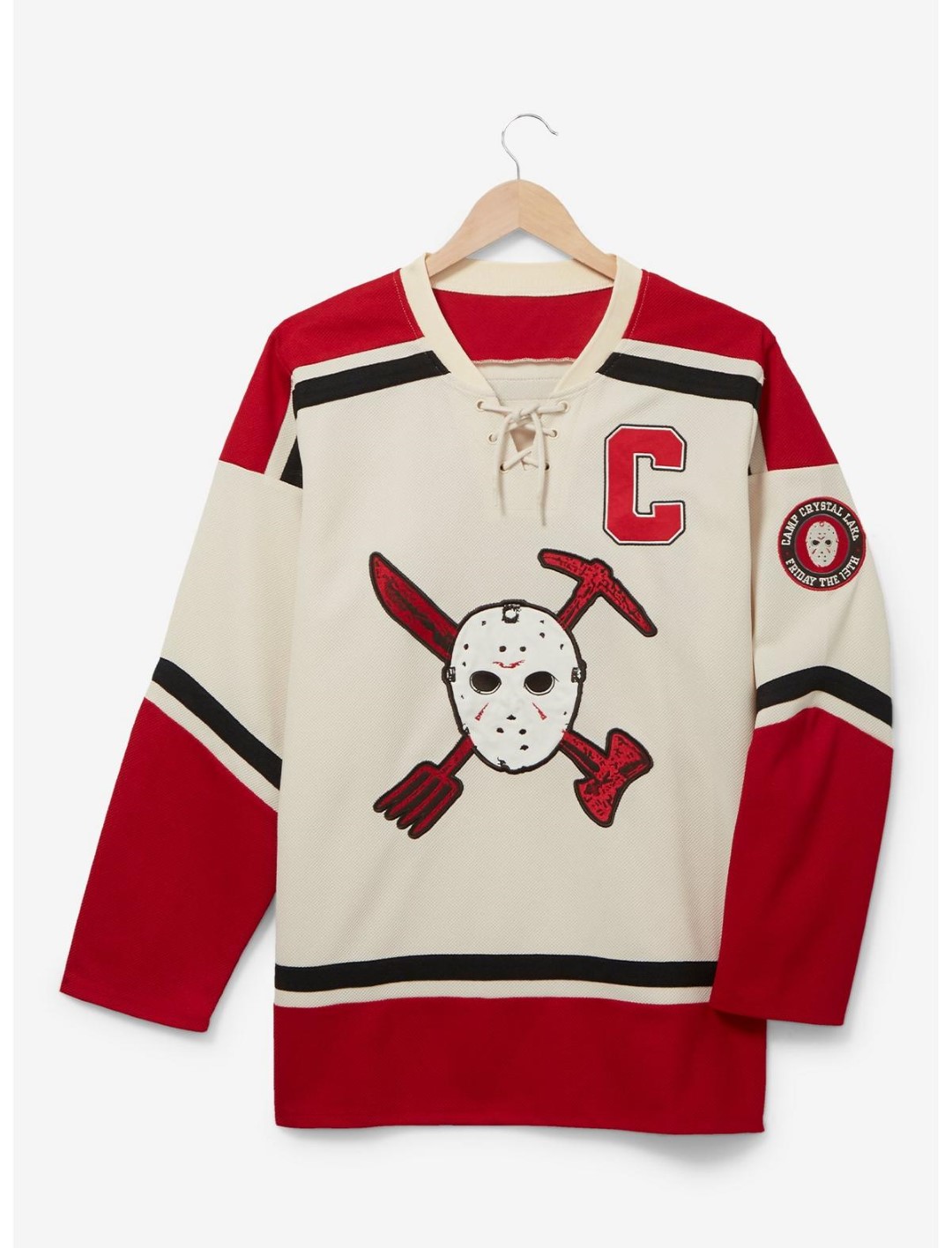 The latest collection is a veritable feast for fans of iconic horror franchises. Whether you're looking to decorate your home with spooky housewares, flaunt your love for horror with unique apparel, adorn yourself with chilling jewelry, or indulge in quirky novelty items, BoxLunch has got you covered. The depth and variety of the collection ensure that there's something to cater to every shade of horror fanaticism.
RELATED: Halloween Horror Nights Gets 2 New Horrifying Experiences from Blumhouse
Among the standout items in the collection are the baseball tees and jerseys. These pieces pay a fitting tribute to some of the most legendary horror franchises that have haunted our screens over the decades. Whether you're a fan of the mischievous Beetlejuice, the sinister antics of Child's Play, the chilling tales of IT, the relentless terror of Friday The 13th, or the iconic scares of Halloween, you're in for a treat. Donning these jerseys is the perfect way to celebrate the Halloween season with a touch of nostalgic horror flair.
A New Chapter in BoxLunch's Legacy
Rick Vargas, the Senior Vice President of Merchandising and Marketing at BoxLunch, shed light on the brand's foray into the horror genre.
"BoxLunch has always been committed to offering new and unique merchandise that speaks to all types of fandoms, and horror is something we hadn't leaned into previously," said Rick Vargas, Senior Vice President of Merchandising and Marketing at BoxLunch. "With this new range of horror merchandise, we're excited to bring a touch of horrifying nostalgia and excitement to our customers, not just during the Halloween season, but all year round."

-Rick Vargas, the Senior Vice President of Merchandising and Marketing-
RELATED: Funko Pop! Yourself – The Ultimate Personalized Gift is Now Available Online
Get Your Hands on the Horror
For those eager to dive into this spine-chilling collection, the wait is over. BoxLunch's exclusive horror merchandise is now up for grabs both in physical stores and online. Dive into the horror realm and grab your favorites in person or at the BoxLunch site.
Are you ready to embrace the horror with BoxLunch's exclusive collection? Which horror franchise are you most excited about? How are you planning to flaunt your horror love this Halloween? Share your spooky plans with us on social media!
KEEP READING: G FUEL and CD PROJEKT RED Concoct a Magical Fantasy Collaboration for 'The Witcher'