On September 15, Prime Video is releasing A Million Miles Away, a biopic depicting the real-life story of how Mexican immigrant José Hernández pursued his lifelong dream of becoming an astronaut for NASA. After graduating as an engineer, he applied every year until NASA ran out of excuses not to accept him (his application form was also stronger every year that passed), and with his lovely, supporting wife by his side, he finally achieved it.
Michael Peña stars in the film as José, with Alita: Battle Angel breakout star Rosa Salazar as his on-screen wife. The Illuminerdi recently had the chance to sit down with the producers of the film, Mark Ciardi and Campbell McInnes, who spoke candidly about the two actors. Ciardi first explained how Peña was their first and only choice:
RELATED: MR. & MRS. SMITH Begin Their Top Secret Mission on Prime Video in 2024
"You know, with José, Michael Peña was the only name we talked about. I think he came up in the very first meeting with José in our office. I think we started talking about who could play him, and there was only one person. It's Michael Peña, he was our #1 choice even before we had a script. It worked out really well, because then he became aware of the story and we worked with his team and once we got something, we sent him the script and he fell in love with it."
McInnes then added the following:
"I would agree. Michael Peña came up day 1. We were like, who would be the perfect guy for this? And it's great to give him an opportunity like this. I remember him saying 'Oh, I finally get to kiss the girl.' He's had so many memorable roles, but, you know, this one… In the film business we say "Number one on the callsheet" for the lead actor. He was number one on the callsheet. And deservedly so."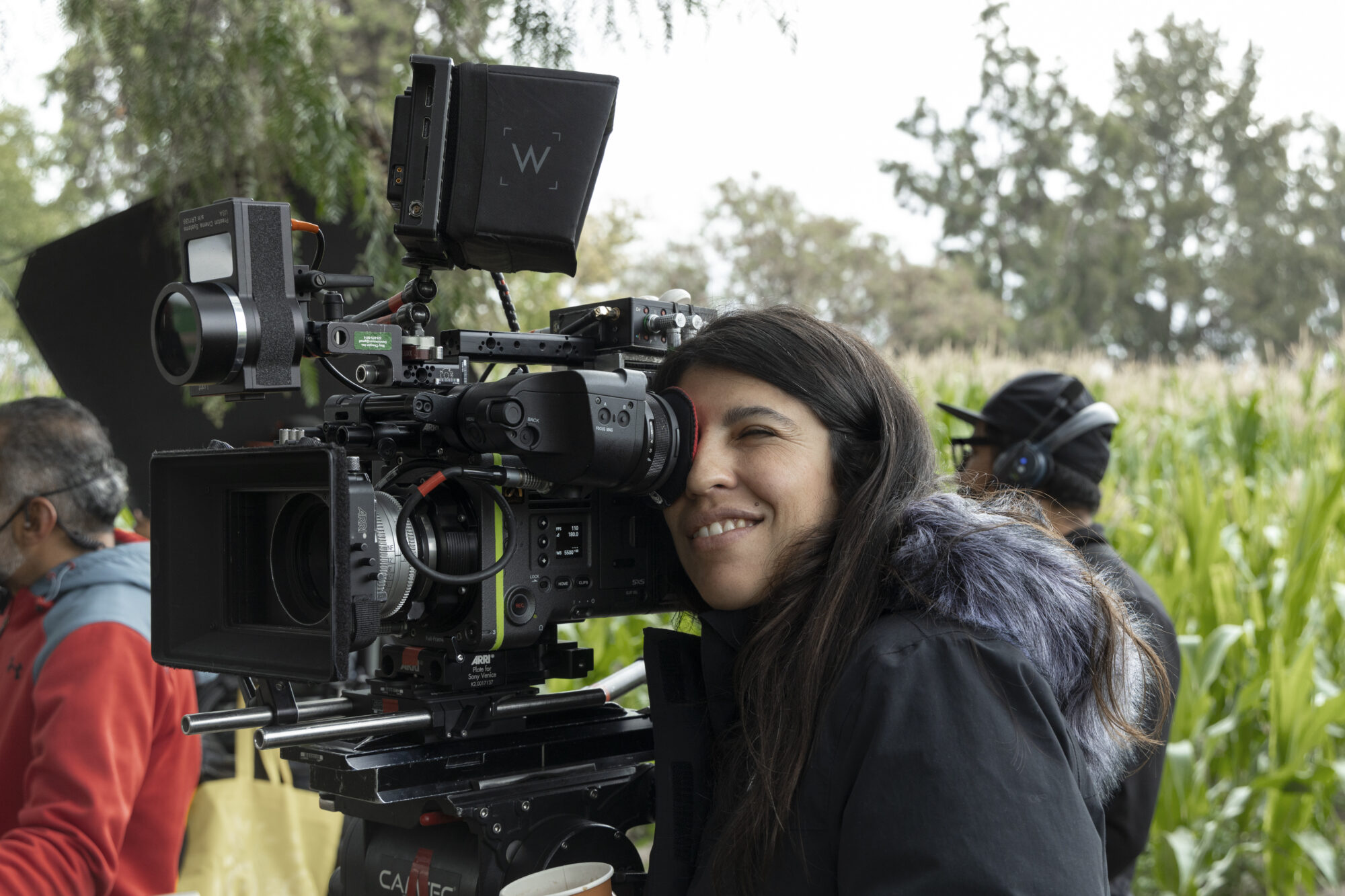 Rosa Salazar Was the Standout in A Million Miles Away
The big takeaway of A Million Miles Away though, was Rosa Salazar as Adela. McInnes explained how they realized from the very first day they'd made the right call with her:
"I remember Mark and I seeing her on the early scenes. We started shooting with her on day 1 and we were like 'We made the right choice'. And it really comes through on the film, people are really connecting with her character. And that's a credit to [director and co-writer] Alejandra [Márquez Abella] and the work she did on the script. She really wanted to make Adela an integral part of the story. We wouldn't change one thing in terms of casting."
The Adela character is no ordinary biopic wife, a secondary character that is basically lurking in the background and goes with the flow of the story. Director Alejandra Márquez Abella, who is also credited as co-writer, had a lot of input on the script to enhance the character and make her more important to the story, as Ciardi explained:
"When Alejandra came in she said 'I wanna make her character almost as good as Michael's and as important'. And that's what happened, she had amazing scenes and she performed them really well. She was the surprise of the movie as far as we are concerned. And Salvador, who played the dad. But really, to have such a strong wife character who can really go under the radar and be so obvious that it's become the same people in movies."
RELATED: A Million Miles Away Producers on How They Worked With the Real José and Adela To Bring to Life the Heroic Story: Exclusive
McInnes also expressed how important that was to the real Adela when she finally saw the film:
"It was funny, as a little aside, when Mark and I showed the movie to the real Adela and José, it really impacted Adela. Because you know, there was a lot of sacrifice they all made for José's dream and they all believed in him, and I think it all came flooding back to her. And when you can do that in a film, impact the real people with that level of emotion, I think we've all collectively done a great job."
A Million Miles Away challenges the idea that certain jobs are only for the top of the top, and argues that, with enough conviction, background, and guts to pull it off, anything is possible in this world — and outside of it as well. The film will be available to stream on Prime Video on September 15. Have you seen it already? Are you looking forward to it? Let us know on our social media!
KEEP READING: Apple TV+ Unveil Official Trailer for LESSONS IN CHEMISTRY – A Groundbreaking Glimpse into the 1950s