This piece was written during the 2023 WGA and SAG-AFTRA strikes. Without the labor of the writers and actors currently on strike, the movie being covered here wouldn't exist.
Even if you haven't heard of José Hernández (Michael Peña), Alejandra Marquez Abella's A Million Miles Away will make it extremely easy for you to figure out precisely what occurred in his life, from his childhood working for his father (Julio César Cedillo) in the fields to his time at the Lawrence Livermore National Laboratory. It is treated in the most textbook of ways for a biopic, chronologically showing us how Hernández chased his dreams and became an astronaut. However, the film still works thanks to its lead performances and emotional structure, leaving us inspired and uplifted once the credits roll.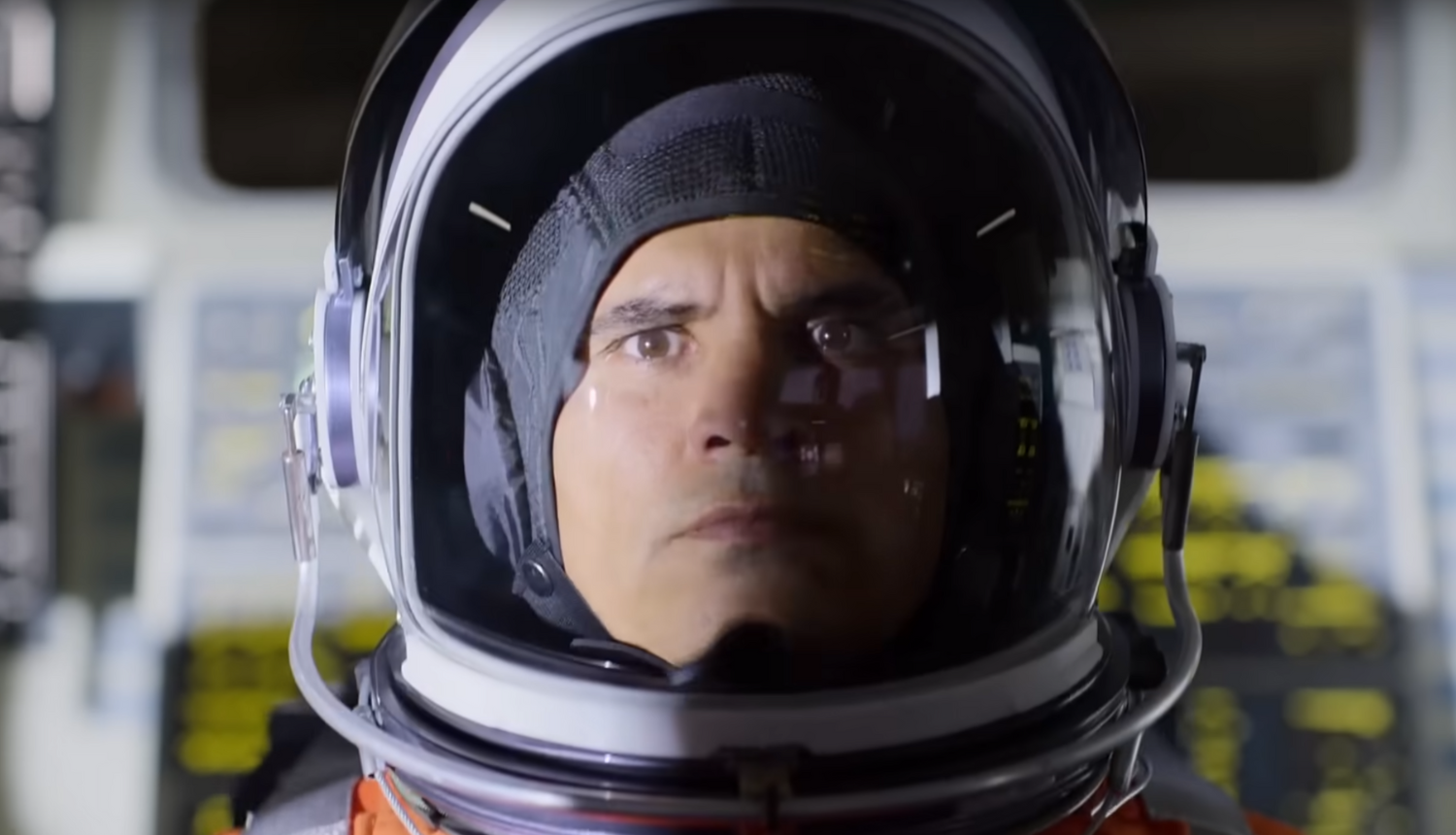 Hernández's family has sacrificed a lot for him, abandoning their prospects of saving money for a home in Michoacán to help José succeed in his studies. He graduates from school and becomes a top engineer at Livermore, though his white peers don't appreciate him being smarter than them. José experiences blatant racism from his colleagues, including one who consistently mistakes him for a janitor. However, he overcomes them by showing his boss his willingness to go above and beyond the pack and train for NASA's space program.
RELATED: A MILLION MILES AWAY PRODUCERS ON HOW THEY WORKED WITH THE REAL JOSÉ AND ADELA TO BRING TO LIFE THE HEROIC STORY: EXCLUSIVE
From there, he meets his future wife, Adela (Rosa Salazar), who consistently supports José's endeavors to become an astronaut while putting aside her dreams of owning a restaurant. This causes great strife in the family, with José never around to support his children, as he is too busy training for NASA's program. Amidst the countless rejections he gets from NASA, José never takes no for an answer and shows them how resilient he will always be in the face of consistent pushback.
Michael Peña and Rosa Salazar are the heart of A Million Miles Away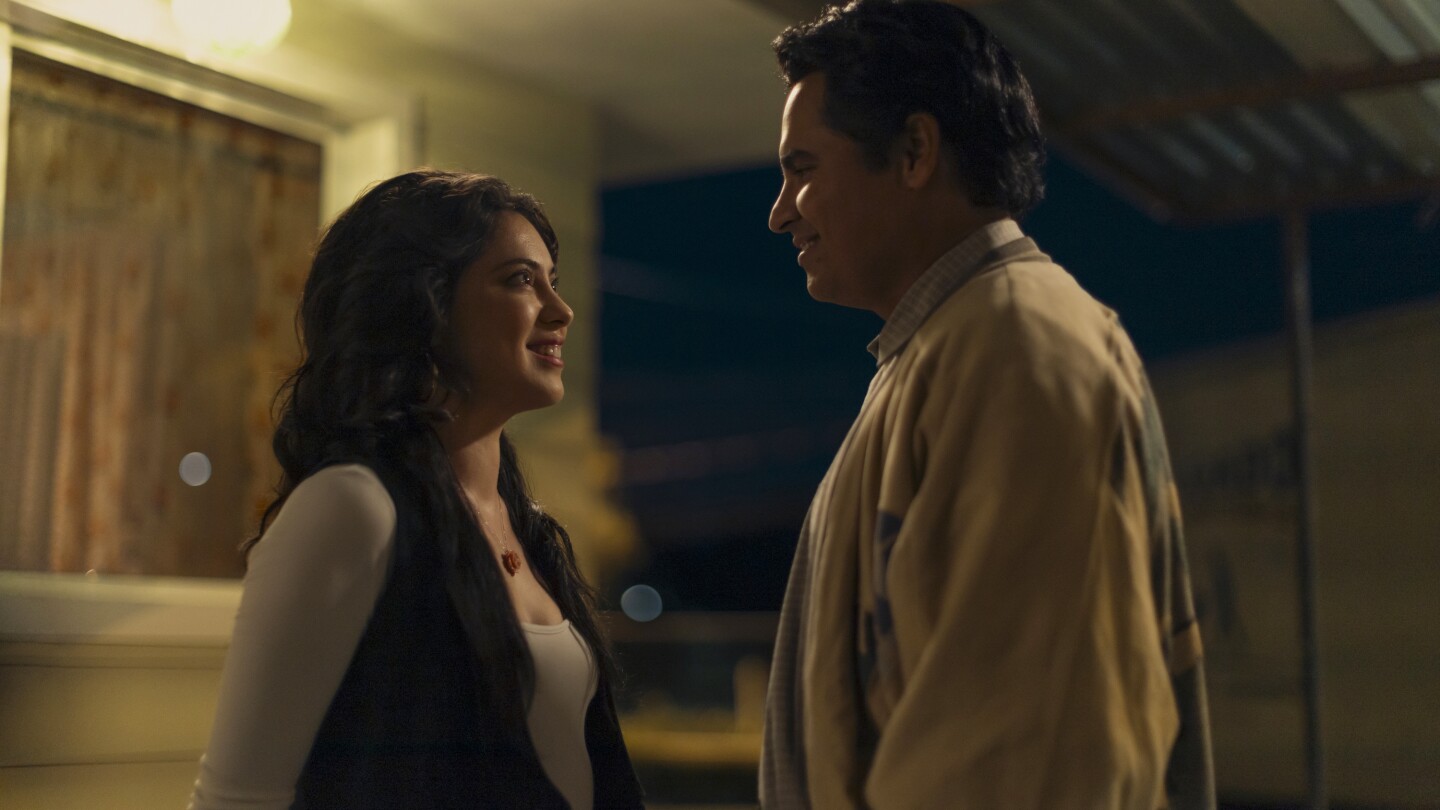 A Million Miles Away successfully works thanks to the impassioned performances of Peña and Salazar, bringing loads of heart and compassion into their respective portrayals of José and Adela. Yes, their arcs are treated highly clichéd (Salazar plays the stay-at-home mom who can't chase her dreams as she is too busy taking care of the family, while Peña is absent). However, their portrayals never revert to clichés, and the more predictable parts feel important to the progression of their respective arcs and the latter half's emotional crescendo that could very well knock your socks off.
The film's last half is particularly hard to watch, depicting José's real-life friendship with astronaut Kalpana Chawla (Sarayu Blue), who acts as his mentor. Chawla was the first Indian woman to travel to space, but tragically perished during the 2003 Columbia disaster, killing the seven on board instantly. The film treats the disaster as a massive breaking point for José's quest to become an astronaut.
RELATED: A MILLION MILES AWAY PRODUCERS ON HOW MICHAEL PEÑA AND ROSA SALAZAR WERE THE PERFECT ACTORS FOR THE ROLES: EXCLUSIVE
For thirty years, José's goal has always been idealized, wanting to discover what the unknown holds for him. However, it quickly becomes a more serious and possibly life-threatening endeavor for him and his family. What he worked his whole life for could be over instantly if one small thing goes wrong. That's when the film moves away from its conventional structure and delivers an emotionally heart-throbbing finale for the ages.
Despite Predictable Tropes, A Million Miles Away Feels Earnest
Unfortunately, the film takes a rather conventional approach to painting José's story. It takes a good chunk of the film from his childhood to his early days as a lab engineer and only treats the NASA parts with its last hour or so. Running at 122 minutes, certain movie elements could've ultimately been reworked for a more emotionally impactful full picture, but the film still works nonetheless. The childhood parts are especially important for a full-circle moment occurring near the movie's final act, which is its most emotional part. Even someone like me, who rarely cries in front of a film, couldn't hold back the tears during this moment.
RELATED: DREAMIN' WILD MOVIE REVIEW: CASEY AFFLECK GIVES CAREER-BEST PERFORMANCE IN MOVING BIOPIC
Despite those narrative and aesthetic (the film is shot within the confines of a Hallmark original, it seems like) shortcoming, A Million Miles Away still works. Thanks to the compassionate and heartfelt performances of Michael Peña and Rosa Salazar, the film pulls you in, never lets you go, and acts as a powerful reminder that you should never, ever take "no" for an answer, especially if your path is what you believe will bring you the most joy.
"When you think you've made it, you probably have to work harder," are words shown on the screen during the film's last act. They're words to live by, forever and ever. Make the most out of your life, and never settle.
4/5
A Million Miles Away is now streaming on Prime Video. What did you think of A Million Miles Away? Had you heard of José Hernández before? Let us know in the comments below and be sure to follow us on social media!
KEEP READING: SITTING IN BARS WITH CAKE MOVIE REVIEW: YARA SHAHIDI GIVES GREAT PERFORMANCE IN GLACIALLY PACED MESS