Venom 3 is set to release in theaters next July and it looks like Sony posted and quickly deleted a video featuring a familiar face. Sony Pictures Home Entertainment UK's TikTok account posted a 30-second video of Tom Hardy's Venom vs. Topher Grace's Venom Fight. As quickly as it was posted, the studio quietly removed it from their account.
Luckily, an X user saved, shared, and reposted the now-deleted video onto the social media platform. With the studio deleting the video, fans are now speculating on the possibility that Topher Grace's Venom might be featured in the upcoming Venom 3.
Here's the Tom Hardy's venom vs Topher Grace's Venom fight edit that Sony posted then deleted pic.twitter.com/gpdZzWv3WQ

— Spider-Man News (@SpiderMan_Newz) September 17, 2023
VENOM VS VENOM: A MULTIVERSAL POSSIBILITY FOR VENOM 3?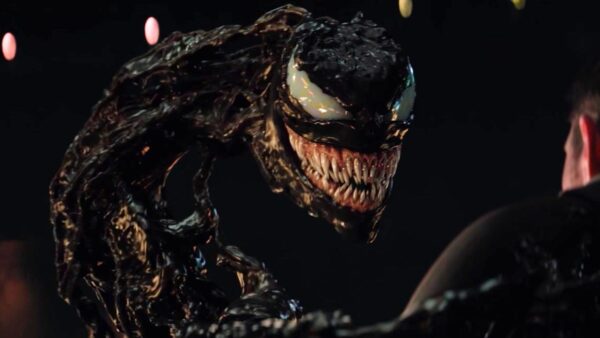 The Sony Entertainment TikTok video was reposted by X user @SpiderMan_Newz. The video shows clips from the Venom films and Raimi's Spider-Man 3. They are merged together, appearing to look as if both Venoms are meeting and going against each other. This video has led fans to believe that a multiversal connection might be happening in the upcoming Venom film.
One X user said: "Y'all are gonna hate what I have to say about this, but this was definitely 'accidentally' posted and promptly deleted. They're building up hype for Venom 3 which will most likely have some amount of multiverse shenanigans."
RELATED: 'Venom 3': A New Rumor Teases Chiwetel Ejiofor's Villainous Role
It also doesn't help that Sony was quick to take it down, which makes it more suspicious for fans all around. The real question here is: Is there a possibility we may see Topher Grace and Tom Hardy meet up in Venom 3? As much as we want to see something like this happen on the big screen, the TikTok video was most likely made for fans to have a conversation.
The film is currently set to debut in 10 months and the closer we get to the release date, the more fun social media videos like this one are bound to be released for fans to enjoy. We do have our fingers crossed to see some multiversal shenanigans happen in the film.
TOPHER GRACE'S VENOM
In 2007, Spider-Man 3 was one of the most anticipated films to release in theaters. Fans all over the globe were excited to see Toby Maguire once again hit the big screen and fight against not one, not two, but three notorious comic-book villains. One of them was Topher Grace's Eddie Brock. As exciting as it was to see Spider-Man fight against one of his biggest and most dangerous foes, Grace's portrayal of the iconic character was received poorly by long-time fans.
According to an interview with IGN, director Sam Raimi said that he didn't like the idea of having three villains in one film. When it came to Venom, it was difficult for the director to fit the character with the emotional aspect of the Spider-Man trilogy. However, while looking back on the character, actor Grace speaks fondly about the opportunity to play the character of Eddie Brock/Venom.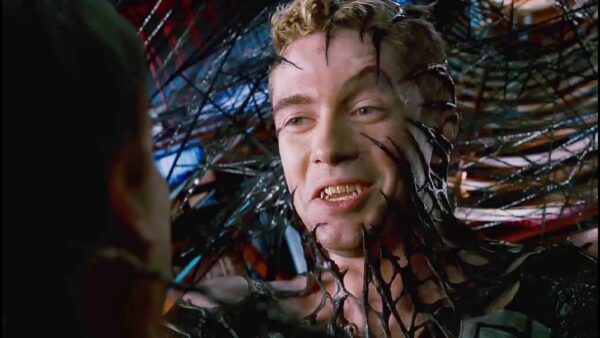 Topher grace as Eddie Brock/Venom in 2007's 'Spider-man 3.'
In an Inside Of You podcast, Grace spoke about how he was a big fan of the character before he was cast. To him, he found Eddie/Venom to be a "physically imposing and visually intimidating character," something he felt he couldn't mimic on the big screen. 11 years later when English actor Tom Hardy took the role in the first Venom film, Grace was happy. The actor stated, "So when I look at it now, at the movie that's coming out, I go, 'That's the guy'. In terms of how I think the guy should be played and who should play it."
Venom 3 releases exclusively in theaters on July 12, 2024. However, filming was forced to halt earlier this summer due to the SAG-AFTRA strike that was declared in July. The film will not be able to resume production until the ongoing strikes by the Writers Guild of America (WGA) and SAG-AFTRA against the Alliance of Motion Picture and Television Producers (AMPTP) have been resolved.
RELATED: Venom 3 Hires Fifty Shades Of Grey Writer Kelly Marcel As Director
So while Venom 3 is still scheduled to release on July 12, 2024, it's possible that the release date might have to change at some point depending on when the strikes are resolved and production will be able to resume.
Are you excited for Venom 3? Do you think there will be multiversal connections? Who's your favorite Venom actor? Let us know on our social media and follow us for more content like this.
SOURCE: IGN | Far Out Magazine
KEEP READING: [SDCC2023] Marvel's Spider-Man 2 Drops New Trailer And Surprise With Gorgeous Console Debut