Venom 3 has found a director in Kelly Marcel, a writer on both Venom films and Fifty Shades Of Grey.
Venom 3 is an upcoming movie in Sony's Spider-Man Universe or the SSU. Tom Hardy and Kelly Marcel are writing for the film, and Marcel is stepping into the director's chair for the new movie. 
Venom has changed directors from movie to movie. This separates it further from the Spider-Man franchise, which has all kept the same directors for sequels. Ruben Fleischer directed Venom, while Andy Serkis directed Venom: Let There Be Carnage. 
VENOM 3 WILL BE DIRECTED BY KELLY MARCEL
Kelly Marcel is making her directorial debut with Venom 3. Marcel's screenwriting credits outside of the Venom franchise include Saving Mr. Banks, Cruella, and Fifty Shades Of Grey.  Kelly also worked as executive producer on Venom and as producer on Venom: Let There Be Carnage.
RELATED: VENOM 3 GETS AN OFFICIAL GREENLIGHT FROM SONY
Venom 3 is probably not the official title of this project. Kelly Marcel's diverse filmography could lend itself to an unexpected and unique third installment in the franchise.
Critically speaking, both Venom movies have been disappointments. At the box office, however, Venom is a strong performer, making over $1.3 billion at the box office between both films. 
Include the box office haul of Morbius, a film that takes place in the same corner of the multiverse, and that franchise total grows even larger. Two more installments in Sony's Cinematic Universe, Madame Web & Kragen The Hunter, will arrive in theaters before Venom 3. 
VENOM 3 COULD FEATURE SPIDER-WOMAN, MORBIUS & MORE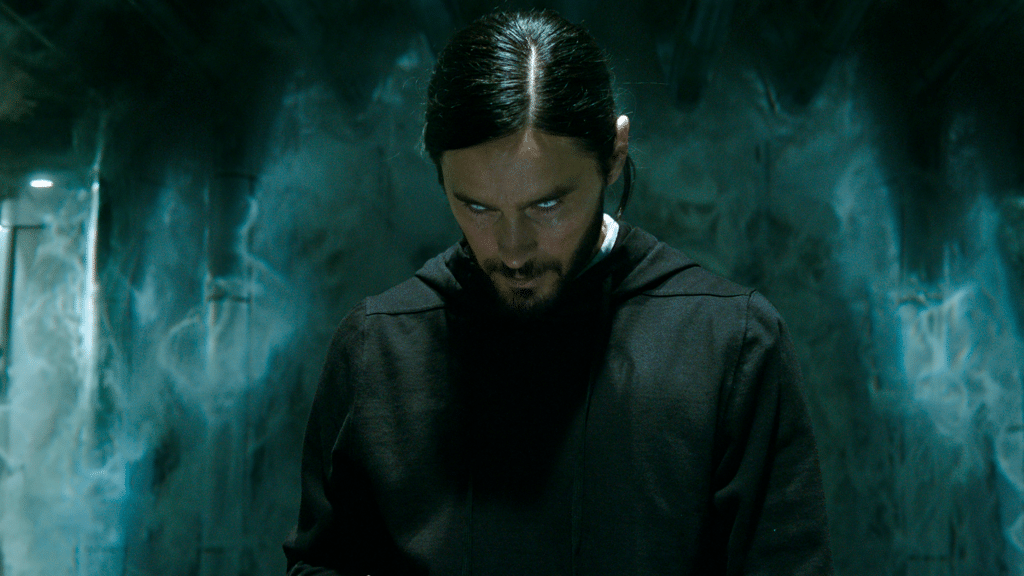 Kelly Marcel's creative direction for the symbiotic threequel will remain shrouded in mystery for years. The different directions that she could take Venom 3 are countless and very exciting.
The return of Patrick Mulligan as Toxin, another symbiotic descendant of Carnage and Venom, seems very likely. Stephen Graham played Mulligan in a large supporting role in Venom: Let There Be Carnage. His transformation into Toxin was even teased, albeit in a confusing, apparently illogical fashion.
Additionally, crossovers with Morbius, Kraven The Hunter, and any of the Spider-Women introduced in Madame Web are 100% on the table for Venom 3. This movie needs to go bigger and badder to conclude Venom's first cinematic trilogy. What better way is there to accomplish that than with a big, avengers-style crossover?
VENOM 3: WILL IT CROSSOVER WITH SPIDER-MAN 4?
The other big possibility for Venom 3 is a confrontation with Tom Holland's Spider-Man. Though we don't know story details for Spider-Man 4 yet, these two films could influence one another.
In Venom: Let There Be Carnage, Eddie Brock/Venom traveled to Earth-616, or "the sacred timeline". In Spider-Man: No Way Home, Venom was sent home, but he lost a part of himself in the main MCU reality. 
RELATED: OF COURSE THERE ARE NEW RUMORS SPIDER-MAN 4 IS IN DEVELOPMENT…
Sony and Marvel have been teasing a fight between Spidey and Venom for years, and they've set up a reason for them to reunite. Kelly Marcel just might be the perfect person to direct that storyline in Venom 3. 
Venom 3 may also feature setup for Avengers: Secret Wars, despite being a Sony movie and not a Disney Marvel movie. In the original Secret Wars comic book, Peter Parker was bonded with the Venom symbiote for the first time. With a symbiote now in the MCU and Secret Wars on the horizon, Tom Hardy's Venom could feasibly play a role in the upcoming Avengers movie. 
Venom 3 could feature one of a dozen different Marvel characters in a guest-starring role. It could lead us to the Sinister Six movie that Sony has been trying to get off the ground for so long. But no matter who else shows updates, the unique love-hate relationship between Eddie Brock and Venom is sure to be the main event. 
Considering Kelly Marcel is one of the creative minds who forged that special bond, she might just be the perfect director for Venom 3.
What do you think about Kelly Marcel directing Venom 3? Do you think this will be the best Venom film yet? Let us know your thoughts in the comments below. Also, be sure to follow The Illuminerdi on social media to be notified of more Marvel news and updates like this in the future.
KEEP READING: TOM HARDY LEAKS CRYPTIC COVER OF VENOM 3 SCRIPT
Source: Deadline