Chiwetel Ejiofor is all set to switch universes within the Marvel Studios space to the expanded Spider-Man spinoff universe. After playing Karl Mordo in Doctor Strange and Doctor Strange in the Multiverse of Madness, Ejiofor was cast in an undisclosed role in Sony's Spider-Man Universe movie Venom 3. However, new rumors may have pulled the curtain off that secret.
Per information from insider Daniel Richtman aka Daniel RPK, Ejiofor is set to play the primary antagonist in the film. His role will be of one Orwell Taylor. In the comics, Orwell Taylor takes it upon himself to avenge his son Hugh Taylor who was smothered to death by Venom.
RELATED: Venom 3: Chiwetel Ejiofor Joins Sequel in Unknown Major Role
In the comics, Orwell gathered Hugh's army friends and fitted everyone with high-tech armor, forming a group called The Jury to take down the symbiote. He later collaborated with Life Foundation, leading to his arrest on charges of illegal acts.
VENOM 3: CHIWETEL EJIOFOR'S ROLE MAY HAVE BEEN UNCOVERED
Notably, Life Foundation has been featured in Venom – an organization owned by Carlton Drake, who later becomes the symbiote Riot in his attempts to take down Brock. Similar to Venom and its sequel, it's likely that Orwell's background and relationship with Brock will be altered to fit the SSU's continuity and the ongoing character progression of both Brock and Venom.
Shifting from Venom and Venom: Let There Be Carnage, Venom 3 will be the first time that the titular anti-hero won't face a fellow symbiote in the form of a villain. But that shouldn't make this confrontation between Venom and a bureaucrat any less exciting, given that it's Ejiofor essaying the role.
A sequel to Venom: Let There Be Carnage, Venom 3 closes up the titular trilogy and will act as the fifth venture in the SSU. Reprising his role as Eddie Brock in the film is Tom Hardy, who is co-writing the movie with Kelly Marcel (Fifty Shades of Grey), who is also directing. While Ejiofor plays the antagonist, Juno Temple (Ted Lasso, The Offer) has been cast as the main load in the movie.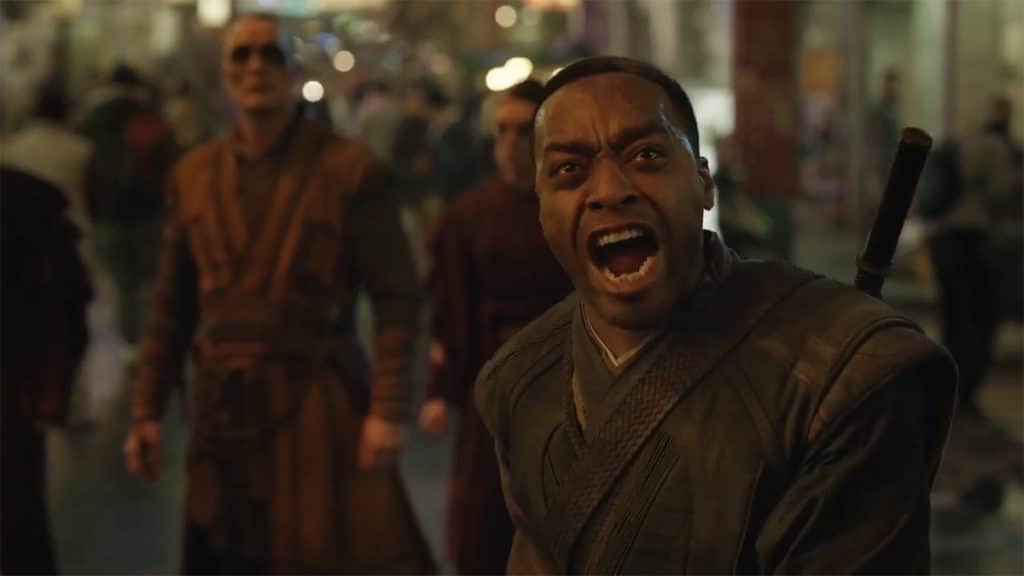 Ejiofor's Switch from the MCU
Ejiofor already plays Karl Mordo in the MCU; however, his character remains in hiding post his first appearance in Doctor Strange (2016). He reprised the role in the sequel, Multiverse of Madness, but it turned out to be a different variant of the same character, hence, offering no continuation to Mordo.
The connections between SSU and MCU opened and closed too soon in one single film, i.e., Spider-Man: No Way Home. Hence, it will be easy for Sony to justify Ejiofor's transition from MCU into their shared cinematic continuity.
RELATED: Venom 3 Hires Fifty Shades Of Grey Writer Kelly Marcel As Director
That doesn't mean we can't expect some Marvel references in the film. Orwell Taylor has connections to Iron Man in the comics, given his team's powerful armor is all based on Tony Stark's designs. And like the previous SSU movies, many more easter eggs could be hidden in Venom 3 that hint at its adjunction with the MCU.
Venom 3 is scheduled to release on July 12, 2024, but the film's production has stopped amid the ongoing SAG-AFTRA and WGA strikes in Hollywood. The film's release date will likely have to be delayed depending on how much longer the strikes go.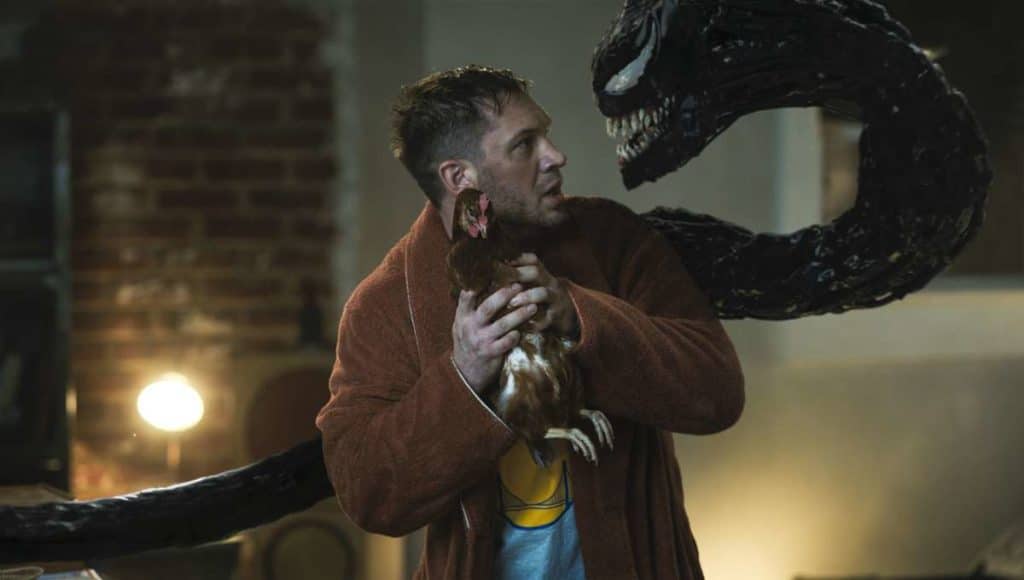 What do you think of the news? Are you excited about Venom 3? What do you think about the Ejiofor casting rumor for the upcoming sequel? What did you think of the last two films? Let us know your thoughts on the news on The Illuminerdi's social media.
SOURCE: Daniel Richtman, ComicBookMovie.com
KEEP READING: Tom Hardy Leaks Cryptic Cover of Venom 3 Script