Disney fans, brace yourselves for an exciting announcement! The Walt Disney Company has revealed that some of the most popular series from Marvel Studios and Lucasfilm will soon be available on Collector's Edition 4K UHD and Blu-ray. This is an incredible opportunity for fans to add these beloved series to their movie collections, complete with Steelbook packaging, concept art cards, and never-before-seen bonus features.
New Disney+ Series Home Media Collector's Editions
The titles and release dates announced are as follows:
Marvel Studios' Loki: The Complete First Season: September 26, 2023
Marvel Studios' WandaVision: The Complete Series: November 28, 2023
Star Wars The Mandalorian: The Complete First Season: December 12, 2023
Star Wars The Mandalorian: The Complete Second Season: December 12, 2023
Pre-orders for all four titles will begin on August 28, 2023.
RELATED: Thor 5: Director Taika Waititi Gives His Advice For Next Installment
These Collector's Editions will be available nationally on Blu-ray Steelbook, featuring cohesive and collectible brand-new box art designed by popular artist Attila Szarka, along with collectible concept art cards.
Loki Season 1 Details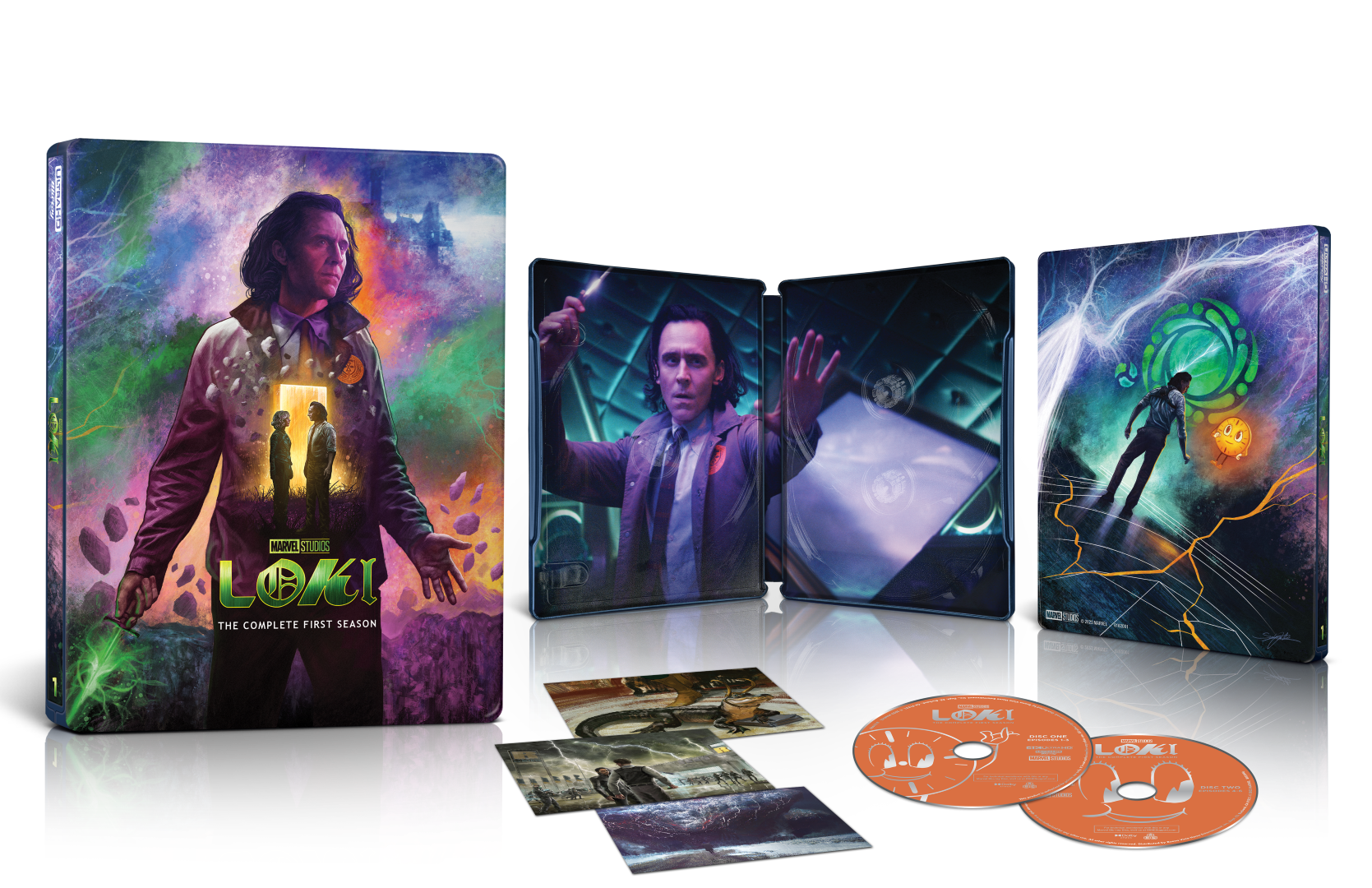 Arriving just in time for the Disney+ debut of Loki Season 2 this October, the disc details for Loki Season 1 are as follows:
Synopsis
Marvel Studios' Loki features the God of Mischief as he steps out of his brother's shadow. Set after the events of Avengers: Endgame, this action-packed, time-defying thriller stars Tom Hiddleston as the title character, with Owen Wilson as agent Mobius.
Bonus Features
Designing the TVA: A behind-the-scenes look at the set of Loki Season 1.
The Official TVA Orientation Video: An orientation video explaining the inner workings of the TVA timeline.
Gag Reel: Fun outtakes on set with the cast and crew.
Deleted Scenes: Including "Loki's Coronation" and "The Standoff."
Assembled: The Making of Loki: An exploration of the series centering on the MCU's chief mischief maker.
Product Specifications
Release Date: September 26, 2023
Total Run Time: Approx. 287 Minutes
Aspect Ratio: 1:78:1
Disc Size: 4K UHD Blu-ray: 100GB, Blu-ray: 50GB
U.S. Audio and Subtitles: Various options are available for both 4K Ultra HD and Blu-ray.
Full details for the other TV series, including WandaVision and The Mandalorian, will be shared at a later date. But here are the synopsis from Disney+:
WandaVision Synopsis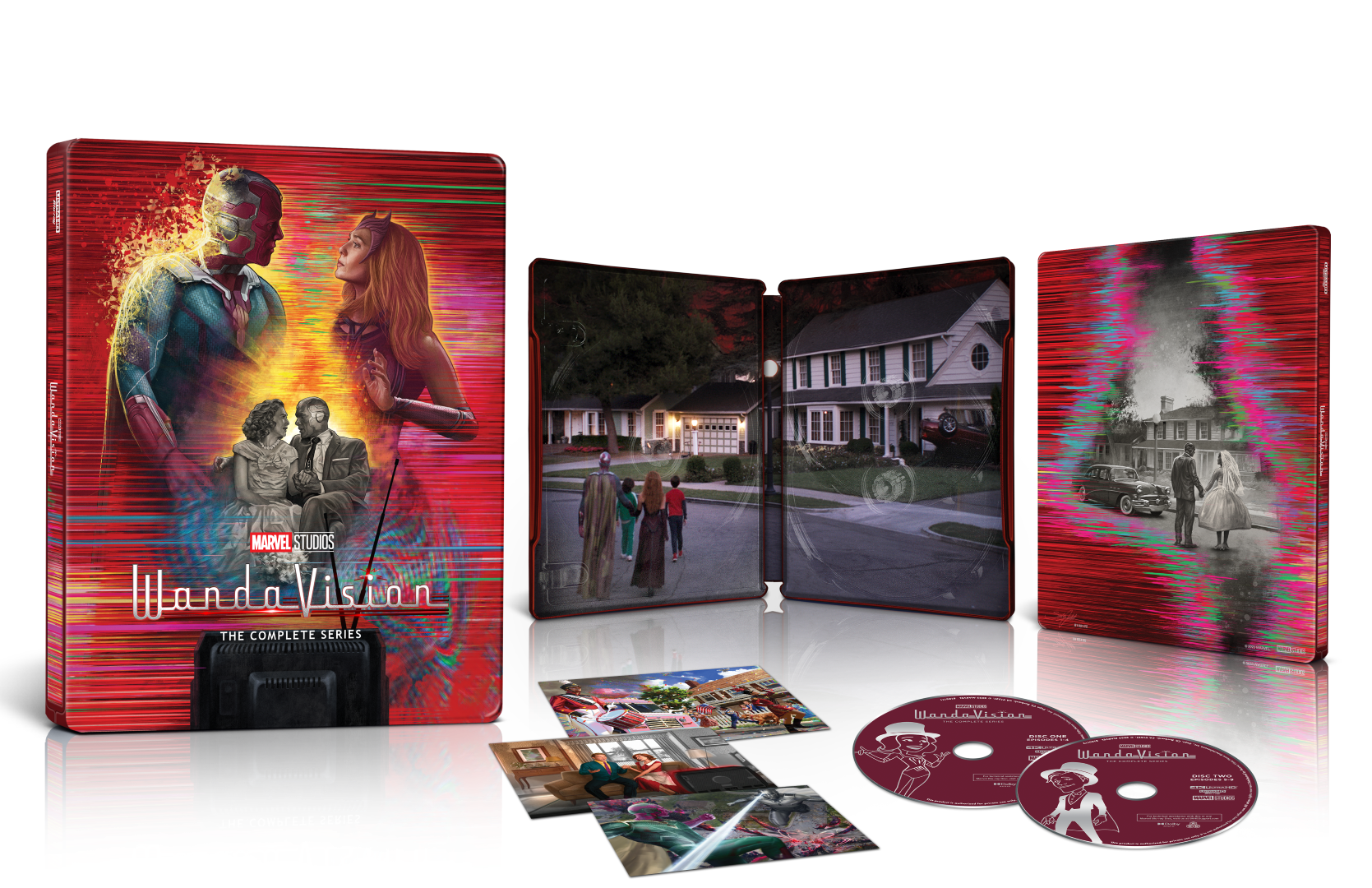 Marvel Studios presents WandaVision, a blend of classic television and the Marvel Cinematic Universe in which Wanda Maximoff (Elizabeth Olsen) and Vision (Paul Bettany)-two super-powered beings living idealized suburban lives-begin to suspect that everything is not as it seems. The new series is directed by Matt Shakmanl Jac Schaeffer is head writer.
RELATED: New Daredevil: Born Again Rumor: Punisher To Battle Racist Cops and Kingpin's Master Plan Reveal
The Mandalorian Synopsis
After the fall of the Empire, a lone Mandalorian makes his way through the lawless galaxy with his foundling, Grogu.
The Disney+ synopsis for The Mandalorian seems definitely based on Season 2. But based in on the details provided for Loki, fans should expect a Gag Reel, behind-the-scenes featurettes, deleted scenes, and some in-universe-themed tie-ins that provide great information and insight for fans of the series.
This announcement marks a significant moment for Disney+ series enthusiasts, offering a chance to own these series in high-quality formats with exclusive content. Whether you're a Marvel fan or a Star Wars aficionado, these Collector's Editions are a must-have for your collection.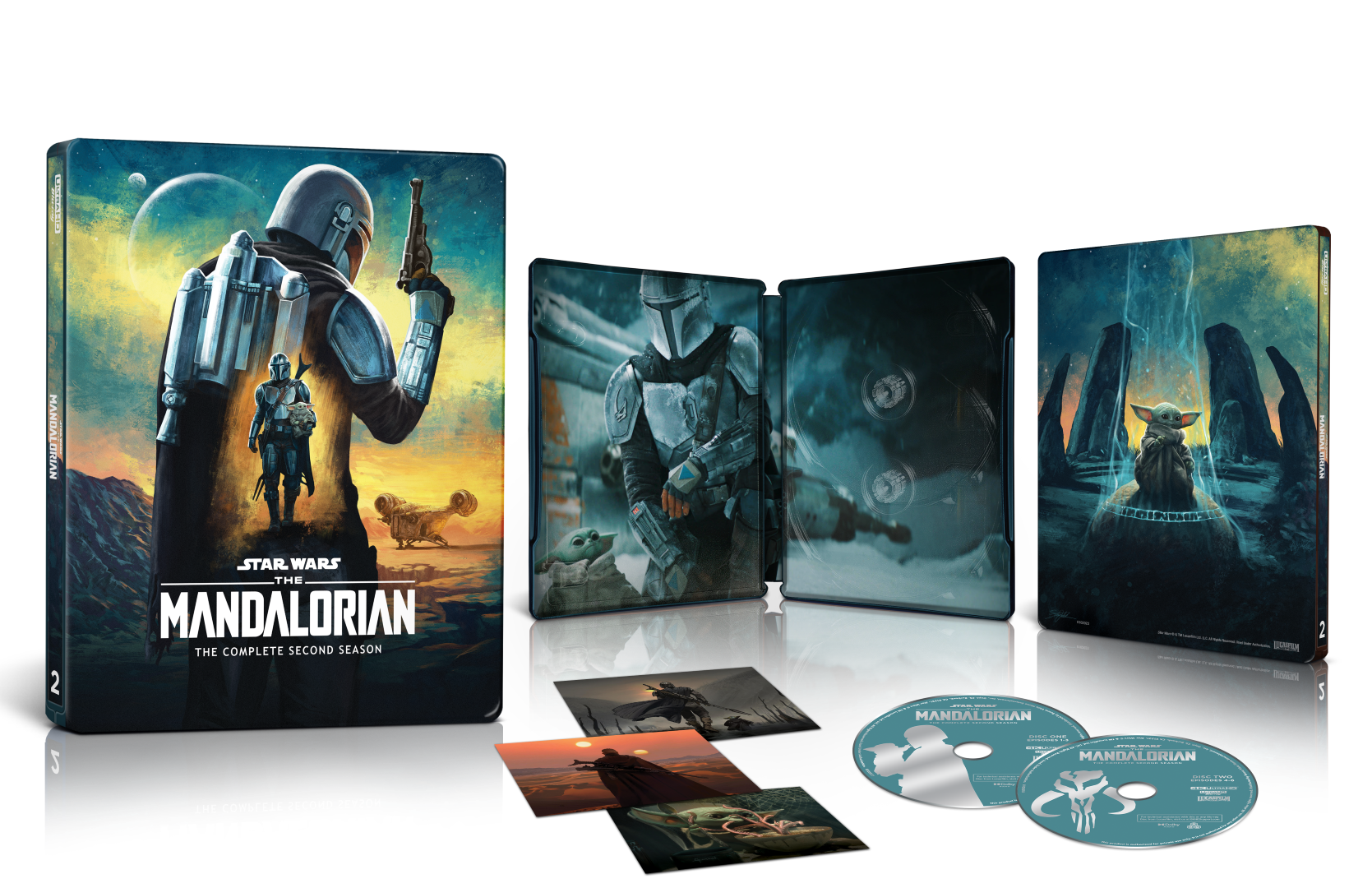 Are you excited to own these iconic Disney+ series in Collector's Edition 4K UHD and Blu-ray? Which of the exclusive bonus features are you most looking forward to exploring? Don't miss out on the chance to pre-order starting August 28, 2023; which series will you add to your collection first? Let us know your thoughts and share your home media collections with us on social media!
KEEP READING: Avengers: Secret Wars: Hugh Jackman's Wolverine Is Reported To Be A "Big Role"