Brian Helgeland, the Oscar-winning director and writer, delivers yet another mostly impressive film with Finestkind. Set against the raw and perilous backdrop of commercial fishing, this feature takes us deep into the heart of familial ties, love, and survival. Brotherhood, loyalty, and good old-fashioned grit combine for a gripping story. That is until it pulls its privilege card and removes the goodwill the film wonderfully built.
Compelling Portrayals that Steal the Spotlight
Finestkind, above all else, has great performances. Ben Foster brings gravitas to every role he takes on and further cements his position in the cinematic pantheon with this film. His portrayal of the older of the brothers, Tom, is nothing short of phenomenal. Foster brilliantly taps into the gruff and workaday persona, effortlessly drawing audiences into his world of torment and choices. Every glance and movement resonates with years of toil and life's hardships, making his character deeply relatable.
RELATED: QUIZ LADY Review – The Chemistry of Powerful Bonds and Hilarious Reactions
Oscar-winner Tommy Lee Jones is, as always, in a league of his own. His portrayal of Ray, Tom's father, is imbued with the nuanced subtleties he's famed for. His signature stoic facade, concealing a maelstrom of emotions, is both commanding and grounding. Jones' gruff persona melds seamlessly with the commercial fishing backdrop, adding authenticity to the world Helgeland wants us to step into.
Young Toby Wallace showcases an impressive range in his role as Charlie. His character's journey is noble, wanting to connect with his brother and taking real risks in his life to reap a real reward. Wallace plays each facet with remarkable conviction. However, there's a chink in his otherwise flawless performance: his portrayal of someone who gets into law school is far from convincing. It just seems like the writer threw a catchall to make sure the audience knows Charlie smart, and don't have to do a labor job. He has options, he just don't care. Despite this hiccup, Wallace's raw emotions and vulnerability make for an earnest and likable lead.
Most impressive is Jenna Ortega skillfully navigating her role. Ortega embodies a character caught in a whirlwind of passion and tokenly not-white. Her portrayal offers depth and vulnerability and makes what would otherwise be a white-saviored damsel in distress role a strong and needed partner to Charlie. Ortega made a pretty cliche bad-girl role into a surprisingly impactful part. However, her role's tokenism and function are highlighted by the film's wonderfully privileged ending..
An Incredible Build-Up with the Finestkind of Disappointment
Finestkind masterfully ramps up the tension, pulling viewers deeper into the narrative with every passing moment. But right at the very end, the film magically solves all the problems – albeit not entirely in a good way. The ending is painfully "white", standing out starkly against the film's gritty and intense buildup. Without giving too much away, the final solution could have cut out half the movie. So the extreme circumstances the film got to, that were well crafted and ramped up to, just made pointless by the white as a legacy admissions list to an Ivy League school.
RELATED: DUMB MONEY Review – This Movie Will Take Audiences to The Moon
The ending event I am harping in on, while personally annoyed by its whiteness, ruins the movie because it nullifies the gravitas, sacrifices, and progress made by the characters. I have no issue with the actual act itself, and personally, I am envious of anyone who has that kind of relationship and situation to pull off such a thing. But because of when it was used and how much it destroyed the developments of the film, it just reeks of all the worst versions of this act, like where those involved deny it and are ungrateful pissants that deny the obvious assistance and outcomes such a fortunate situation yields.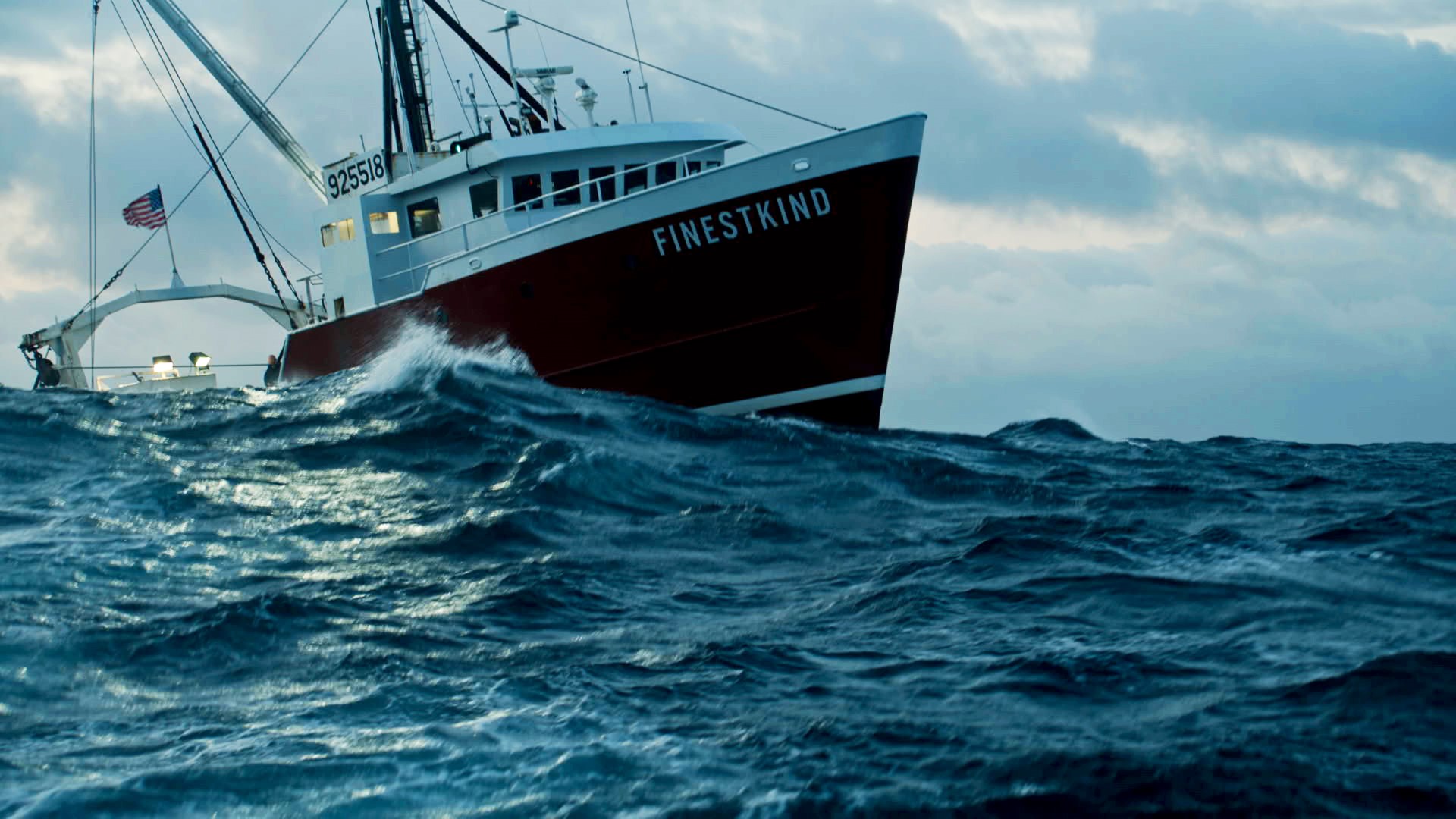 Because of its lazy conclusion, Finestkind is a tainted cinematic treat. Imagine being the throws of enjoy a truly decadent meal, and then seeing your chef walk out of the bathroom without washing their hands. The stellar cast and truly awesome build-up of the film are just ruined. While the event I am stuck on is not the exact end, as the final shots are pretty heartwarming, it's not as impactful as it should be if that ultimate privilege deus ex machina didn't happen.
If it wasn't for the whitest contrivance that wasted 2 hours of truly awesome development and performances, the score would be much higher. But because it happened, I give Finestkind a 3/10.
Finestkind is premiering exclusively on Paramount+ this October.
About Finestkind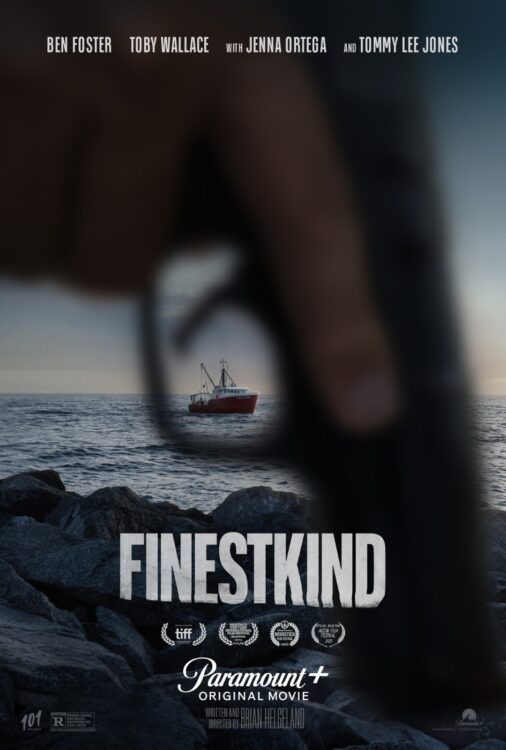 Directed and Written by: Oscar®-Winner Brian Helgeland
Executive Produced by: Jennifer Roth, Ron Burkle, David Hutkin, Bob Yari
Produced by: Gary Foster and Russ Krasnoff of Krasnoff/Foster Entertainment, Oscar nominee Taylor Sheridan of Bosque Ranch, David C. Glasser of 101 Studios, and in association with MTV Entertainment Studios.
Co-Produced by: Joseph Micucci
Production:
Distribution: Paramount+
Cast: Ben Foster, Toby Wallace, Emmy® Nominee Jenna Ortega, Oscar®Winner Tommy Lee Jones, Ismael Cruz Cordova, Aaron Stanford, Scotty Tovar, Tim Daly, Lolita Davidovich and Clayne Crawford. 

Synopsis
FINESTKIND tells the story of two brothers (Ben Foster & Toby Wallace), raised in different worlds, who are reunited as adults over a fateful summer. Set against the backdrop of commercial fishing, the story takes on primal stakes when desperate circumstances force the brothers to strike a deal with a violent Boston crime gang. Along the way a young woman (Jenna Ortega) finds herself caught perilously in the middle. Sacrifices must be made and bonds between brothers, friends, lovers, and a father (Tommy Lee Jones) and his son are put to the ultimate test.
Are you excited to see Finestkind? What movies would be good if they did not have bad endings can you think of? Does nepotism bother you? Let us know what you think on social media!
KEEP READING: THE CRITIC Review – Why People Love to Hate Critics