The world of K-pop meets college life in Netflix's upcoming romantic drama, Doona! Set to premiere on October 20, 2023, the series promises to be a heartwarming tale of love, dreams, and the unexpected twists of fate. And with Bae Suzy leading the series, the audience and fandom are almost guaranteed.
A Tale of Two Worlds
Doona! revolves around the unexpected pairing of a former K-pop idol and a college freshman. When Lee Doona, who has left her glamorous life as a K-pop star, finds herself sharing a house with the enthusiastic and starstruck Lee Won-jun, sparks fly. The series delves deep into their journey as they navigate the challenges of communal living and the complexities of their budding relationship.
RELATED: Power Rangers Cosmic Fury – Latest Preview Confirms Mick Kanic's Return
The series boasts a talented ensemble. Suzy, known for her roles in Start-Up and While You Were Sleeping and her real-life stint as a K-pop star, portrays the character of Doona with authenticity and depth. Opposite her is Yang Se-jong of Dr. Romantic fame, who brings to life the character of Won-jun, a young man mesmerized by his famous housemate.
Behind the camera is Lee Jung-hyo, the visionary director responsible for the massive hit Crash Landing On You. With his track record of crafting compelling narratives, audiences can expect Doona! to be an emotionally charged and beautifully told story.
A Glimpse into the Romance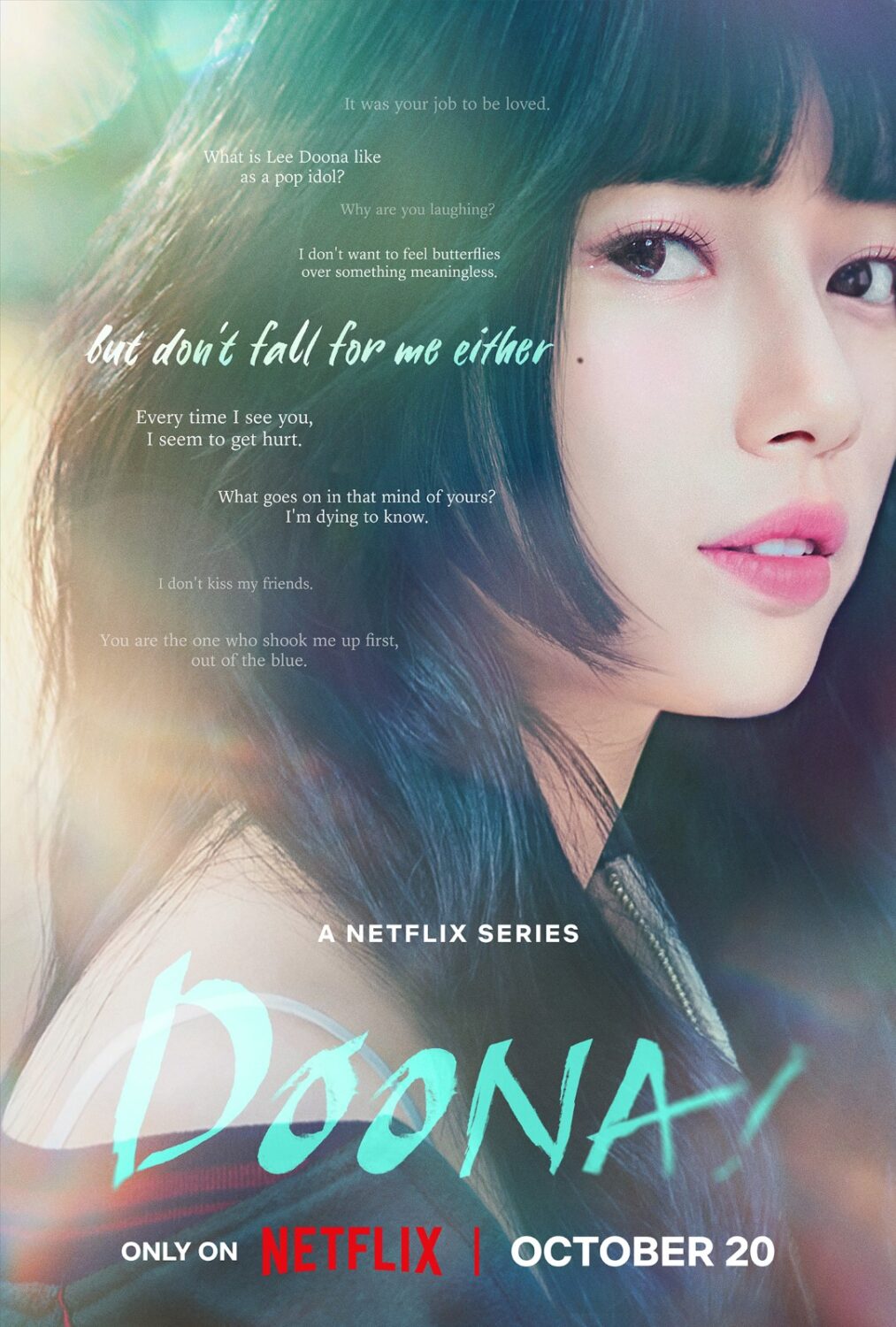 The recently released trailer for Doona! sets the stage for the romantic roller-coaster ahead. It showcases the initial encounters between Doona and Won-jun in their shared living space, hinting at the emotional highs and lows to come. Their interactions, filled with intrigue and palpable chemistry, are sure to captivate viewers.
RELATED: Why Netflix's 'One Piece' is The Best Way For New Fans to Begin the 26-Year-Old Franchise
Adding to the anticipation, teaser posters for the series feature poignant dialogues that underscore the deep connection between Doona and Won-jun. Lines like "you are the one who shook me up first" and "can't you say I'm someone you like?" suggest a love story that transcends the boundaries of their different worlds.
Doona! is promising to not be just another romance series; it's a heartfelt exploration of dreams, love, and the challenges of bridging two very different worlds. The multifaceted aspects of the main characters' lives definitely add numerous lives for the characters to navigate and ideally bring together. As the days count down to its premiere, fans worldwide are gearing up to be swept off their feet.
Doona! will premiere on Netflix on October 20, 2023.
About Doona!
Release Date: October 20, 2023
Directed By: Lee Jung-hyo
Genres: Romantic TV Drama, Korean Drama
Cast: Bae Suzy, Yang Se-jong

Synopsis
Crafted by Crash Landing On You's visionary, Lee Jung-hyo, this anticipated tale traces the fates of Lee Won-jun, a college student, and the enigmatic ex-K-POP idol, Lee Doona, as they intertwine in a communal dwelling.
Showcasing a stellar combination: Suzy, lauded for Start-Up and While You Were Sleeping, plays Doona, an ex-idol. With Suzy's dual credibility as a K-pop sensation and seasoned actress, anticipation is high. Alongside, Yang Se-jong, known for Dr. Romantic, embodies Won-jun, anchoring Doona's stormy voyage.
Are you ready to dive into the world of Doona!? How will the dynamics between a former K-pop idol and a college freshman play out? Will their love story be the next big hit on Netflix? Share your thoughts and excitement for the new series with us on social media!
Source: Netflix
KEEP READING: BOLD CLAIM: One Piece is the New Harry Potter