Matt Riddle is a WWE Superstar no more. The 37-year-old wrestler announced on his X account (formerly Twitter) this week that he's been released from his contract. This closes the book on Riddle's five-year WWE career, at least for now.
Riddle's statement informed everyone that he's "no longer with WWE." You can check out the statement he shared on social media below:
MATT RIDDLE CONFIRMS HE'S BEEN CUT FROM WWE
Riddle wrote in his statement, "Just wanted to inform everyone that I'm no longer with WWE. Thank you for the memories and opportunities also thank you to all the fans for the support and love you give me every time I go out to the ring. See you all soon."
Riddle had previously signed with WWE five years ago, debuting as part of the NXT developmental brand. Riddle would eventually make his main roster debut during WWE's pandemic years, joining the SmackDown roster in June 2020.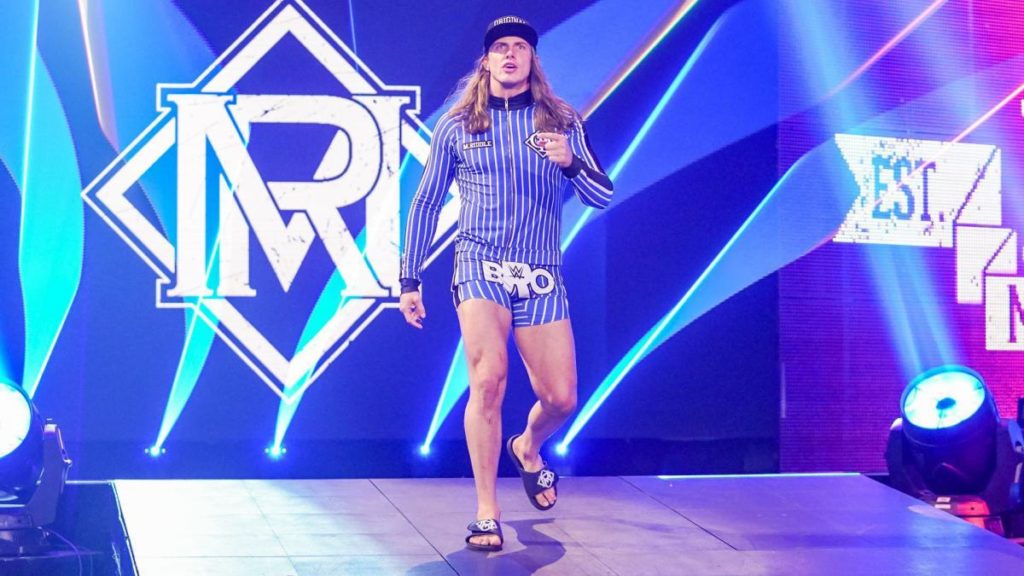 During the course of his NXT and WWE tenure, Riddle won the Dusty Rhodes Tag Team Classic with tag team partner Pete Dunne. With the tournament victory, he and Dunne would later go on to win the NXT Tag Team Championships. After joining the main WWE roster, Riddle became a WWE United States Champion. He lost that title to Sheamus on Night 2 of WrestleMania 37 in April 2021.
However, Matt Riddle truly found his footing in WWE once he was paired up with former world champion Randy Orton, forming the popular duo known as RK-Bro. During their run as a tag team, they won the Raw Tag Team Championships on two separate occasions. However, Orton being sidelined with an injury put the duo out of the picture.
Riddle was written off WWE programming back in December 2022, and it was reported by Cassidy Haynes of Bodyslam.net that Riddle was entering rehab after failing multiple drug tests. Matt Riddle made his return to WWE TV the night after WrestleMania 39 earlier in April, taking out The Miz.
Earlier this month, as reported by The New York Post, Riddle was traveling back to the United States after being part of WWE's Superstar Spectacle tour to India over the weekend. An alleged incident took place involving Matt Riddle at the JFK Airport in New York City.
RELATED: Randy Orton Out Of Action And "Not Cleared To Perform"
In a deleted social media post, Riddle accused an officer of sexually assaulting him. It was later said that the wrestler appeared "heavily intoxicated" and was "acting disruptive" when he transferred flights and was getting checked by security. A Port Authority spokesperson later said the issue was under investigation.
Following the completion of the recent WWE and UFC merger into TKO Group Holdings, with both promotions now jointly owned by Endeavor, TKO was looking to cut about $100 million. As a result, Riddle likely made himself expendable with his recent behavior and controversies.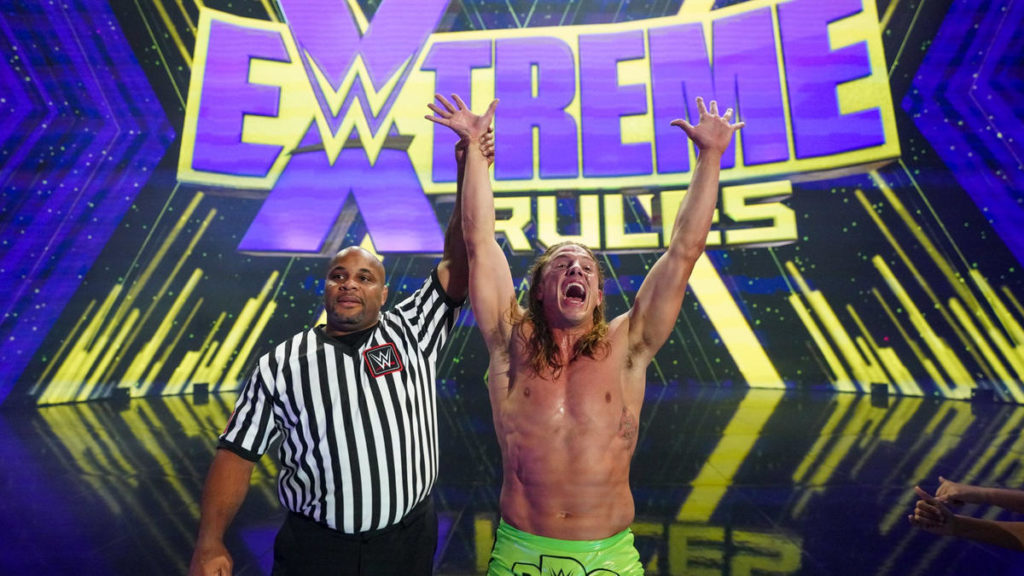 A number of wrestlers were cut from WWE released, including such major names as Dolph Ziggler, Elias, and Mustafa Ali. Riddle now finds himself on that list of over 20 Superstars who got their walking papers this week.
Riddle certainly appears to have his issues and personal demons he is battling. Hopefully, he will have time to work on himself and get his life in order. A WWE release is not necessarily the death knell of any career, but Riddle has clearly had various issues that have plagued him going back to his MMA days when he was fighting for the UFC.
RELATED: Matt Riddle Reveals His 2 Dream WrestleMania Opponents
Riddle is unquestionably talented, and he became a beloved Superstar in WWE with his "Bro" gimmick. Fans also loved his pairing with Randy Orton as RK-Bro. Orton similarly had his own personal issues and demons he battled earlier in his career he had to deal with.
At one point, Orton also failed drug tests and had to go to rehab, and he was also suspended by WWE due to behavioral issues. Orton is a good example that Riddle can bounce back if he straightens his life out.
During his career, Riddle had many memorable feuds and matchups, including his recent feud with Seth Rollins, which actually referenced some of Riddle's real-life personal issues about his divorce from his ex-wife. Riddle is currently in a relationship with adult film star Misha Montana. Earlier this year, they announced that they are expecting their first child together.
What do you think about the news? Are you surprised that WWE released Matt Riddle? Do you think he should go to AEW or back to the indies next? Is Riddle his own worst enemy, or is he being unfairly punished? Let us know your thoughts about the news on The Illuminerdi's social media.
SOURCE: Matt Riddle
KEEP READING: Matt Riddle Suddenly Written Off TV As He Enters Rehab